THIS POST MAY CONTAIN AFFILIATE LINKS FOR WHICH WE'LL RECEIVE A COMMISSION IF YOU CHOOSE TO SHOP THROUGH THE LINKS. PLEASE READ OUR DISCLOSURE FOR MORE INFO.
My absolute favorite television show on Friday nights after a long week is Say Yes to the Dress. Even though I have been married for over 5 years and am no longer planning my own wedding, it's still great to see brides enter into Kleinfeld Bridal with dreams of finding that perfect dress. For me, dress shopping looked a lot different, visiting different boutiques in the Houston area, trying to find the perfect gown at the right price.
I was determined to leave no stone un-turned and that included exploring the city for consignment, resale, and sample wedding dresses. There are a multitude of ways to find a bargain wedding dress, including many online retailers. But I wanted to focus on brick and mortar stores around the state where brides can find deals on sample and/or gently used wedding dresses.
The Bayou City is up first in this three-part series (for those looking for a discounted wedding dress in San Antonio or Austin or the Dallas/Fort Worth metroplex, check out the linked articles). Let's explore the top five places to buy a discounted wedding dress in Houston.



1. Marry Go Round Bridal | 807 West Gray Houston, TX 77019 | (713) 874-0688
Family owned and operated, Marry Go Round Bridal bills itself as the only full service consignment shop in Houston. While you can browse and look at the dresses, you need an appointment to try a dress on. Check their Facebook page for new dress arrivals.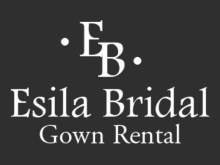 2. Esila Bridal | 2611 Farm to Market 1960 Rd W, Houston, TX 77068 | (832) 510-4696
Estila Bridal, is a bridal boutique that specializes in the dress rental exclusively for Gowns by Pamela (yes, you can rent wedding dresses as well, but we'll discuss that in another post). Esila Bridal does sell select used gowns. They operate by appointment only.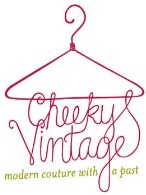 3. Cheeky Vintage | 2134 Richmond Ave. Houston, TX 77098 | (713) 533-1121
Cheeky Vintage is more of a vintage dress and accessory shop, than a specialized wedding boutique, but that doesn't take away from its awesomeness. We listed it here because they occasionally have wedding dresses and the style we've witnessed is impeccable. Although they update their Facebook page with new arrivals, you can browse and shop their inventory from the shop website. We searched for "wedding" and came up with several interesting listings.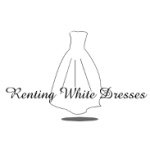 4. Renting White Dresses | 5630B Richmond Avenue Houston, Texas 77057 | (713) 715-8894
Renting White Dresses is a bridal rental shop that also offers their inventory for sale. They offer appointments for dress selection, along with allowing for browsing. Their Facebook page shows promotional appearances, but does not feature their gowns.


5. Renew Bridal | 10910 Katy Freeway, Ste. 209 Houston, TX 77043 | (713) 799-3449
Renew Bridal is Houston's newest consignment wedding dress store. Houston brides take note, they will also offer rentals. Please check their Facebook page for shop updates.
If you are familiar with the Houston area and you feel like I have missed a great place to purchase gently used or sample wedding dresses, let me know about it in the comments.