You love kids - but do you want to love them at your wedding reception? Recently, we've seen an increasing number of couples consider asking parents to leave their offspring at home and wondering about the correct way to do it. When you're paying per head to feed a crowd and thinking about how to shrink the size of a guest list, one of the simplest solutions is taking people's children out of the equation. But how do you know if it's the right answer for you and your wedding? Before you make the choice, here are a few key things to consider: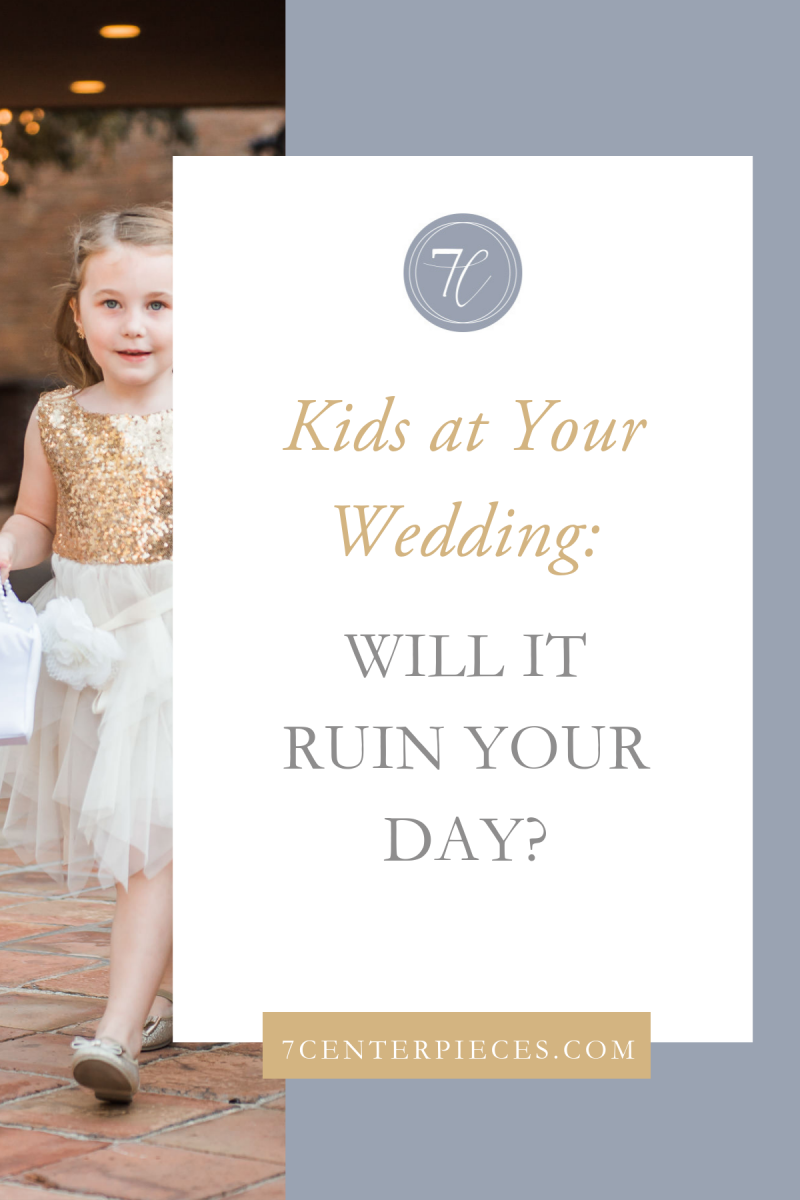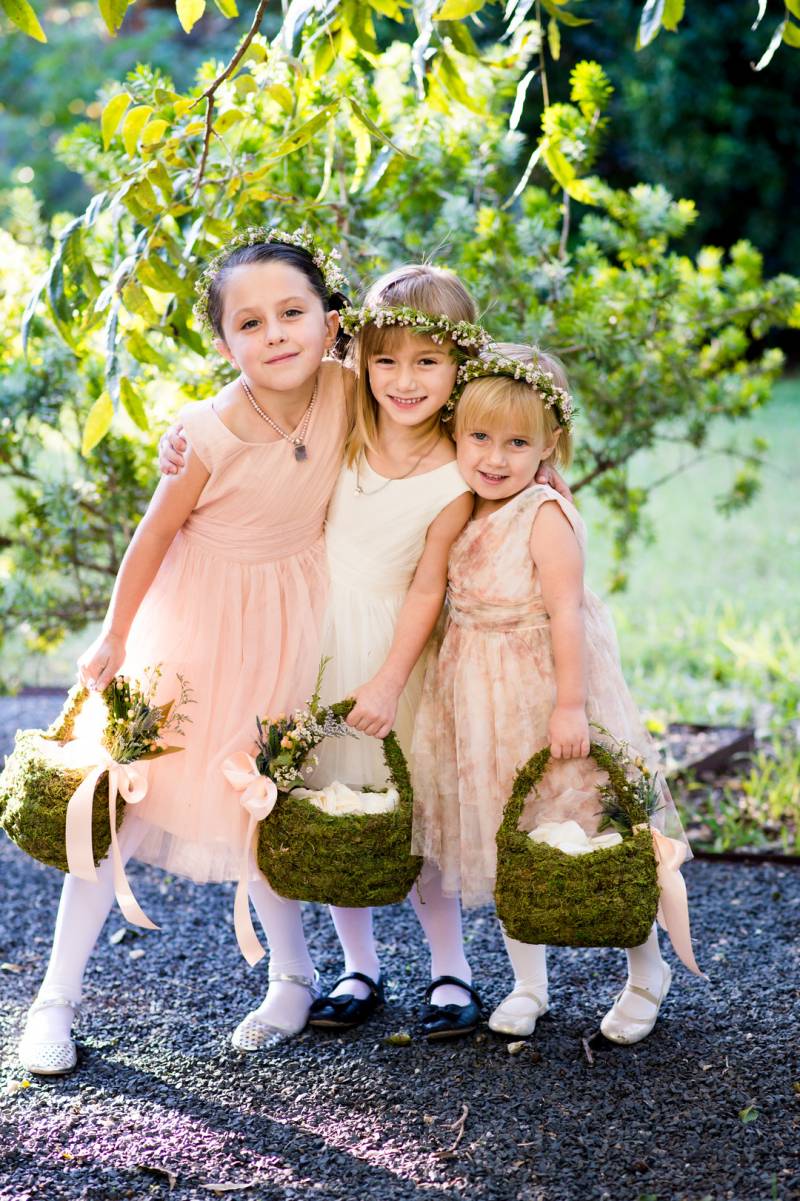 How sensitive are your friends & family?
Okay, maybe this should really say, "how long do your nearest and dearest tend to hold grudges?" Let's face it, people are touchy about their kids. They're protective and nobody likes to hear that their little "love button" is not welcome someplace. You can be certain that no matter how you word it, there will be some people you know who will be HIGHLY offended by the suggestion that they leave their progeny at home. You can sweeten it by telling them how you really want them to "enjoy a night out together" but for some, it won't matter. Some people are more prickly about being told to leave their kids behind than others. The question is, how many of these kinds of people are on your guest list and how long will they hold a grudge about it? Sometimes it's just an awkward conversation and some talk behind your back for a few weeks while they express their outrage and get it out of their system. For some families though, it can lead to a major rift and a grudge that's held for years. Think about how the families on your list are most likely to react and make your choice accordingly.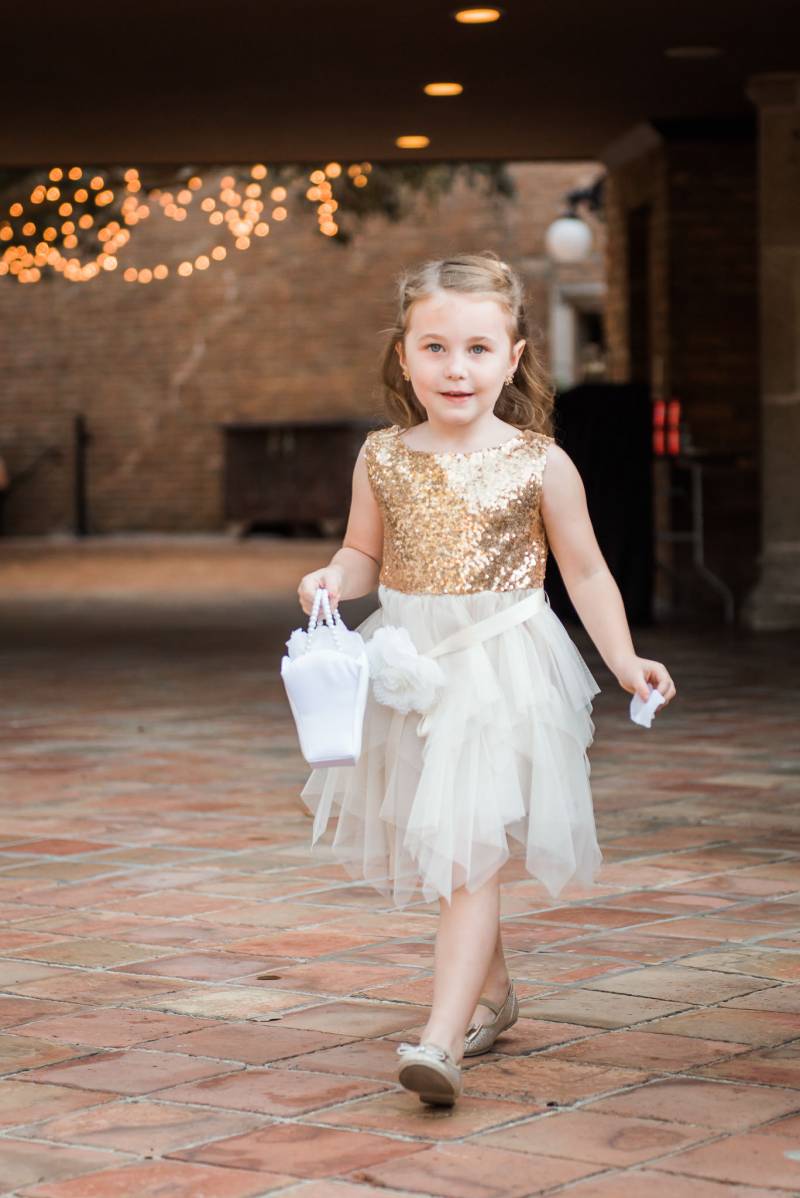 Are you being inclusive or exclusive?
When you're considering eliminating children from the guest list, you have to be prepared to be consistent. If you're going to request that no children attend the wedding, it has to mean NO children. There is no middle ground here people. Trying to create a middle ground just results in hurt feelings and grudges from the families whose children are not welcome. You have a tiny loophole for kids who are part of the bridal party, but that's as much leeway as you can get. So you have to decide which is worse for you: your sister-in-law not being able to bring her wild bunch to your ceremony and reception or missing out on having your best friend's three-year-old whom you adore around to dance the night away with you on the dancefloor.
Could your budget accommodate babysitters or a black-tie sitting service?
Although I'm pretty sure you didn't start out budgeting for childcare as part of your wedding expenses, many couples find that it is quite literally an answer to their prayers. You get the child-free wedding and reception you really want, all your guests get to enjoy their evening kid-free, and nobody gets offended by you suggesting their "precious little snook-ems" aren't welcome at your party! There are dedicated black-tie sitting services out there and nanny networks that offer specialized services for events and weddings that go WAY beyond simple childcare. From games and activities to entertainment options, you can create and customize an atmosphere that is fun and safe for kids while their parents party the night away. Pricing on services will depend entirely on the number of children attending as it effects the number of care givers needed, but I'd suggest expecting a minimum spend of $1,000 if you're considering making a service like this part of your big day.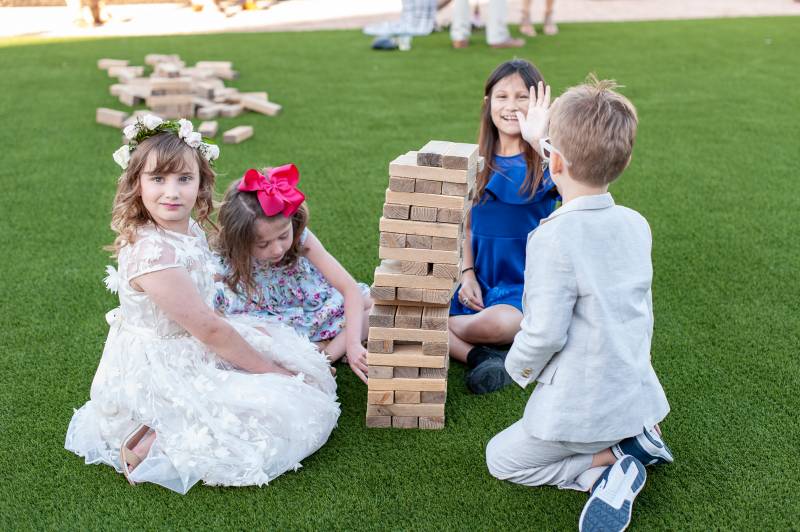 How much of a people pleaser are you?
I know, I know, if you weren't a people pleaser you wouldn't care and it wouldn't be a hard decision, right? The fact that you're struggling with this shows that you're compassionate and care about your guests, their experience, and their kids. But not all people pleasers are cut from the same cloth. Through the years, as we have helped clients navigate choices like this, we've noticed that while all of them start out pretty stressed and worried about making this choice, some of them ultimately discover that they can deal with the level of irritation/disappointment from the family members that refuse to understand that the decision is not about them. While others quite literally can't sleep at night because of the stress from worrying that people will be disappointed/angry with them. So ask yourself, which category do you fall into? Once you and your family and friends get past that initial awkward conversation, will life return to normal or are you going to be panic stricken and miserable for the next several months as the wedding day approaches?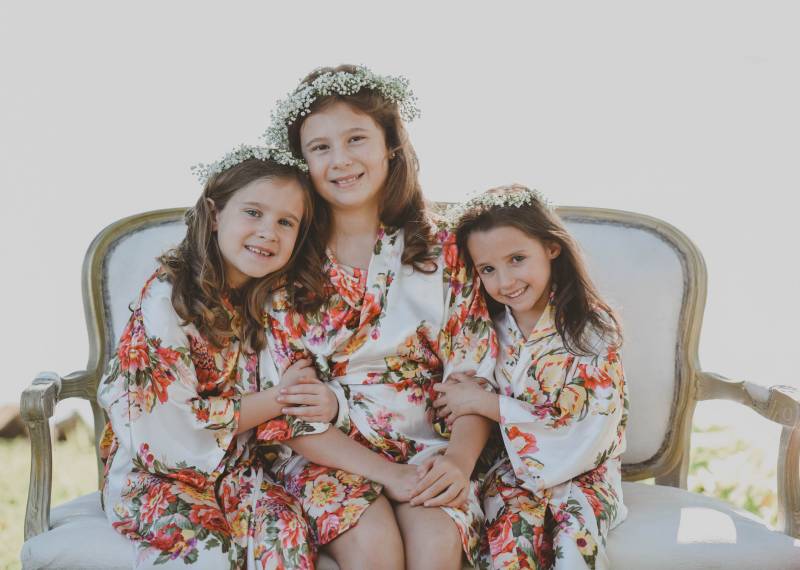 No doubt about it, this is not an easy or enviable choice to have to make. There is no universal right answer to the question. Having kids at a wedding is okay for some people and for others it just isn't a good option. However you choose to use your invites don't allow others to make you feel guilty for your choices once you've made them. Breathe deep, focus on the love you share with your fiancé, the commitment you're making to one another, and the joy it brings you - everybody else has the same pants to get happy in that they get mad in. At the end of the day, it's not about pleasing them, it's about celebrating the two of you.