Does the sound of a "budget" wedding make you cringe? If you put your mind to it, you can be both on-trend and within-budget without your guests even knowing.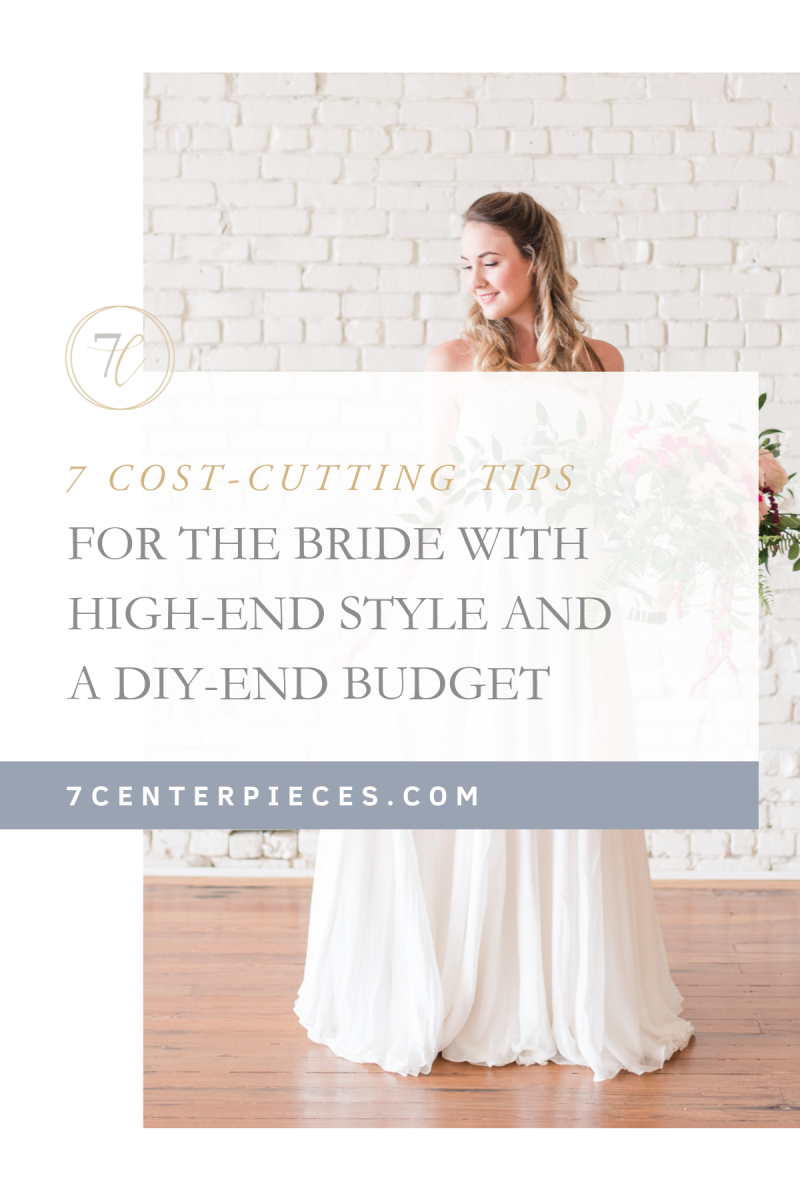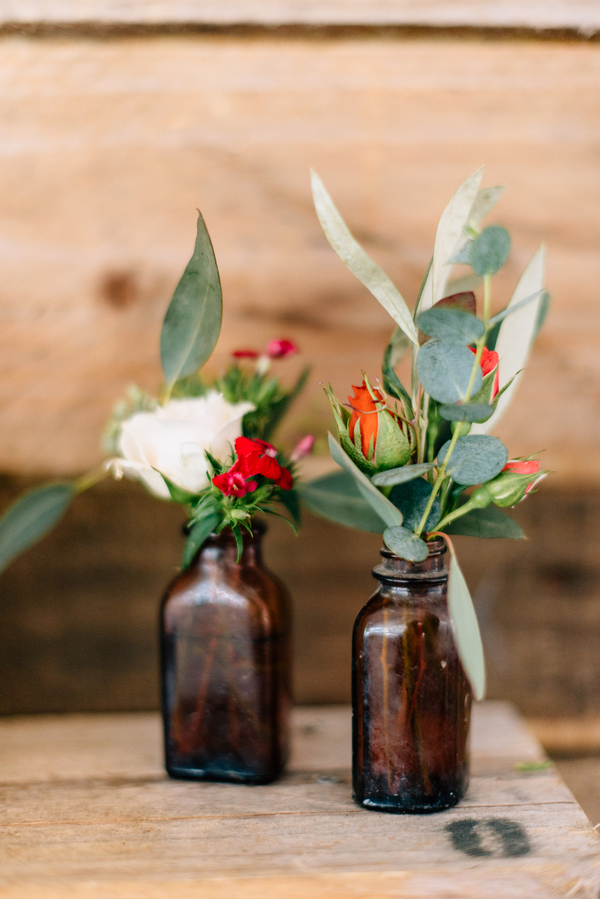 1.Decorate with Balloons
Balloon installations are really on-trend right now and, thankfully, a very affordable DIY. The team at Ceremony App explains how: 1) Gather balloons in the color scheme of your choice (we love adding a few metallic ones for a little wow-factor). 2) Inflate them to a variety of sizes. 3) Using a durable twine, create the garland—attach 3-4 inch pieces to each balloon, stretch twine to the length of the table and suspend for easy assembly, and tie on the balloons alternating sizes and colors. Once the garland is complete, simply lay it out on the table and secure using translucent tape.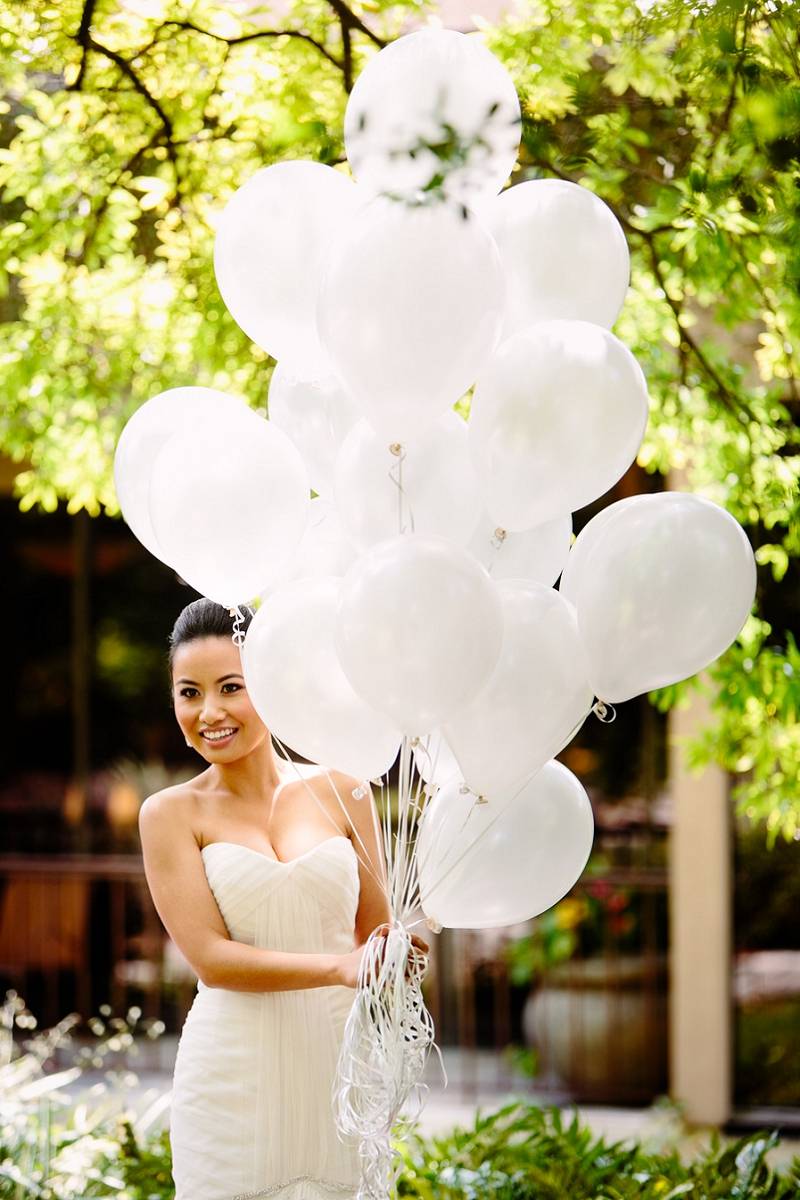 2. Semi-DIY Florals
Use a semi-DIY service like Bloominous for your wedding day florals. A portion of Bloominous' collections can be premade and assembled in the studio before being shipped in a special box right to your doorstep. The most you'll have to worry about is asking your bridesmaids to pull the centerpieces out of the sturdy, chilled box and placing them on the tables. The best part about this service is that it's still on average 30% cheaper than going retail!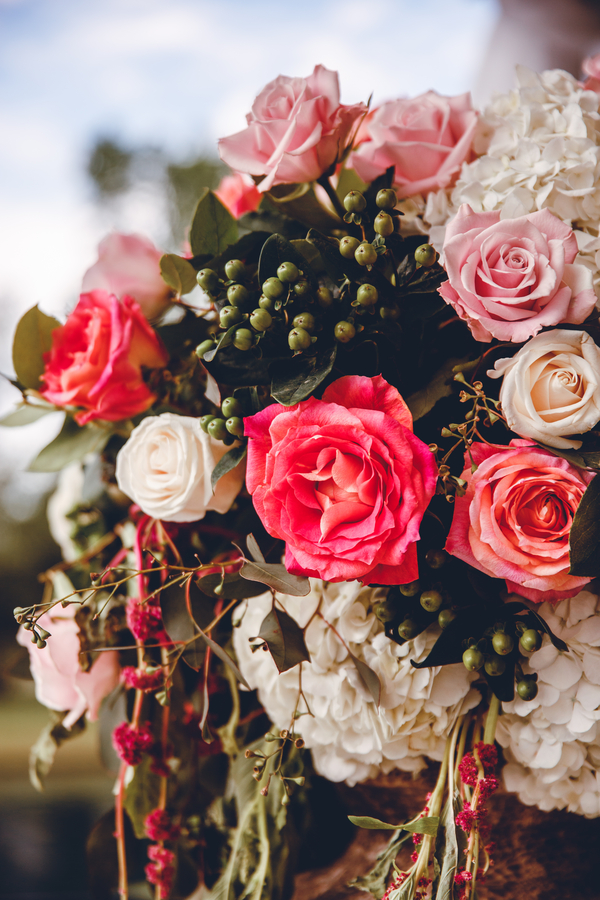 3. Go Green
Greenery may be last year's Pantone Color of the Year, but it's still a stylish and cost-effective way to create gorgeous floral arrangements for your big day. The team at Ceremony app says, "We love laying out stems au natural on a table, interspersed with candles or small rose bouquets, or weaving them with battery-operated twinkle lights." If you're up for it, forage for greenery in your own backyard—it's abundant, in-season, and free. If that's not your thing, check with your local grocery store or an online wholesaler for the cheapest in-season bulk pricing. For example, jade palm fronds and lily grass (popular and perfect for the warmer months) are typically under $10 a bunch.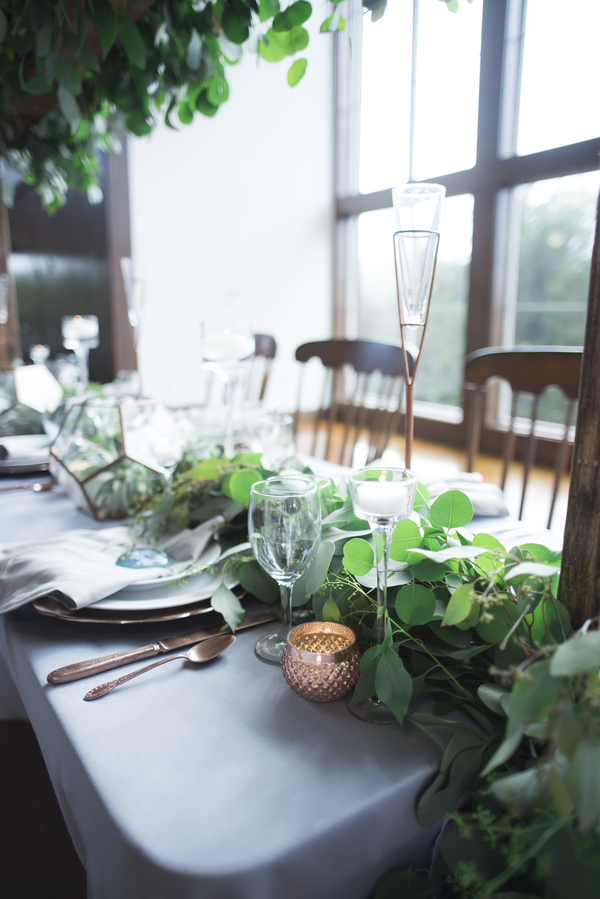 4. Add Color with Glass
An ongoing tablescape trend that we hope will never die, is adding color and dimension through mismatched glassware—think goblets, vases, wine bottles, cake stands, etc. Filling them with simple, cheap flower sprays (like our go-to spring/summer combo of daisies, wax flower, and blue thistle) will cost you anywhere from nothing to $50. In order to keep costs as low as possible, don't be afraid to ask friends if they have tinted glass in their cabinets or leftover bottles in their recycling bins. Or, if you're up for a DIY with a bolder color palette, grab some spray paint (drip-free, if possible), and create your own mix of bright, opaque glassware.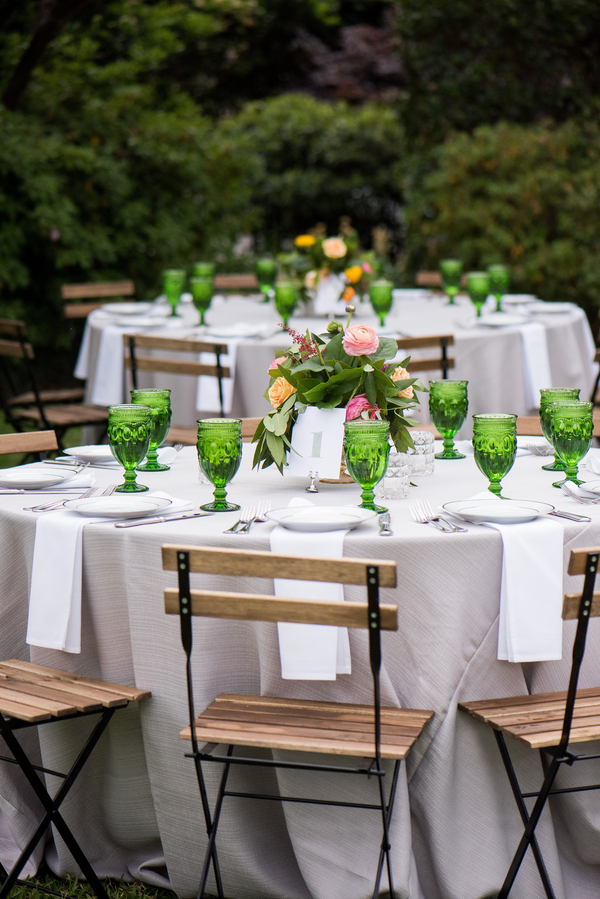 5. Balance professional photography costs with a photo-sharing app
We still recommend hiring professional photographers to capture the biggest moments of your wedding day, but did you know that you can hire photographers and videographers by the hour? Many brides and grooms enlist the help of a professional for the earlier parts of the day, while relying on guests to help document the reception through photo-sharing apps like Ceremony. This allows you to cut that budget in half, so you can have your cake and eat it, too.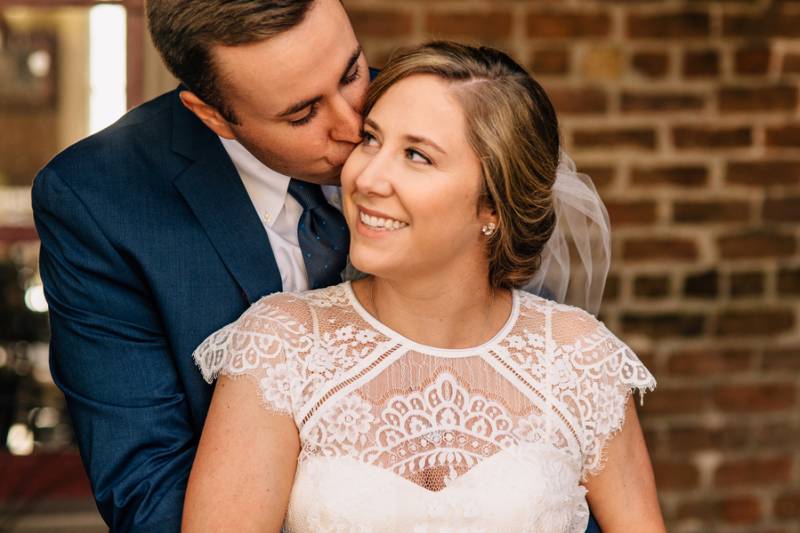 6. Ask around!
Do you know someone who owns a restaurant that might let you use the space on their night off? Does your Great Aunt Carla have amazing calligraphy skills? Investigate who you know that has notable DIY talents and then (it's harder than it sounds) ask for help. Chances are, they'd love to lend their time in lieu of just checking something off your registry. You could even make prep a fun, pre-wedding event, and it will make the elements of your big day that much more memorable and special.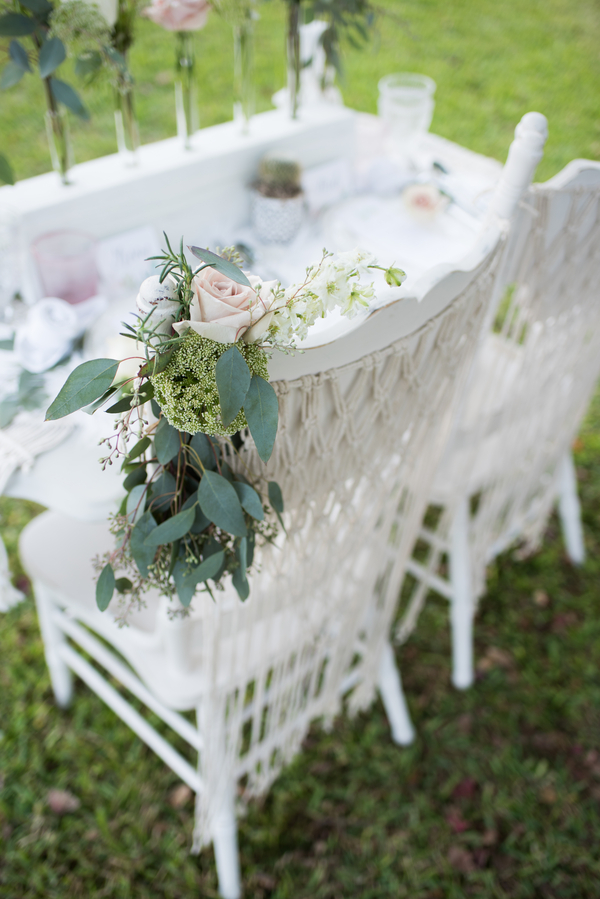 7. Reuse your ceremony decor
Any floral arrangements or "altar" decor from your ceremony can easily be transformed into floral decor for the reception space. Move your aisle markers to your cocktail tables and use your "altar" decor to the entrance to your venue or as a backdrop for the head table. Also, bridesmaids bouquets make perfect centerpieces, cake table decor or can be placed on any additional table that could use a fresh touch. Some pieces will be easier to move and repurpose than others, so keep versatility in mind while designing your ceremony set-up!