Hold on to your hats ladies and gentlemen because this modern black and white Dallas wedding will knock your socks off! So let's just get right into it--this black wedding dress! YAAAASSSSSS!! It.is.everything! I know for some, it would not be their choice, but you cannot deny how stylistically stunning the dress is against the black, white, and gold color wedding palette.
The dress sets the scene for the entire wedding--from the groom's classic black tuxedo to the breathtaking black and white architecture of The Carlise Room. Moth + Moonlite Photography did a fabulous job capturing every stunning detail. Please check out the gallery for even more modern wedding goodness.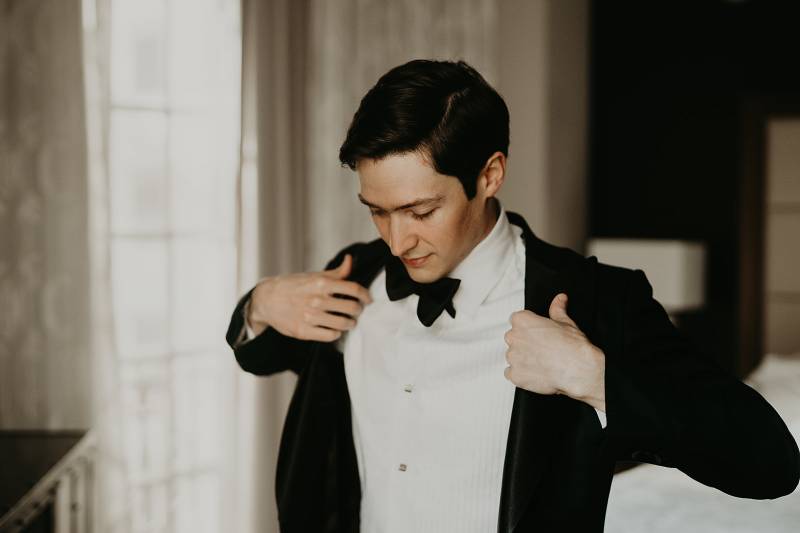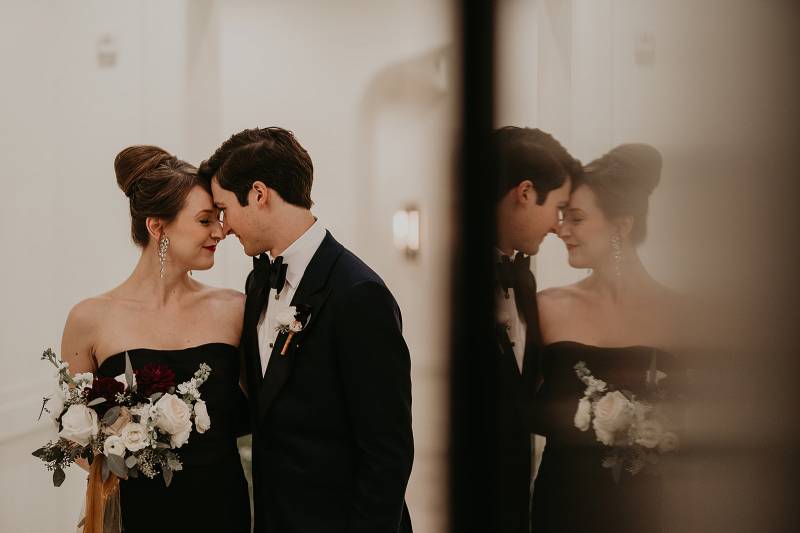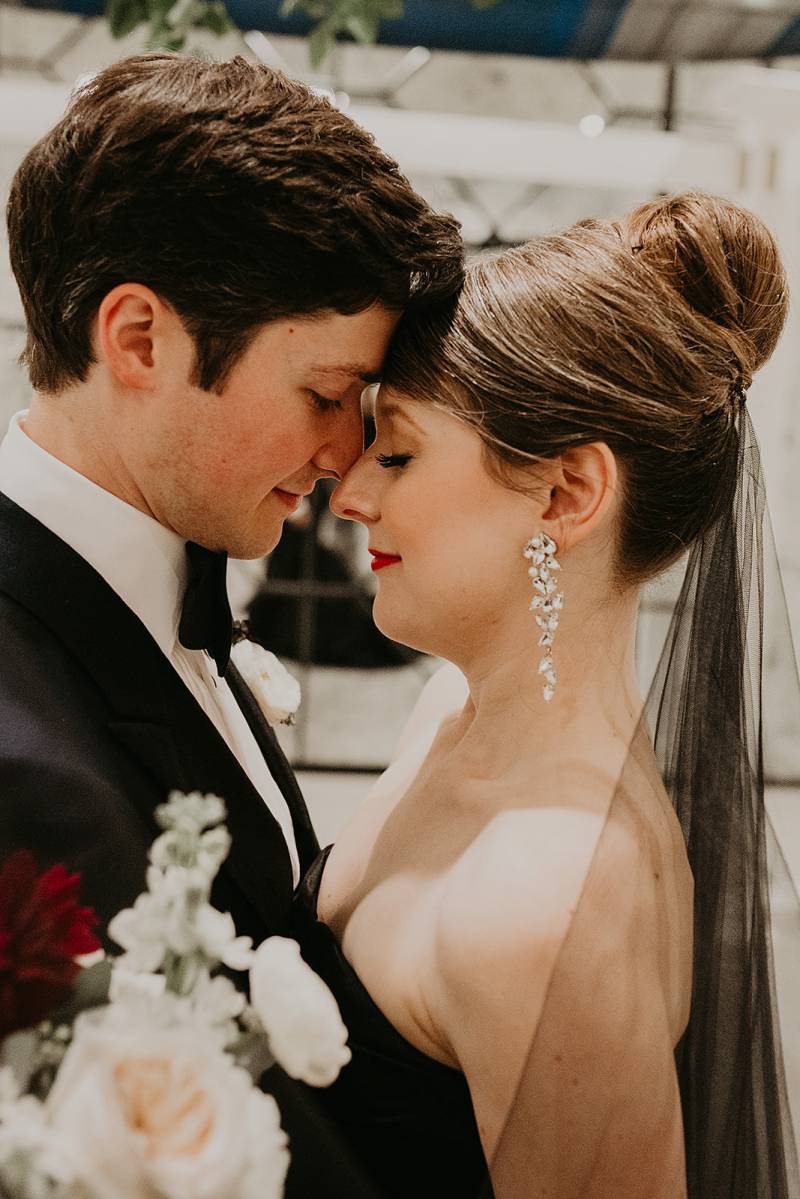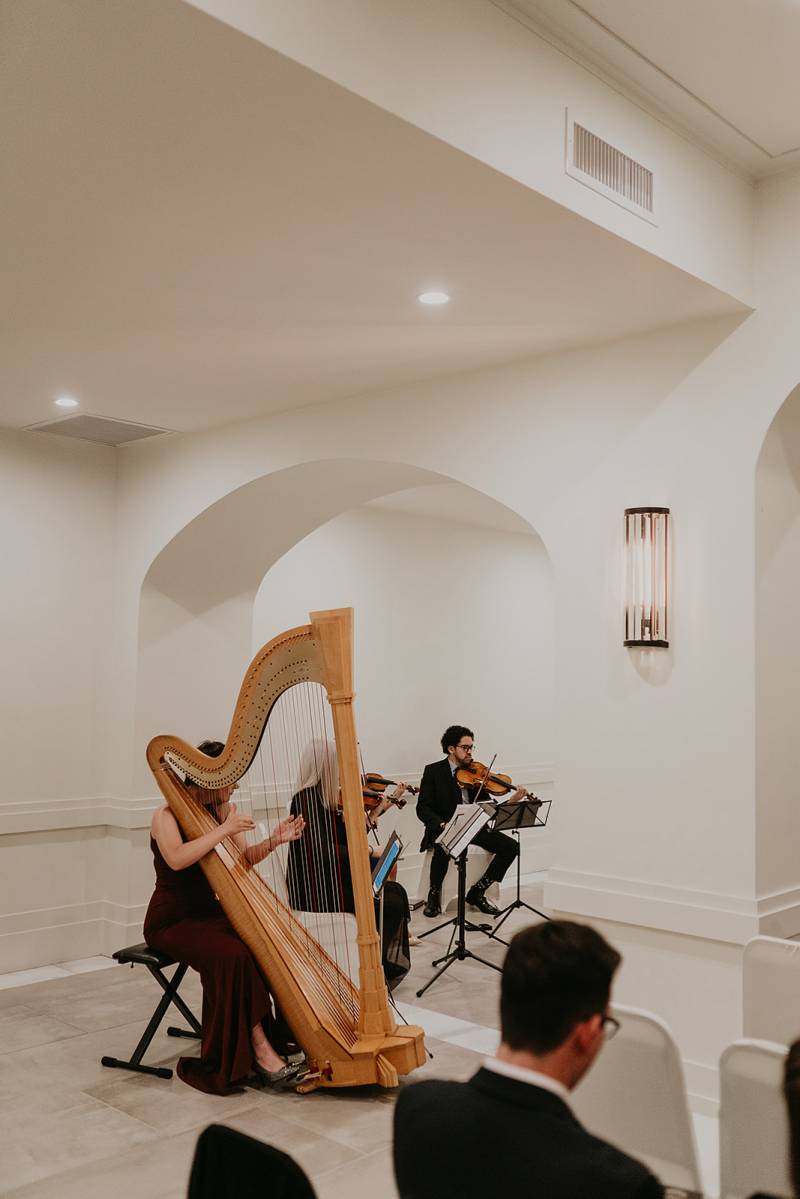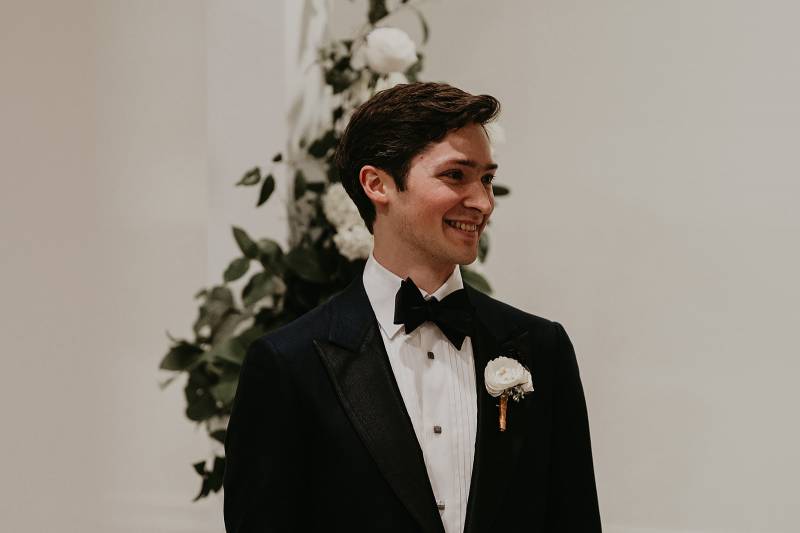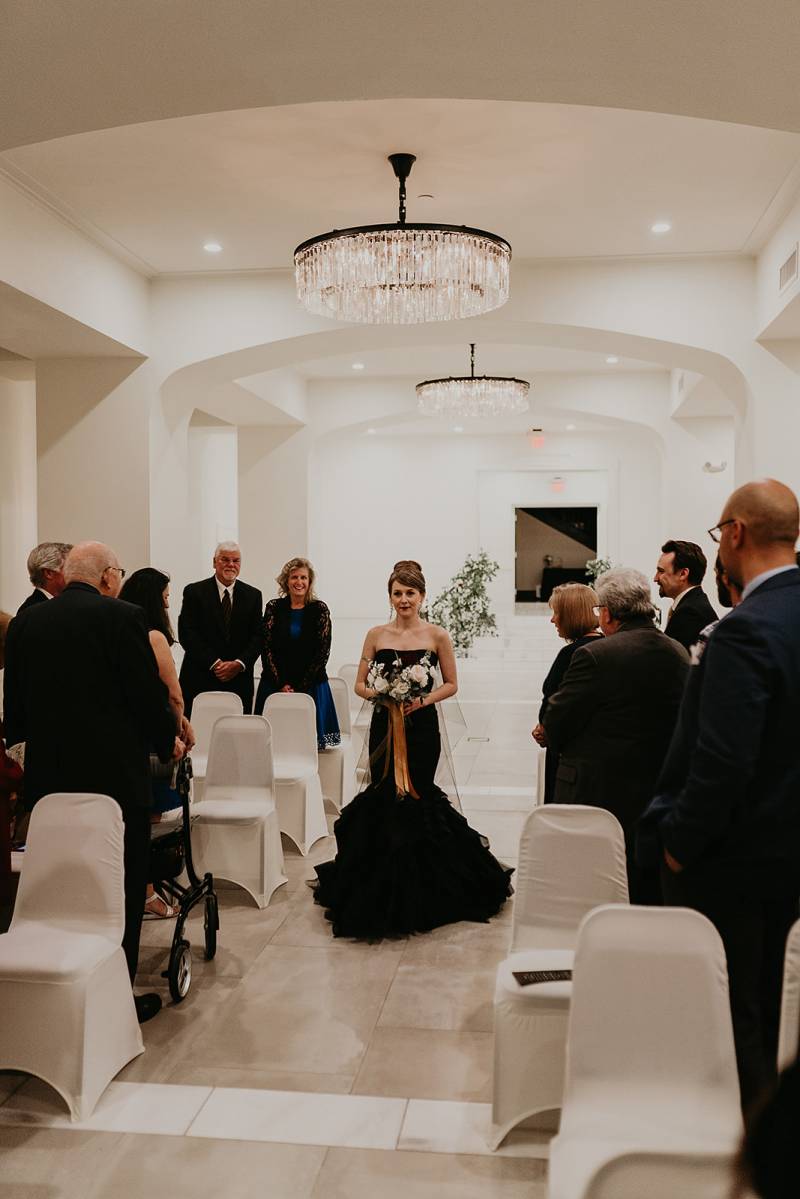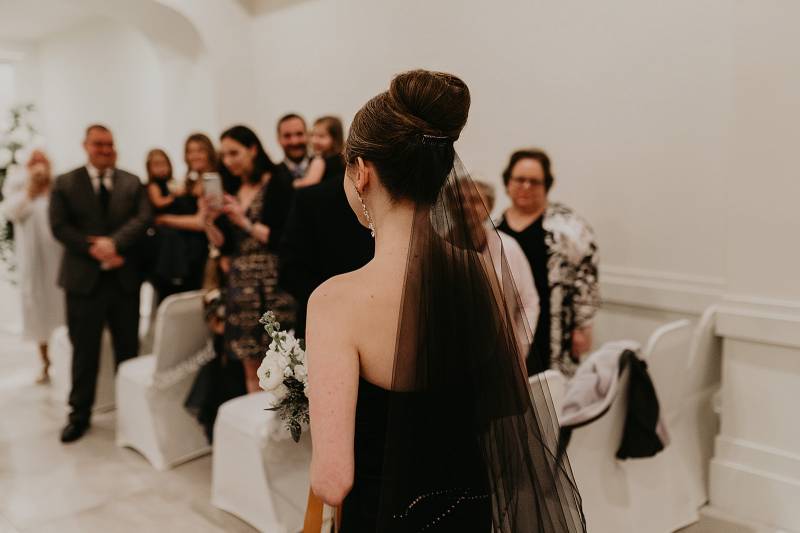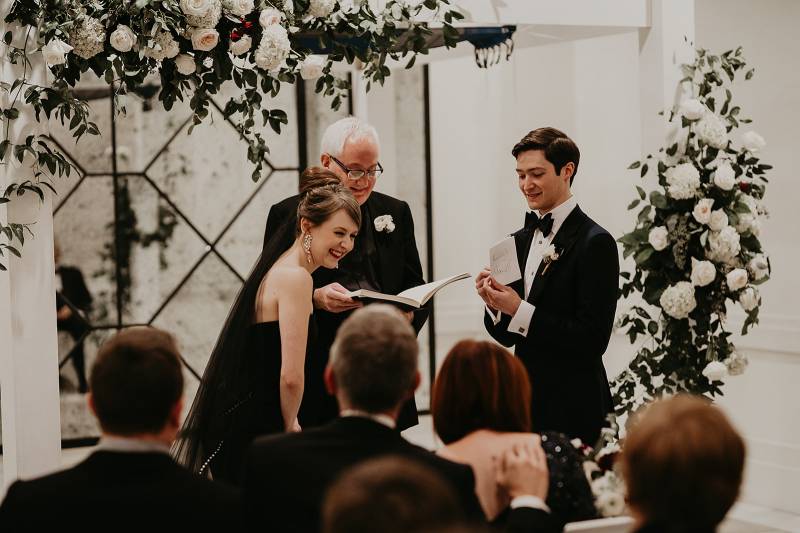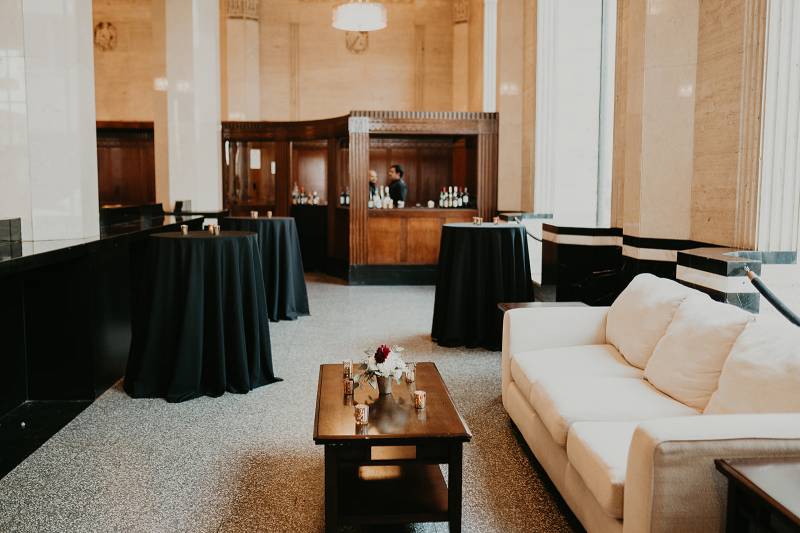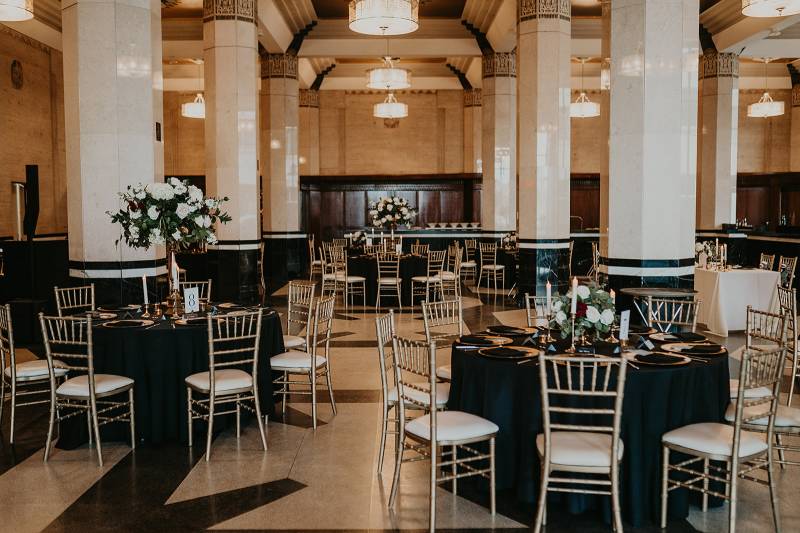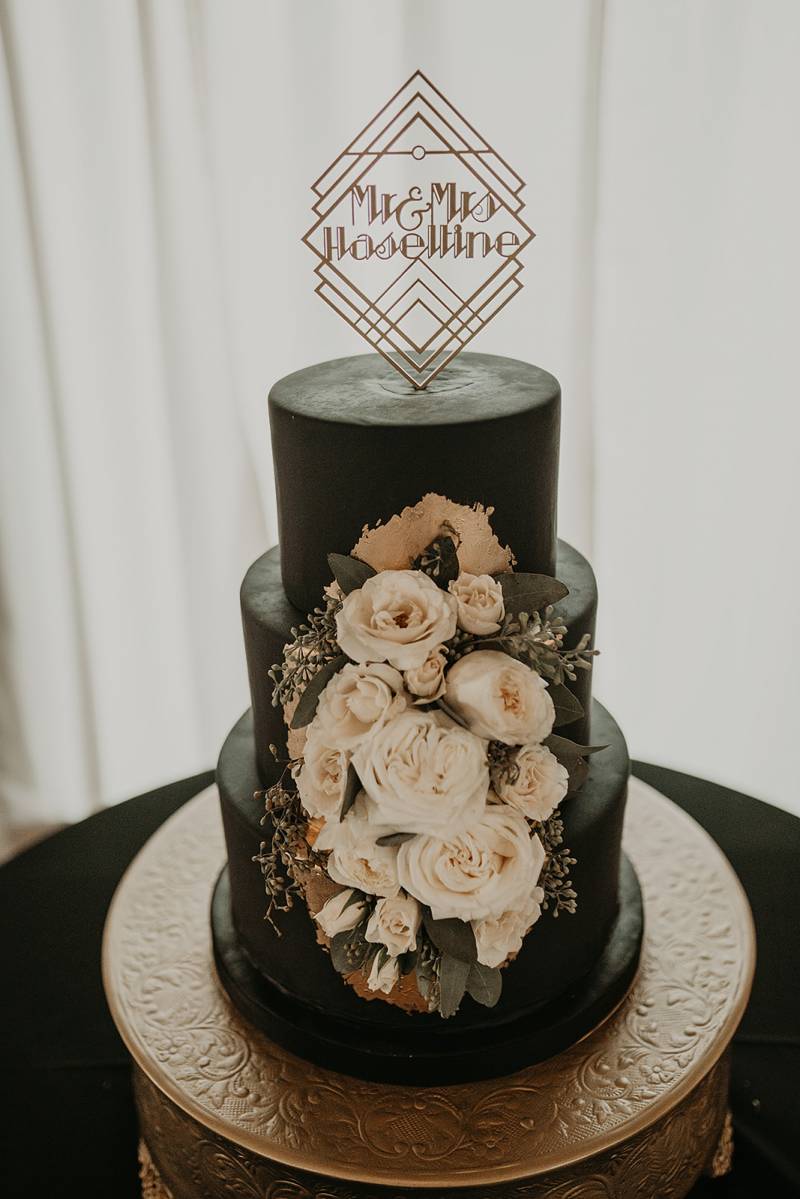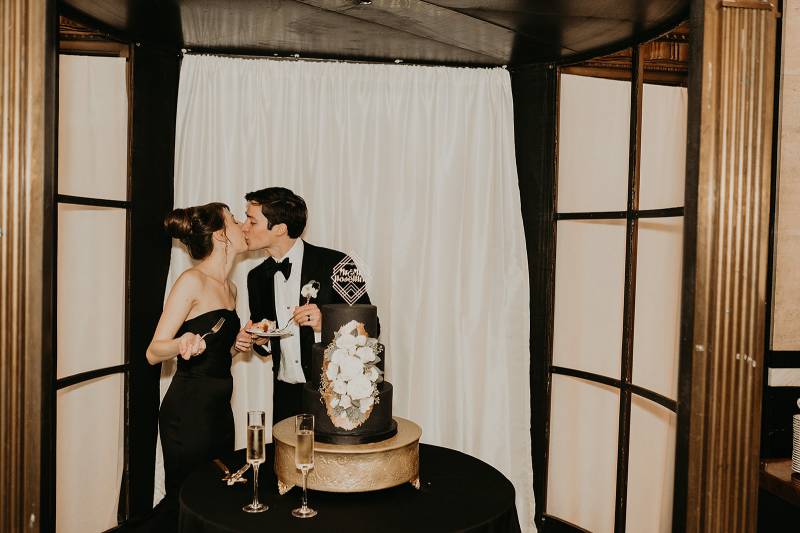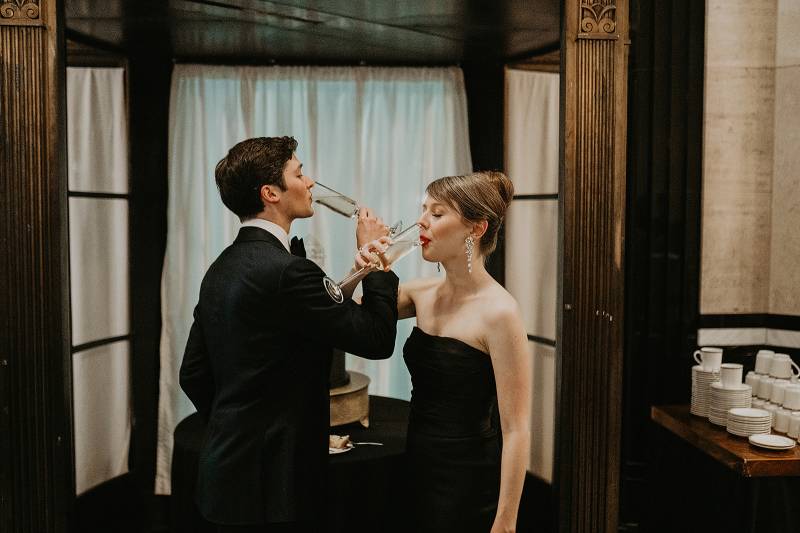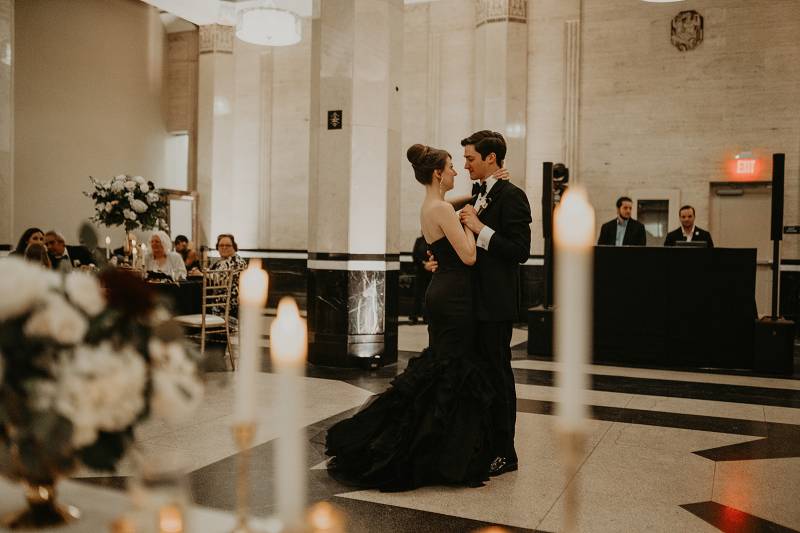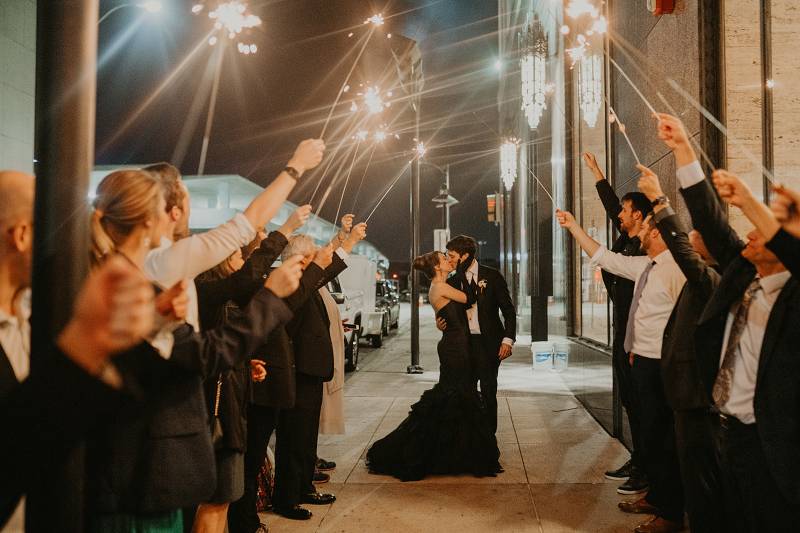 From the Bride...Kevin and I both wanted a more intimate style wedding, with an emphasis on personal touches and meaningful moments. This meant we kept the guest count limited and also weren't afraid to do things that were unique to us. Being professional musicians, we knew that we wanted live music to be a big part of our wedding, so that was a priority. We aren't particularly religious, but Kevin was raised Jewish, so we included specific elements from his faith in the ceremony that was important to him. Even though we were having a more intimate wedding, we didn't skimp on the grand elements! We wanted the overall vibe to be elegant and timeless, so that included cocktail dress attire for guests, a fancy get-away car at the end of the evening, and a general "upscale" feel. Unlike most brides, I didn't have a clear vision of exactly what I wanted from the start. But, as we made certain decisions (venue, dress, etc.) it helped give our vision definition, and things snowballed from there.
It may sound vain, but my favorite detail was my wedding dress! Going into dress shopping, I knew I wanted a non-traditional dress since white just isn't my color. I have a strong personal style and was looking for something that would speak to that. When I started my search, I called Stanley Korshak Bridal to ask if they had any dresses off the beaten path. I was nervous they wouldn't be too thrilled, but my consultant was amazing and came right back with a Vera Wang gown in all black. It was the first dress I tried on, and as soon as I saw myself in the mirror everything clicked. It was the exact style I was going for, and I could just instantly see the whole day coming together. Because it was so different, I kept it a secret until the big day so it would be a surprise to everyone! In the end, I'm so glad I wore something I loved and that was unique to me.