I love backyard weddings-LOVE THEM! This beautiful couple got married at the bride's parents' home in Livingston, Texas. And it looks like they had a blast! I adore the muted color palette-the taupes, tans, whites and greens. It all works so beautifully with the majestic scenery. And check out that monogrammed dance floor...I've never seen anything like that and I think it adds such a great touch! And Janine with Photography by Janine took some amazing photographs. Her work is genuinely stunning...check out even more images of this Livingston wedding on her website.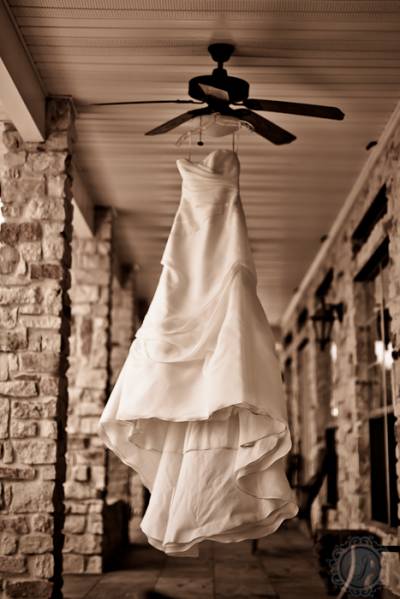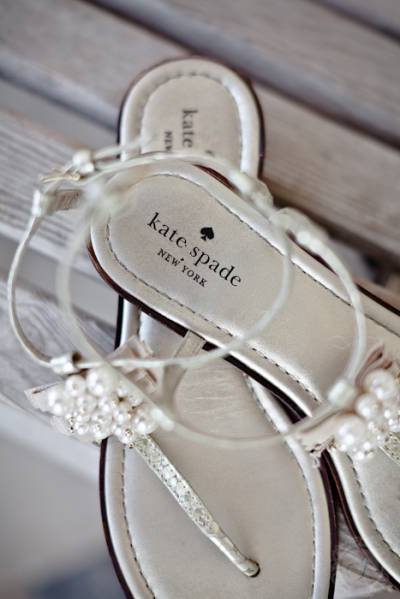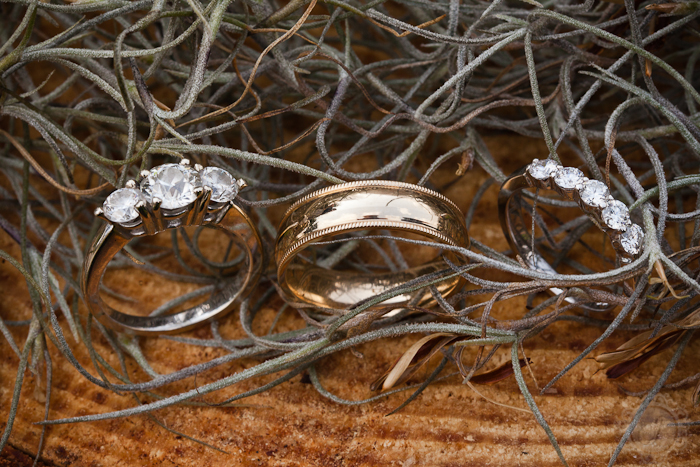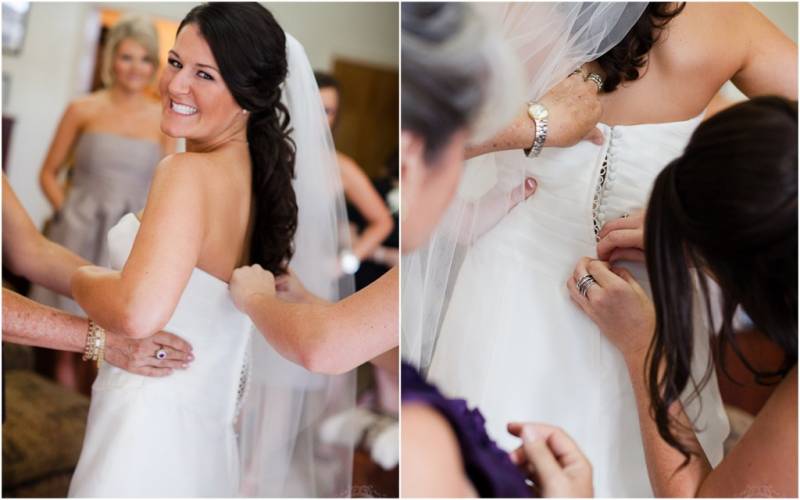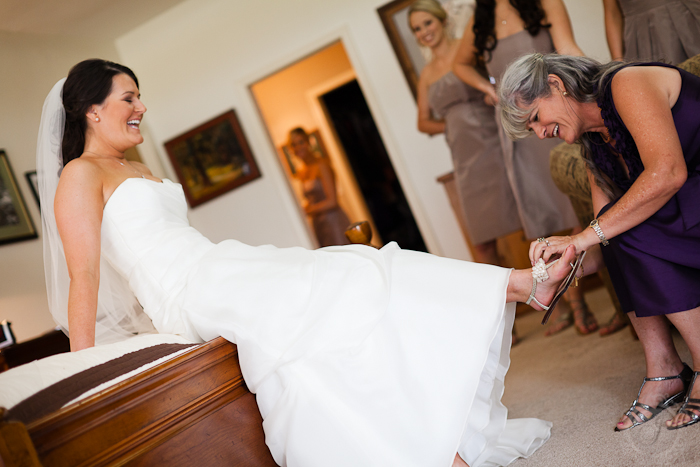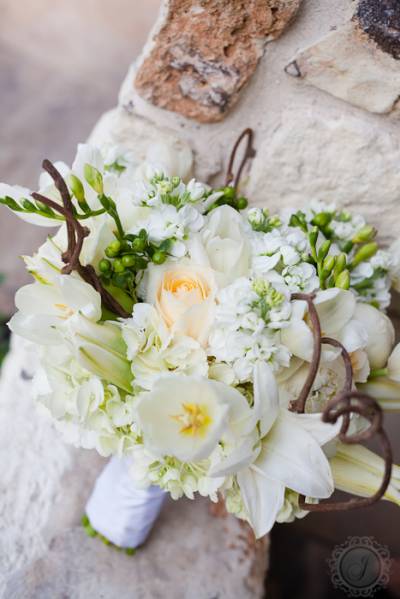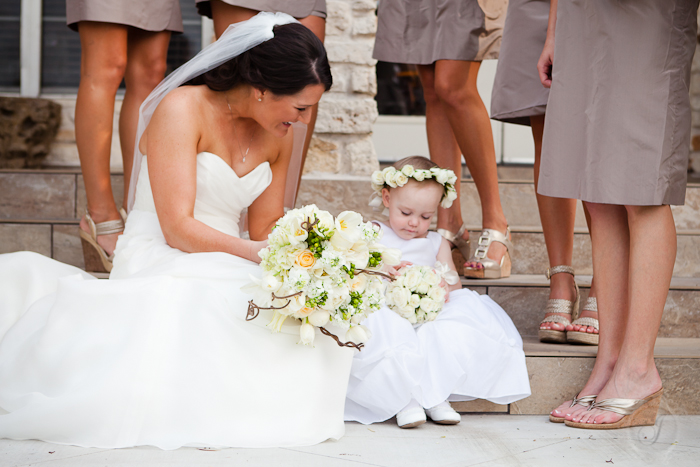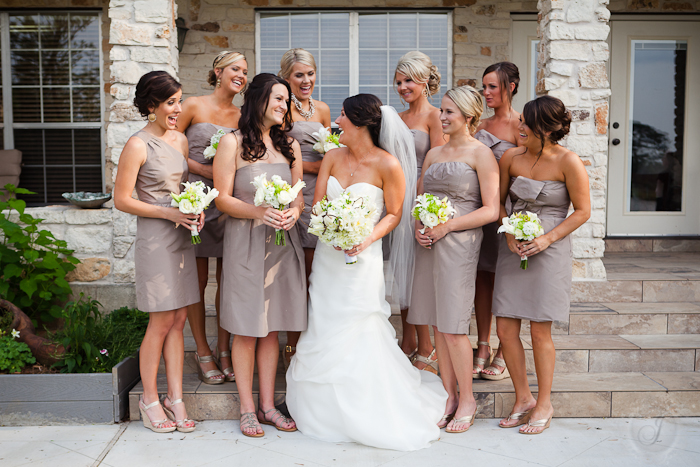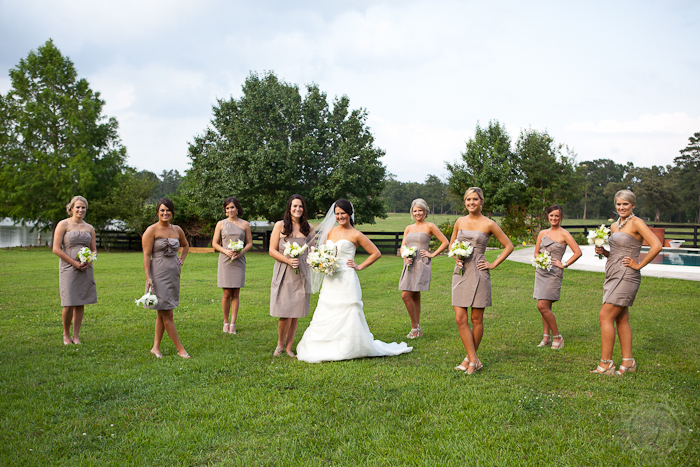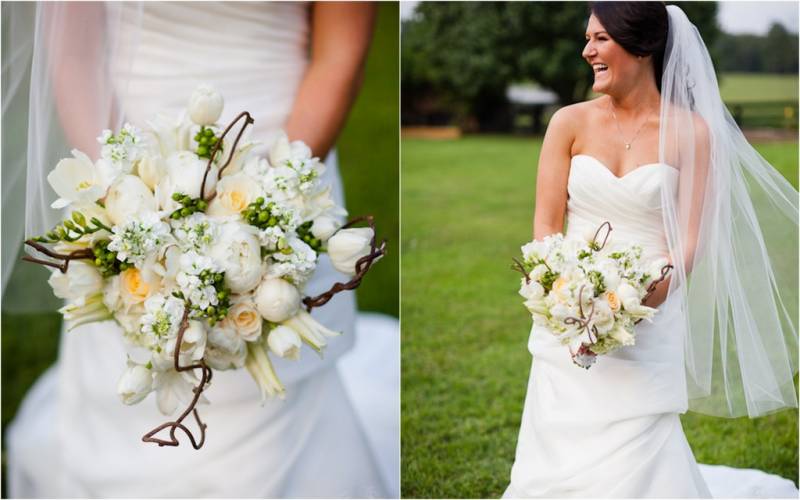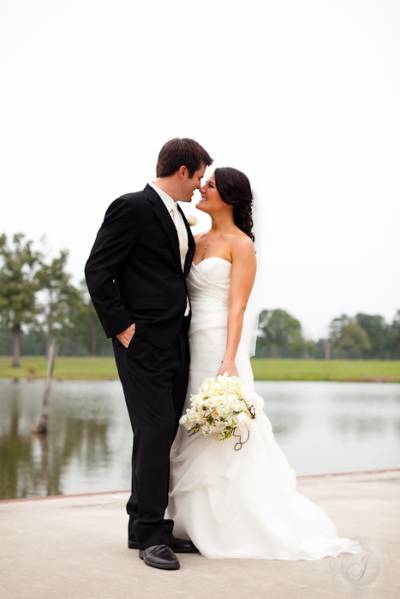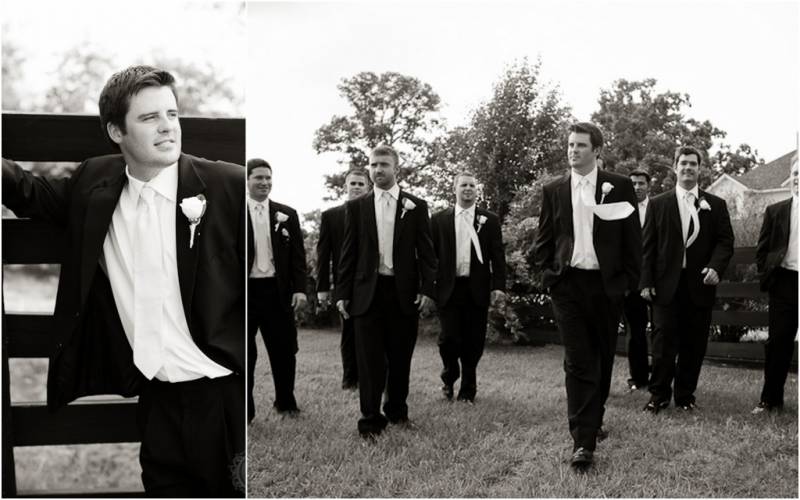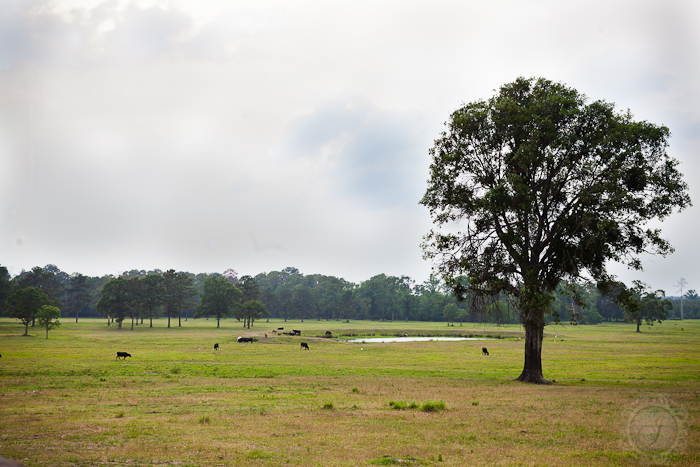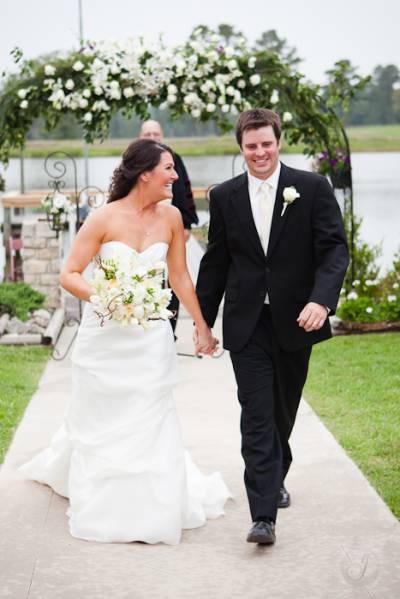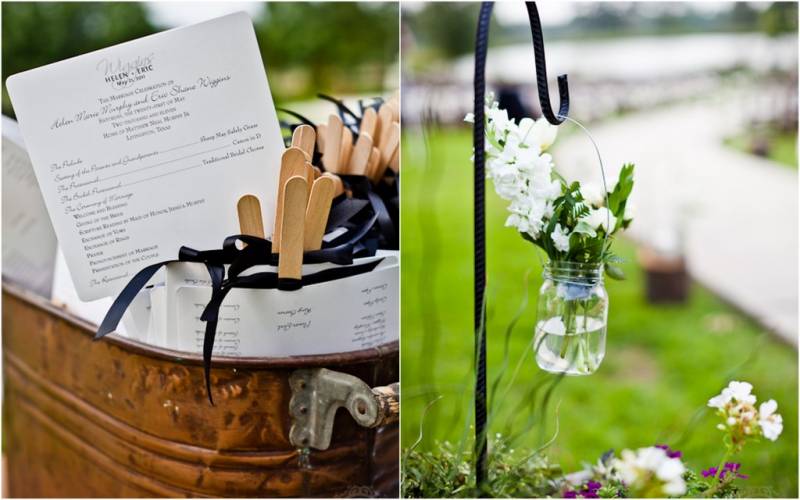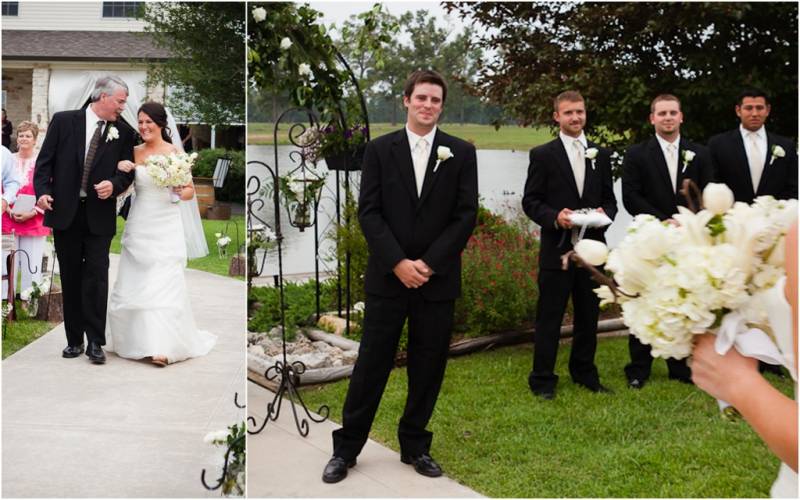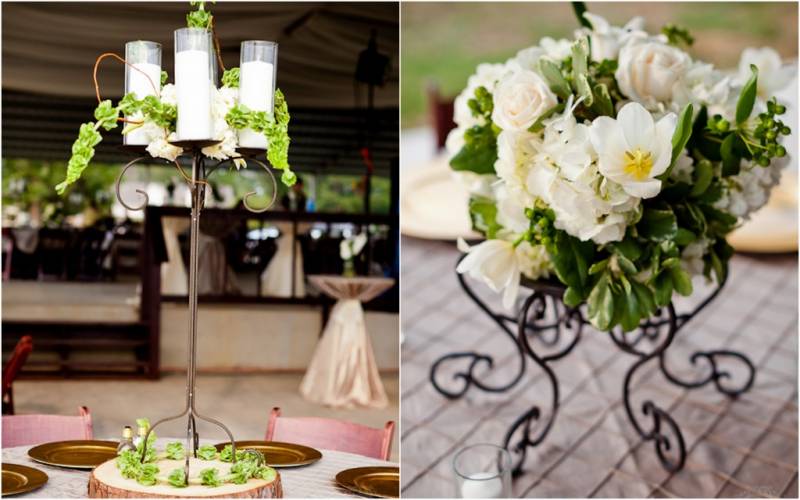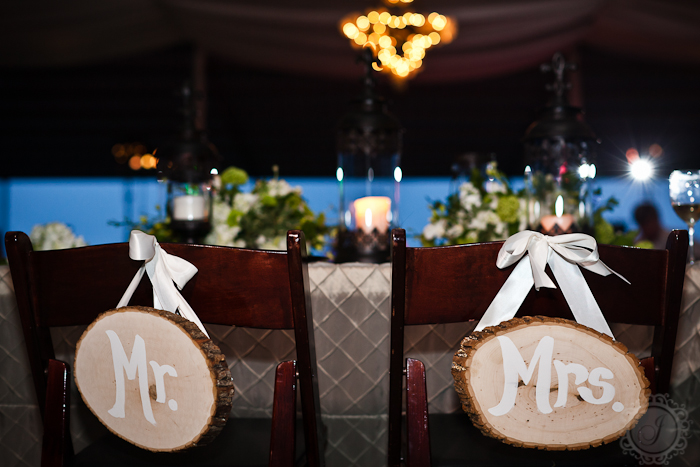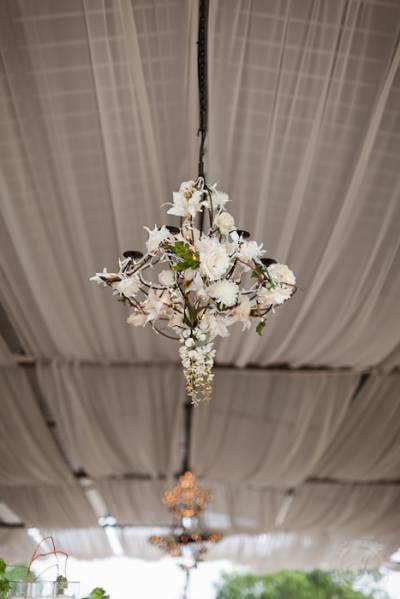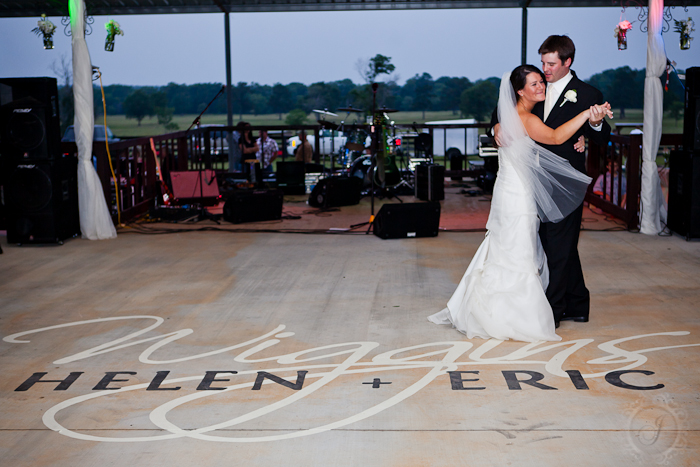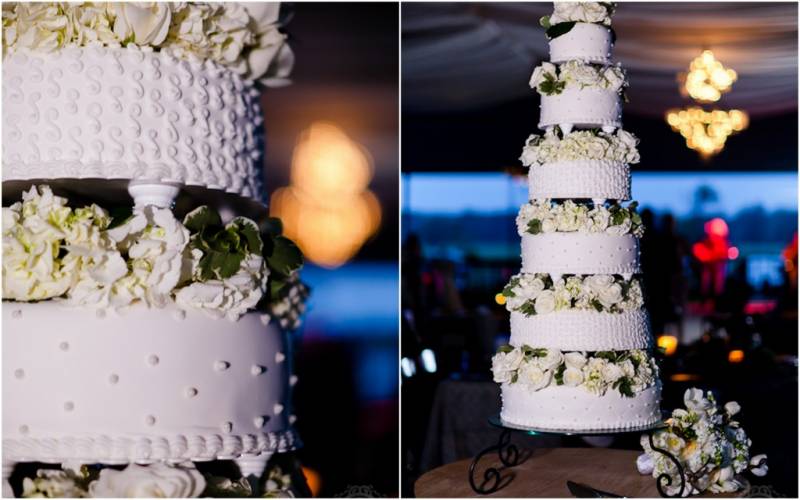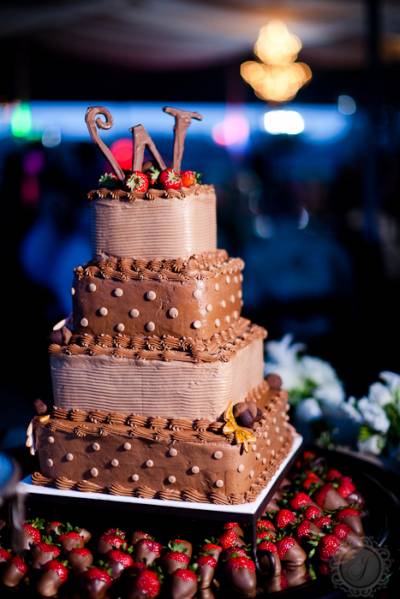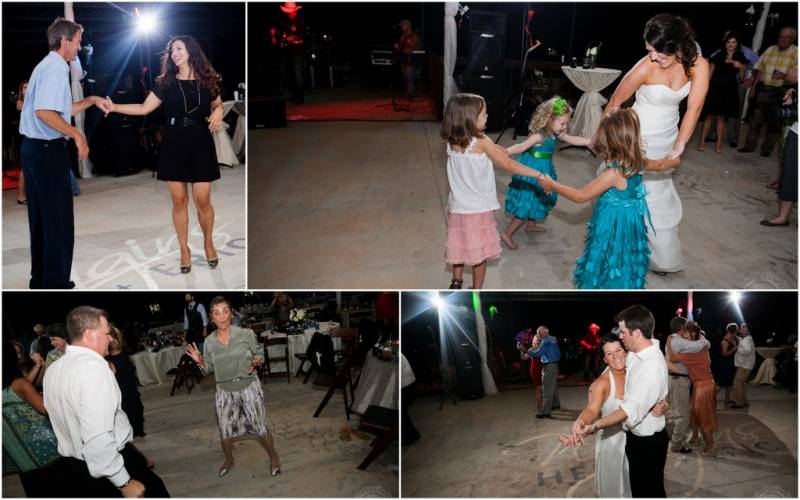 There is no way we could have had such a successful wedding and reception without the help of our wedding coordinator, Megan Murphy, with The Event Company of Bryan/College Station, Texas. She created exactly what I had imagined for our big day. She not only helped with decorations, but also helped create our programs, invitations, menu, and coordinated the entire event.
From the Bride…We had our wedding and reception in the small town of Livingston, Texas, where both of us grew up. The ceremony and reception were held at my parents' house, which is where they have lived since I was 8 years old.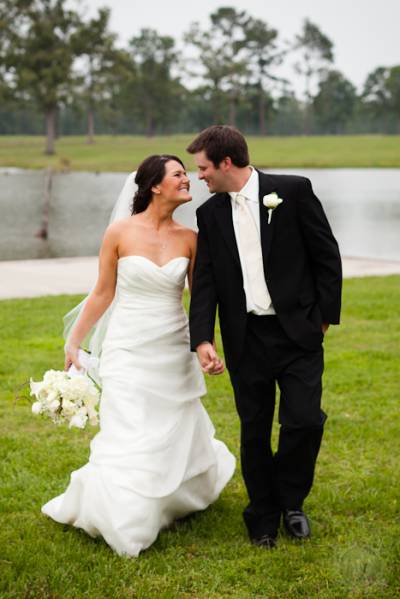 After the ceremony, which was held in my parents' backyard, our guests walked a short distance to the reception site. Our reception was actually held in a barn that we transformed into an open-air pavilion. Initially we were going to rent a huge tent for the reception, but then I panicked about the weather and having the wedding outside. Since there aren't any reception venues in Livingston, we decided to concrete the floor of the barn and transform it into a pavilion. This turned out to be a great idea, since it rained for a couple hours the night before our wedding!
We wanted to embrace the country atmosphere, but also keep things elegant. I knew I wanted a rustic, country feel, so we used mason jars, lanterns, wrought iron centerpieces and chandeliers, pieces from pine trees, and an earthy color scheme throughout the wedding and reception. We chose a very natural color scheme of whites, greens, ivories, and tans/browns. There were three different centerpieces to create varying heights and make each table a little different. Some were tall candelabras decorated with clusters of white flowers at the top, some were lanterns lit with candles and branches intertwined to tie in the natural theme, and some were short wrought iron centerpieces covered with flowers and greenery. We used mason jars full of flowers to hang from hooks down the aisle, on walkways outside the pavilion, and on lantern hooks inside the reception area. All of the flowers were white, included a lot of greenery, and were intertwined with vines and branches to add to the rustic theme. I knew I wanted a soft, romantic glow to light up the reception area, and Megan made it a reality with candles, lanterns, and wrought iron chandeliers. There were lantern centerpieces, lanterns hanging in trees around the reception area, and lanterns down the walkways. Megan had the idea of incorporating wine barrels into the reception-an idea I absolutely loved. We used the wine barrels as food/beverage tables, the sign-in table, and the table for the wedding cake.
I knew I wanted the wedding cake to be very tall and somewhat of a decoration. It was a six-tier, strawberry cake with cream cheese frosting (same flavor as every birthday cake my mom has ever baked me), and had flowers between each layer. The groom's cake was a chocolate cake with chocolate frosting, and was decorated with chocolate-covered strawberries.
Shortly after dinner, Sam Moore, a country music singer, began playing and dancing was well underway. After a lot of time on the dance floor, we eventually made our way to the limo with a sparkler exit.