This backyard Point Blank wedding is the perfect model for a couple who want a small and intimate wedding, that's also a lot of fun. Both the bride and the groom had experienced a larger wedding and knew they wanted a different feel for this one. The bride's dress is gorgeous, but also one that she could wear to different occasions. The bouquets and other flowers used in the wedding favor greenery over flowers which almost gives them the look of being picked from a nearby field. Burlap table runners and wedding favor drink cozies all add to the relaxed but still completely well thought out overall design. If you needed further proof that this was a fun wedding to attend check out the guests in their swim suits in the last photo. You can find more photos from Jess Morales Photography of this wedding in the gallery.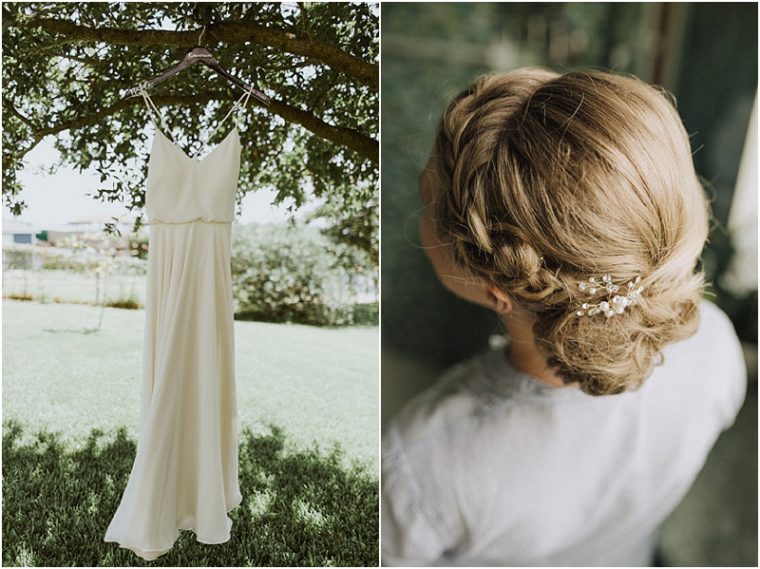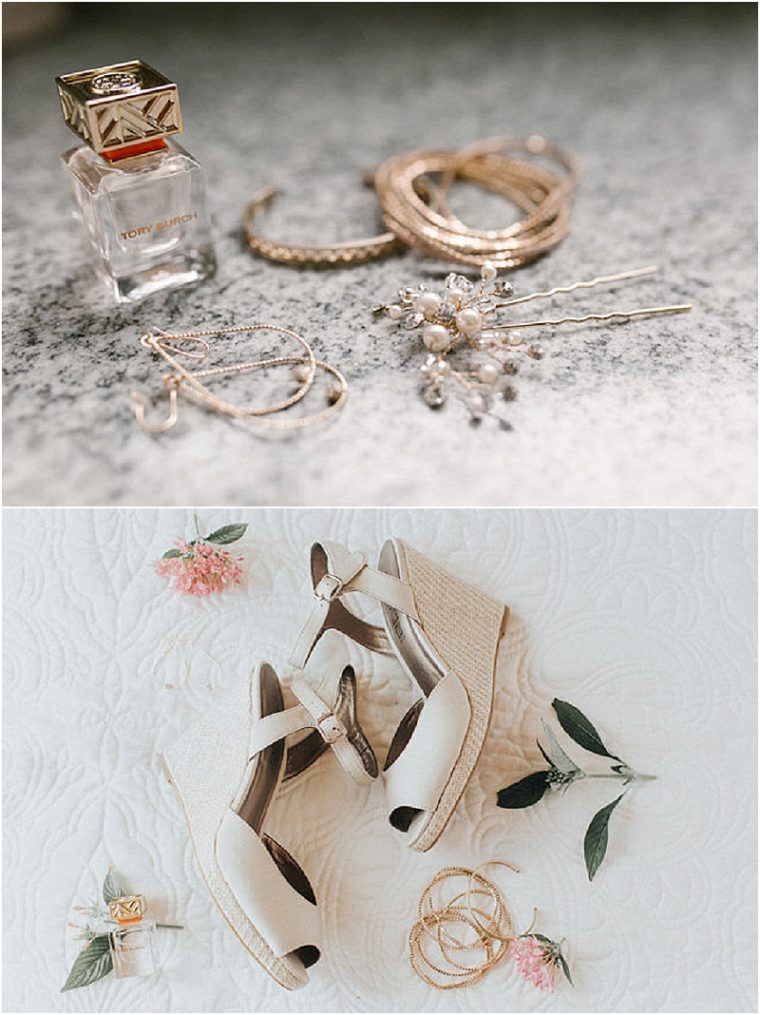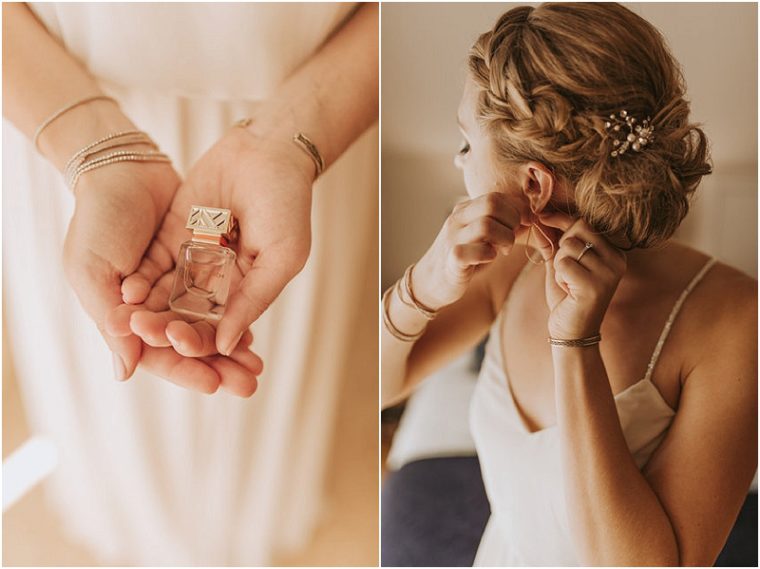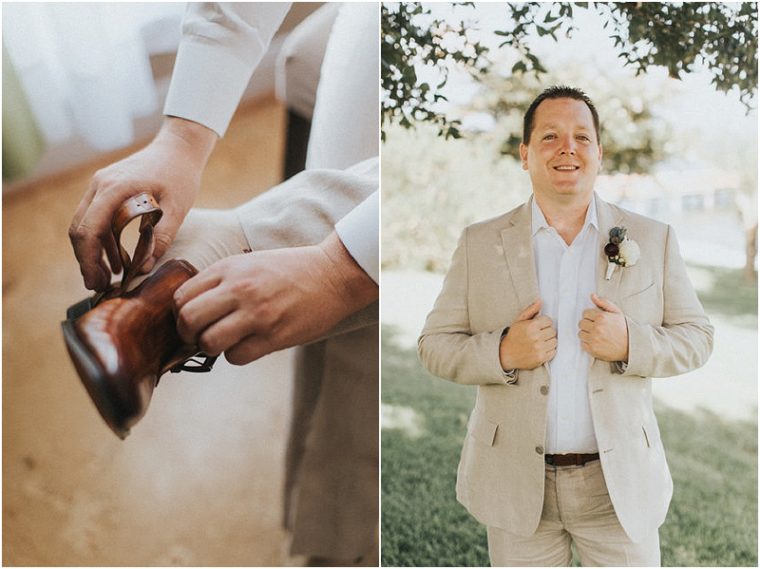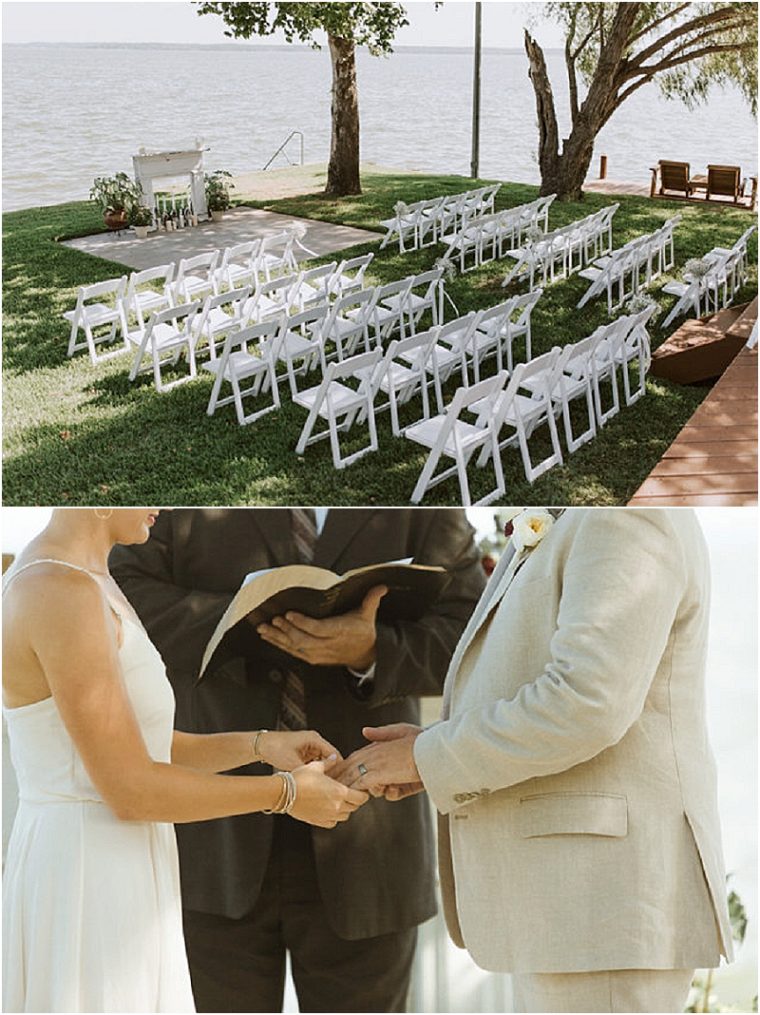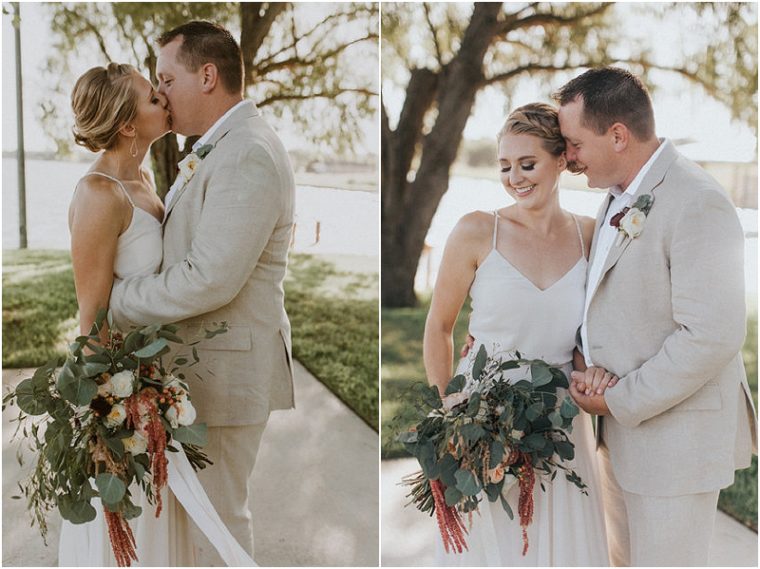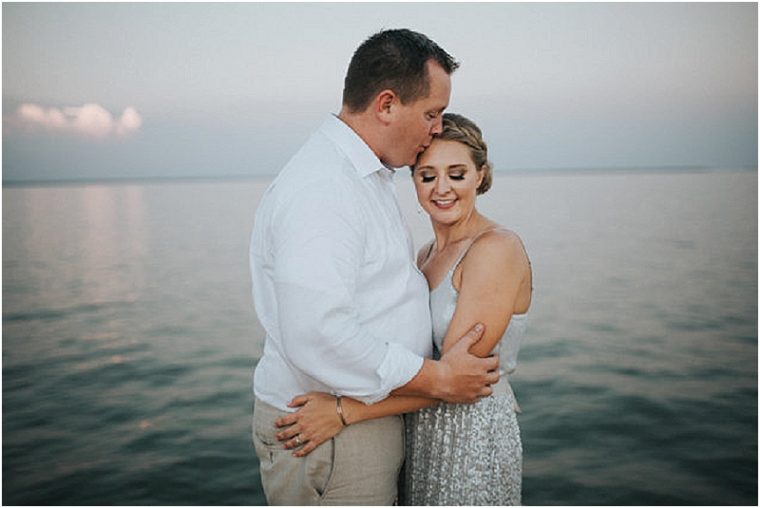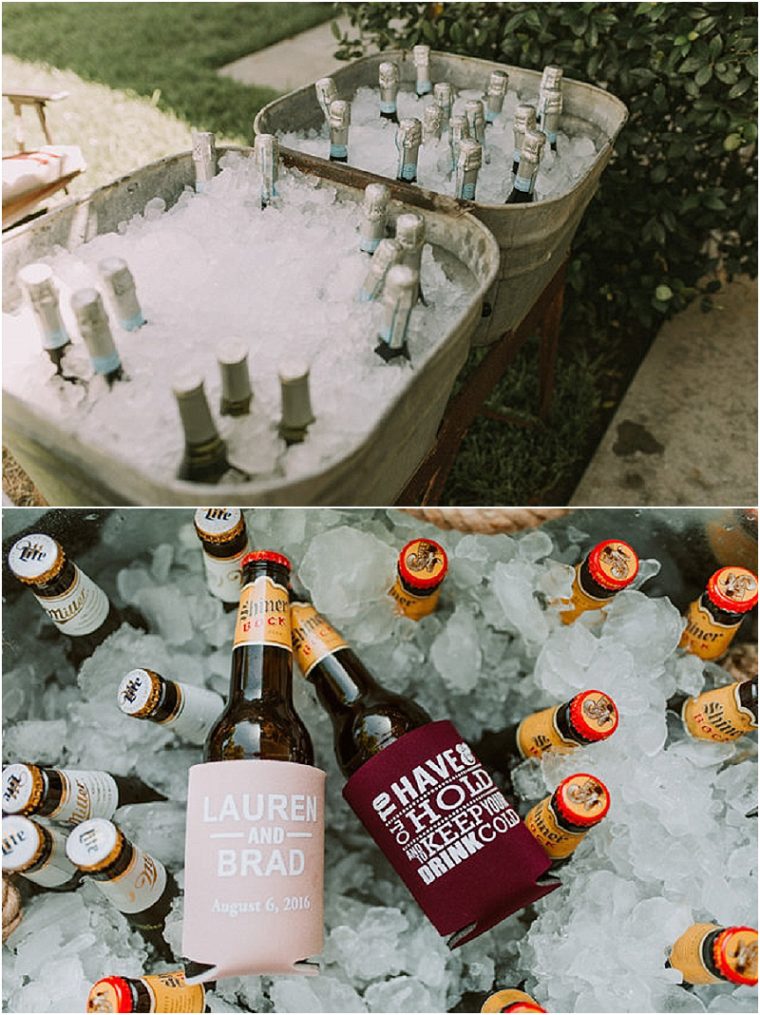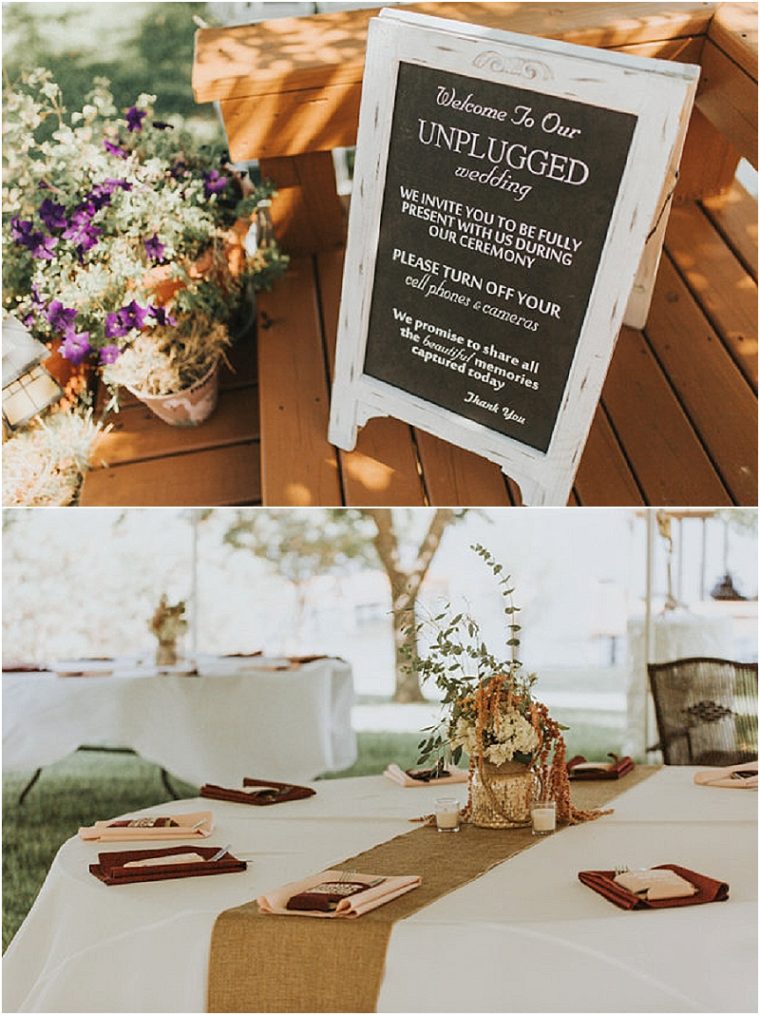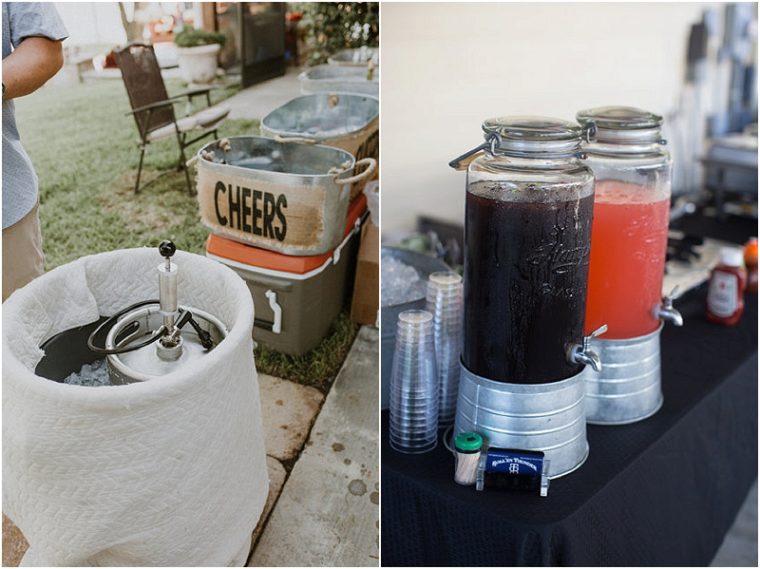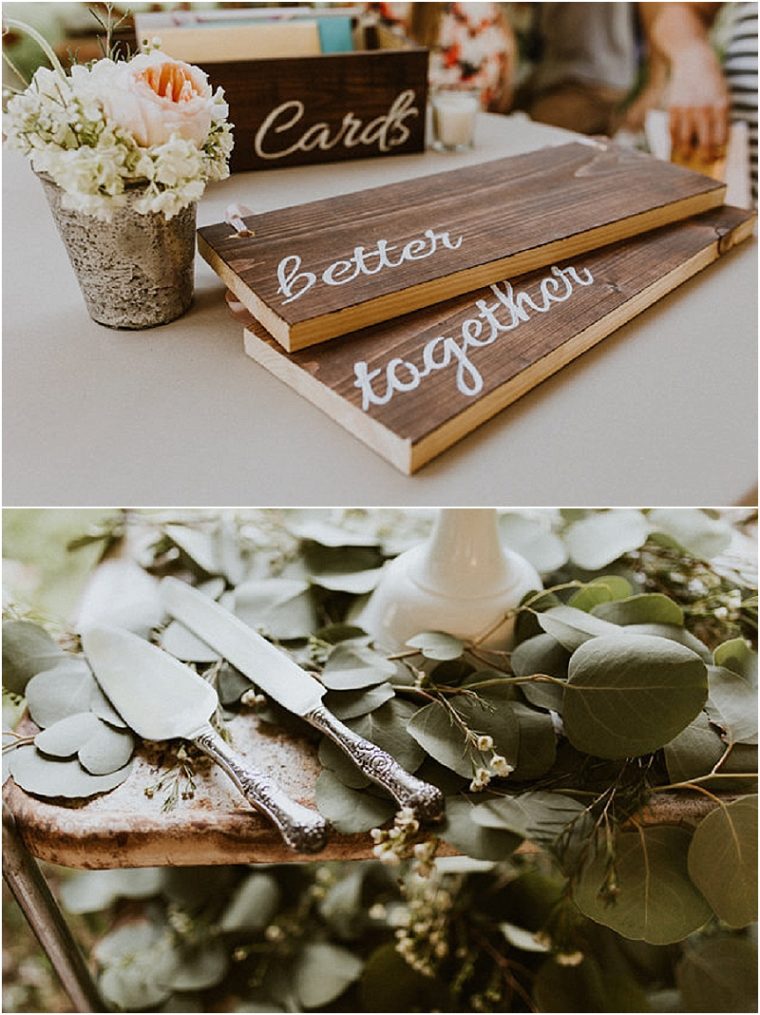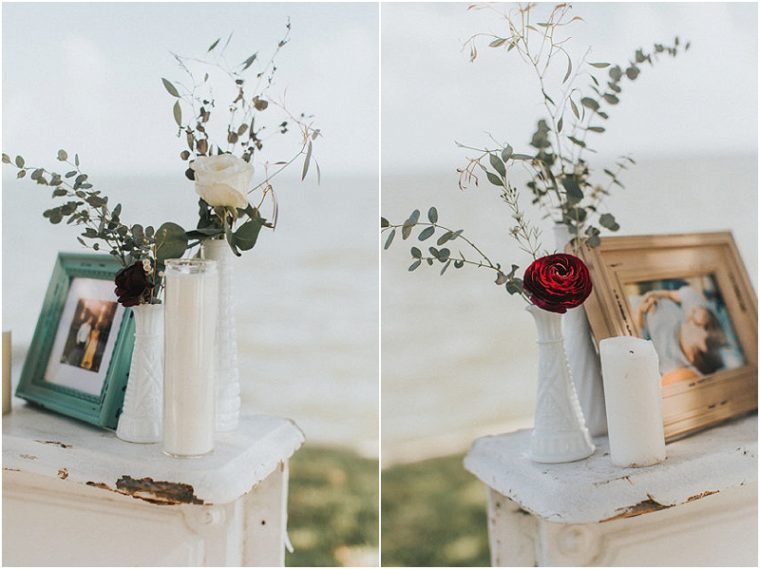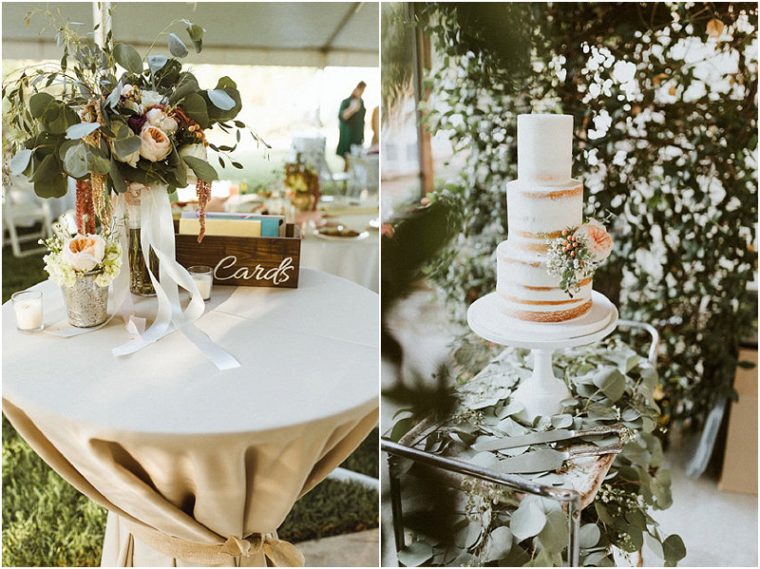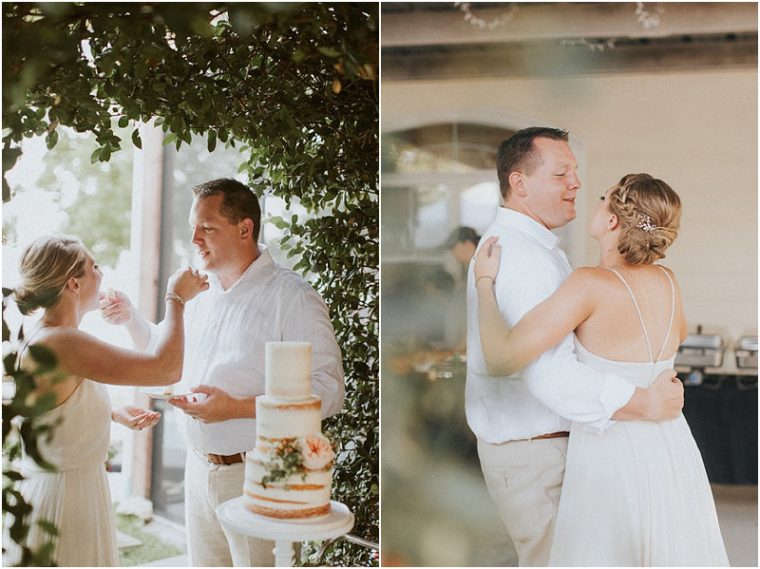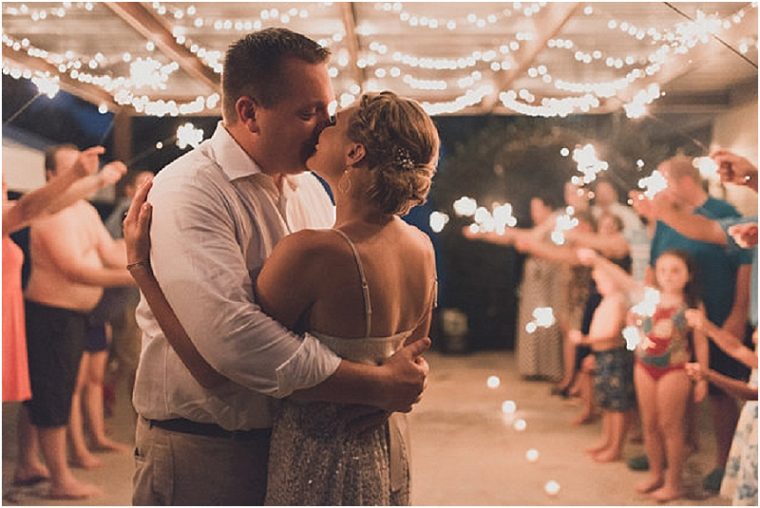 From the bride...Brad and I meet five years ago at work. At the time he and I were always heading in separate directions in life but we always managed to find time to spend time with each other. Whether it was a long cycle, a quick workout, or drinking a few beers with friends. For the first few years we were not romantically involved, but we were the best of friends. There were no off limits conversations and nothing we could not talk about.
Eventually our paths aligned and the best of friends became the start of an epic love story. Brad and I had both been married before and have had the opportunity to experience the massive weddings with hundreds of people you really do not know. Neither of us enjoyed the large scale wedding experience. Was it great to see that many people show up in support, absolutely, but at the end of the day it was not about the wedding or the people getting married.
We originally planned on a small destination wedding in the Caribbean, but quickly realized that we would not have the people we cared about most at our wedding. We were confident that we wanted a small intimate wedding with family and friends. In order to include all of the important people in our lives we went with an intimate backyard wedding, at our family's lake house. With the breathtaking 180 degree view of Lake Livingston and overhanging trees, it was the perfect spot to say "I Do".
We started planning our "rustic garden" themed wedding and enlisted the help of an exceptional planner who ensured it all came together. Our wedding day, although quite warm for August in Texas, could not have been more perfect. The day was relaxing, beautiful and full of love. The white furniture and wood accents, coupled with the greenery, blush pinks and burgundy accents truly created a summer garden atmosphere for our event. We did a lot of the setup ourselves, but everyone pitched in and made it that much more special.
Our wedding planner added the sweetest finishing touches to the property, including a distressed alter that Brad had fallen in love with months prior. Our planner wanted it as a surprise for Brad and pulled it off without a hitch, adding flowers and personal photos of the two of us. It was a truly a blessing to have 50 of our closest friends and family travel out there for our special day. Most of the family got in the night before, allowing us to get to enjoy everyone's company beforehand. Since we went with a more intimate setting, we did not have a bridal party. However, the minister made it a special point to include Brad's son in our ceremony, a family memory I will never forget. I am so lucky to have married the love of my life and gain such a wonderful family.