This alfresco inspired Houston dinner party is sweet perfection! Chancey Charm Weddings wanted to create a special thank you for all of the vendors that have helped them since the launch of their event planning business a few years ago. So the ladies put together this stunning, intimate dinner party for their most trusted vendor friends. Held at The Creative Chateau, an elegantly designed chateau furnished with European antique fixtures, the dinner party featured a french-inspired aesthetic with breathtaking florals and exquisite table settings. Jacquelyn Nicole Photography was there to capture every beautiful detail. Check out the gallery for even more sweet images.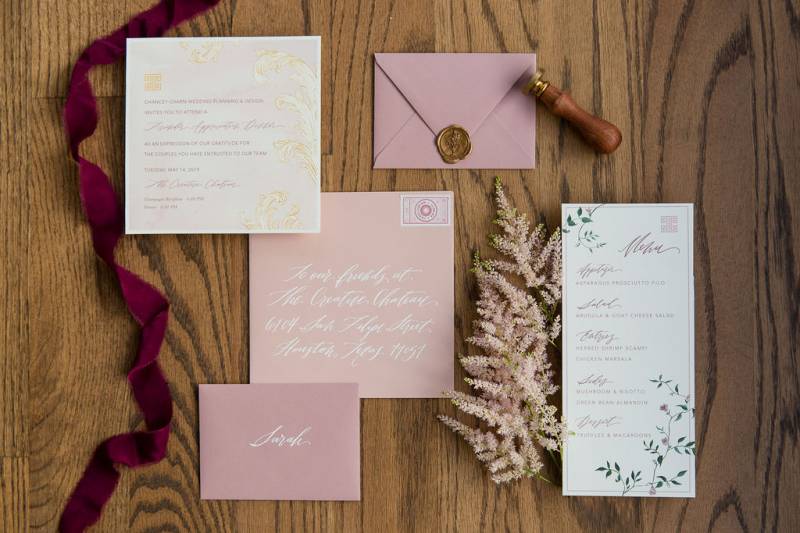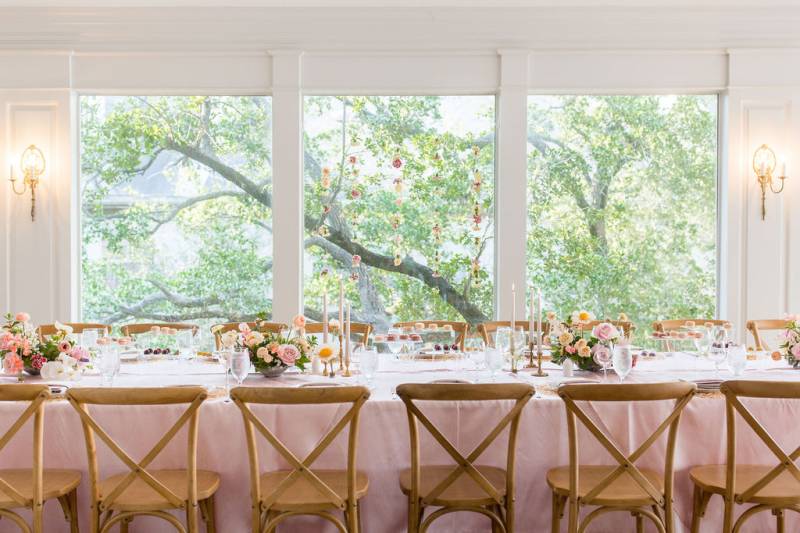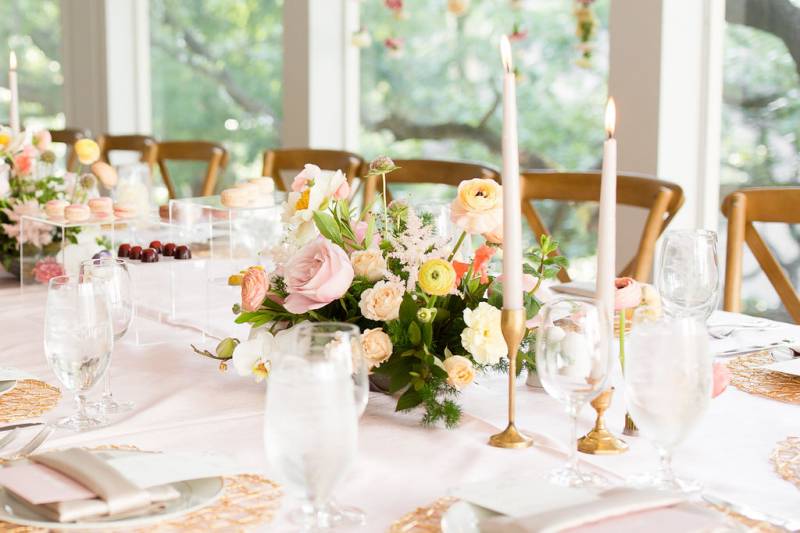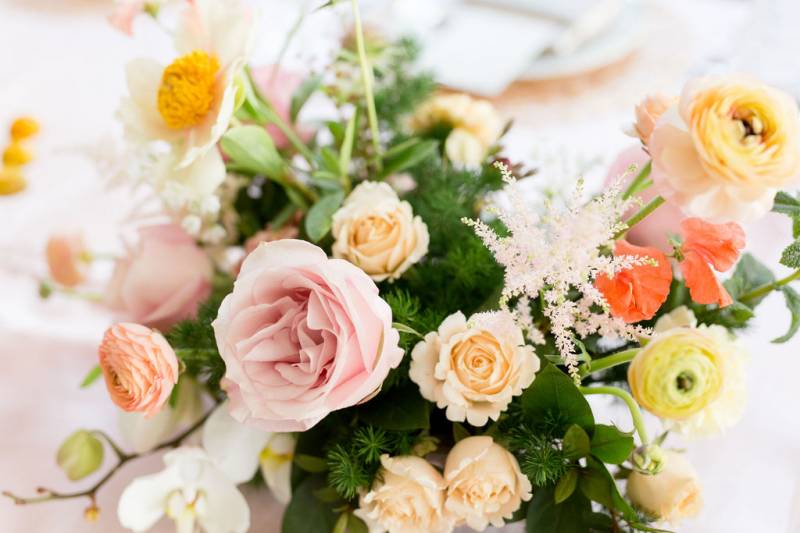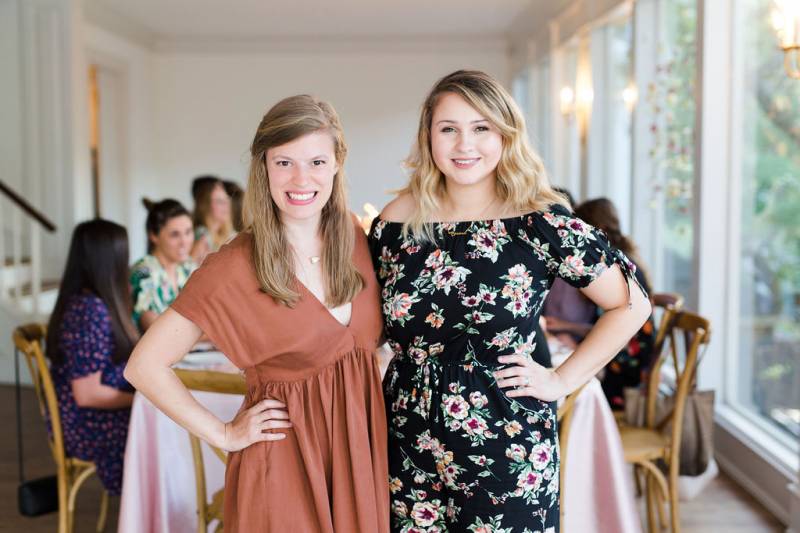 From Skylar of Chancey Charm Weddings: Our team is nearing three years in Houston and we wanted the opportunity to thank those who had graciously referred their couples to us during our beginning years. I enlisted my spring intern, Bianca Evans, to design, plan, and coordinate the event. She dreamed up an appropriately seasonal color palette that gorgeously captured the current spring to summer transition in Texas. Once we found our venue, The Creative Chateau, she began to incorporate a few more subtly French inspiration. Invitation and stationery designer, Rachel of Half Moon Lettering, developed a digital invitation with scrollwork that harkened to the venue's more franco-inspired elements. For the place cards, Bianca requested that I write all the guests a personal thank you know which was slipped into calligraphed envelope that matched the linens.
We took a field trip to visit our friends in linen, House of Hough, where we played with textures and colors before choosing the soft blush shantung base linen and a neutral champagne lamour napkin which we gave a cummerbund fold. While there, we decided on a gold charger. Bianca sourced these flat, golden woven placemat chargers from Target and they were a hit! I received many questions and DMs on social media about where we found them.
For florals, Bianca shared her French, alfresco inspiration with Lauren of Flora and Fauna who absolutely ran with it. Lauren incorporated unique, whimsical touches in her design with small floral frog arrangements tucked loosely into the assortment of larger and medium-sized compotes. We added sandstone candlesticks that coordinated with the napkins into Lauren's brass candlesticks for another neutral touch and the soft glow of candlelight as the sunset.
Bianca worked with the catering staff of Cafe Natalie to produce a menu that was light, summery and delicious. Guests were greeted upon arrival at the Chateau's lobby with butler-passed champagne and an Asparagus Prosciutto Filo hors d'Oeuvre. The salad course was an Arugula & Goat Cheese Salad, followed by a family style dinner of Herbed Shrimp Scampi, Chicken Marsala, Mushroom + Risotto, and Green Bean Almandine. The dessert course was displayed on the table throughout the evening on modern acrylic stands and consisted of assorted macarons and gourmet chocolate truffles.