THIS POST MAY CONTAIN AFFILIATE LINKS FOR WHICH WE'LL RECEIVE A COMMISSION IF YOU CHOOSE TO SHOP THROUGH THE LINKS. PLEASE READ OUR DISCLOSURE FOR MORE INFO.
This is the final article of a three-part series looking at the best places to buy a sample, consignment, used or discounted wedding dress in San Antonio and Austin. As I researched for this article and see how many stores offer unbelievable deals on wedding dresses, I wish that I had spent more time looking for a bargain when I was dress shopping!
I would encourage interested brides to spend some time online with these stores. Most of them have tried to leverage their social media content to potential customers and may even ship a dress out of their area. In addition, while I have tried to include links to Facebook pages, be sure to check out associated Pinterest or Instagram pages for more detailed inventory. Please let us know if there are any notable omissions in the comments section (for those looking for a discounted wedding dress in the greater Houston area or the Dallas/Fort Worth metroplex, check out the linked articles).


1. IDoTheDressIDo Bridal Salon |
900 NE Loop 410, Suite D105 San Antonio, TX 78209

| (210) 592-6433

A fairly well reviewed bridal shop, IDoTheDressIDo Bridal Salon has clearance, consignment, and used wedding dresses at their location. Selected new arrivals and promotions are added to their Facebook page, getting updated a few times monthly. Pictures of their wedding dress inventory are online, along with the sizes available and pricing. Appointments are encouraged to try on wedding dresses and they ship worldwide.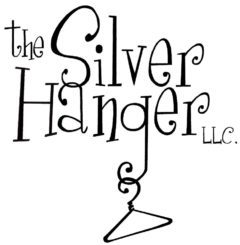 2. The Silver Hanger | 2705 Palomino Springs, Bandera, TX | (469) 366-0788
Located northwest of San Antonio, The Silver Hanger sells sample and clearance dresses, with most of their inventory being wedding related. Dresses available for purchase can be viewed online, along with appointments to try on gowns.



3. Too Good To Be Threw | 7115 Blanco Rd., Ste. 121, San Antonio, TX | (210) 340-2422
Too Good To Be Threw consists of three resale stores in the San Antonio area that sell furniture, jewelry and fashion. Although they have a limited wedding inventory, it can be searched online through the website. They have a Pinterest, Instagram, and Facebook page which carries promotions, selected new arrivals, and product inventory.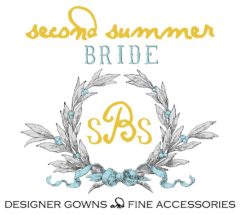 5. Second Summer Bride | 1308 West Anderson Ln., Austin, TX 78757 | (512) 419-9001
Second Summer Bride is another Austin bridal shop that features new and sample wedding dresses, along with consignment. The website's blog has new arrivals, with pictures and sizes of their inventory. Regarding social media, the Facebook page gets updated fairly often, but mostly features bridal stories. However, check out their Pinterest and Instagram pages for inventory and promotional content. They strongly encourage appointments on the weekend.