THIS POST MAY CONTAIN AFFILIATE LINKS FOR WHICH WE'LL RECEIVE A COMMISSION IF YOU CHOOSE TO SHOP THROUGH THE LINKS. PLEASE READ OUR DISCLOSURE FOR MORE INFO.
If you're looking for a custom engagement ring to purchase for your beloved, then look no further than London-based jewelry company, Taylor & Hart. While there are many jewelry companies that offer custom-design ring services, there's something expressly unique about the services that Taylor & Hart offers. From the one-on-one design process that allows customers to review their dream design before they pay for it to the commitment to ethically-sourced diamonds, the custom design process at Taylor & Hart stands head and shoulders above other jewelry companies in terms of quality and customer service.
But don't take my word for it. We've scored an exclusive interview with the Taylor & Hart founder and CEO, Nikolay Piriankov. Check out the interview below to learn more about the company, its origins, and the process of taking the customer from imagination to reality. Then be sure to hop on over to the Taylor & Hart website to view even more of their amazing one-of-a-kind engagement rings.
1. Tell me how you got involved in the jewelry industry. Did you have any background in the industry prior to starting Taylor & Hart?
It all started many years ago in South Africa where I grew up. At the age of 17, I worked as a sales representative in a diamond store–that was the first time I developed an interest in diamonds. After finishing high school, I headed to the UK to study digital marketing.
I had some experience in the wholesale diamond business and utilized the relationships I'd built throughout the supply chain to launch my entrepreneurial adventure, a company initially named Rare Pink, which later rebranded to Taylor & Hart.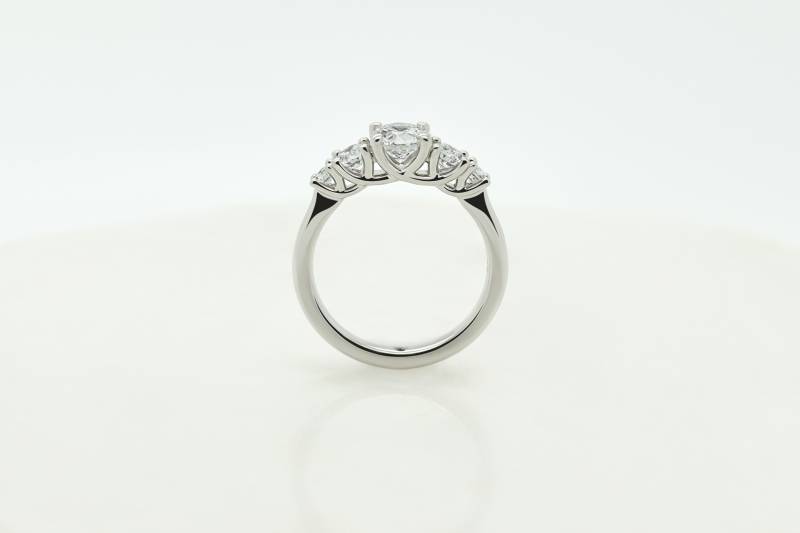 2. How and why did you start Taylor & Hart? What was your main goal?
Shortly after graduation, I began my search for a custom-designed engagement ring for my now wife, Vaivara; a ring that would capture our story. I asked a friend working in the diamond industry to help me create something more unique than a standard, off-the-shelf ring–something based on personal elements from our relationship. At this point, I'd already realized that very few companies offered a fully bespoke service and they expected so much commitment before you could see something. We wanted to give customers the opportunity to tell their own love story and the confidence in their decision before they had to pay anything.
We also think of ourselves as a disruptive company as we strive to increase the transparency in an opaque jewelry industry. This doesn't mean we're perfect. We want to show our customers that we're striving to be as transparent as possible about the origin of the diamonds and metals used for their rings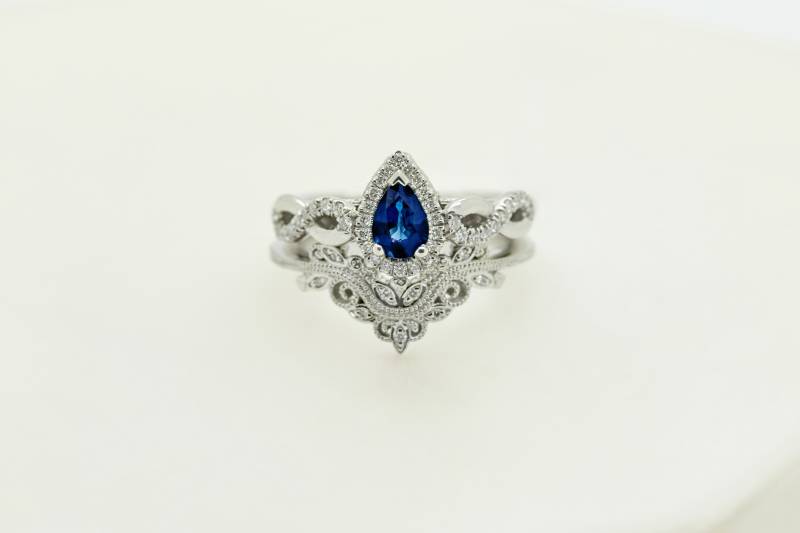 3. How do you distinguish yourselves from other jewelers? What makes Taylor & Hart unique?
As I said, we put the customers' stories first. While there are many jewelers who offer a custom service, we give people the chance to speak to real people, our design experts, and discuss their ideas in person or over the phone.
Our business model allows customers to order an engagement or wedding ring online or visit one of our London or New York showrooms to get a physical impression of what we do. Or you can book a virtual consultation and create the dream ring from the comfort of your home. At Taylor & Hart, we remove the distance between the screen and the person behind it, adding real value to a digital purchase by capturing each couple's unique love story.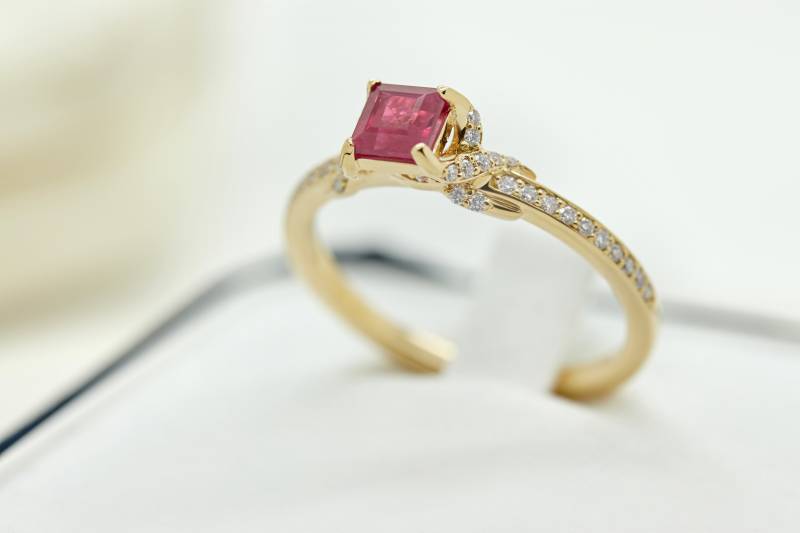 4. Are your diamonds ethically sourced? What is your company's stance on ethically-mined diamonds?
Sustainability is a global problem that we're all living with and will pass onto the next generation. Sourcing our diamonds ethically is one of the small, but absolutely necessary steps towards a less opaque jewelry industry. We know how important it is for customers to feel confident that one of the most valuable purchases in their life, both in terms of cost and emotional symbolism, is sourced from countries and businesses that abide by certain ethical values and policies. Our goal is to be as transparent as possible to give couples peace of mind. So, yes, we do the best we can to work with ethically-sourced diamonds.
Acknowledging the flaws in the diamond industry is what transparency is. We work with the very best suppliers, who have healthy reputations to maintain, and in part, we trust their systems, processes, policies, and transparency. We use the Kimberley Process as a benchmark, but we're more discerning than the process itself. One of our investors and partners is Everledger - which uses a blockchain technology allowing the purchase of a diamond to be secure, unmodifiable, and completely transparent.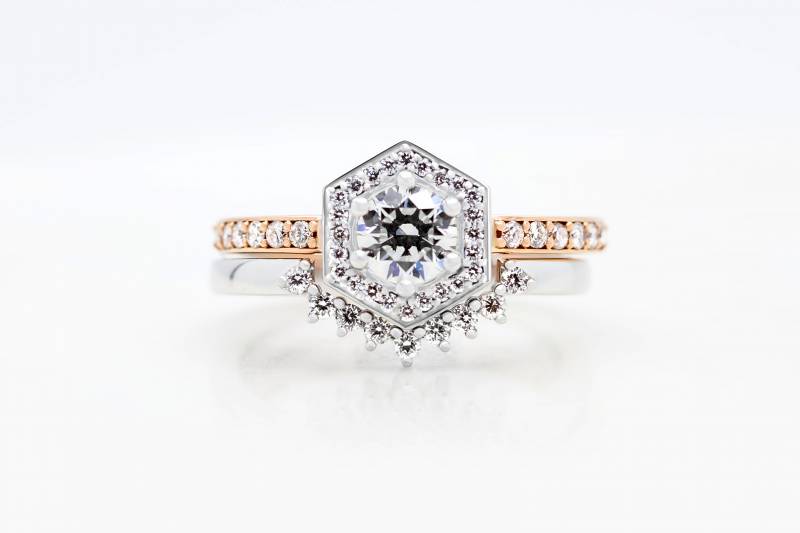 5. You are based in London, how do you help couples all over the world find their perfect engagement ring? How does the custom process work?
Being an online jeweler is challenging because no matter how appealing our offering, it's difficult to trust pictures on the internet alone. A personal service is what people expect from a jeweler and that's why our London and New York showrooms are so important for both us, and our customers. It gives us a chance to meet our customers but also gives them a chance to develop trust in the brand. In short, we give couples the freedom in the way they shop and in the products they purchase.
The custom process is all about engaging storytelling. For us as jewelers and for those customers that know exactly what they want, communicating a story through a design is one of the most exciting things. The customer will get in touch with one of our design experts through their preferred channel, be it by phone, email, Whatsapp, or even by booking an in-person or virtual consultation. The designer will learn some more about what the customer is after and create an approximate quotation, based on their requirements and price point. Your designer will share their guidance and expertise when the time comes to choose your diamond or gemstone, picking from more than 100,000 graded options. They'll then receive a 3D computer-aided design of your ring–that's the time to ask questions, give feedback, and make iterations if needed. Once you're completely happy with your design, you'll receive a final quote.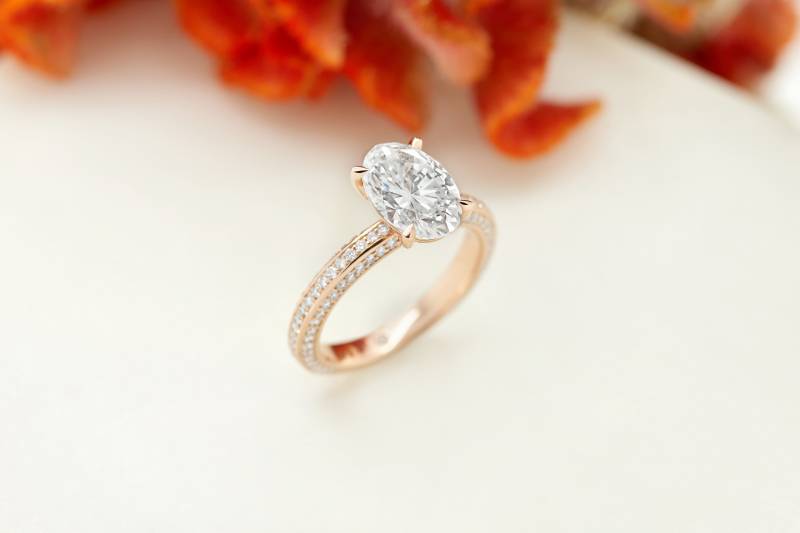 6. What types of rings do you offer? What other options are available to customers?
We specialize in engagement and wedding rings and have collections of both as well as offering a custom service. Ranging from the modern and sleek to the statement and vintage-inspired, our collection rings have proven to satisfy our customers because they can love a design on our website and modify it to make it extra special. We arrive at the question of customization again - from the smallest modifications such as the choice of signature gemstone or an inscription inside the band to an entirely bespoke design, conceptualized from scratch–the possibilities are endless.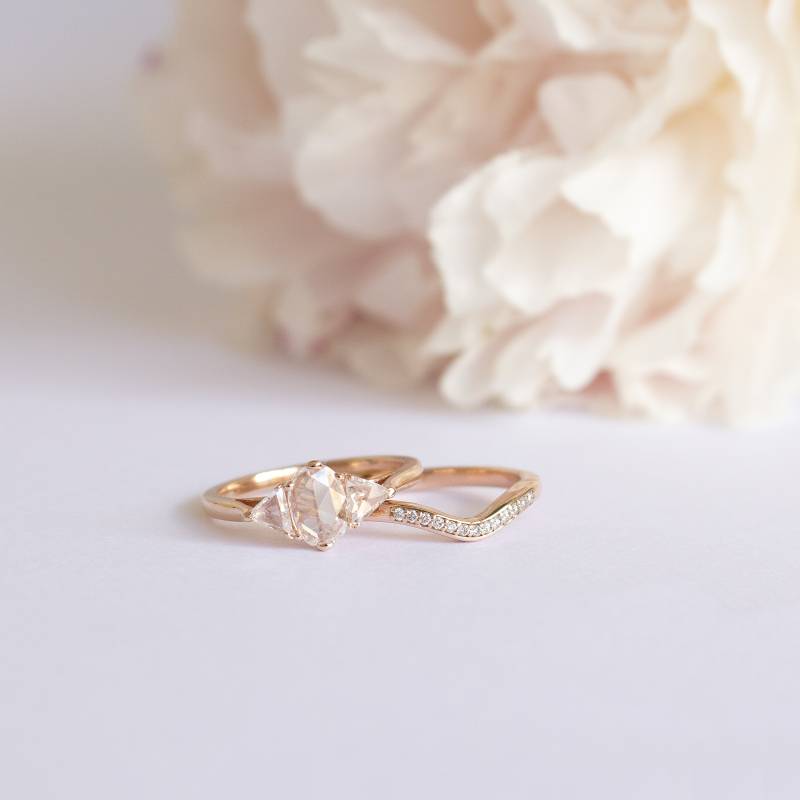 7. What benefits does a customer receive when purchasing one of your diamond rings? What guidance and support do they have after they buy a ring?
All Taylor & Hart rings receive a lifetime warranty and an annual cleaning and inspection free of charge, but of course, this is something our customers simply expect from us. Other than that, we offer 90-day returns and free and insured delivery.
What's more important, however, is the signature ruby set in the inside of each of our rings. Symbolic of the Taylor & Hart promise, it also serves as an intimate reminder of the love and attention that went into creating the perfect ring.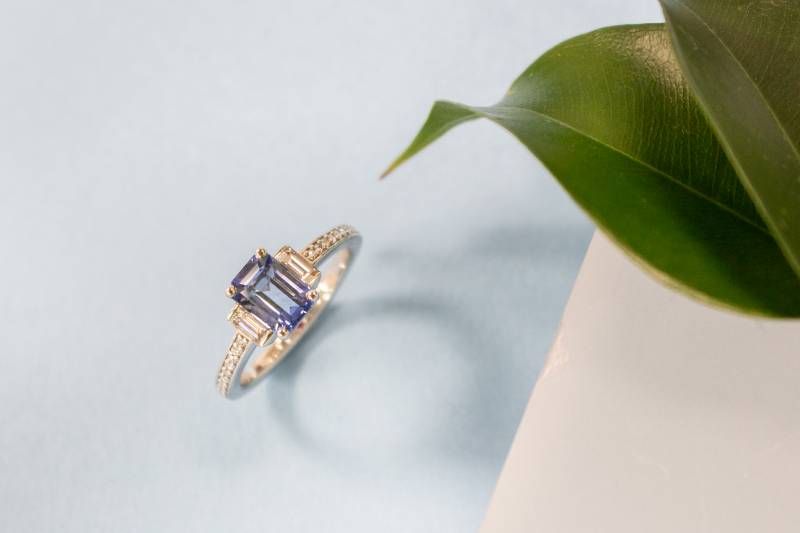 _____________________
If you like the information in this article, be sure to sign up for our email list where you'll get access to our newsletters that are choc-full of helpful wedding advice and tips. And be sure to follow us on Instagram, Facebook, and Pinterest for cool giveaways and special vendor discounts. Finally, we're always looking for new and inventive ways to help our readers, so share your best wedding tips/planning advice in the comments. We may just turn your comment into an informative article!
This is a sponsored conversation written by me on behalf of Taylor & Hart. The opinions and text are all mine.