This post is a departure from the norm in that it is for my fellow wedding entrepreneurs. Today I want to talk about my love for a marketing tool called, CoSchedule. This tool has literally transformed the way that I blog and run my business. And I am sharing this review because I know it can help my fellow wedding vendor colleagues.
Most wedding vendors I know have an online presence and many are looking to promote their businesses through social media marketing. But who has time to become an expert social media marketer and run their business? Well, CoSchedule will lift a huge weight off of your shoulders by automating much of your social media output.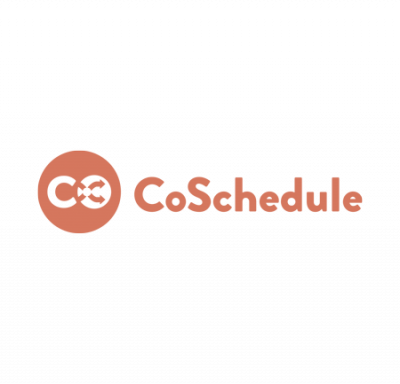 What is CoSchedule?
CoSchedule provides solo entrepreneurs ("solopreneurs") and startups with a robust editorial calendar that allows them to organize their blog posts, social media accounts, project management tools, and email campaigns all in one place. Yep, you read that right--you can now organize your entire marketing outreach through one system. CoSchedule is able to do this through its integrations with the most popular blogging, social media, project management, and email platforms. Below are just a few of their popular integrations:
Blog Posts: WordPress, Google Docs

Social Media: Facebook, Twitter, Pinterest, Instagram, LinkedIn

Project Management: Google Calendar, Trello, Asana, Evernote

Email Marketing: Mailchimp, Active Campaign, Campaign Monitor
For the overworked solopreneur, who is trying to grow her small business, maintain its operations, and market to the masses, CoSchedule is a game-changer!
How does CoSchedule work?


Blog Posts
CoSchedule integrates with your WordPress platform so that you can write blog posts directly in the CoSchedule app. If you start a blog post in WordPress, it will show up in your CoSchedule editorial calendar.
And speaking of the editorial calendar, it.is.phenomenal! CoSchedule allows you to organize all of your WordPress posts on a unified editorial calendar and easily schedule social media messages as you write blog posts right in WordPress.
And what if you want to make a change to your posting schedule once a blog post is written? CoSchedule's editorial calendar has a drag-and-drop feature that makes rescheduling fun and easy. Simply drag and drop a blog post, and all of your related social messages will automatically adjust without tedious rescheduling.
Social Media
Since pretty much all of the major social media channels are integrated with CoSchedule, it makes social media marketing a breeze. No more opening up a gazillion tabs on your computer screen trying to navigate between each social media platform when you're trying to schedule your posts. You can manage it all in one place with CoSchedule.
But CoSchedule doesn't stop at just scheduling your social media posts. It has a feature that puts it head and shoulders above its competitors and makes it the greatest social media management tool on the planet. I am talking about ReQueue, y'all! Seriously, this one feature has saved me tons of hours on my blogging journey.
Using intelligent social automation, ReQueue reshares your evergreen messages on the right social channels at the right times for optimal engagement. This means you only have to create social media posts for your evergreen content one time. Then CoSchedule will continue to publish that content on your social media platforms over and over again without you lifting a single finger. For someone like me who has a ton of evergreen contact, this was literally life-changing.
No more working hours on crafting perfect social media messages only for them to disappear from people's timelines 20 seconds after I published them. With ReQueue my evergreen social media content can live on forever.
Project Management and Email Marketing
CoSchedule even allows users to manage their projects/task lists and email marketing from the platform through integrations with some of the most popular project management and email marketing tools. The ability to write and schedule blog posts, craft social media campaigns, and manage your tasks lists and email campaigns all in one place, truly makes CoSchedule a central command center for small businesses.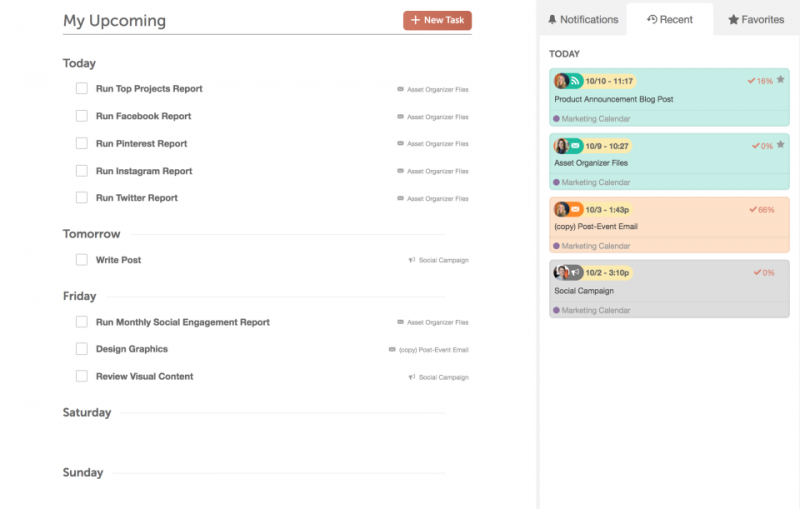 How do I use CoSchedule?
I primarily use CoSchedule to manage my social media marketing (specifically through Facebook and Instagram). Unfortunately, I don't use the platform to write and plan my blog posts as I don't use WordPress for my content management system. But if I did have a WordPress blog, I would definitely utilize this feature.
But back to the social media--it's the beez neez! Like I said previously, I cannot express how much I appreciate the ReQueue feature. It literally saved my life. Virtually all of my content is evergreen, so managing my social media posts with ReQueue has been key for me keeping a consistent social media presence. I can even categorize my ReQueue content into groups. This allows me to keep my seasonal content and sponsored post content neatly organized.
I am no longer tied to my laptop trying to get this week's social media content out. And I am no longer afraid to go on vacation or miss a day of blogging for fear I'll go "black" on social media. ReQueue lets me place my social media marketing on autopilot.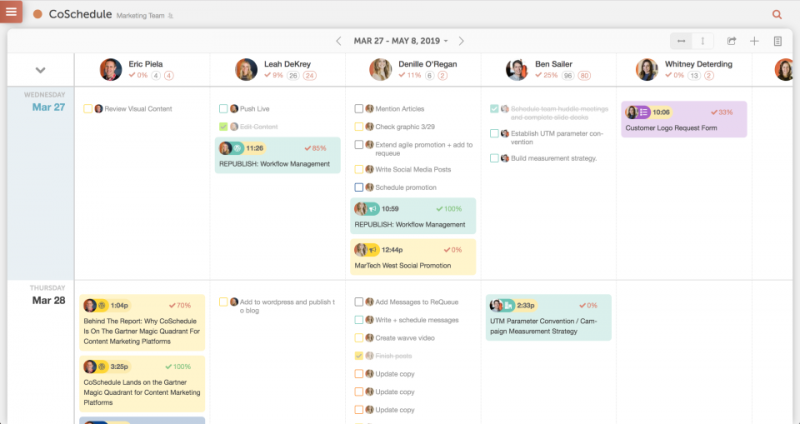 How much does CoSchedule cost?
CoSchedule isn't exactly cheap, but it's not crazy expensive either. Their solo plan (one user) starts as low as $20 per month. However, the ReQueue function is an add-on and it runs $30 per month. So really you're looking at $50 per month ($600/year). So like I said, it's not cheap, but for me, the ReQueue function more than pays for itself in hours saved slaving over my computer. Also, you can take advantage of the free 2-Week trial before deciding which plan is right for you.