If you're native to Dallas or Fort Worth or have just lived in the area for several years in your 20s and 30s, you're likely familiar with a smattering of popular spots in both cities to tie the knot. You've seen weddings at the Arboretum in Dallas, the Filter Building, the Adolphus, and the Omni in Fort Worth, just to name a few. There are loads of great, tried and true spots to get married in Dallas or Fort Worth. But what if you and your fiancé march to a slightly different beat and want a space that's a little more unique to say your "I Dos"? If your taste in event spaces runs more towards the eclectic than the traditional, then hang on to your hats ladies and gentlemen as we introduce you to 7 of our favorite off-the-beaten-path locations to have couples say their vows.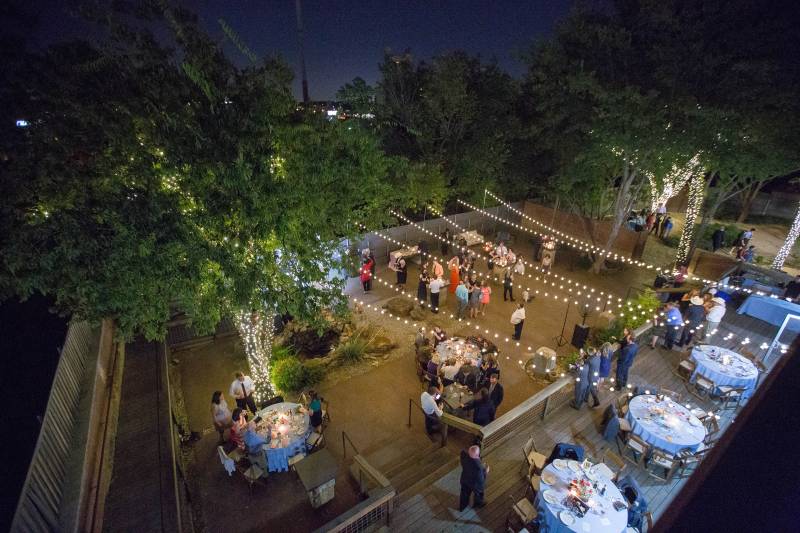 Boasting an interior gallery space whose offerings change monthly along with a gorgeous exterior garden, Art Space 111 in Fort Worth is a space that has to be seen to be believed. The interior and exterior features exposed vintage brick walls and the vibe is hip and laid back. From the giant building length wood porch in the rear, perfect for having a band, to drive up access in the front of the building perfect for food truck catering, this space offers couples brave enough to embrace it an opportunity to create a relaxed but elegant event that their guests will talk about for years to come. If you're a couple who loves art, wants an outdoor ceremony, and are looking for a space as unique as you are, you won't regret checking it out.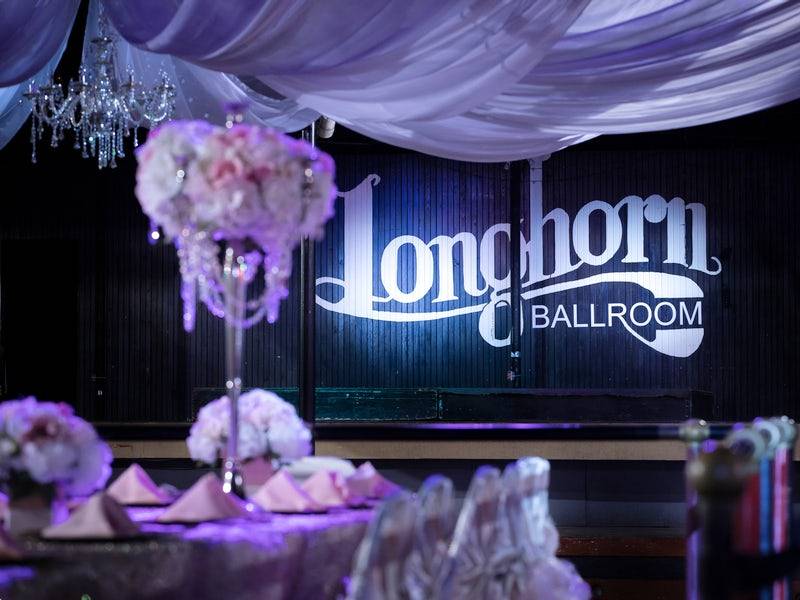 In its long history as one of Dallas' most prominent live music venues, Longhorn Ballroom has played host over the years to artists and groups from Willie Nelson and Loretta Lynn to the Sex Pistols and Aerosmith. In early 2017 it was purchased by Jay LeFrance who has been lovingly refurbishing this rustic and rowdy piece of music history, making it a place perfect for a couple with a love for music and a big crowd of guests to share their big day. If you dream of a rustic wedding and have a guest count upward of 500 you'll feel right at home in this beautifully restored piece of music history. Couples can choose to get married on the iconic stage or sunken dancefloor, indoors, or they can place their guests outside in front of an enormous oak tree to witness their vows.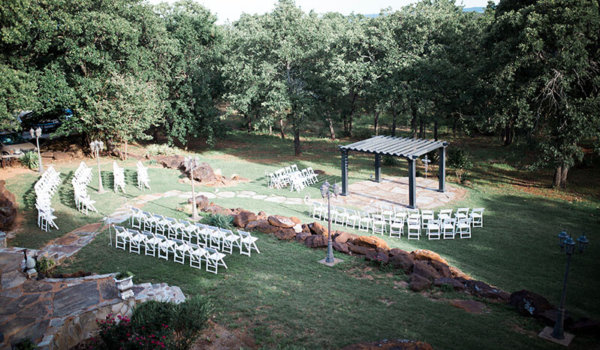 Where Dreams Come True is a tiny slice of heaven for couples who want to have a truly intimate feel to their big day. Originally constructed as a single family dwelling near the lake and renovated into an event venue in the early 2000s, the building features overnight accommodations, two full kitchens, beautiful interior space for reception and two gorgeous outdoor ceremony spots. Perfect for groups as small as 10 or as large as 100, this space boasts the unique quality of being a full weekend rental allowing couples lucky enough to snap up one of the open weekends on their calendar the option to host their rehearsal dinner and a day after brunch on site and have plenty of time to DIY to their hearts content.
Quixotic World is nestled in the heart of Deep Elum and offers couples who love all things "alternative" the perfect space to say their vows. With plush and elegant décor in black and red, fabulous lighting, and a vibe that's one part vintage theater and one part club, this venue is perfect for couples who want a location that has a bold design statement. Known for its whimsical and offbeat mix of vintage décor and upscale alternative vibe, the space needs very little in the way of additional touches to create a fun and funky atmosphere for guests to witness your nuptials and dance the night away.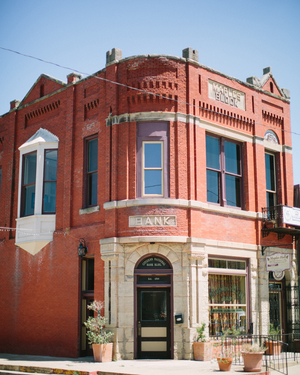 Magnolias Kaufman may look like your average beautiful old building on the town square but once you get inside you'll be overwhelmed by the gorgeous tin ceilings and options for customizing your day. The owners have worked out arrangements with the city that allows them to close down the side street next to the venue at night. Then, the owners conveniently strung the side street with fabulous café bulbs so that you have the option of dancing in the streets on a beautiful Texas night. Upstairs you'll find tastefully furnished suites for the bride and groom and a slice of local history as well since the building has ties to Bonnie & Clyde! There is a gallery of memorabilia upstairs with pictures and more linking the famous lovebirds to the venue and the town of Kaufman. You couldn't ask for a better setting to host a Jazz-age style soirée or a simple elegant ceremony and reception.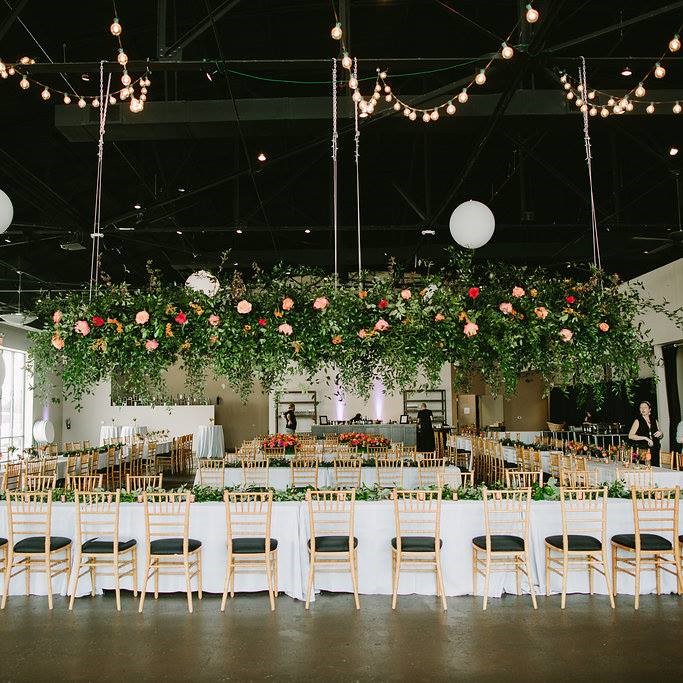 3015 at Trinity Groves boasts an unparalleled view of the Dallas skyline from the Bishop Arts side of the Margaret Hunt Hill Bridge. Most frequently utilized as a culinary event space, this bright, open venue comes with built-in action stations along its back wall that can be staffed by preferred catering through the master chefs attached to the venue. Your event is guaranteed to be a foodie's delight as the menu selection is created with the venue's extremely collaborative in-house catering team. Because the space is neutrally decorated and not highly stylized it's a perfect spot for a bride or groom with BIG decorative ideas to make a splash with design and décor, creating a highly personalized look for their day.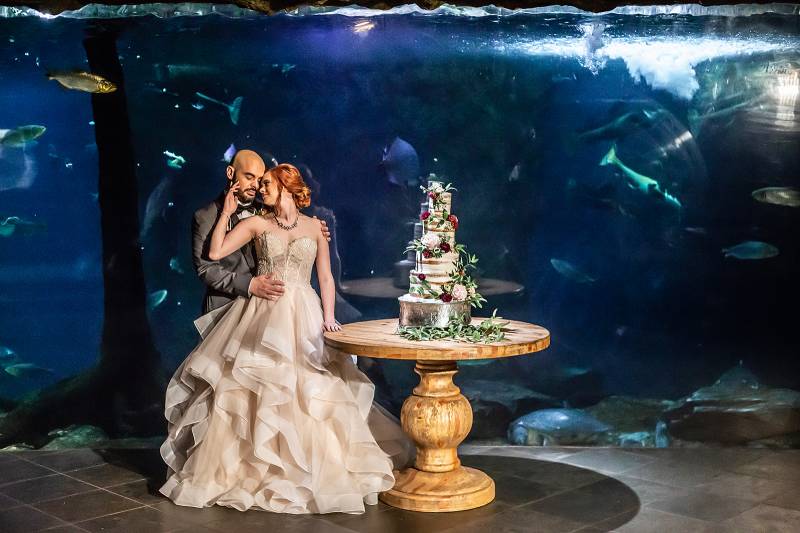 Dallas World Aquarium offers the opportunity for your guests to globe trot along with you, without ever leaving the DFW Metroplex. Couples fortunate enough to snag one of their dates each year have the opportunity to host different parts of their big day in spaces as varied as the rainforest or even underwater. Beautiful exposed brick and original hardwoods characterize the more traditional interior spaces favored for dinner and dancing. These spaces preserve the elegance couples want in a wedding venue without sacrificing the unique elements that make this space a must-see for travel lovers and eco-chic to-be-weds.