Good morning, lovelies! We have such a great feature to share with you today. Alefiya with Weddings by Alefiya sent over these amazing images of this unique Houston engagement session. I love that this couple took the concept for their engagement photographs into their own hands and made sure that the session reflected their interests and personal style. Check out the story of their love below. And Alefiya did an amazing job bringing their vision and style to life. Check out even more of her amazing work on her website.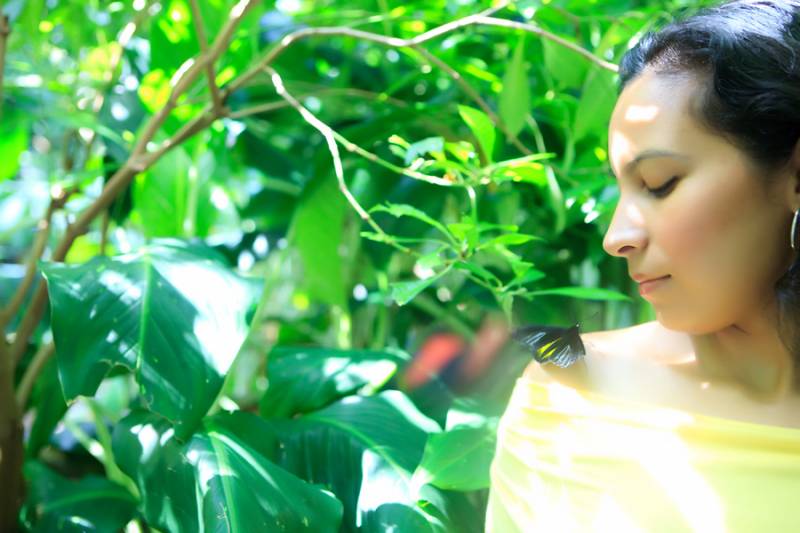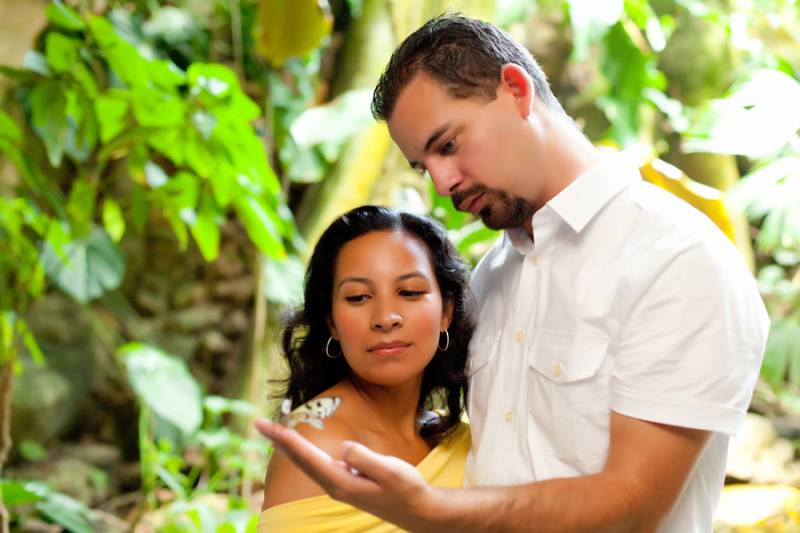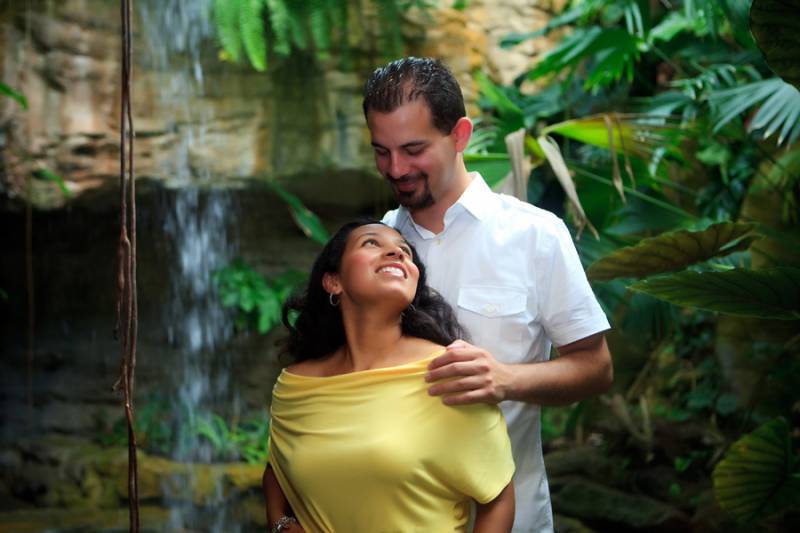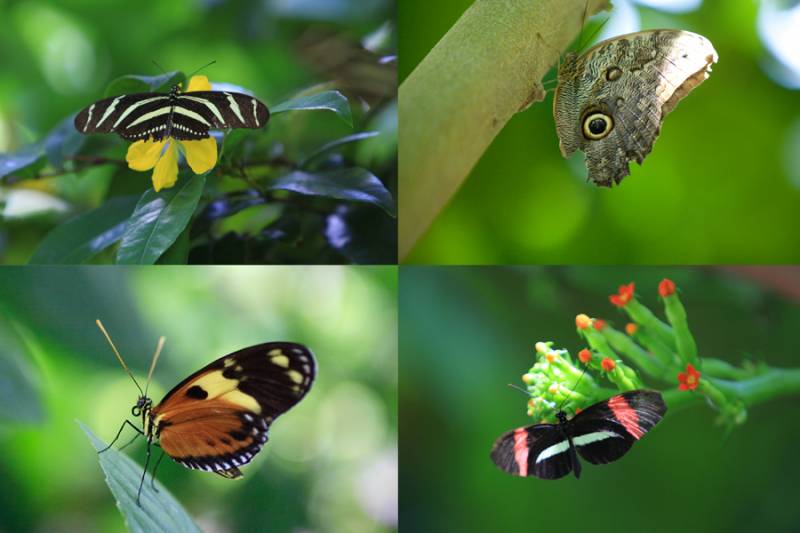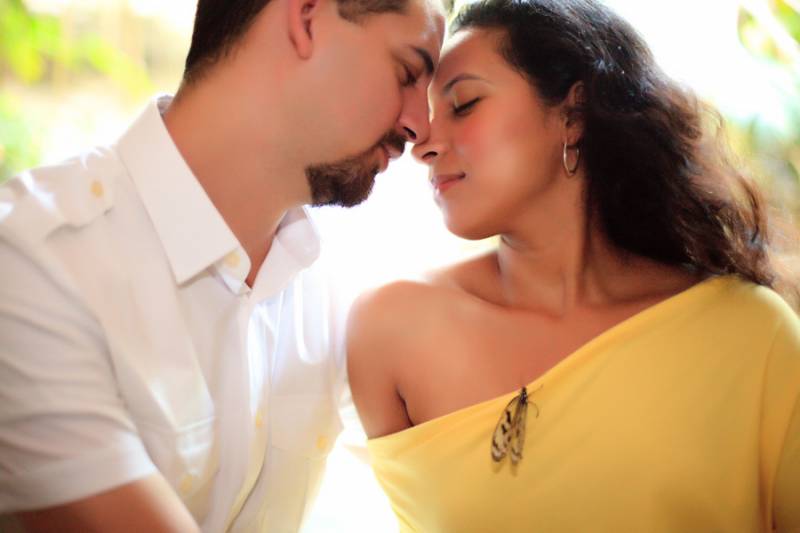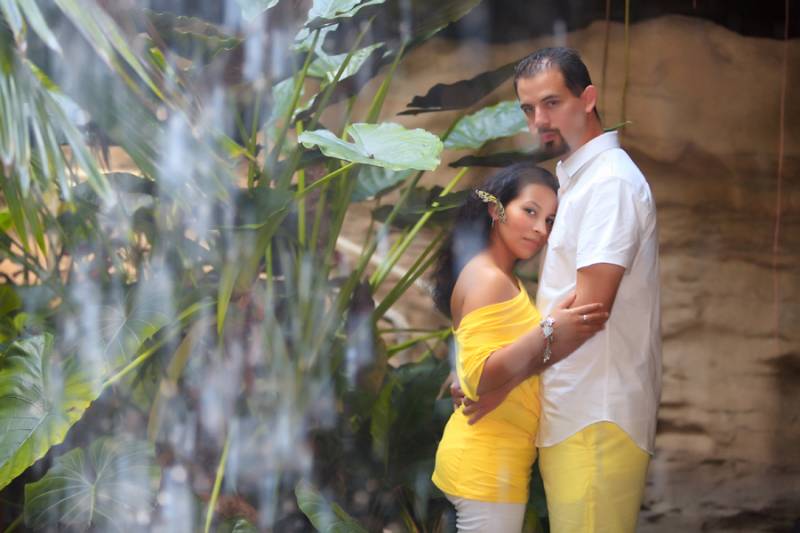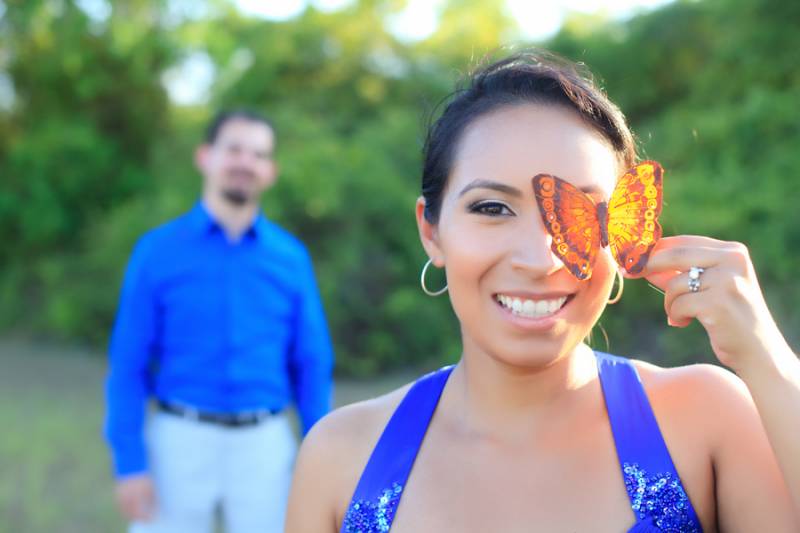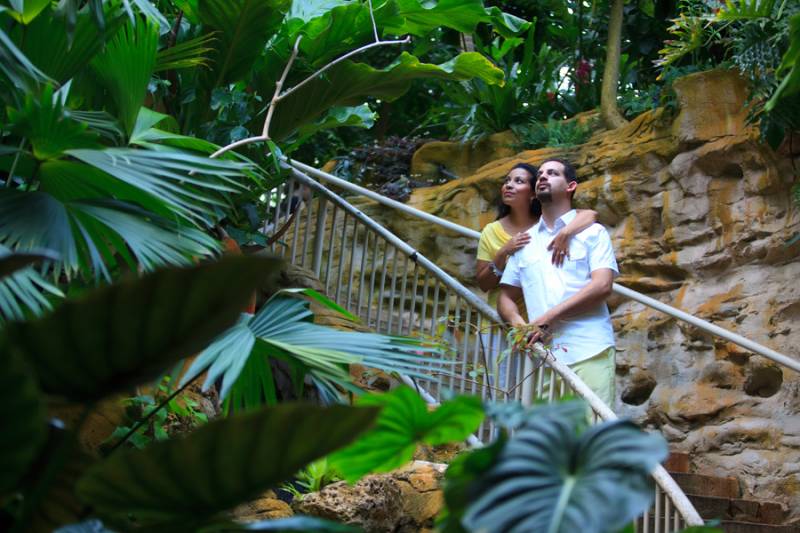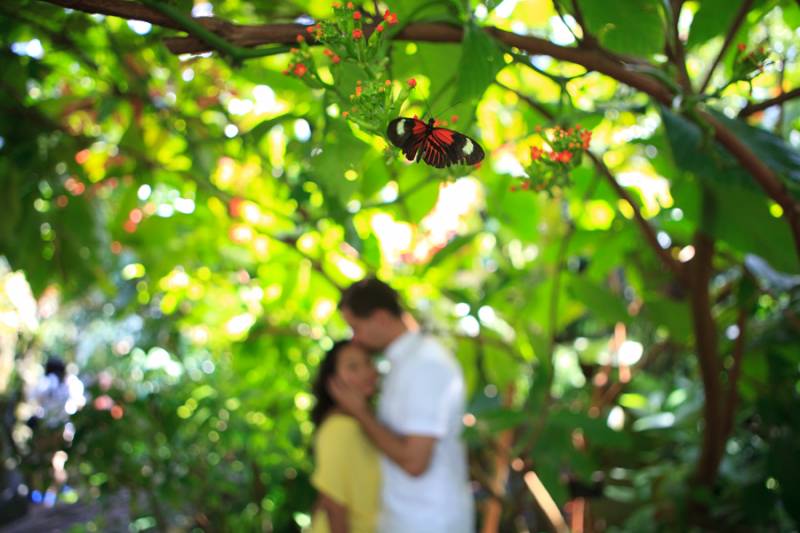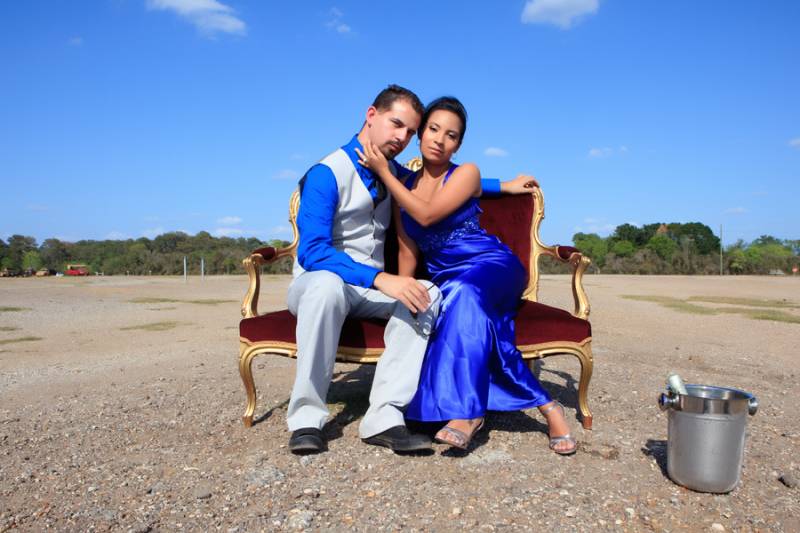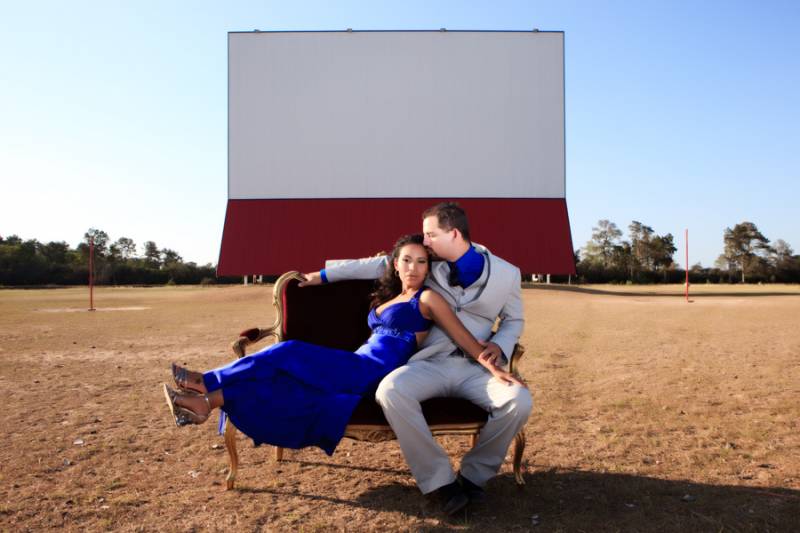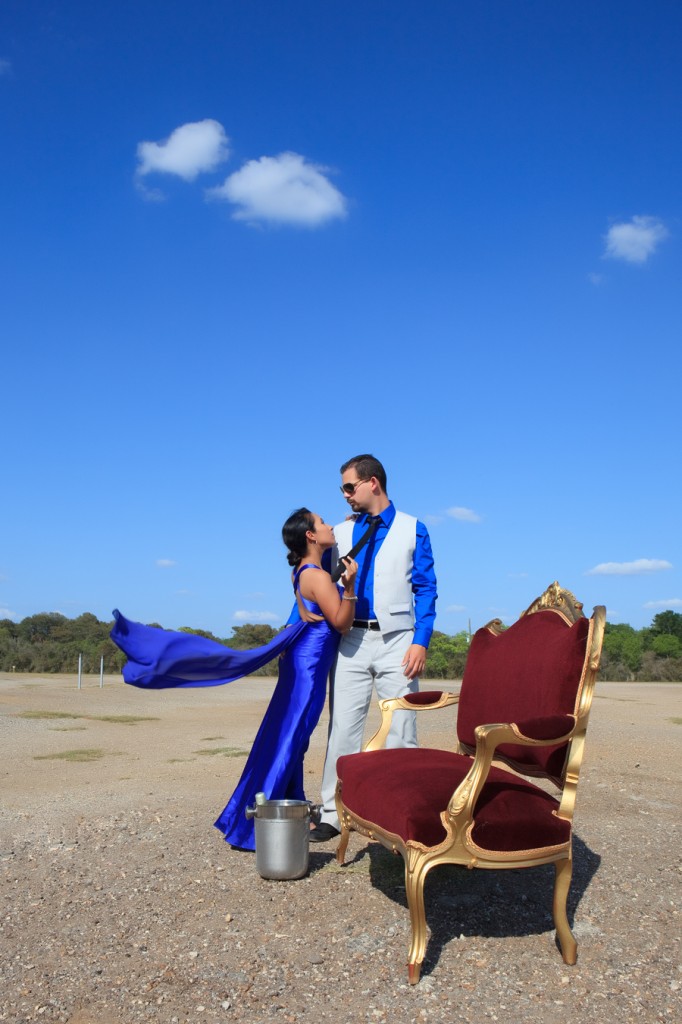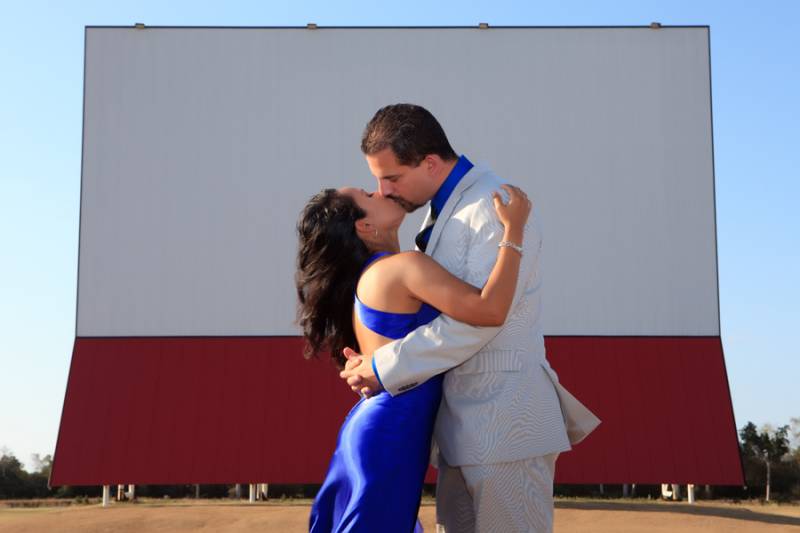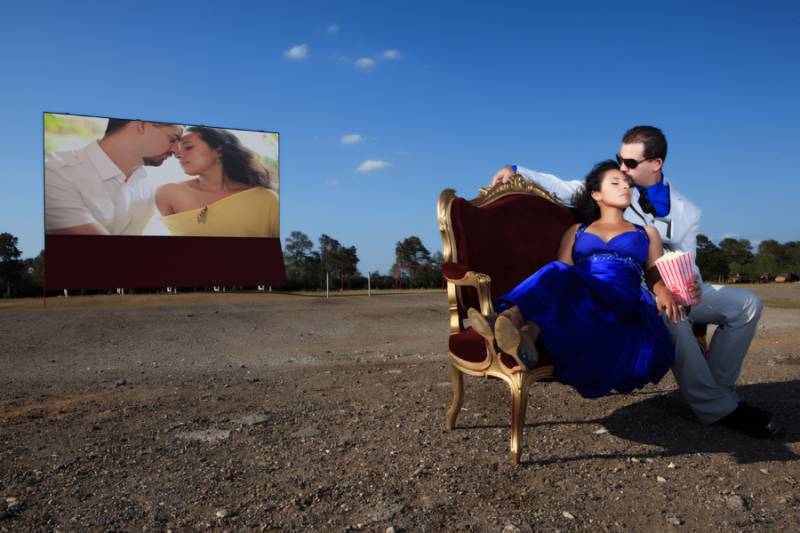 From Alefiya...If there was one thing I knew about Crystal is that she loved butterflies. Even her engagement ring had a butterfly setting holding the centre stone. So when we were deciding on location to do her engagement shoot I suggested the Cockrell Butterfly Center at the Houston Museum of Natural Science. We did our morning session there and the evening at The Showboat Drive In, where the couple had there first date. All the color choices worked perfectly and the effort they went to get props really reflected in the outcome of the pictures.
From the bride...When Carlos and I started talking and thinking about how we wanted our wedding pictures to look we began by searching through online examples. We came across plenty of images of happy couples out at different places. Looking at them I noticed a trend of alleys, train tracks, and graffiti walls. While these pictures were beautiful and artistic they didn't seem to have any depth behind them. I wanted our pictures to reflect who we are both as a couple and individually. I've always loved movies. Some of my favorites include Grease, American Graffiti, and The Outsiders. So on one of our dates Carlos blind folded me and took me out for a surprise. About 45 minutes later, when I took off the blindfold, I almost started crying. We were at a drive-in. I didn't even know there was one near Houston. To this day we still have drive-in date nights. The idea to take our wedding pictures at The Showboat Drive In didn't come to us until late in our engagement. We had to make sure that the owners and management were okay with us using their space, but once we did Alefiya was great about sharing her ideas for the shoot with us. She would send us her thoughts and a few pictures and ask our likes and dislikes. Carlos was the one who wanted to take it up a notch with our wardrobe. He is all about glitz and glamour and is always stylishly dressed. His take on it was old Hollywood glamour. So between the three of us we set out to create an image that truly told a story of us. And we could not have asked for anything better.