We don't receive many submissions from west Texas, so when this San Angelo styled shoot landed in our inboxes, I knew it would be something special. It is filled to the brim with so many pretty elements--many of which you can replicate at home! The hand-dyed tablecloth and napkins add such a unique flair to the table setting. And you guys know I love the "naked" cake trend! Carter's Sugar Shop Stemmed Designs created a masterpiece that is both elegant and rustic. Elizabeth Abshire did an amazing job with the concept and styling of this entire shoot. And Kim of Kim Torres Photography was the lucky photographer to capture every stunning detail. Check out even more DIY fun in the gallery.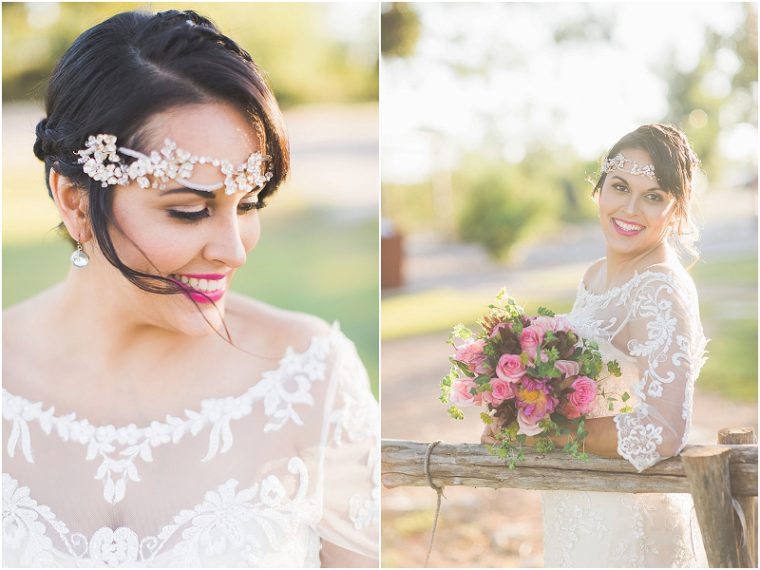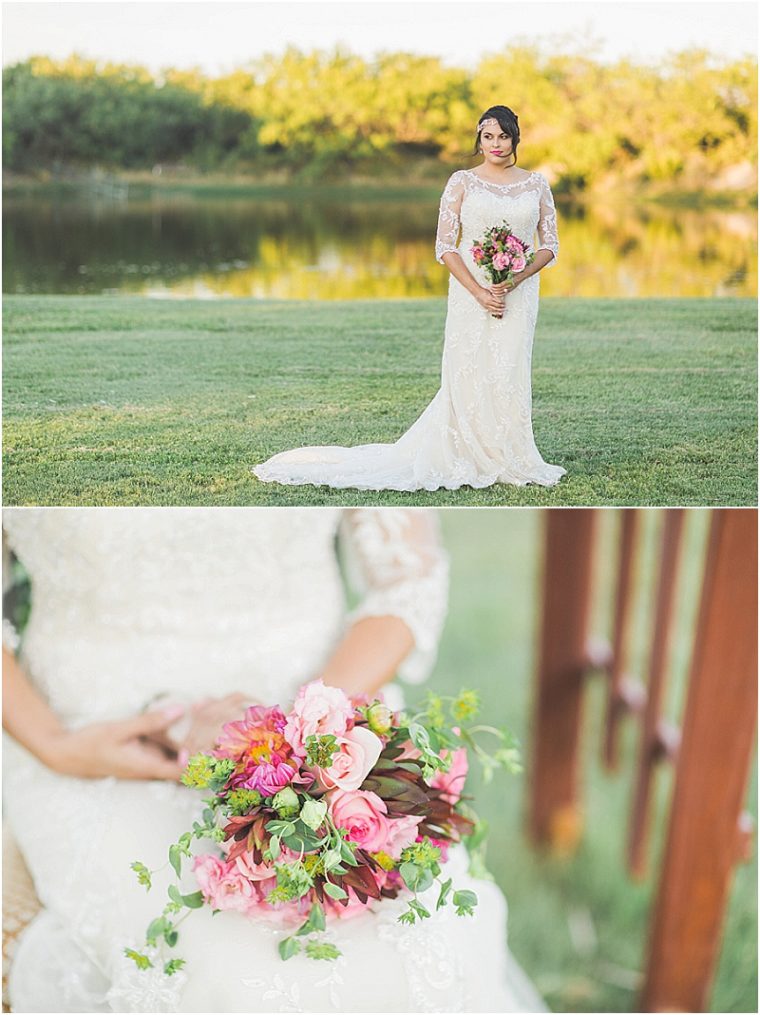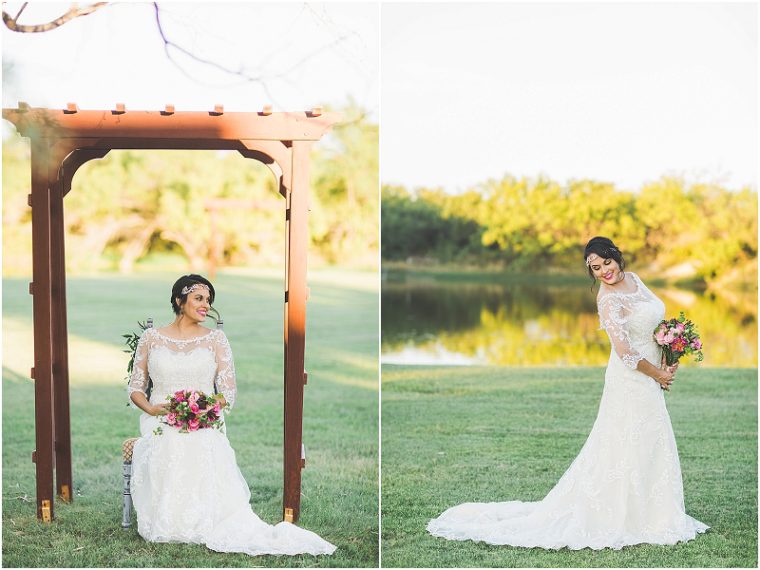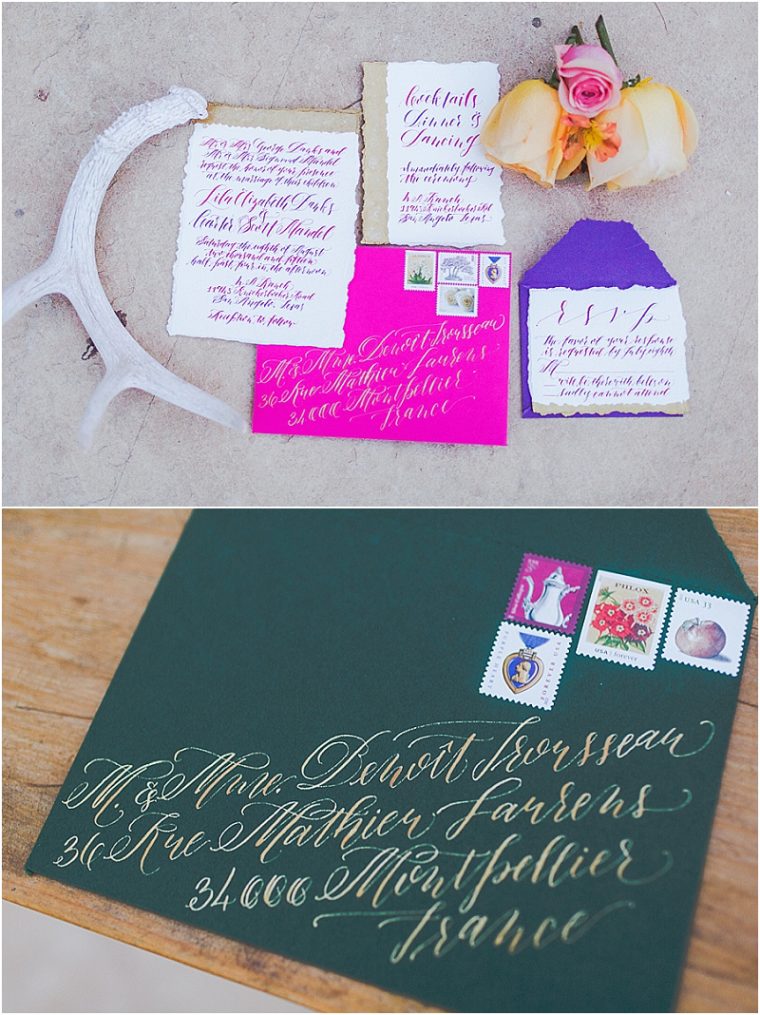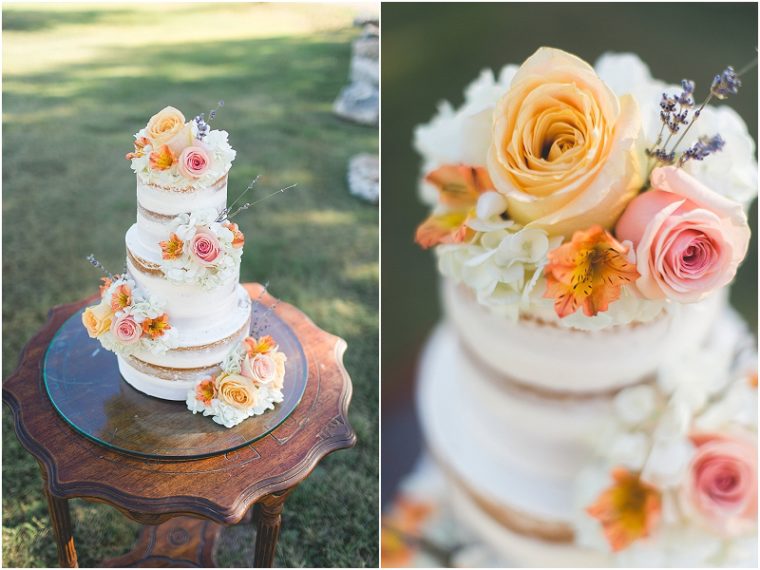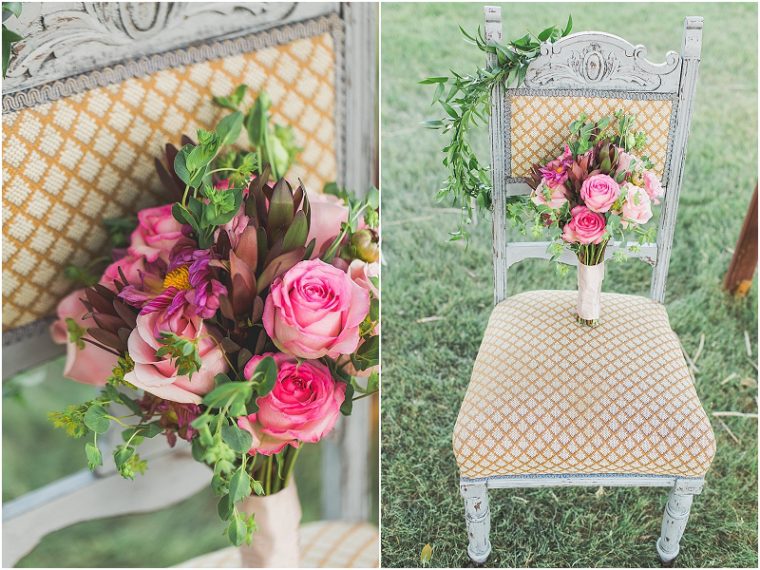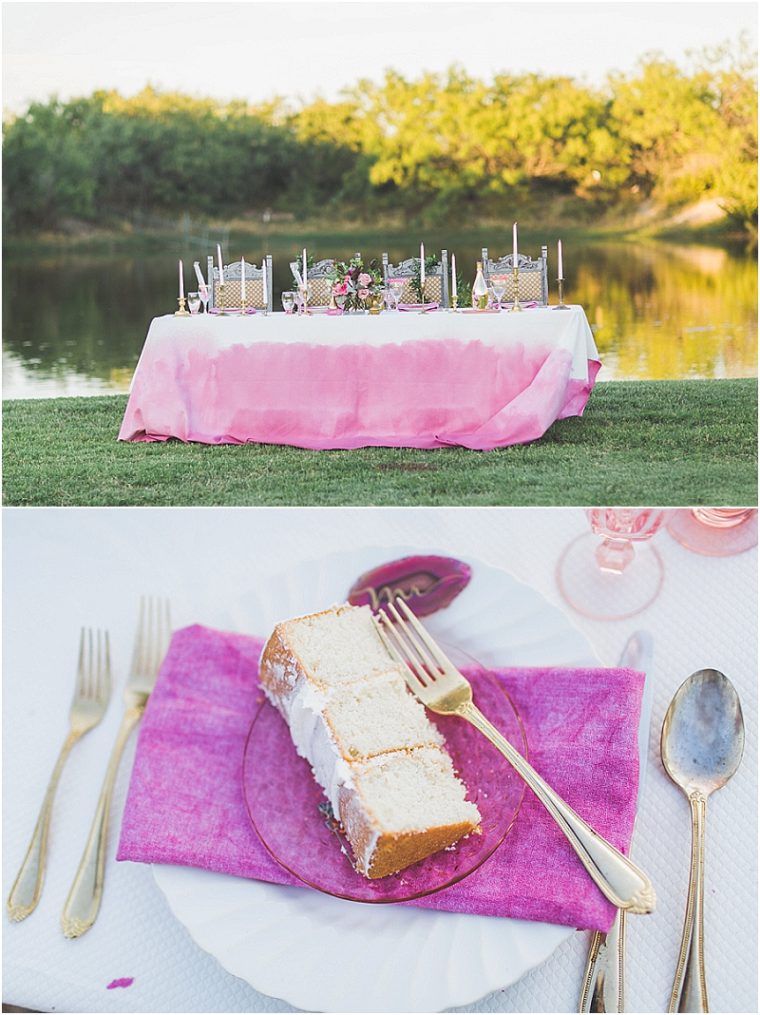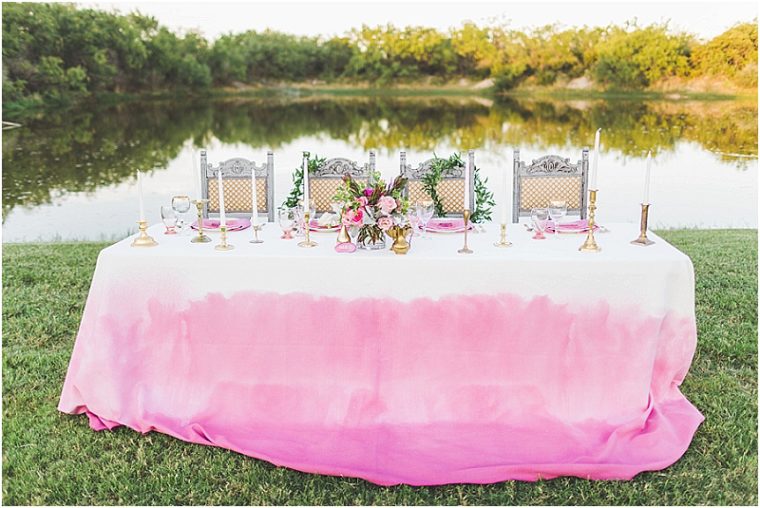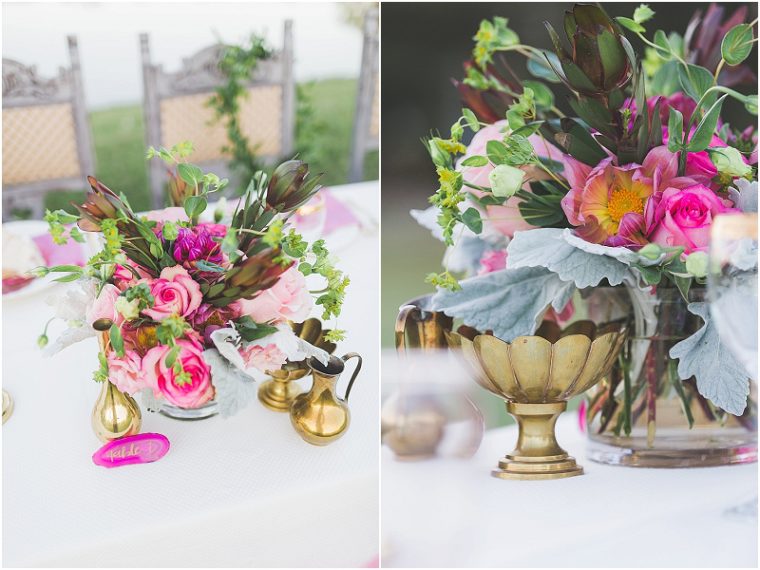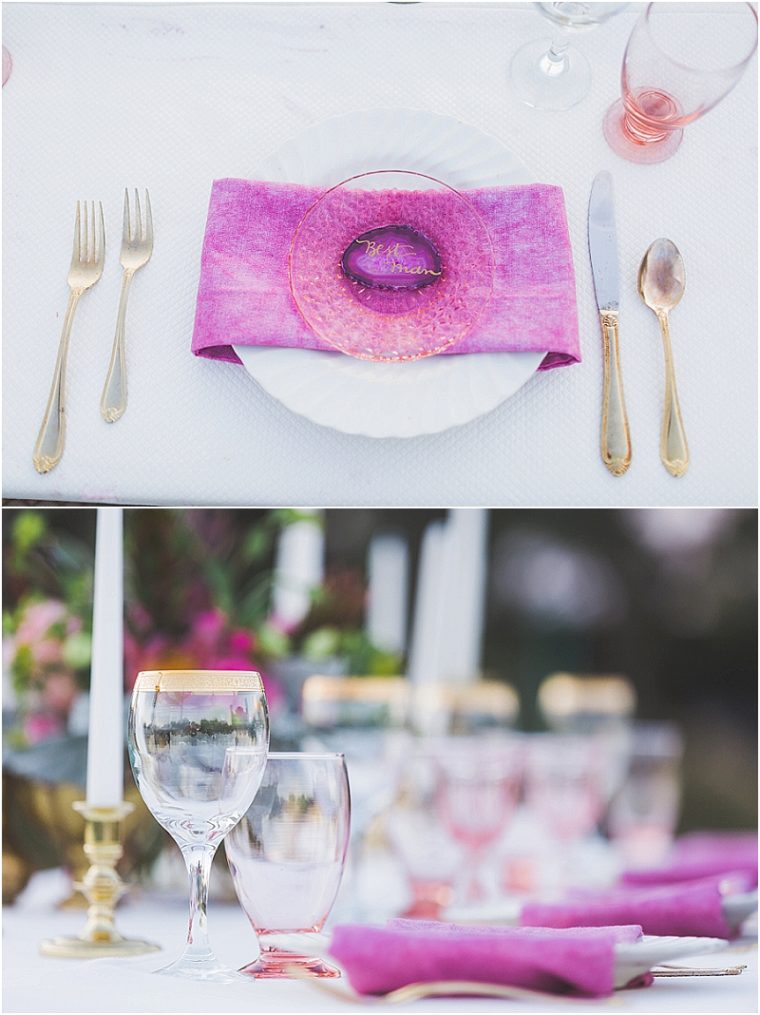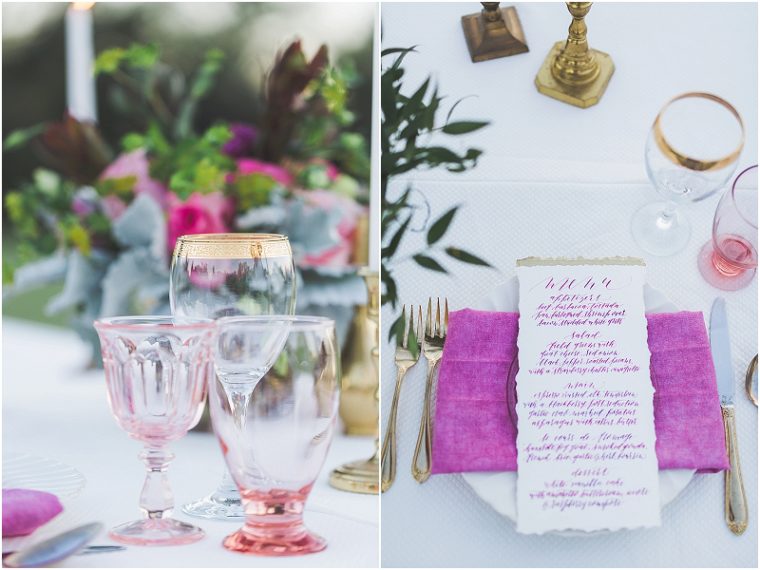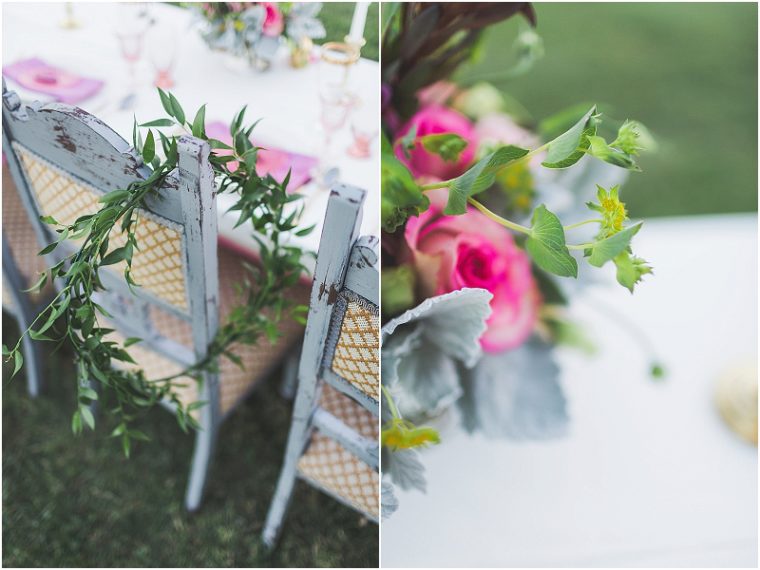 From Elizabeth Abshire Events & Design...This gorgeous bohemian shoot was located in the small west Texas town of San Angelo. While most people couldn't locate San Angelo on a map, I found tons of fabulous inspiration here. The dry climate & dessert surroundings really lack a certain flair...however, they make for an amazing blank canvas. This shoot is the very first for San Angelo and I am so incredibly proud to show it off.
We chose an exotic animal ranch located on the edge of town in hopes we would run into a zebra or two...unfortunately, we didn't. But instead, got some amazing boho inspiration with a little southern flair running through it. Tons of pink, lace, gold accents and a few antlers really brought this otherwise masculine ranch to life.
Some of my favorite elements are actually DIY projects that you can easily transition into any season or color scheme. The tablecloth & napkins were all hand-dyed. My husband, mother and I gathered some clearance fabric, stitched it together and dipped everything. (We used "Wine" Rit brand dye, a plastic tub and a curtain rod!) The ice bucket was made by two $1 pails and dried flowers left over from my birthday.
All local vendors really brought my vision to life. I am beyond excited to bring a little glamour to this small dusty town.