The story behind this rustic winter Montgomery wedding might make your eyes water! This beautiful couple beat cancer and started their life's journey on the first day of the new decade. Surrounded by all of their loved ones, they exchanged vows in the rustic, chic Olde Dobbin Station venue just north of Houston in Montgomery. The bride looked like a fashion model in her off-the-shoulder, long-sleeved wedding dress. And the groom wasn't too shabby either in his tailored blue suit. Aly Matei captured all the love expressed on the couple's big day. Hop on over to the gallery to view even more of their touching love story.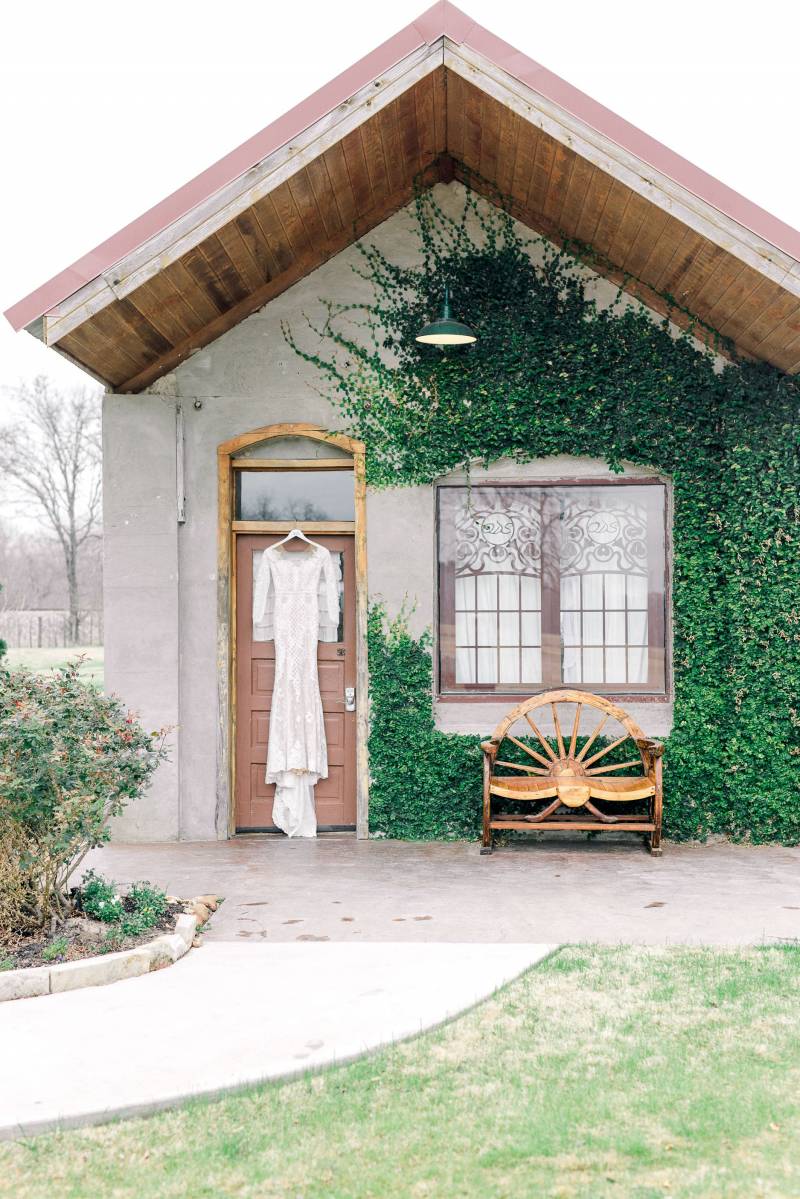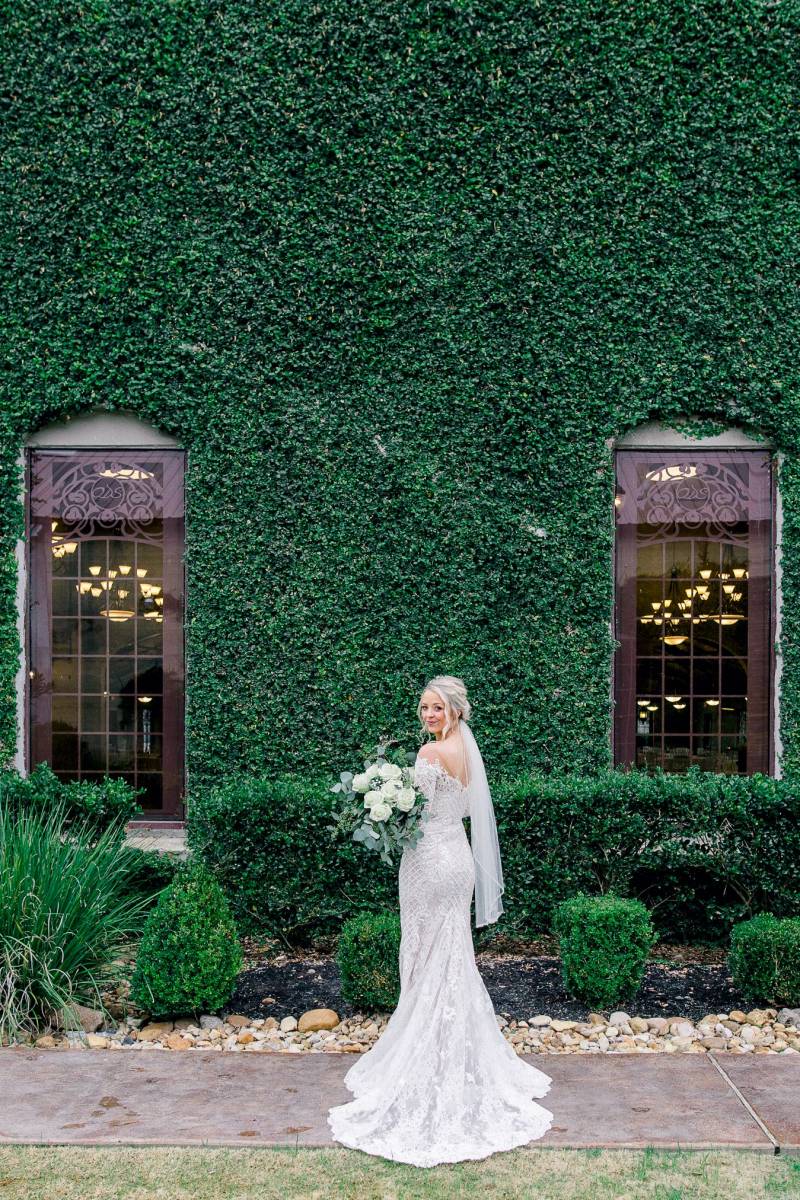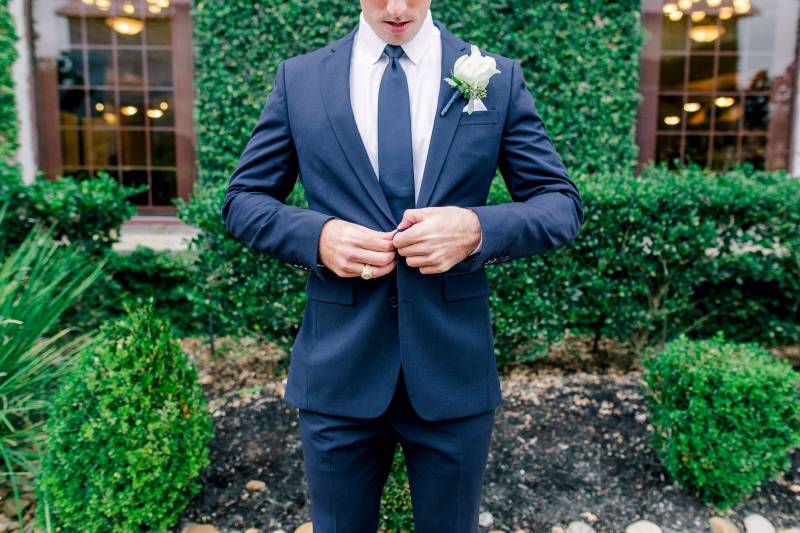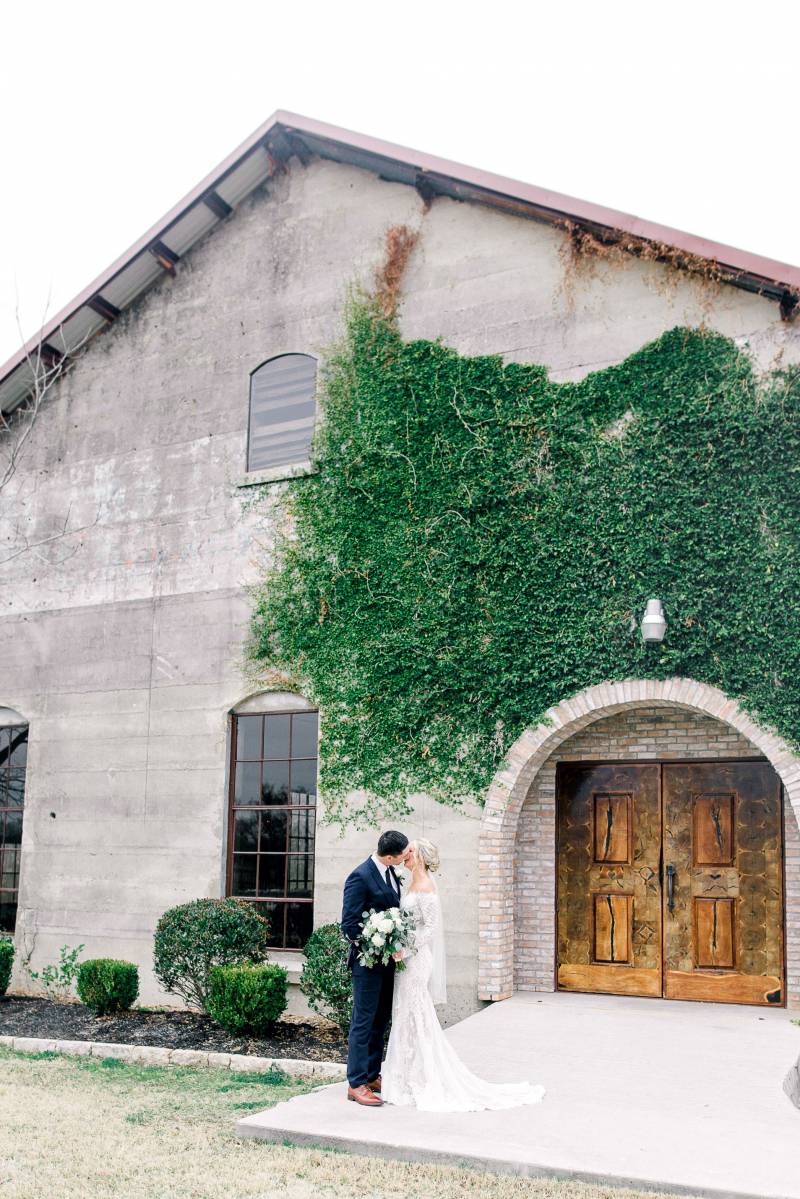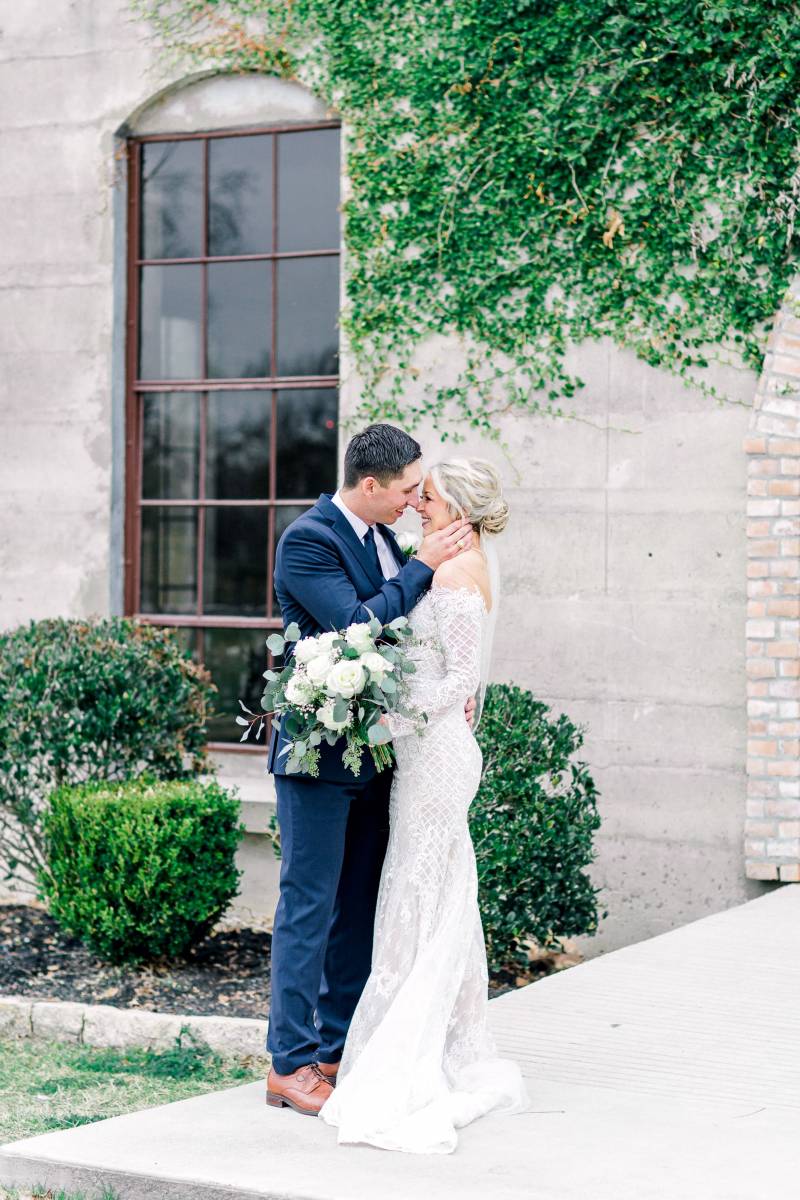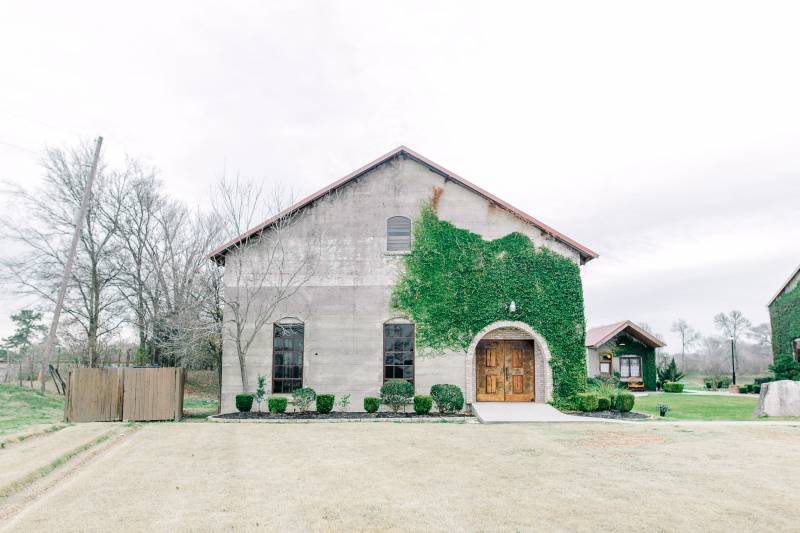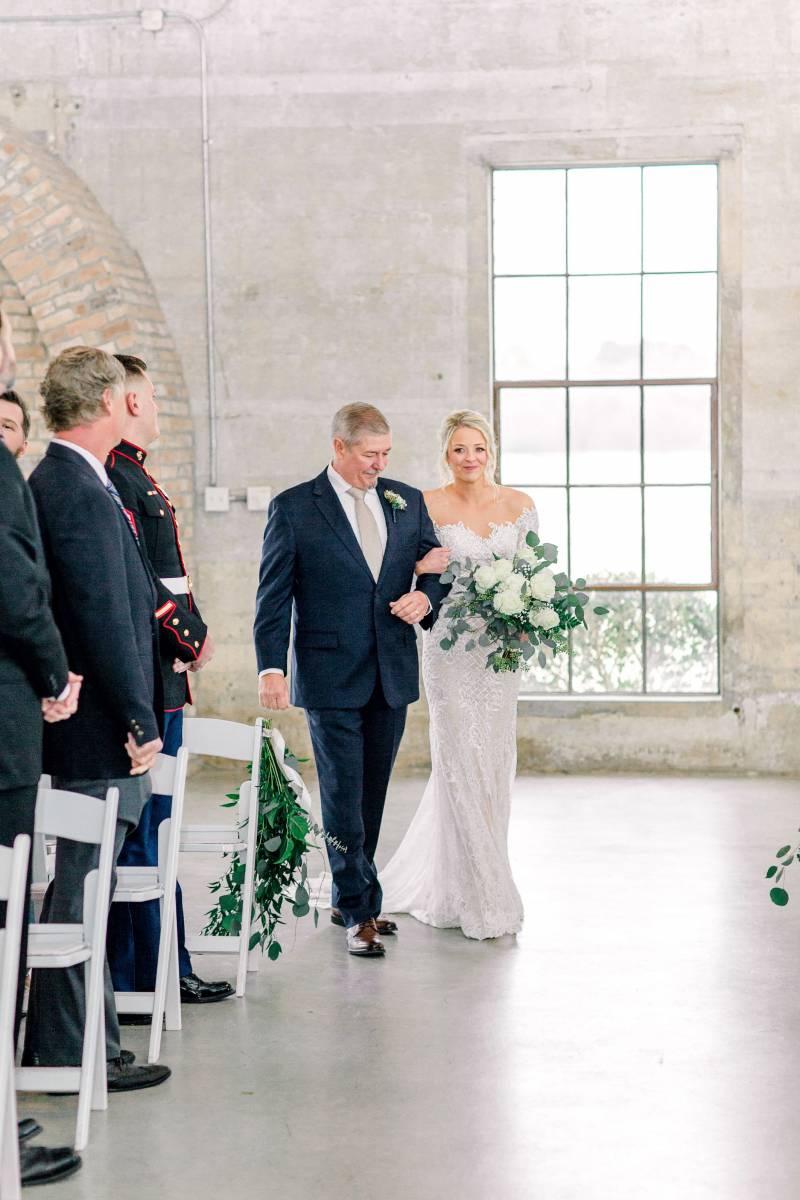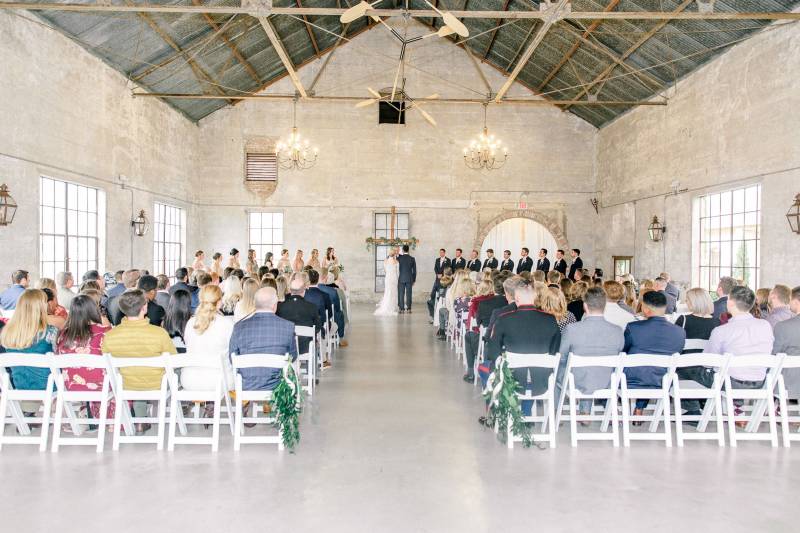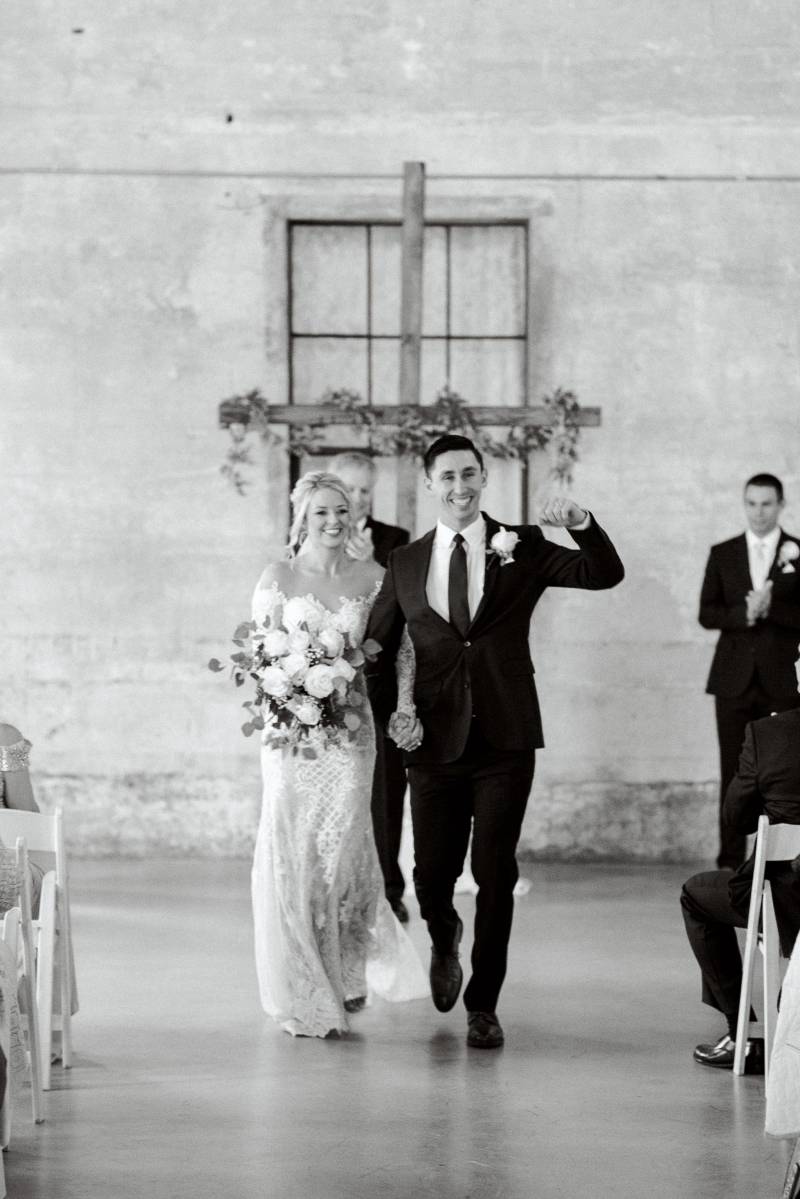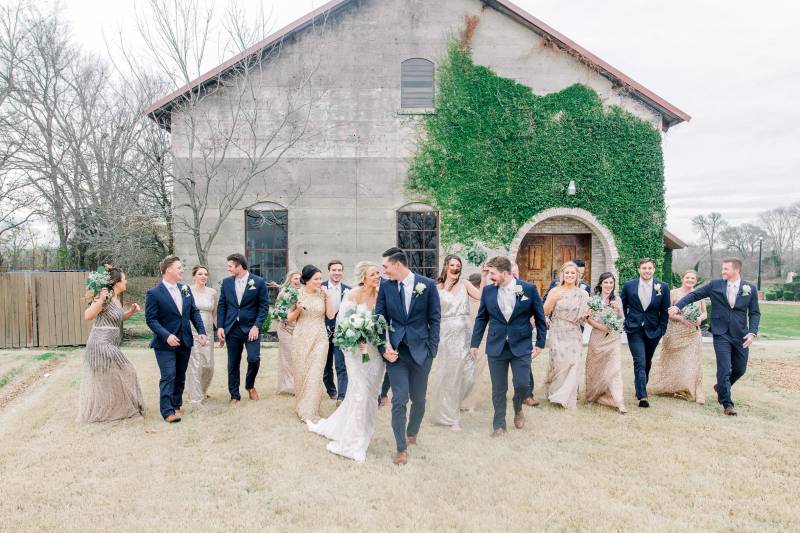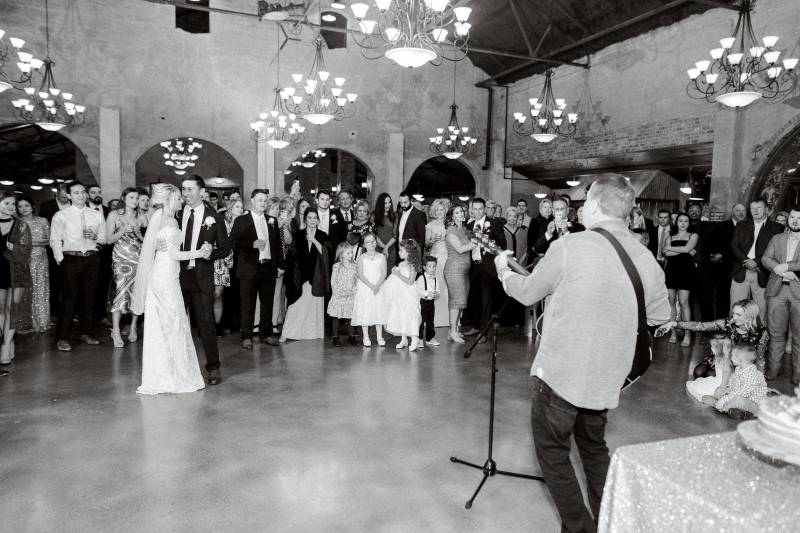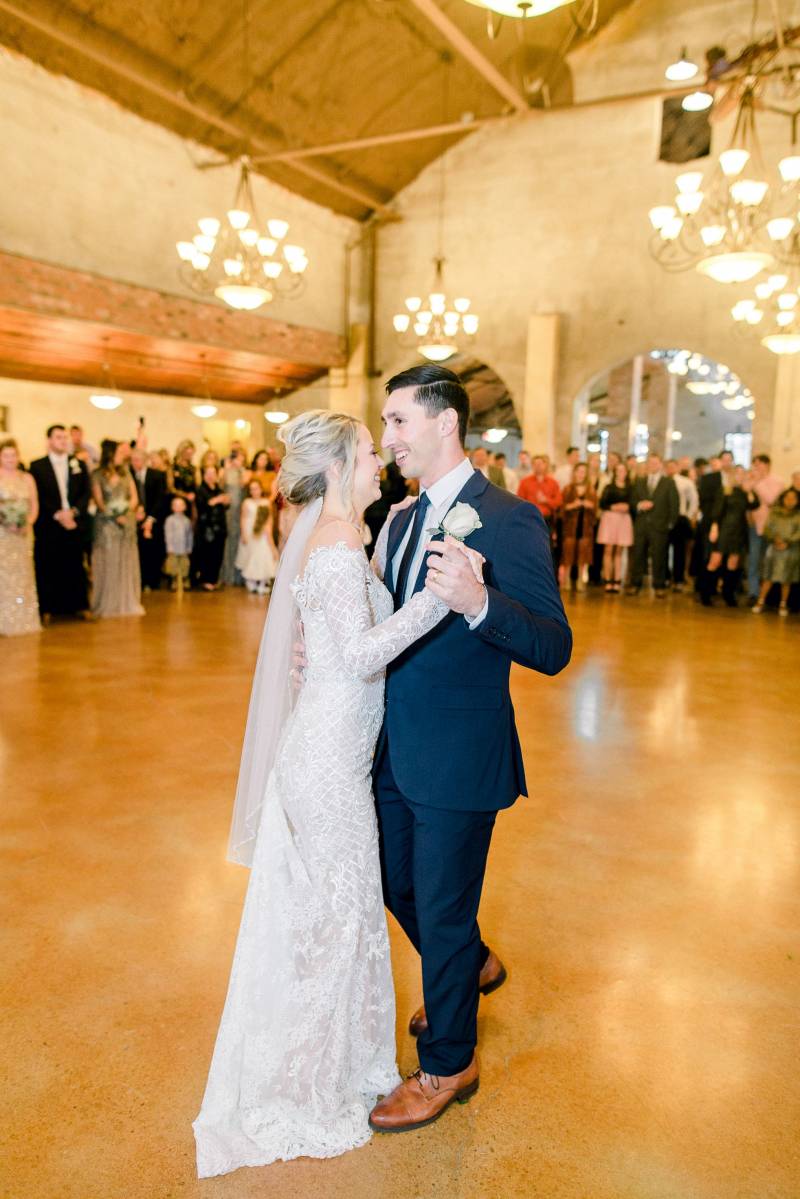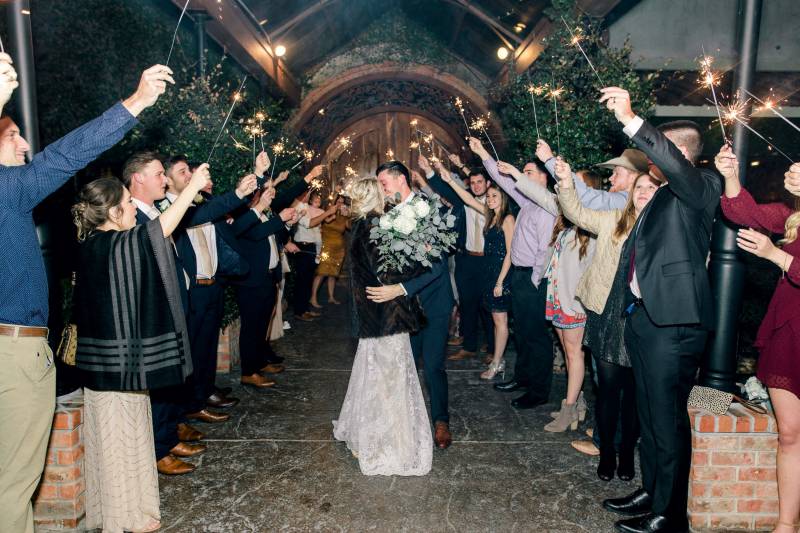 From Aly Matei Photography...Y'all, I can't adequately express just how honored, excited, and over the moon I am to share this wedding with you today. Where do I even start? How about the VERY beginning?
When I first connected with Jonathan and Ryanne, I was so touched by their story and I just knew their marriage was going to be a blessing and inspiration to many others. Jonathan is probably one of the strongest people I know, and his story of overcoming cancer as a baseball player with Texas A&M University is one I will forever share. After Jonathan found out he was diagnosed with lymphoma (what he initially thought was a hernia), he felt that the Lord was calling him to use his story, skills, experiences, and talents to inspire and educate others.
As you can probably imagine, this unexpected event must have been discouraging and sad. However, Jonathan did not let it change the way he looked at life and his career. He continued to show his dedication and faith in doing what he does best -- pushing forward and leaning on his faith in God. Jonathan was later given an opportunity to play in an Aggie uniform for his final year of eligibility and was named a winner of A&M's Lohman Inspiration Award.
To say Jonathan's story is inspiring is an understatement, and his journey is a testament to his faith and strong belief in seeing beautiful things in hardship and challenges.
As a photographer, I want my work to be a reflection of what life gives us and I want my photos to give people a sense of peace, love, and happiness. As cliche as it may sound, every moment counts; we should all look at life as a gift and remind others to do the same.
If I had to sum up Jonathan and Ryanne's wedding and marriage in one word, it would be "BECOMING". Not only did they become ONE unit as husband and wife, but they're also becoming better individuals as they support and cherish each other. I loved it during the ceremony when both of their parents prayed for them in front of the congregation. It was a surreal moment that brought so much unspeakable joy and gratitude to everyone in the room, including myself.
This wedding focused on the little things. Each and every detail was carefully chosen, from the beautiful, unique venue (Olde Dobbin Station) to the florals. Everything meant something special to this sweet couple! Did I mention they got married on the first day of a new decade? Seriously, how special is that?!
There were so many fun details and surprises throughout the wedding day.
First of all, Jonathan's best man surprised the couple by arranging a special appearance from Cory Morrow (Jonathan's favorite artist, a Texan country singer) during the reception! Talk about best man's duty -- this just reached a whole new level! Cory Morrow even asked for a signed ball from Jonathan at the end of his performance. It's definitely one of the stories they get to tell years after years.
Ryanne's grandmother surprised Ryanne with her own fur wedding jacket, which she wore for the portraits and the send-off.
The rest of the evening consisted of dancing, laughing, and happy tears! The reception was unlike any other. Its warmth and atmosphere made everyone feel like they were part of one big family.
Well, friends, I hope you enjoyed reading this wedding post. This was my FIRST wedding of 2020 and I couldn't think of a more perfect couple to begin the year with than these two. Jonathan and Ryanne, I am SO HAPPY for you both! Your day was a dream and it was such a privilege to be the one there to capture it. Thank you for allowing me to be there! I can't wait to see what 2020 has in store for you!