This Rothko Chapel Houston wedding had me at the first picture! Every image is absolutely stunning! Christine Gosch really outdid herself with this one. She so beautifully captured the sweet, intimate feel of this wedding. The bride and groom executed every detail of this wedding to perfection. From the bride's stunning lace wedding dress with lattice work that mimics the art surrounding the wedding to the breathtaking floral bouquet, every element falls together so effortlessly. Check out the gallery for even more heartstopping images.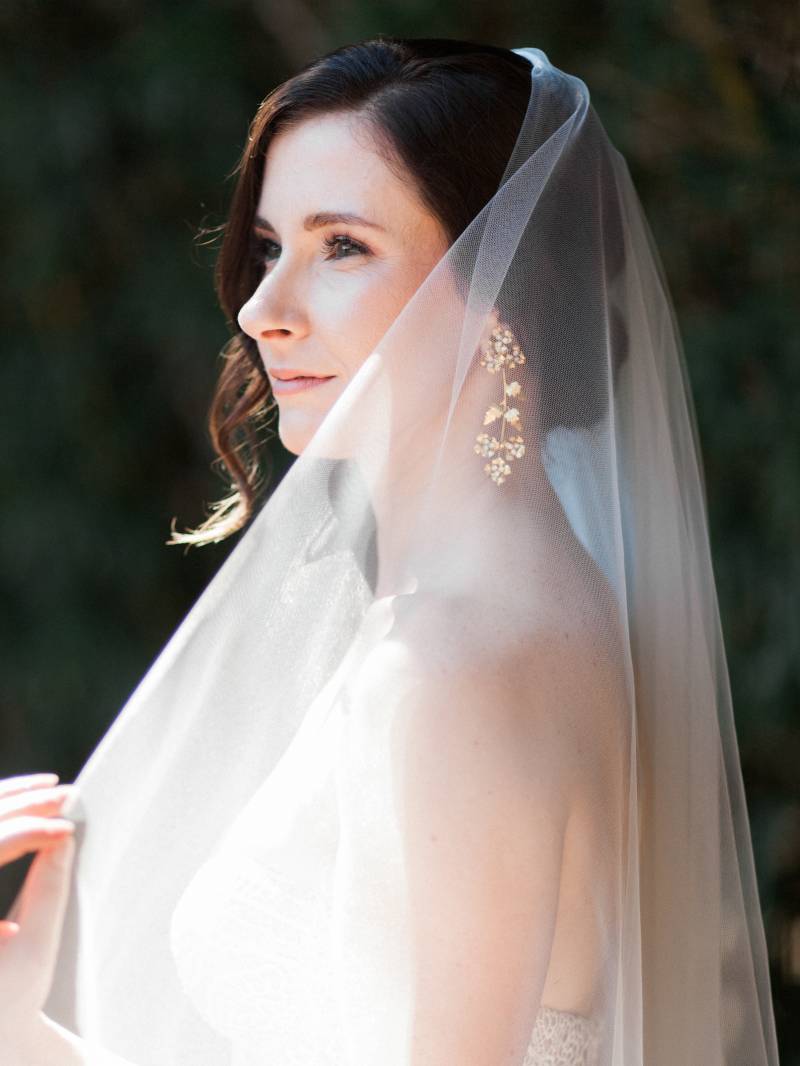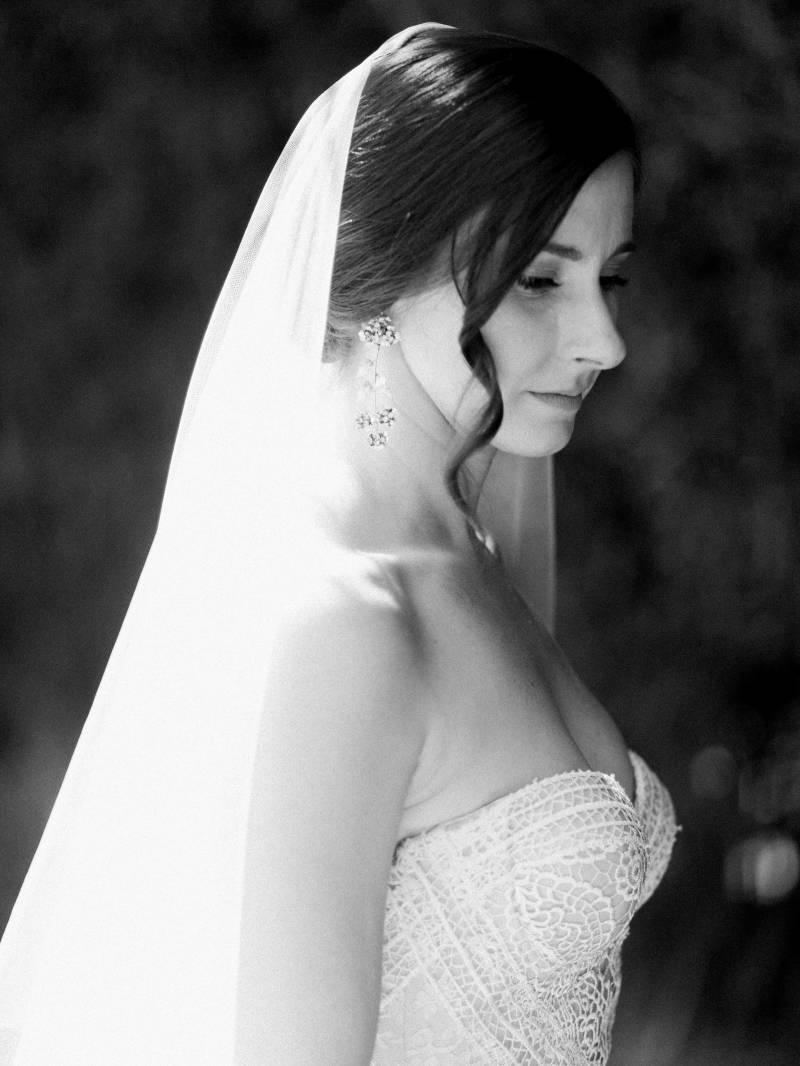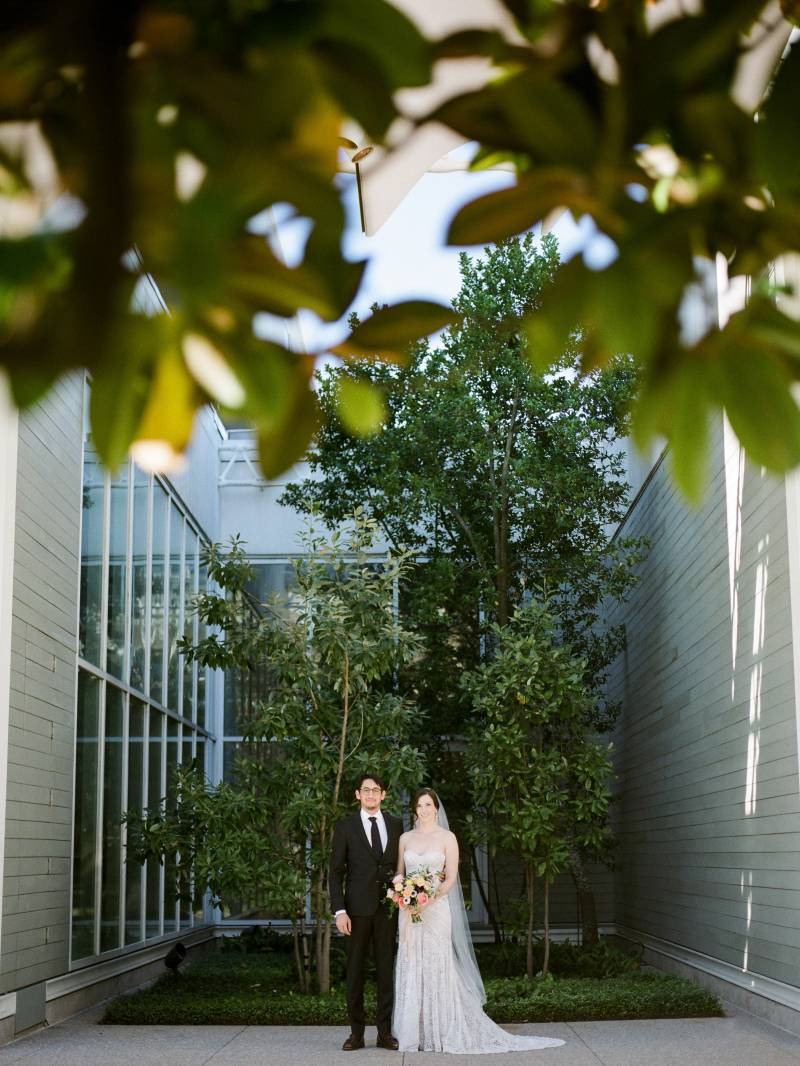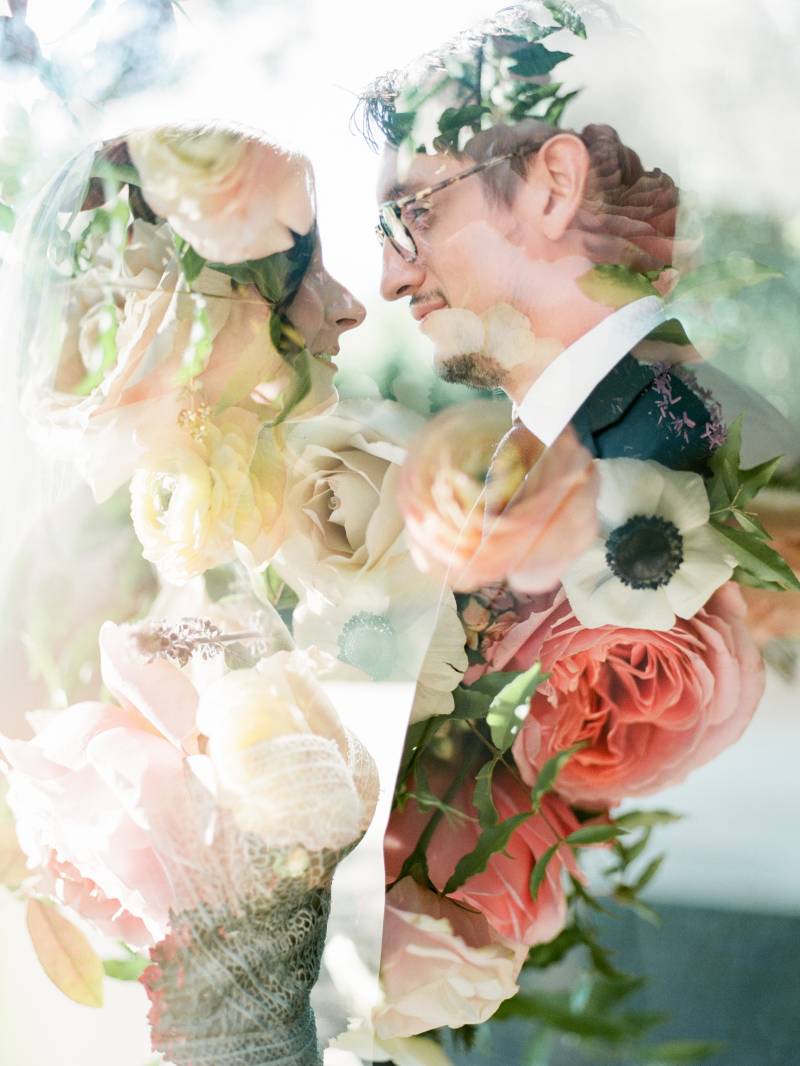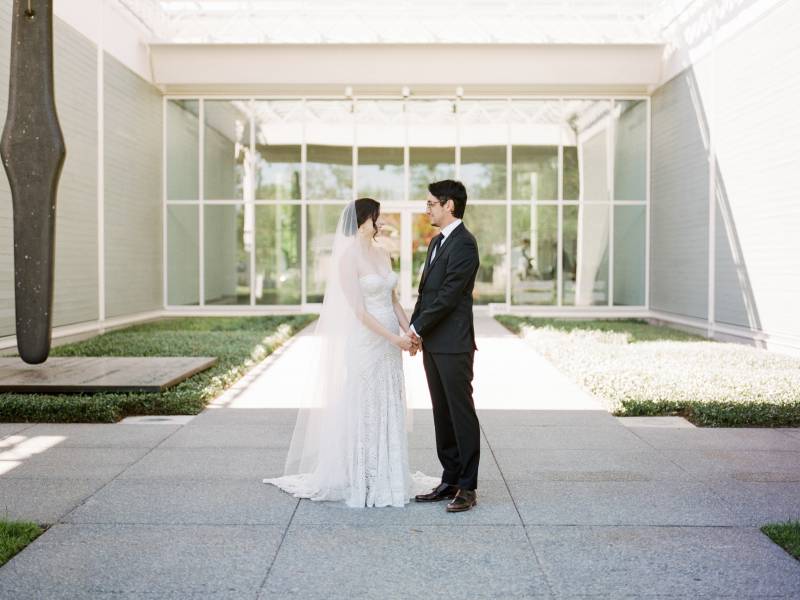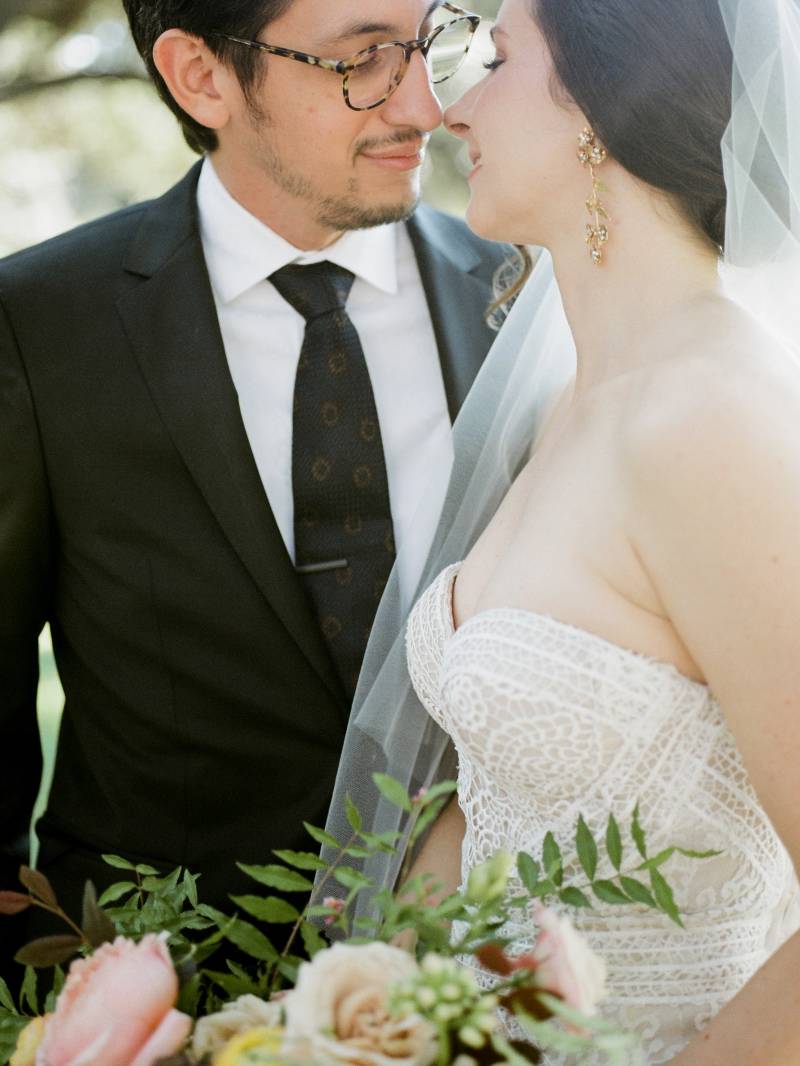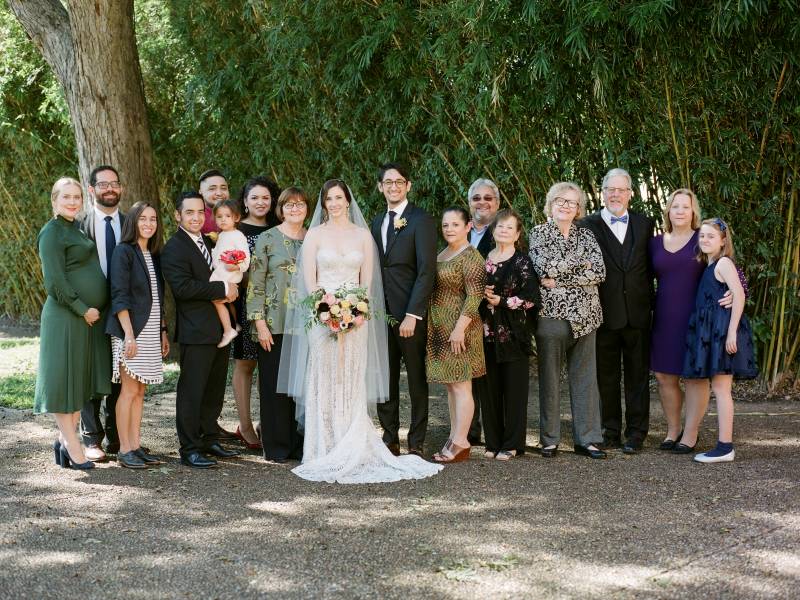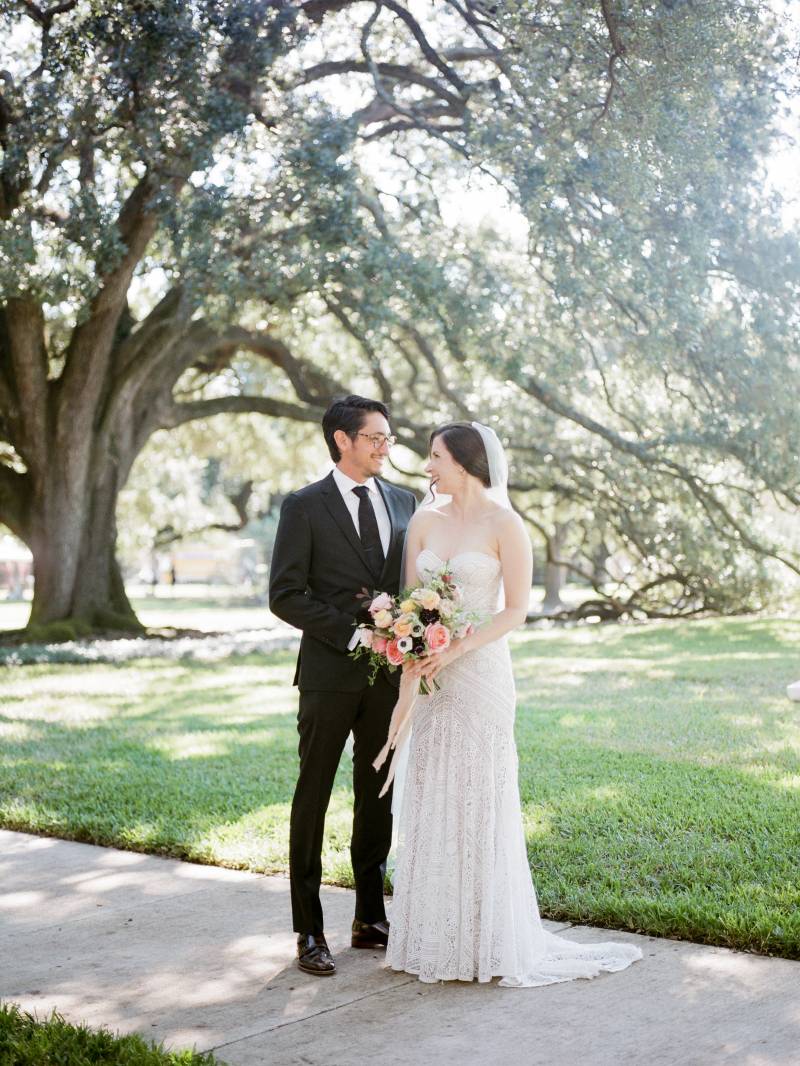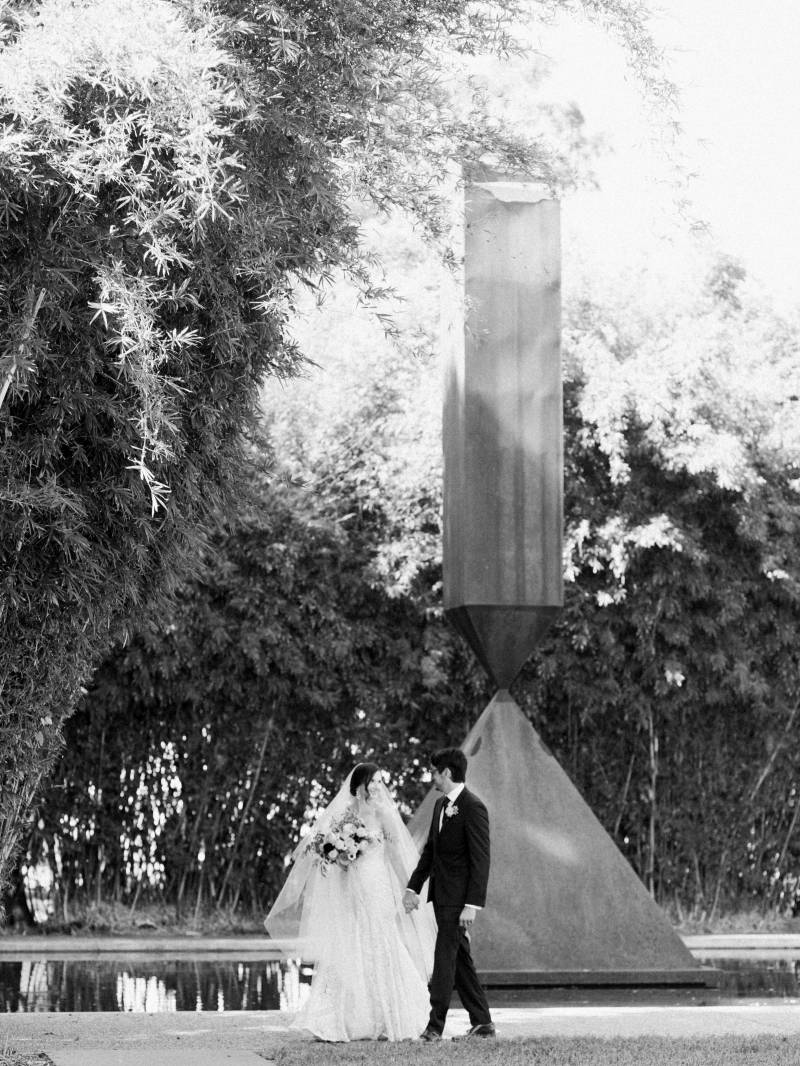 From Christine Gosch...These guys had the best of both worlds. Marquez and Ashley had an intimate destination wedding in Mexico City earlier in the year. Some of their nearest and dearest weren't able to travel in order to attend, so they knew that when they got back to Houston, they would want to have another intimate wedding ceremony at Houston private wedding venue Rothko Chapel, so the folks that couldn't make it to their Mexico wedding could attend. I think this is such a wonderful idea for anyone wanting to either elope or have destination weddings. In order to include friends who can't attend, just throw a second party!
When I first met up with Ashley, she told me what she and Marquez enjoyed about Rothko Chapel and the surrounding area. Marquez is an architect and enjoys The Menil Collection immediately next door to Rothko Chapel. It's a stunning, beautifully designed, eye-catching building in Houston's Museum District and they wanted to be sure that we photographed there. They also wanted to be sure to get some photographs with the Broken Obelisk in front of Rothko Chapel which was designed by Barnett Newman. It's a really unique and well known steel sculpture which contributes to Houston's art scene in this beautiful part of town.
On the day of the wedding celebration, I was so happy to see that Ashley was wearing a unique, beautiful, and understated wedding gown by Rue De Seine from one of my favorite local bridal boutiques, Lovely Bride. The unique lace resembles papel picado, which was perfect for their Mexico City wedding. She also had an amazing bouquet from one of my favorite Houston florists, Blush & Vine. Not only did I get to photograph some dream clients who were laid back, intentional, and fun to hang out and talk with, but I got to work with some of my favorite Houston wedding vendors. All good things. And then *bonus,* I got to see them a week afterwards while photographing another wedding. Fun times!