This romantic manor Houston wedding will leave you breathless! It's all in the details for me--from the bride's personalized leather jacket to the clear, acrylic wedding signs. Every single element of this glorious affair was executed to perfection. The couple and the amazing team over at Chancey Charm Weddings left no detail to chance. And you can tell through the amazing photographs that everything came together as planned. Even a little rain could not dampen this couple's joy on their big day. Hop on over to the gallery and check out even more amazing images captured by The McRae's Photography.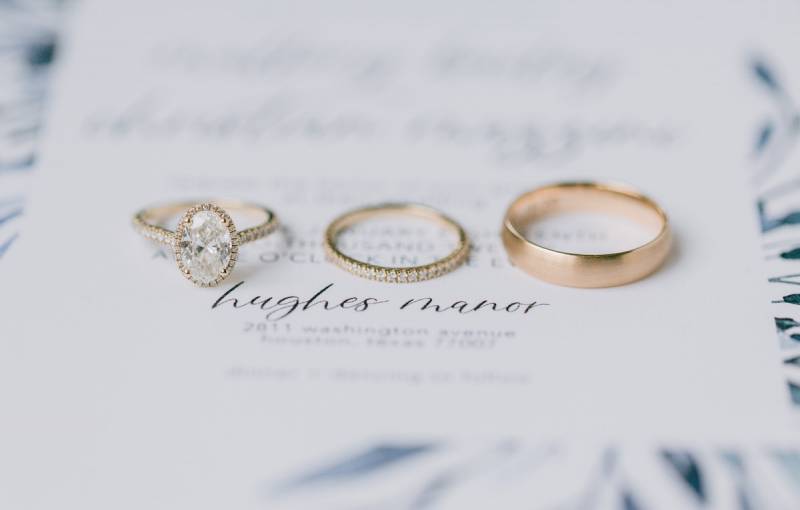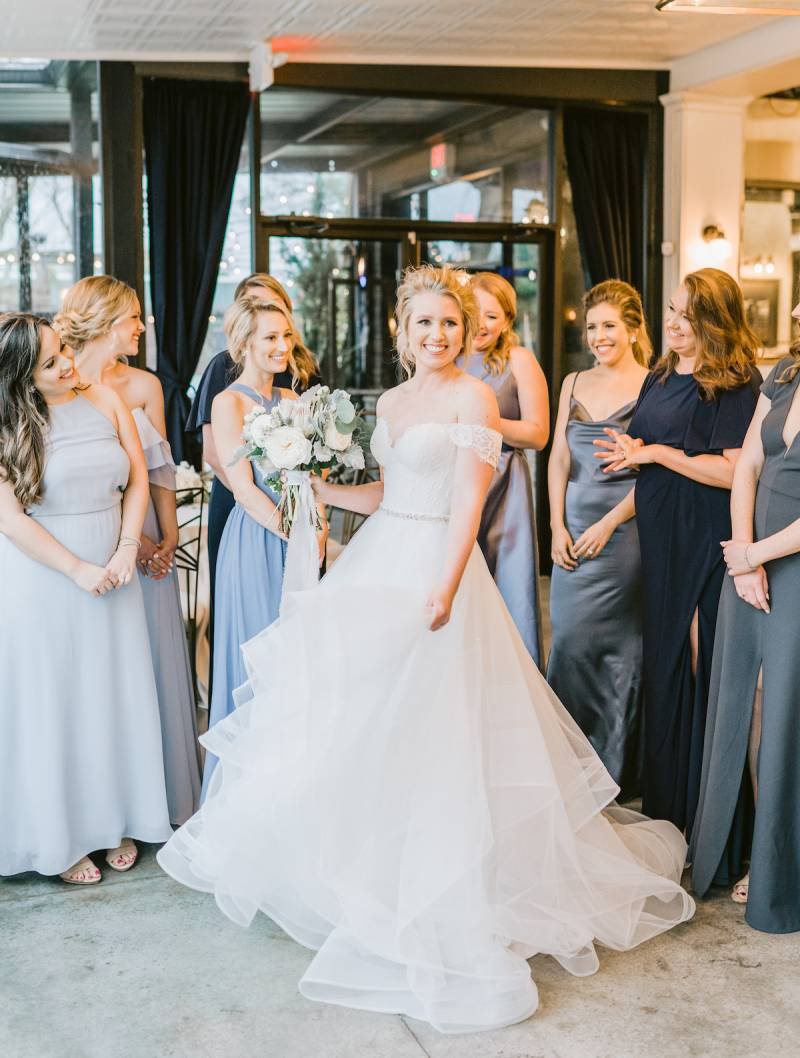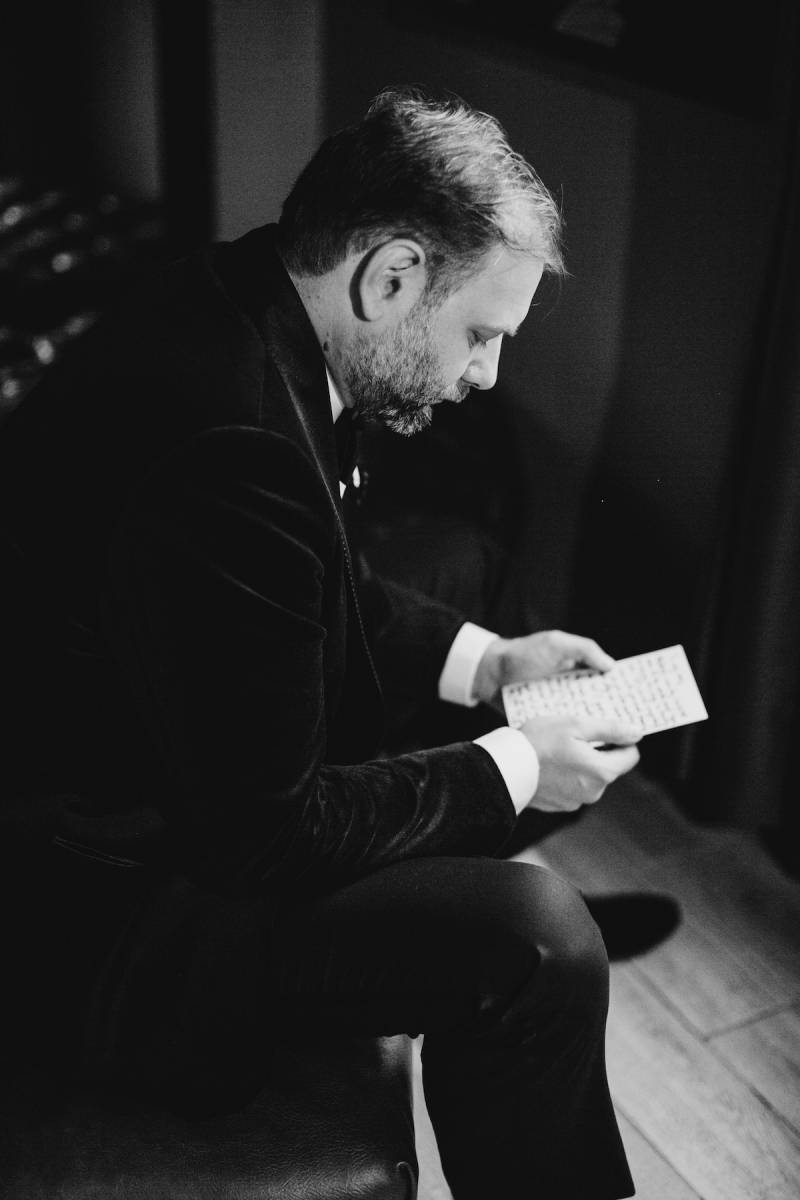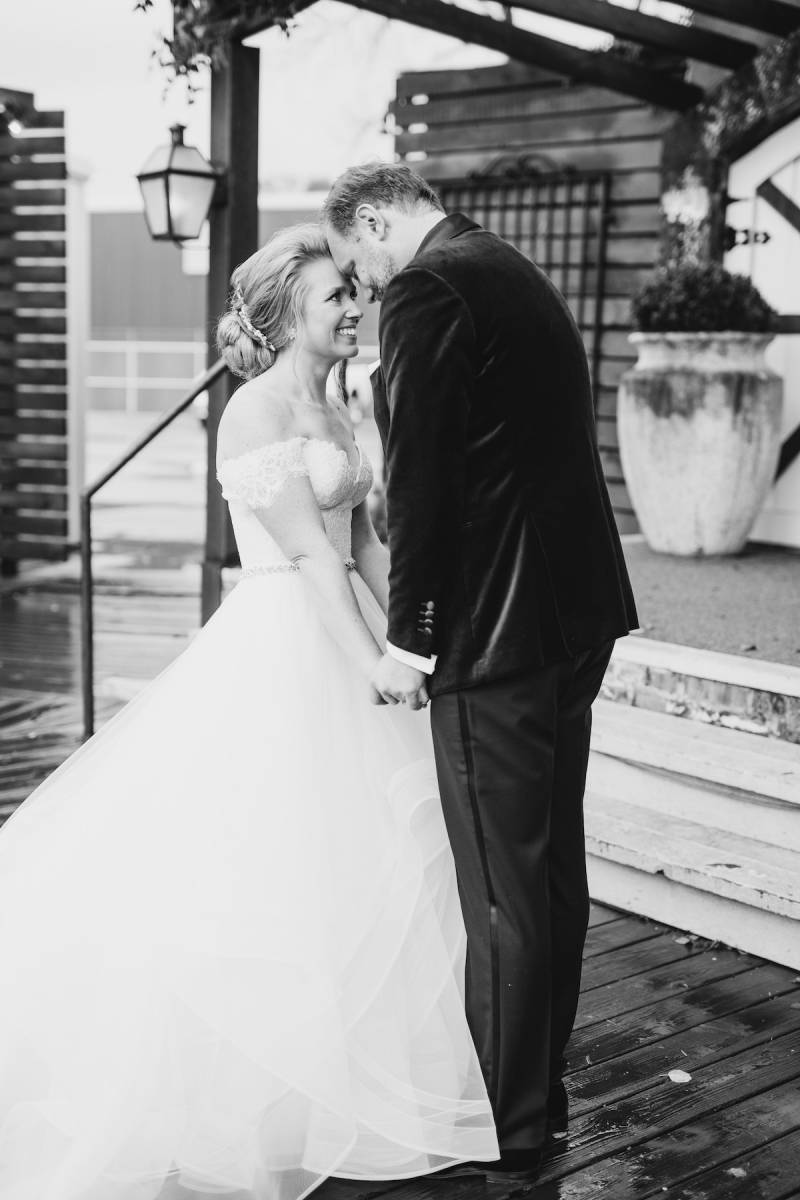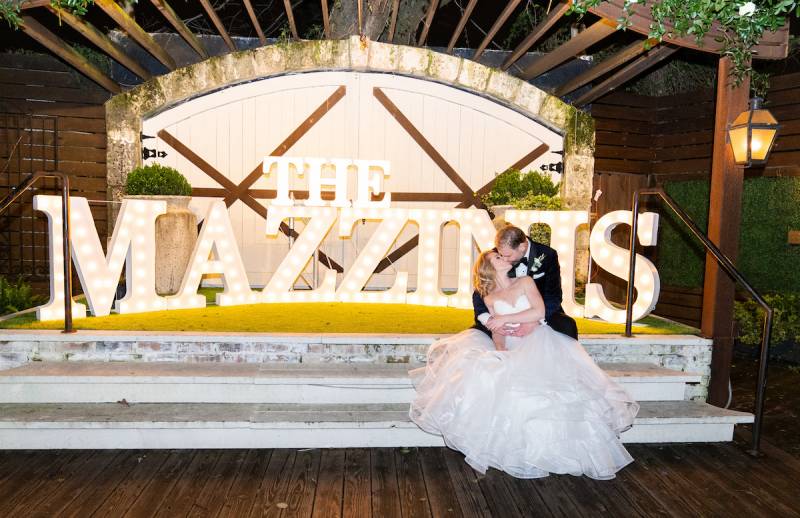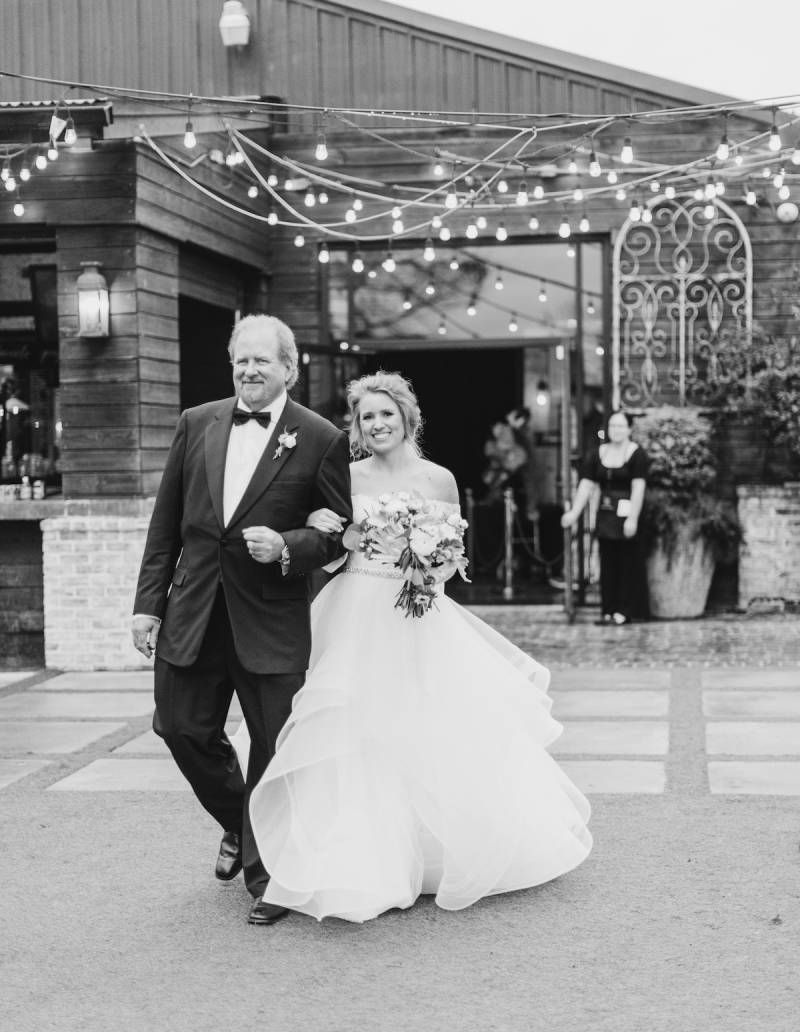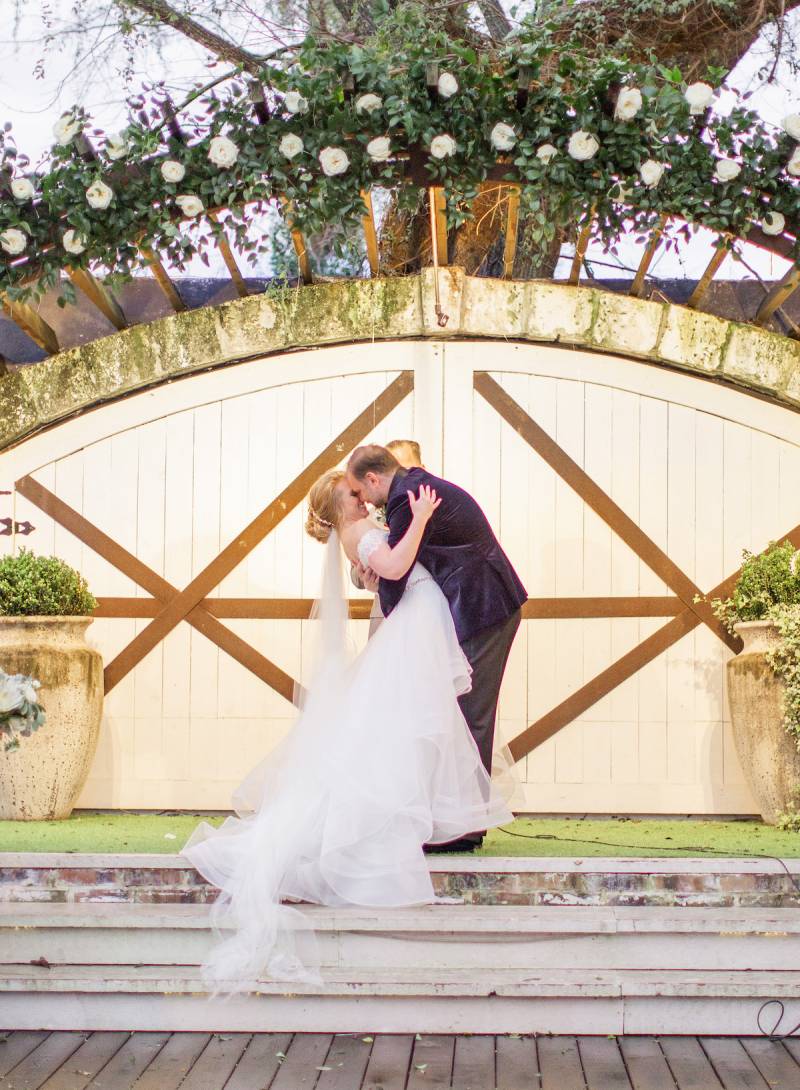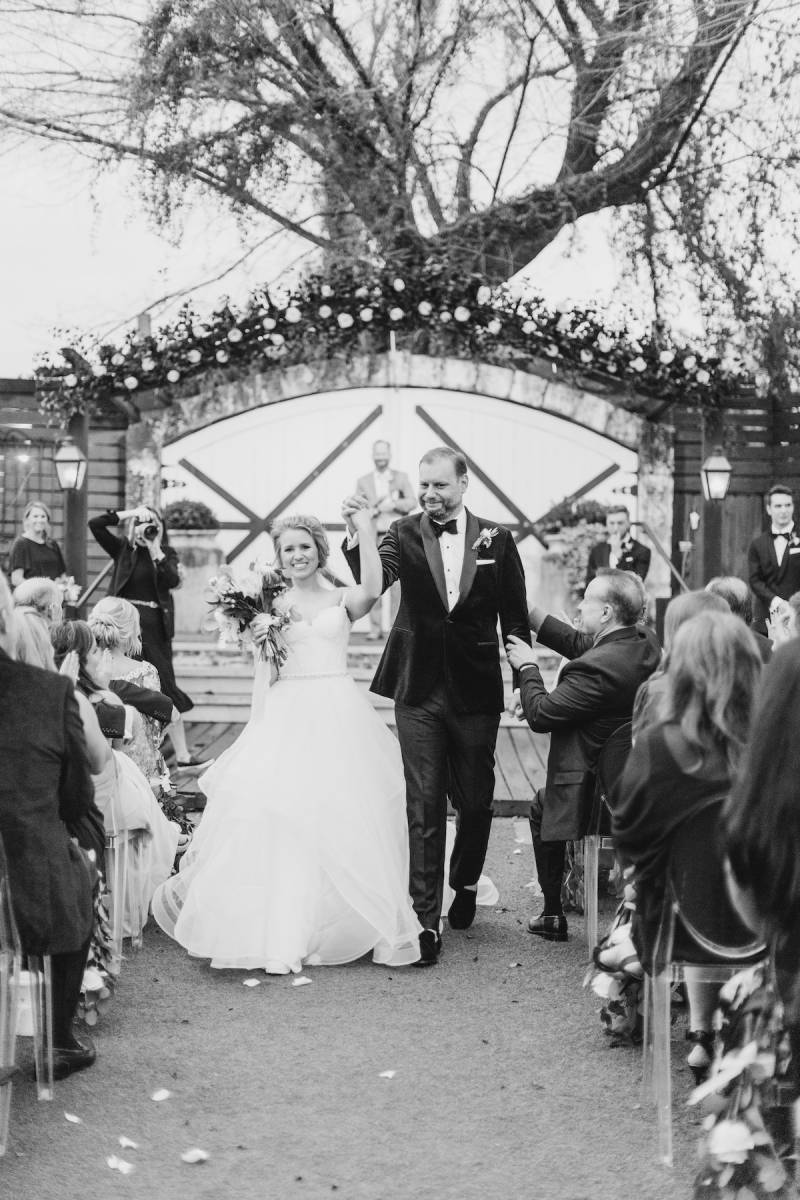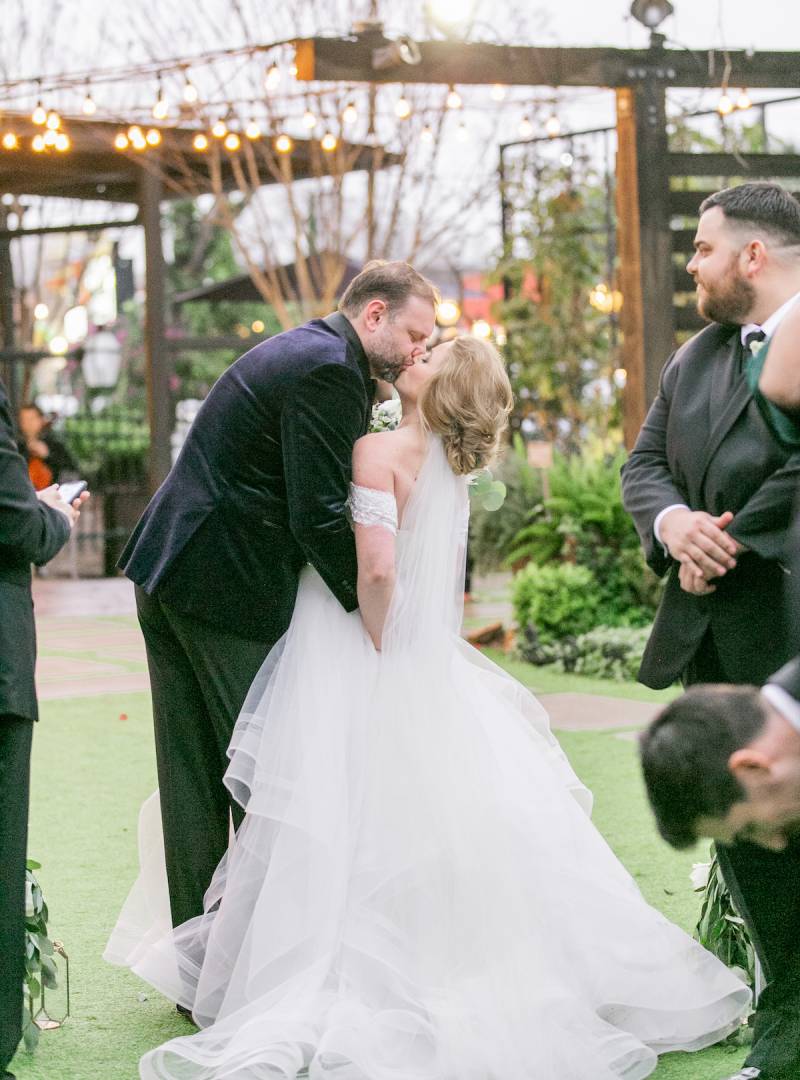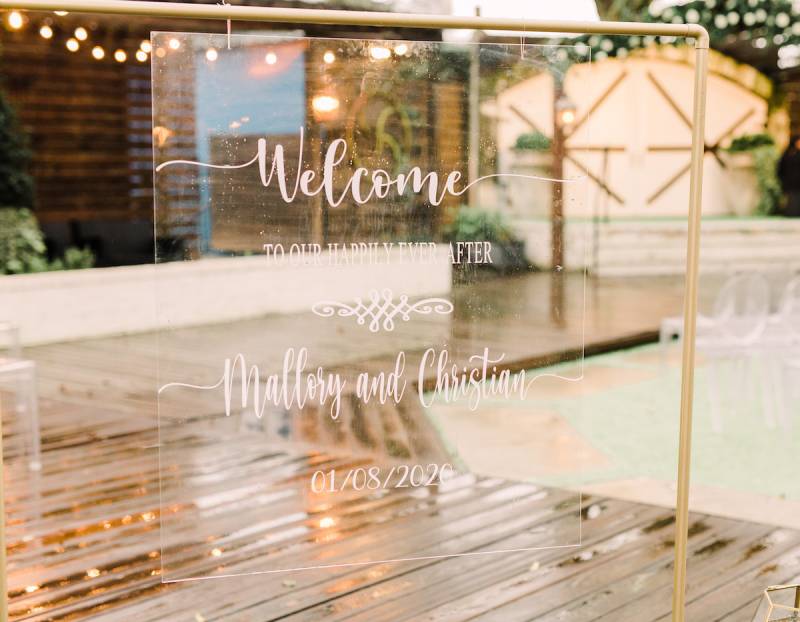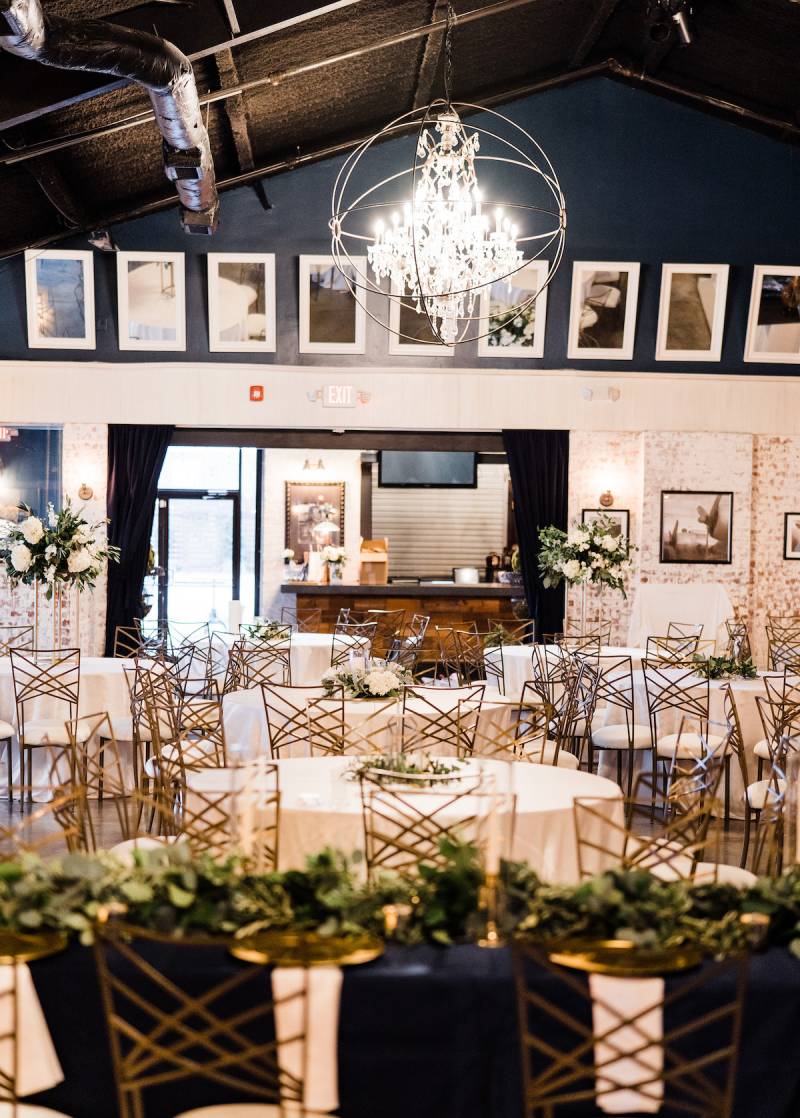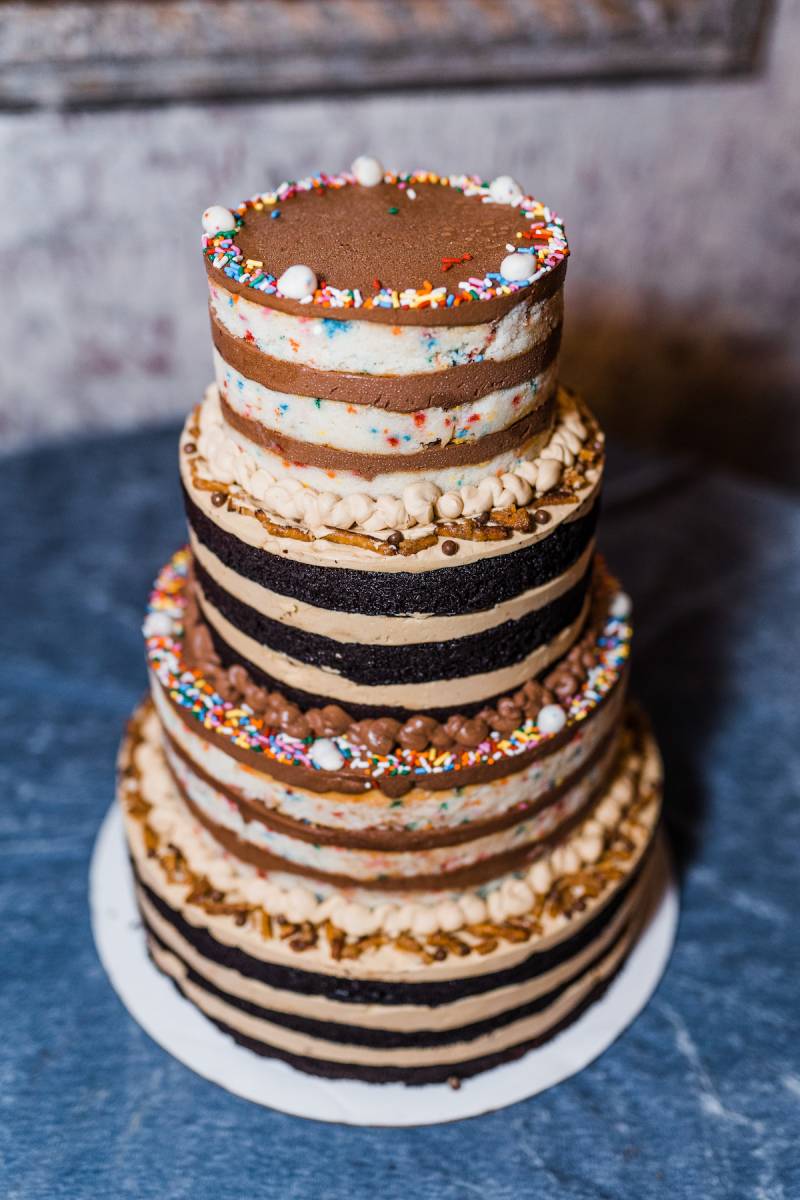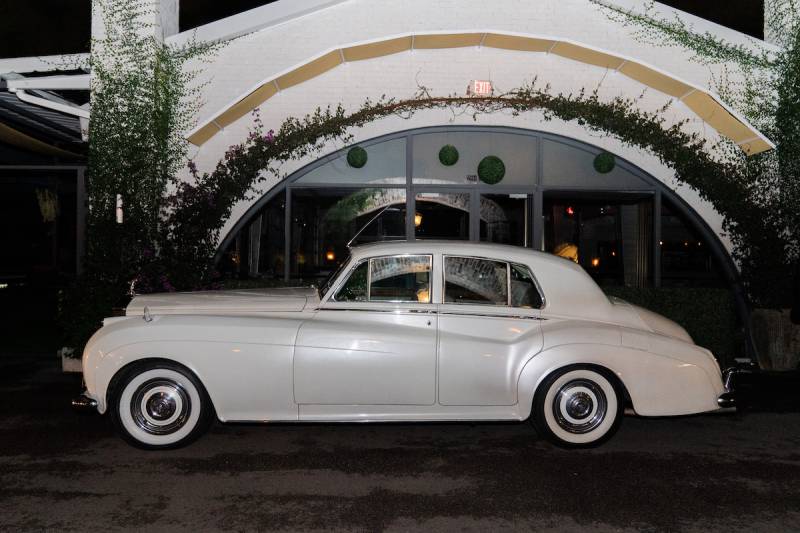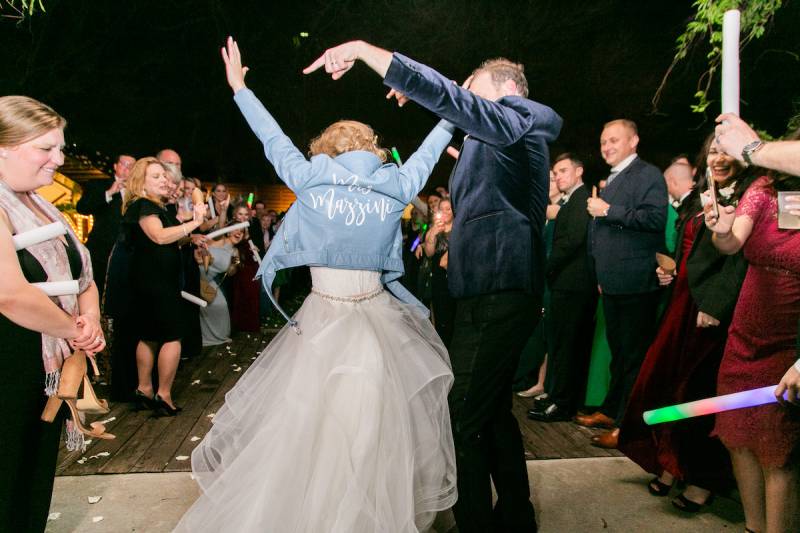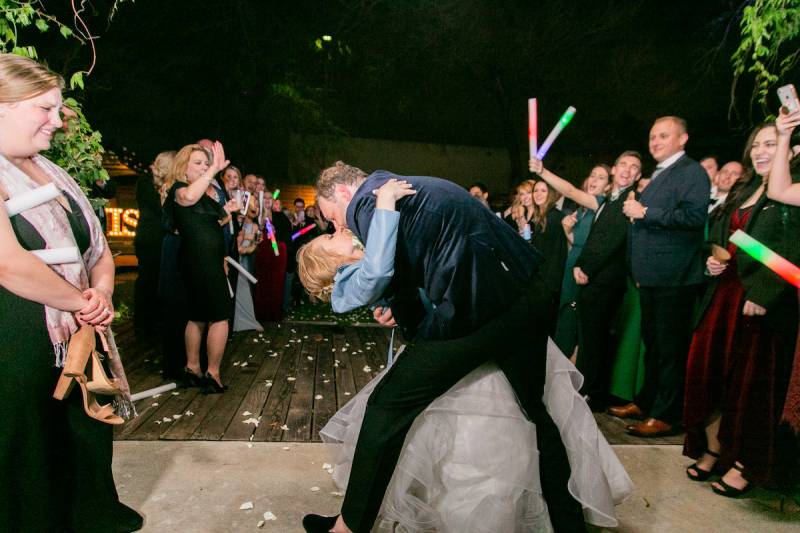 From Published + Pretty...It rained ALL day until right when the ceremony was going to start (which is why all their family formals are in a bar) but M&C were total troopers and kept smiling the whole time.
Favorite Details: - her leather jacket - marquee letters - their French Bulldog 'Louis' in a tux!! - groom's style (velvet tuxedo jacket) - bride's wedding day jewelry - breakfast taco late night snack
From the Bride...Skylar was AMAZING! From the first phone call I had with her I knew that she was the planner for us. Having the option for a "month of" coordinator was really what drew me to Chancey Charm. I had a vision and I was excited to talk to vendors, make selections, and do a good amount of work; however, I knew that once it got closer I was going to want to have someone take over those last details that I trusted. That does not mean that Skylar wasn't around for the whole planning process, she was always super quick to respond to any questions I had whether it was about wanting her opinion on what florals would look better or to get recommendations on hotels in the area. After our first face-to-face meeting about two months before the wedding, my mom and I both looked at each other and agreed that Skylar was exactly what we needed. Those last two months before the wedding were not nearly as hard as I had anticipated all thanks to Skylar. She took care of everything and more, things that I couldn't have even thought up she already had answers to. I have had many people in the wedding party and even guests tell me how well organized, thought out, and the general flow of our wedding was perfect and I know that we need to thank Skylar for that! The weather could have been a little more in our favor the day of the wedding, but I wasn't concerned and knew that things would go just fine - and they did! We had the absolute best day of our lives and I will highly recommend Skylar to everyone who needs a planner!