This romantic Driftwood vow renewal is a married couple's dream! This couple renews their wedding vows every year to remind them of the commitment they made to each other. And even though a global pandemic threatened to dampen their tradition, they still managed to pull off an incredibly stunning vow renewal filled to the brim with gorgeous details. The bride's stunning sheath wedding dress and long red hair make for a stunning combination. And the groom's double-breasted vest and long overcoat make for a sophisticated complement to the bride. Wildflowers & Whiskey Events did an amazing job of pulling together a rock-star team of vendors to make sure every detail was executed perfectly. Amy Weiss did an incredible job capturing every romantic moment. Be sure to hop on over to the gallery to see even more of her stellar work.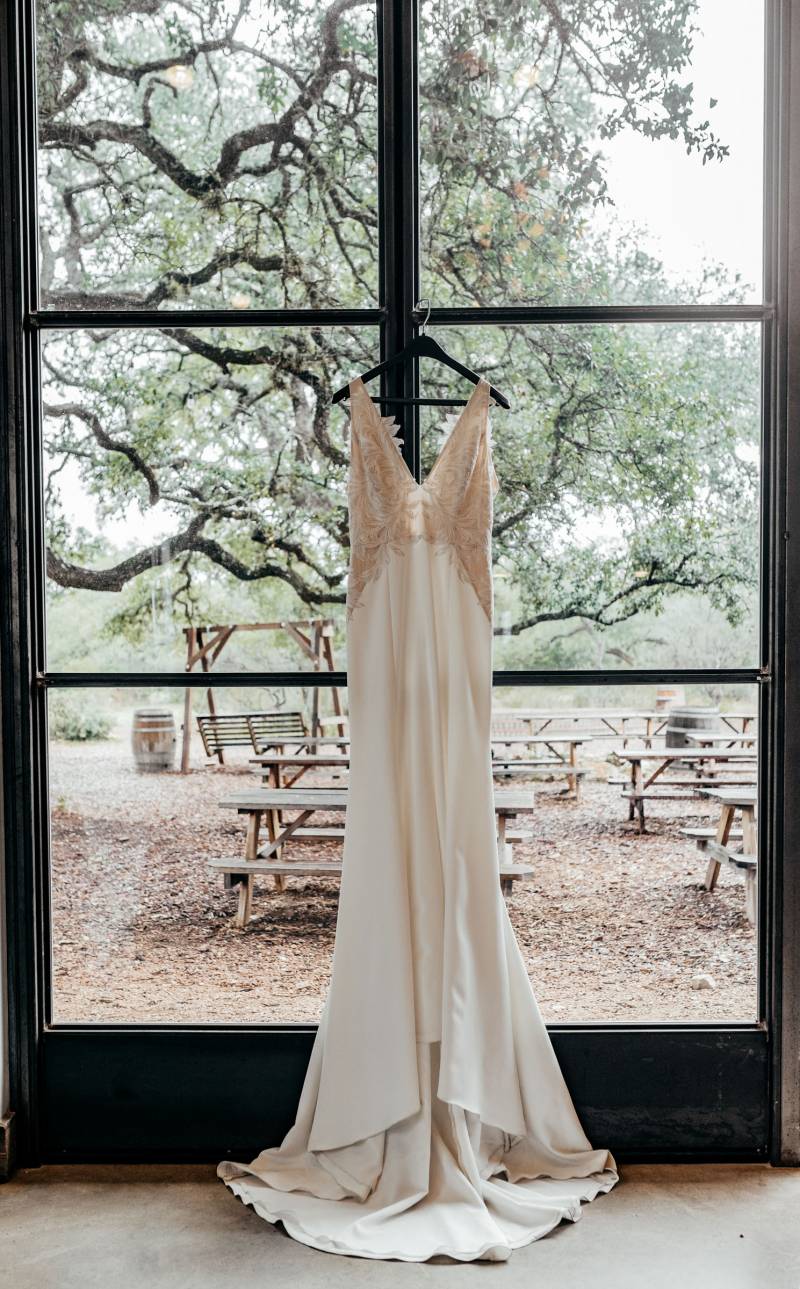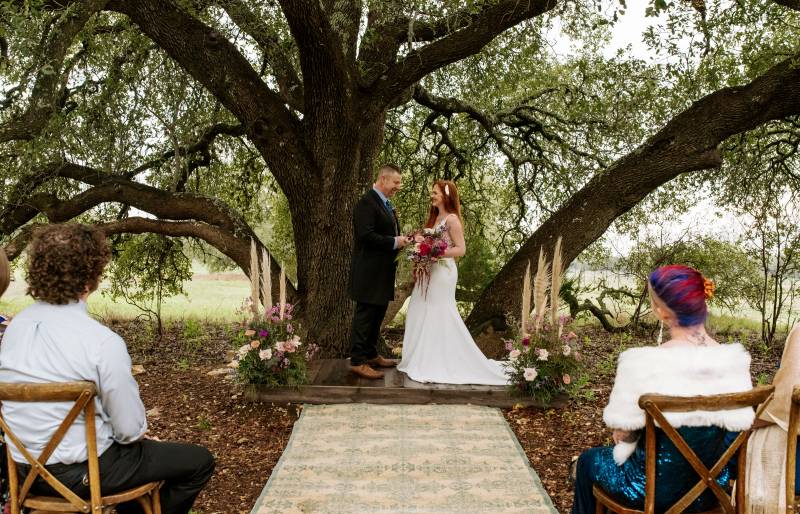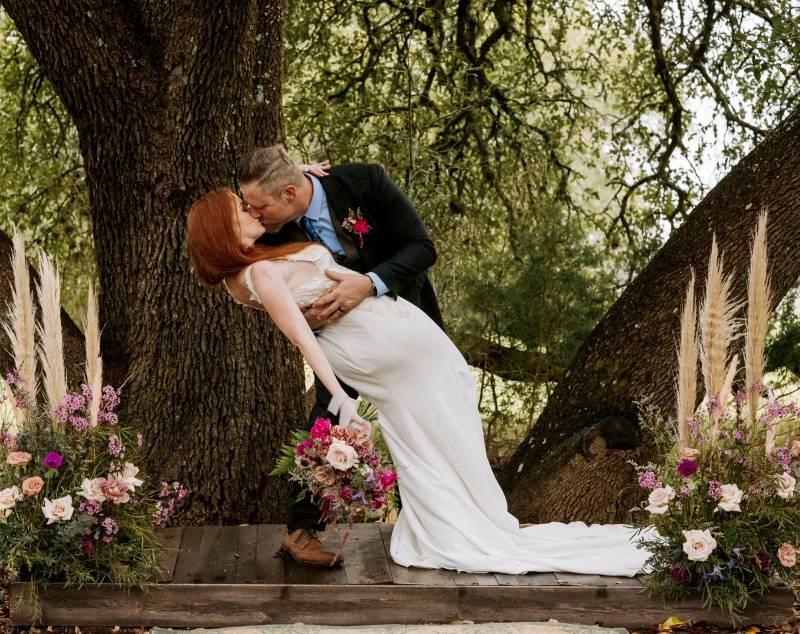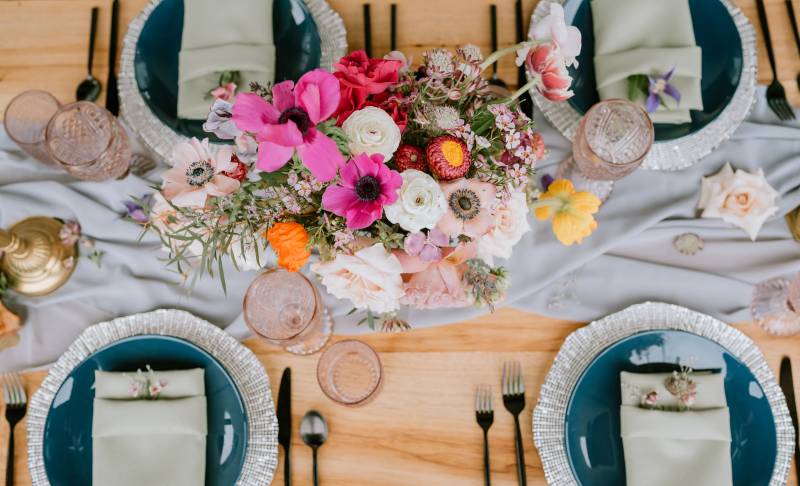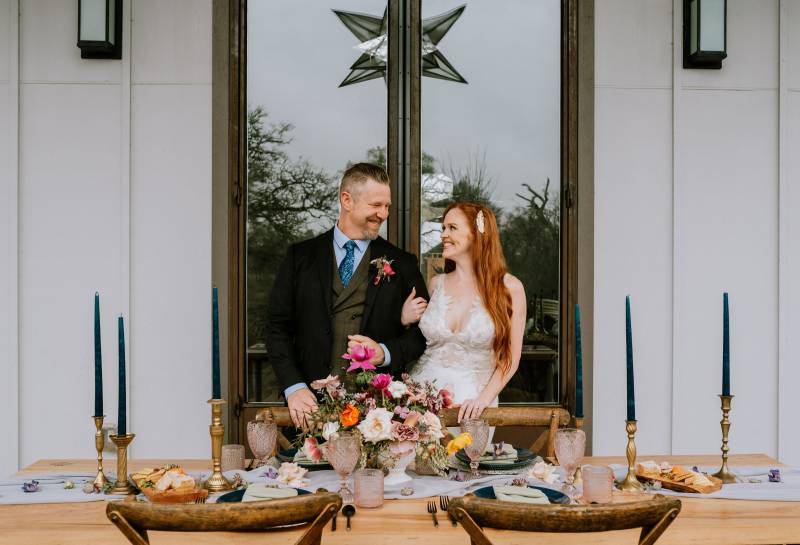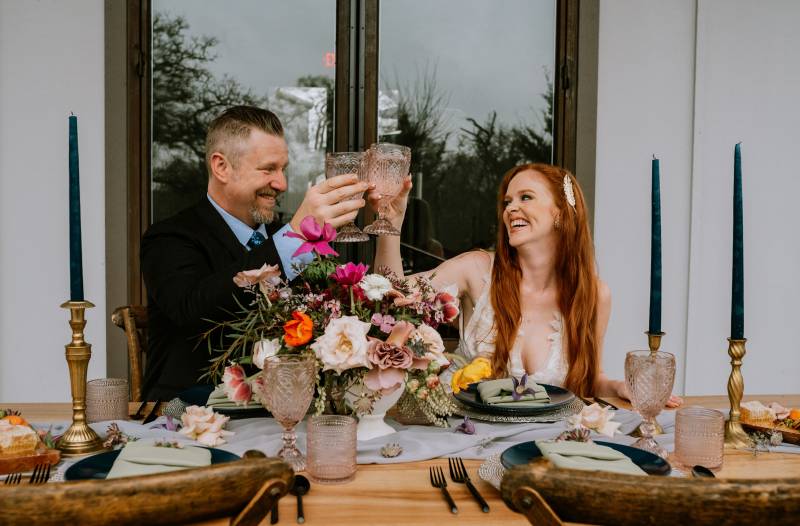 From Wildflowers & Whiskey Events...Who says you need to wait for milestone anniversaries to reaffirm your devotion to the one you love? Guy & Jeska Forsyth believe in renewing their vows every year and come back to the reason they got married in the first place. You might recognize their names. They are a well-renowned, dynamic, musical duo who command the folk and blues stage across Texas and around the world. Their vow renewal celebration was a blend of Austin's love of live music, craft beer, and farm-to-table food in one beautiful celebration of life, love, and joy.
When Wildflowers & Whiskey Events heard that the couple's original wedding photography and videography were destroyed, they formed a fantastic team of creatives to throw a gorgeous vow renewal celebration for the Forsyths and friends.
With outdoor ceremony and reception spaces, it was easy to socially distance and still celebrate love in the season of a pandemic. The event carried soft, romantic hues, and featured farm-fresh food and honeycombs from the venue's fields and apiary. There was a strong homage to beer and music with elegant florals and guitars hanging from a barrel wall in the brewery. The night ended with a song circle around the campfire featuring none other than the married couple on stringed instruments and vocals.
Vista Brewing's venue, craft beer, and farm-to-table food lend themselves to the perfect combination of romance in the Texas Hill Country. Vista Brewing is a nature destination, high-quality brewery in Driftwood, TX, just outside of Austin and at the gateway to the Central Texas Wine Trail.
Wildflowers & Whiskey Events specializes in outdoor, destination weddings in the Texas Hill Country. We were so proud to be able to make the Forsyth's dreams come true after the film and photos from their wedding day were destroyed! Happy to have been able to make new memories captured forevermore!