This next modern garden Dallas wedding had me at "hello!" I literally can't find anything about it that I don't love. From the minimalist venue to the bride and groom's fabulous fashion choices, this wedding is absolutely everything! I love that the couple took traditional wedding elements and made them their own. It just goes to show that you can have a unique and personalized wedding celebration while still maintaining customary wedding elements. The Brothers Martens showed off how amazing they are by capturing these breathtaking images. Check out the gallery for even more eclectic fun!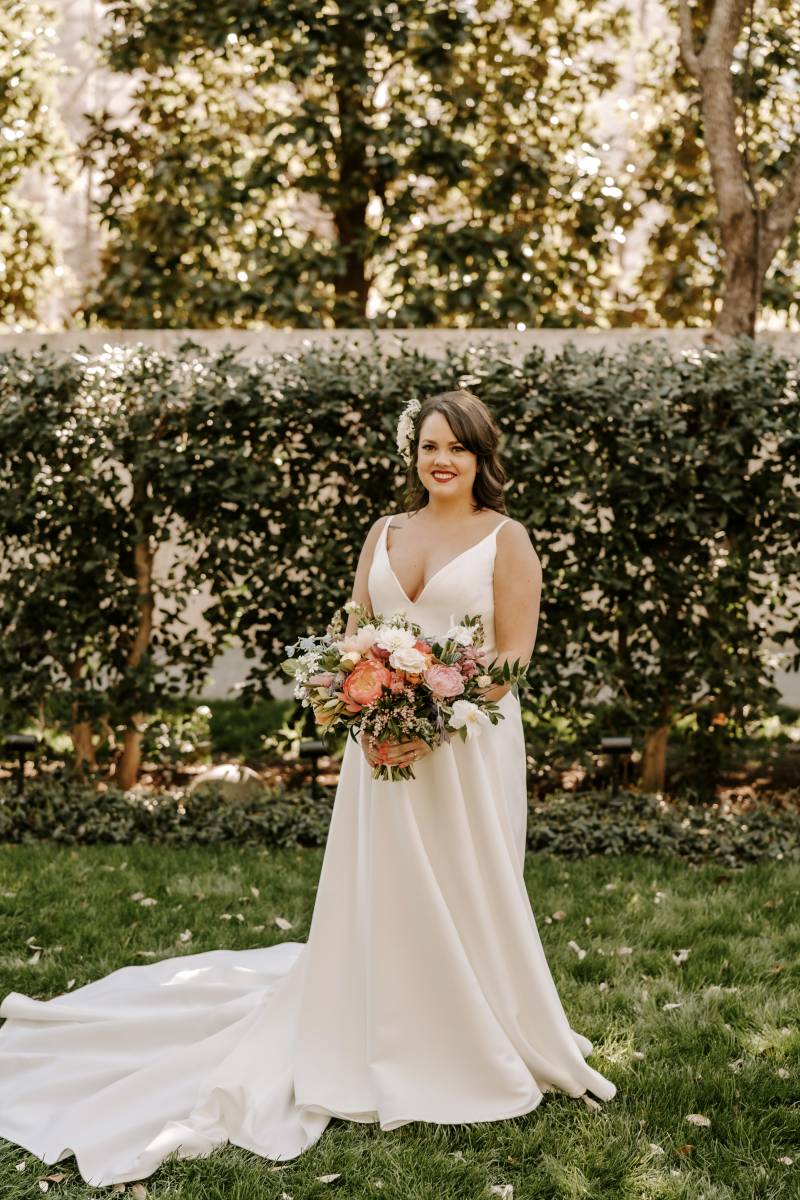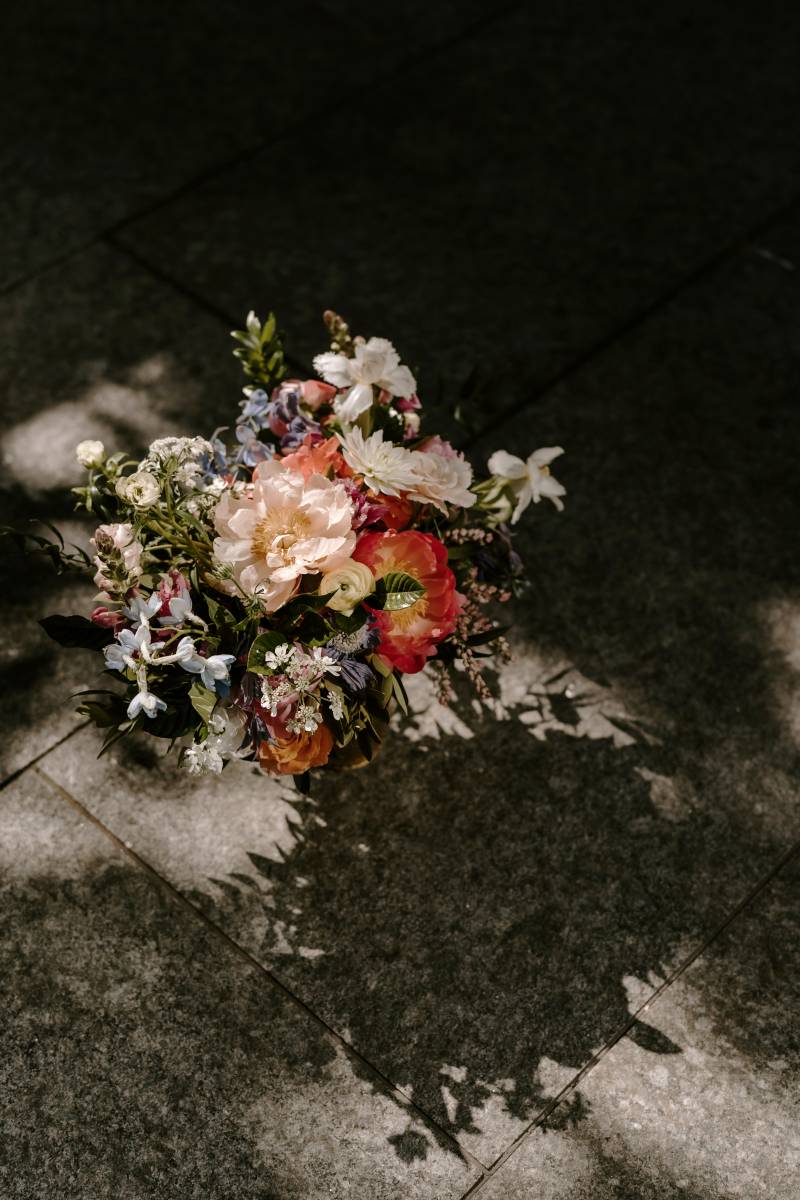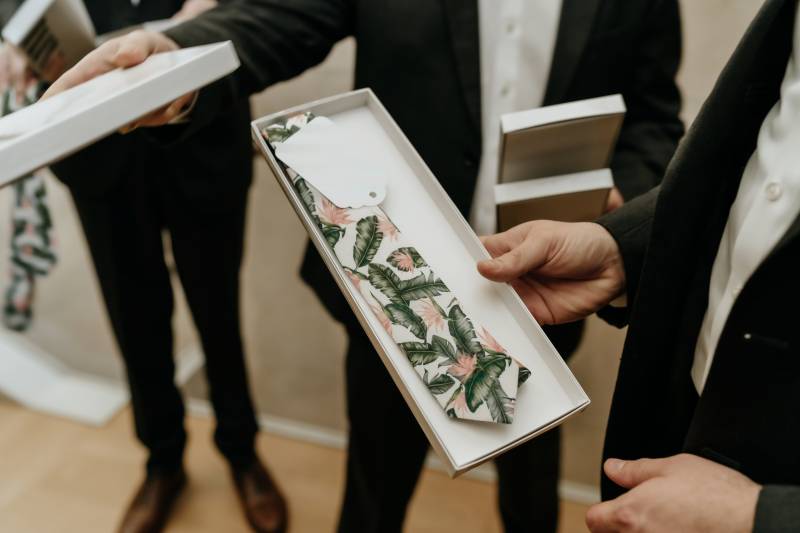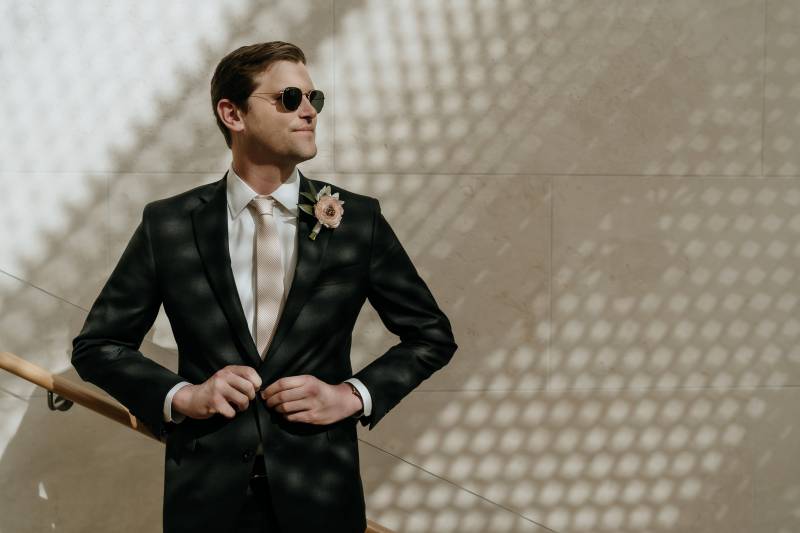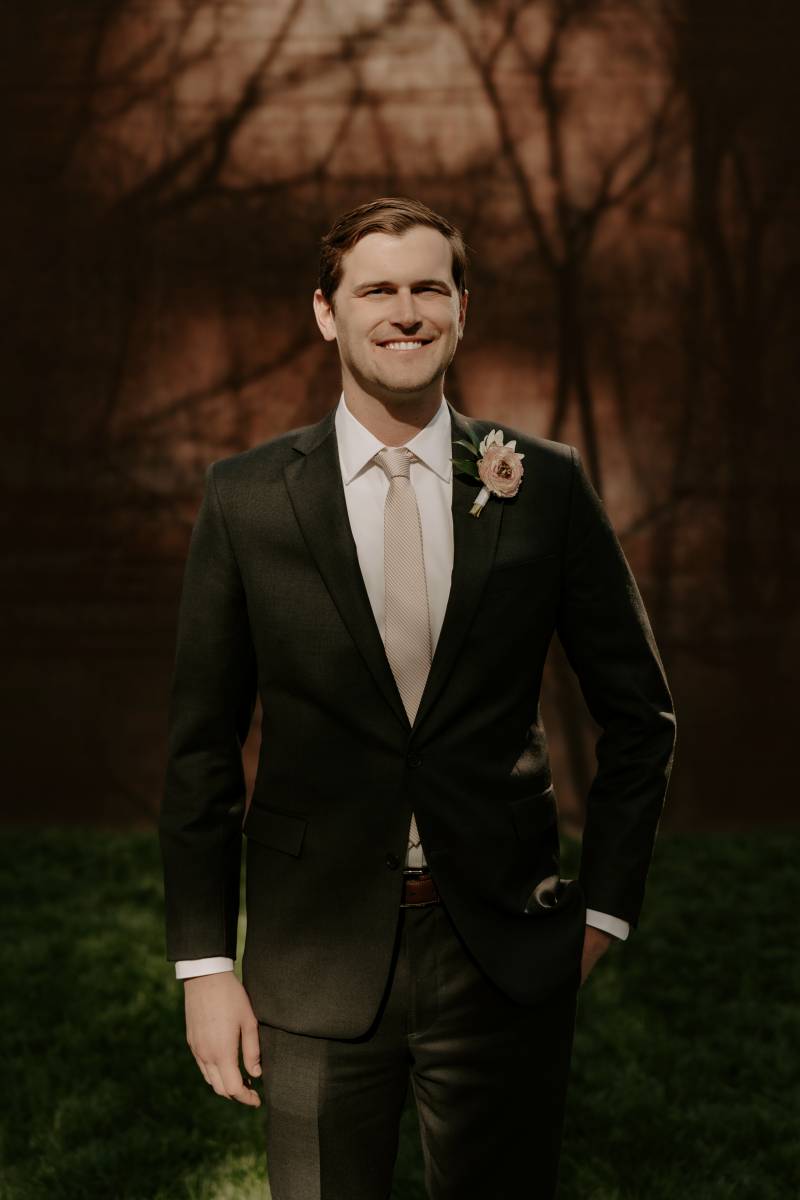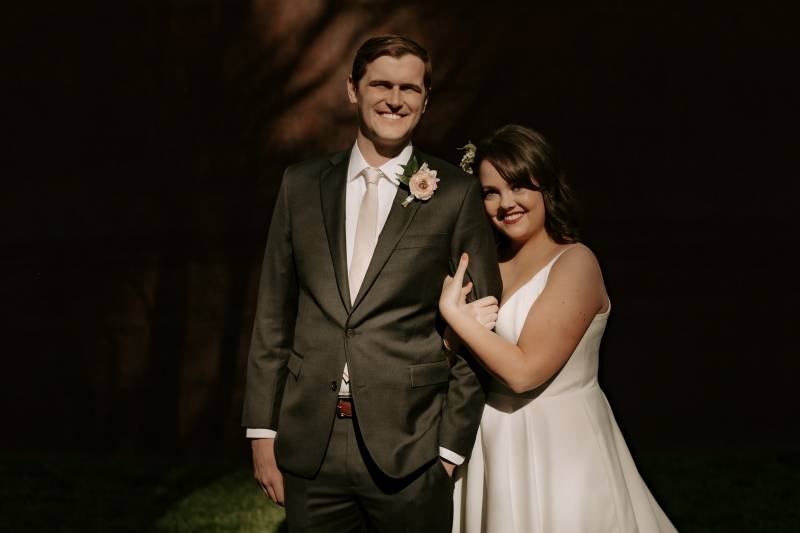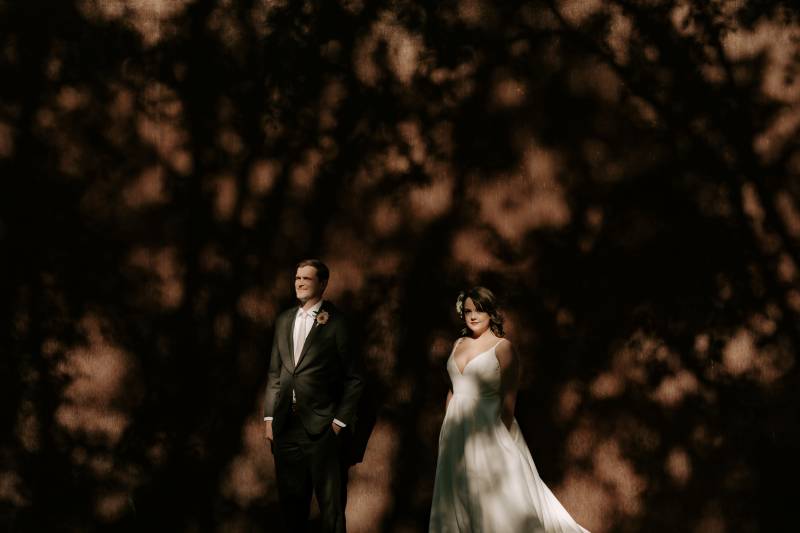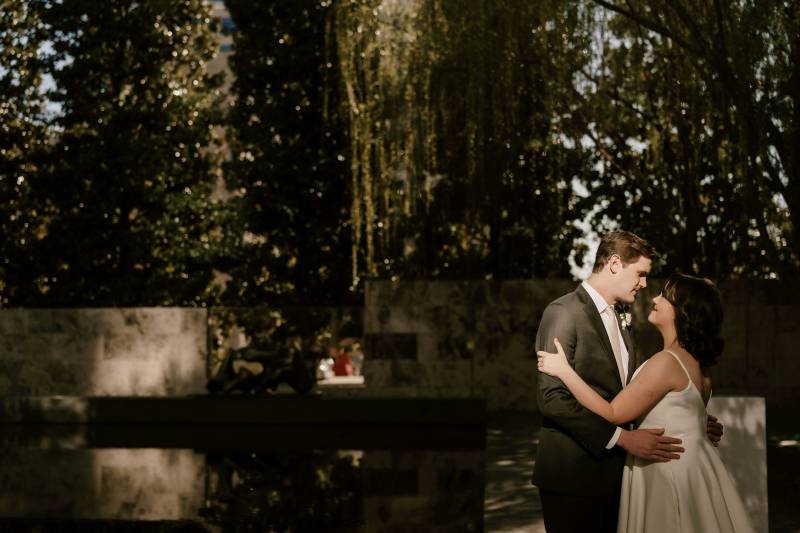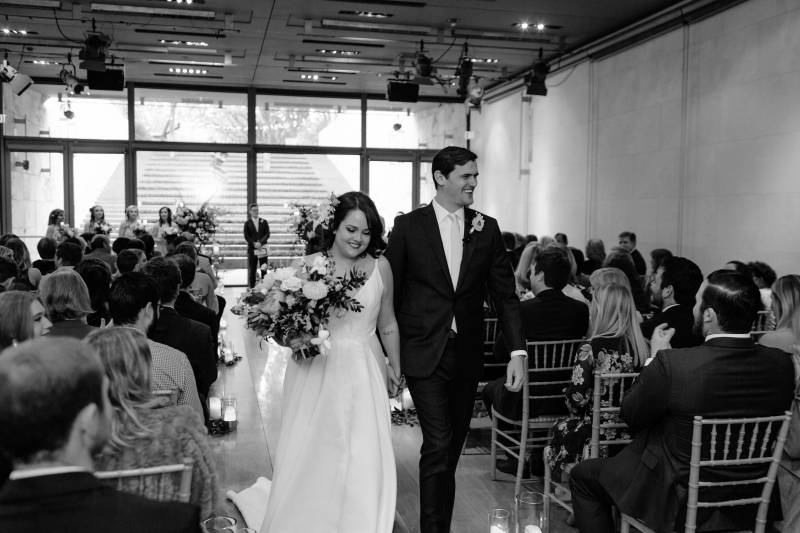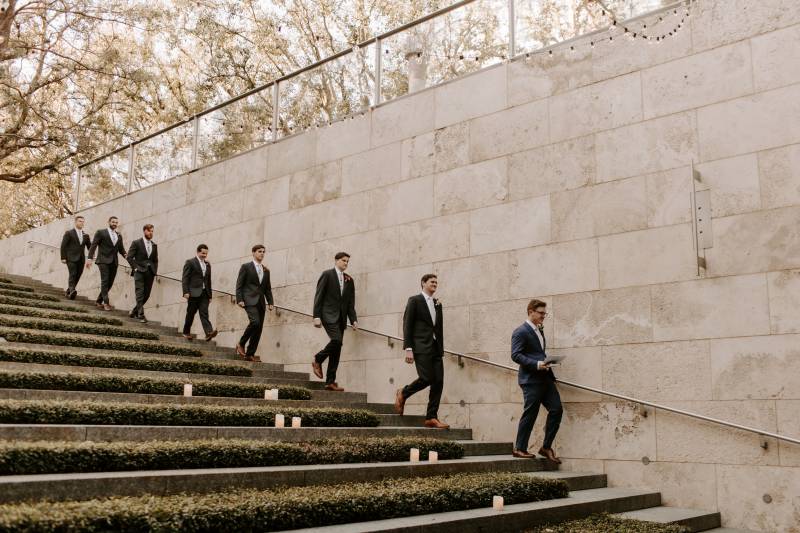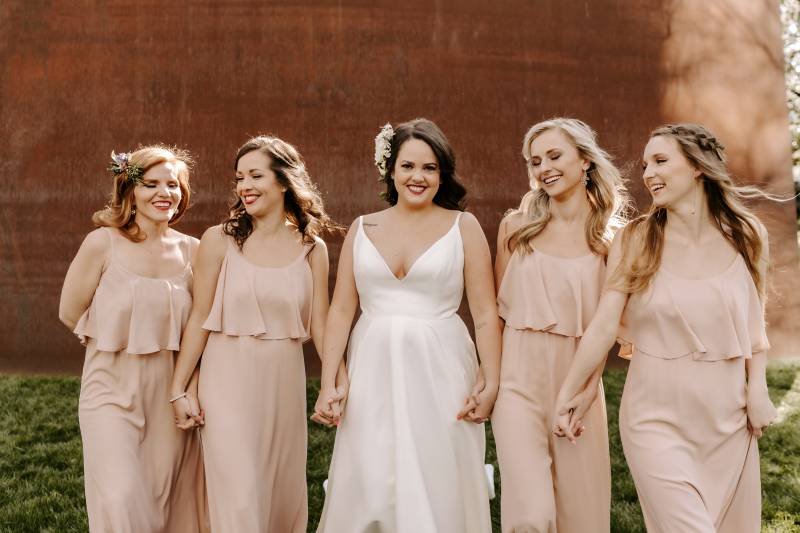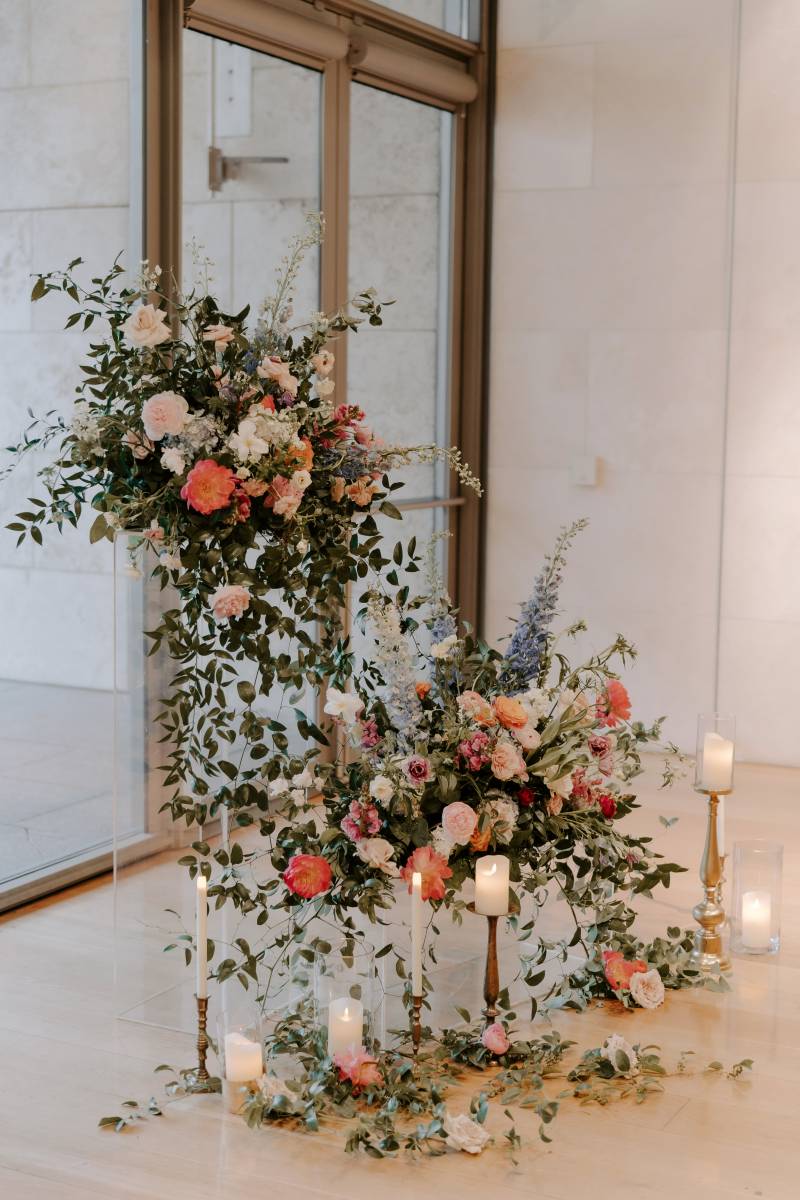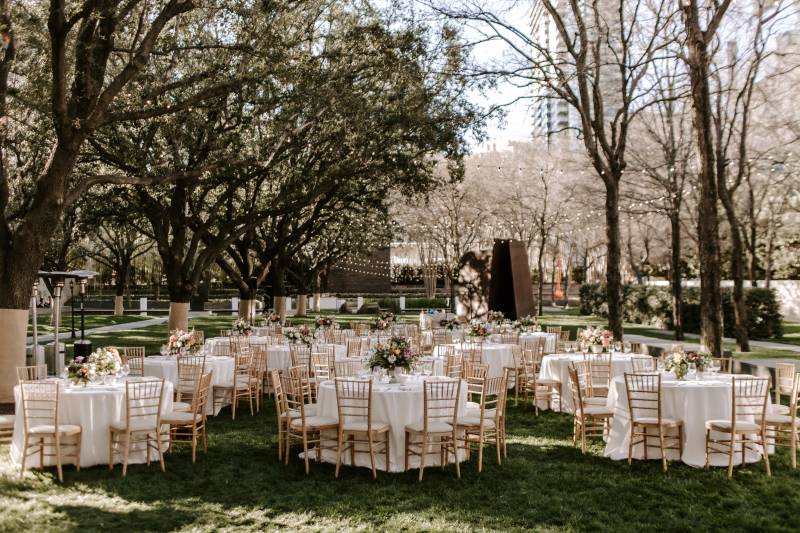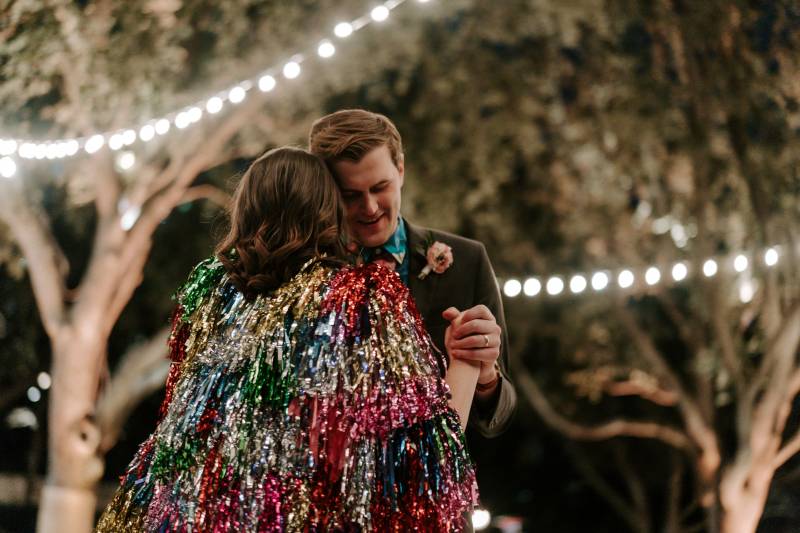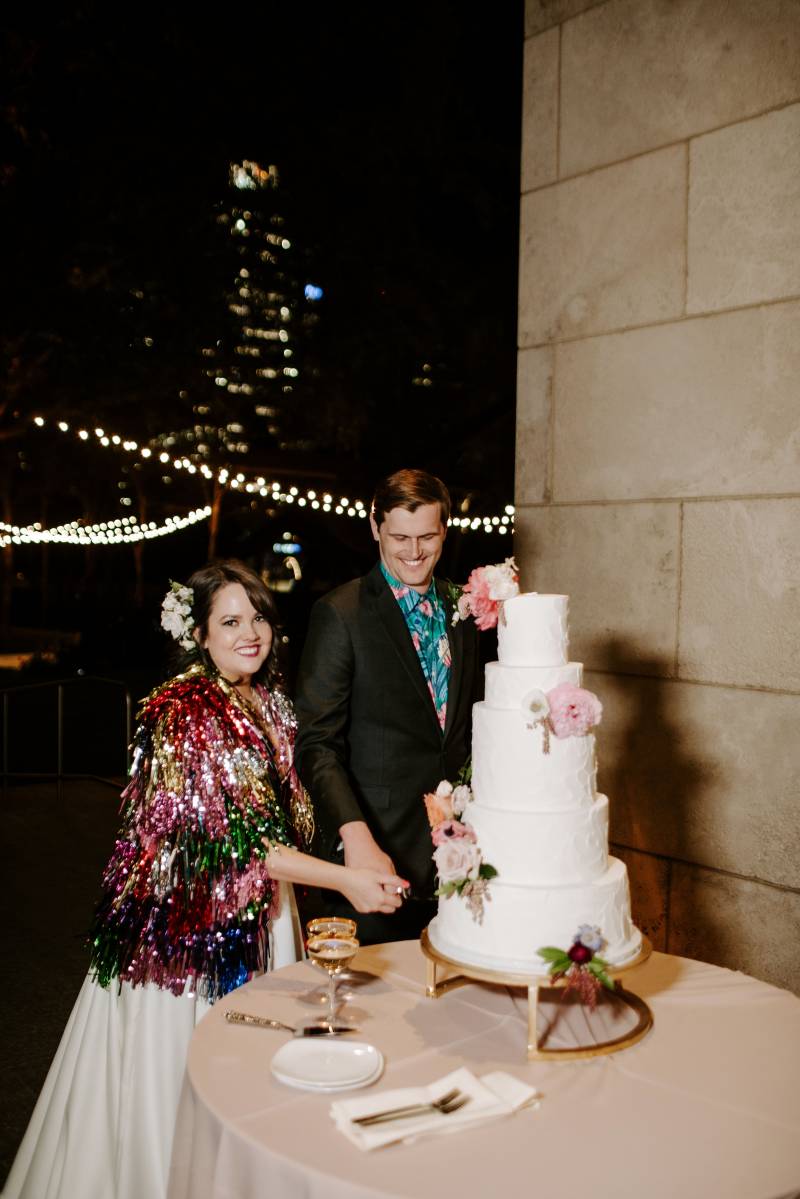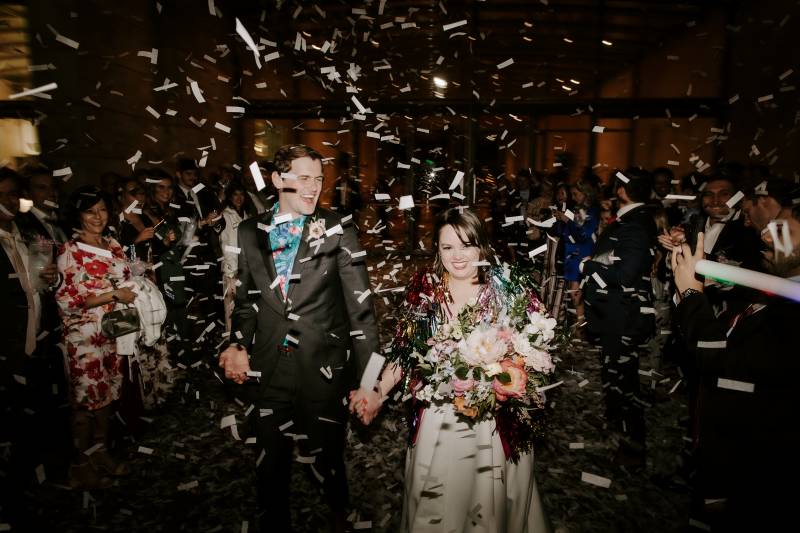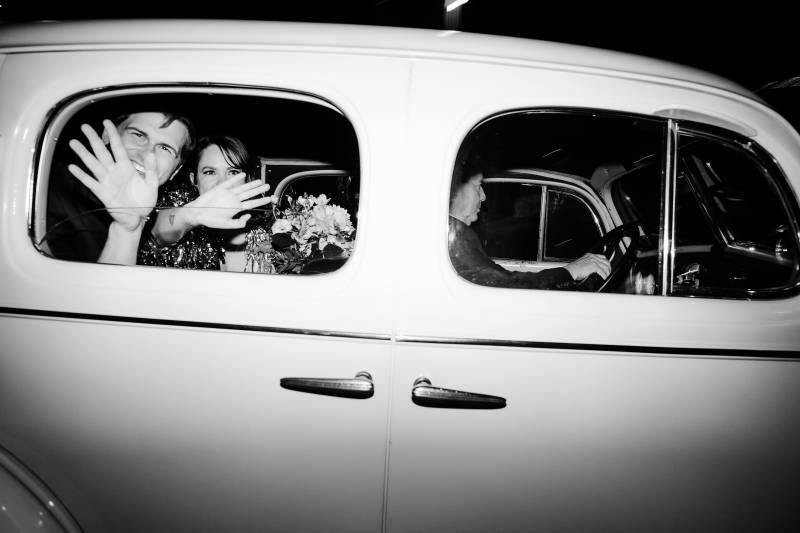 From the Bride...James and I set out planning our wedding with one goal in mind: it had to be something our guests had never seen before. We live in New Orleans and work in film/television both of our friend groups would consider us the creative ones. Our wedding had to reflect that...and then some.

VENUE: The Nasher Sculpture Center was high on our prospect list for venues. After a walkthrough, I knew it was the perfect location for us. Not only was the interior giving asymmetrical Wes Anderson vibes, the sculpture garden provided a luscious green backdrop for our romantic open-bloom florals and cafe lights. It doesn't hurt that Wolfgang Puck was the in-house caterer.

INSPIRATION: Color. Color. and more color. I found Katie from Billie Ball & Co. on instagram a few years before the wedding and fell in love. My main struggle with my wedding was being able to put my ideas into words. It was more of a feeling or mood than any tangible thing. It took seconds for Katie to grasp what I was struggling to explain and come up with the perfect plan for our wedding.

James is known for his colorful and funky button down shirts. You always see brides with wardrobe change, but we thought it would be fun for both of us to switch it up. He switched into a tropical Bonobos shirt. I donned my bridesmaid, Rebecca's, custom tinsel jacket from Australian designer, Rachel Burke. Everyone went crazy when we were announced into the reception. We're still getting compliments on our outfits!

MUSIC CHOICES:
Processional - "All These Things That I've Done" - The Killers
Recessional - "Come On Eileen" - Dexys Midnight Runners
First Dance - "Take on Me (Unplugged)" - Aha

FAVORITE MEMORIES:
I remember looking around on the dance floor and seeing all of our friends and family members. The thing about weddings is there would never be a circumstance for all of the people in the room to be together if it weren't for the bride and groom. The significance of that really hit me and made me extremely grateful to have our loved ones near.