Tired of frilly weddings with matching colors and cummerbunds? Well, this couple was too. So they decided to infuse their Lubbock wedding with their own personal style. Choosing an industrial wine cellar as their backdrop, this bride and groom showcased their modern, chic style through a black, white and green color palette. And then they chose one of the great Texas photography duos to capture their contemporary affair. Aric and Casey of Aric and Casey Photography took some phenomenal photographs of this lovely couple. Check out even more of their amazing work on their blog.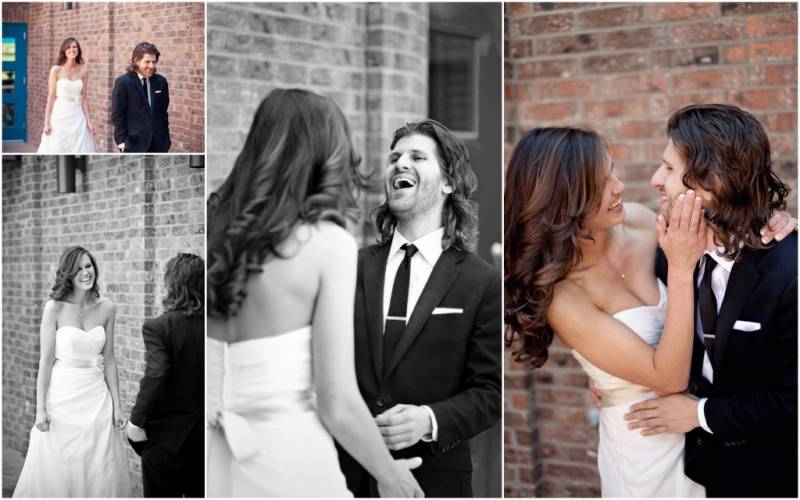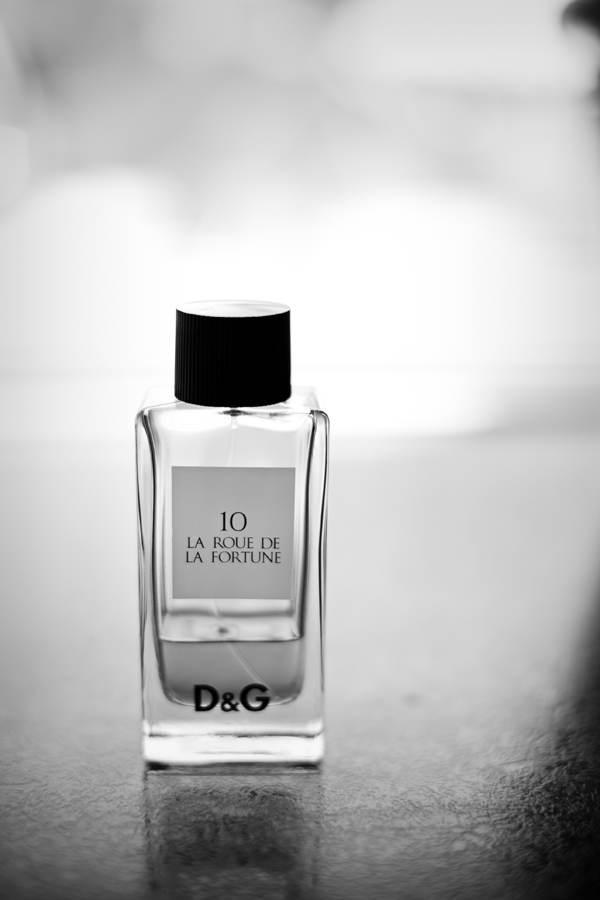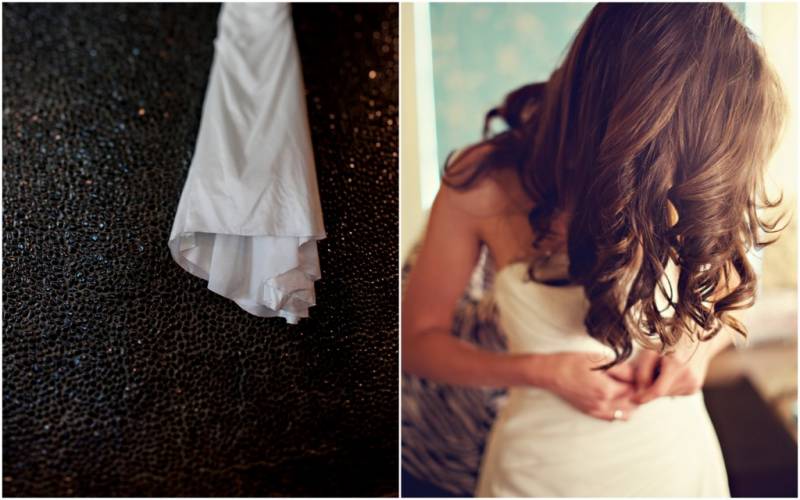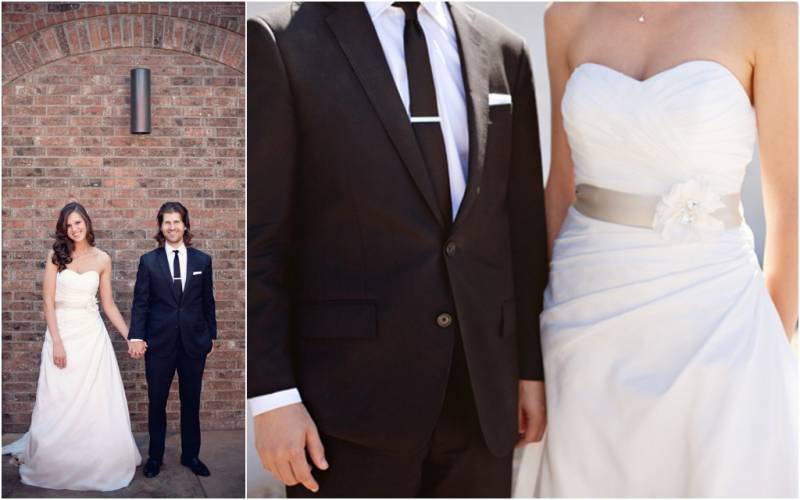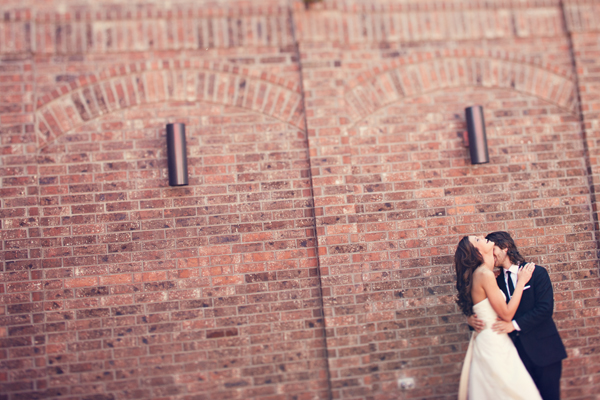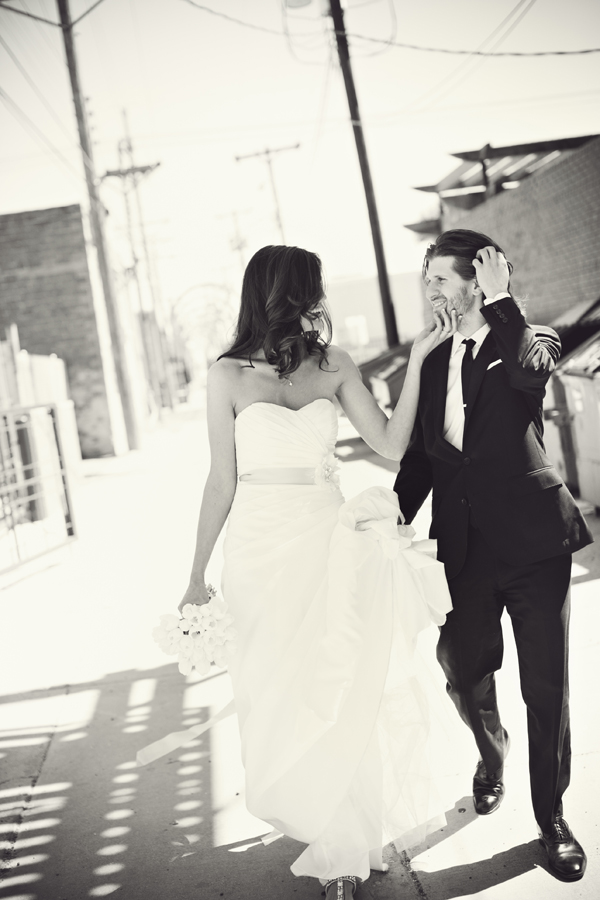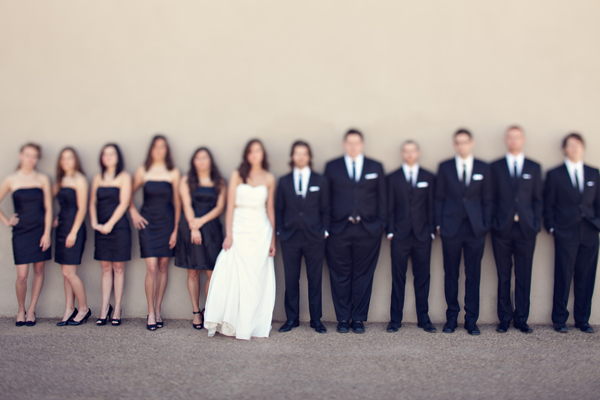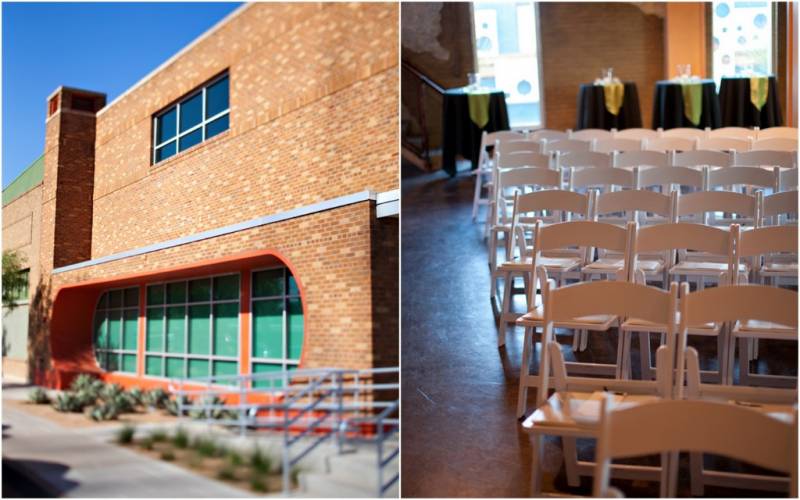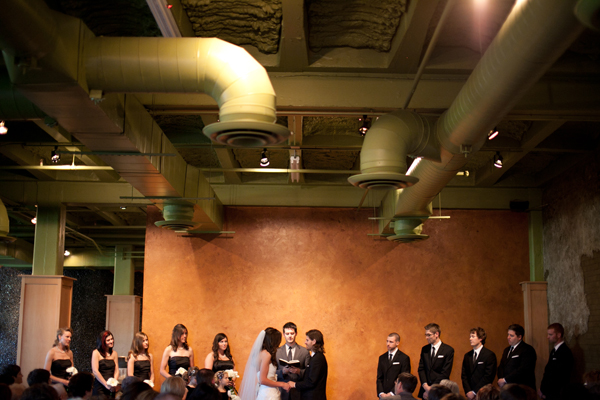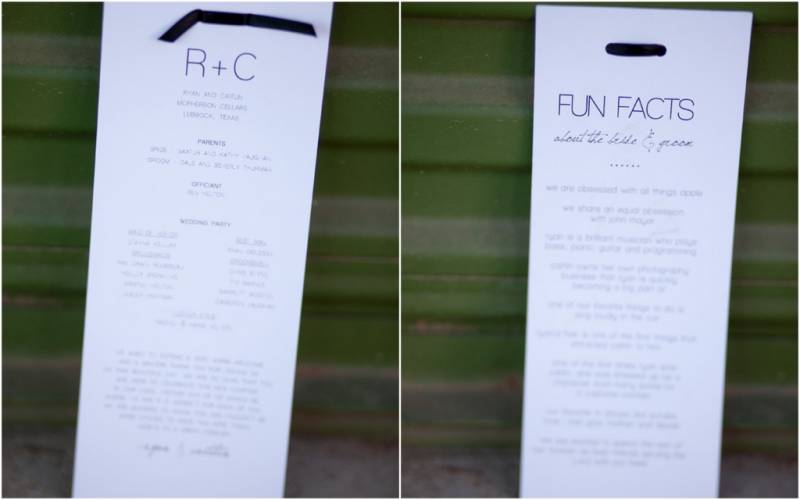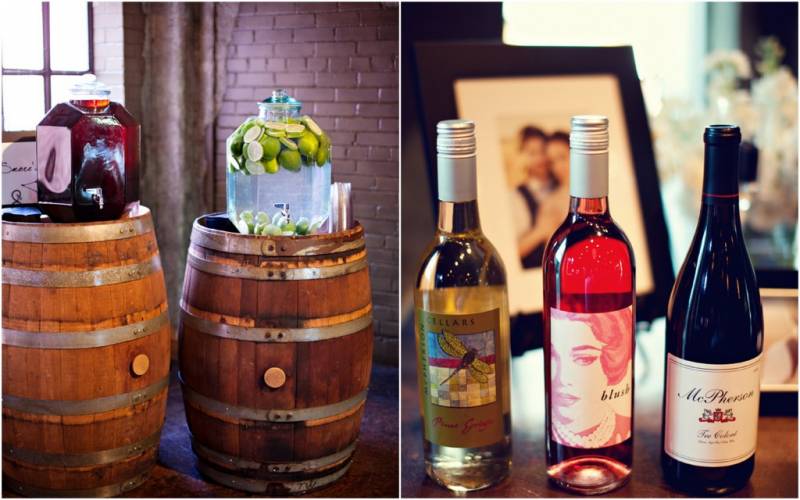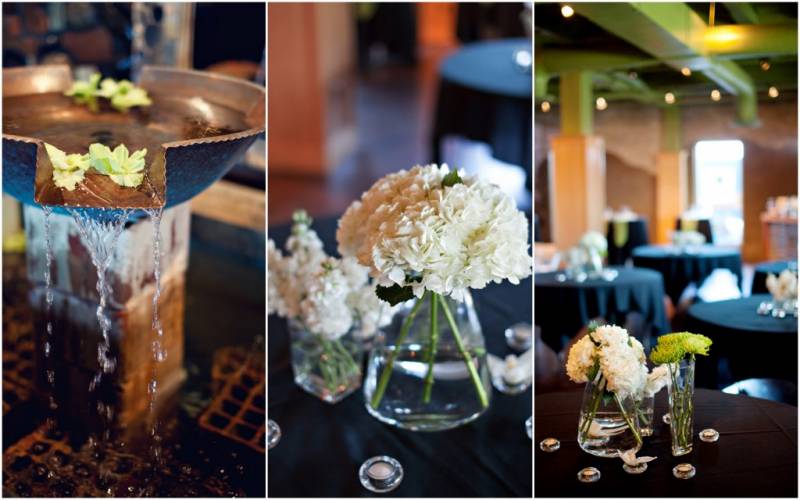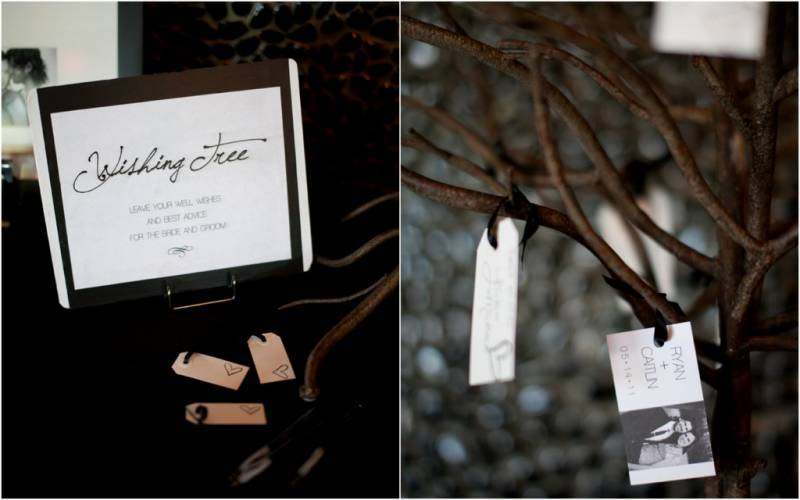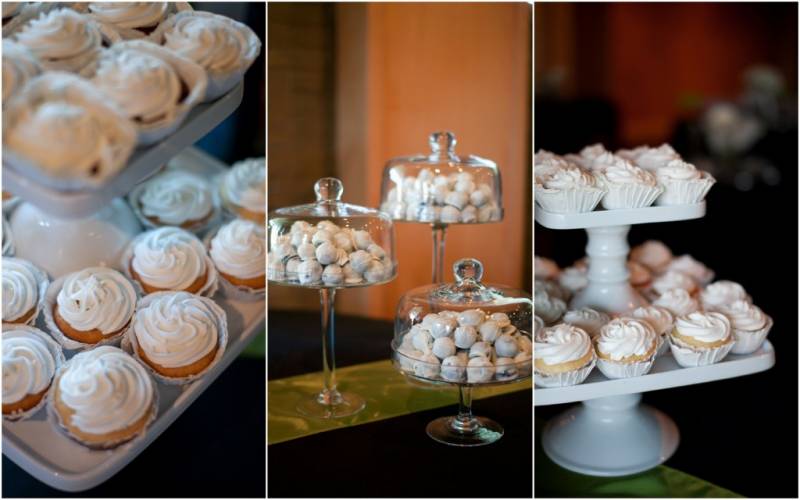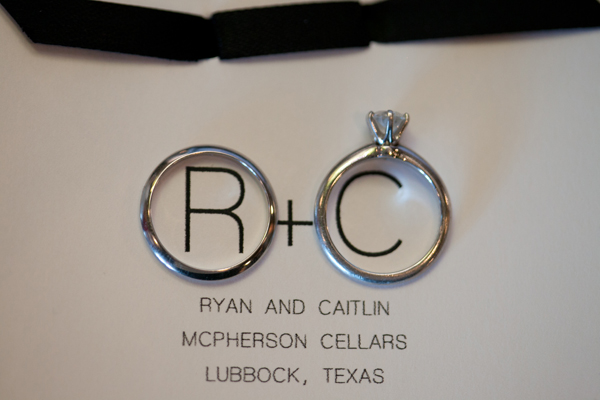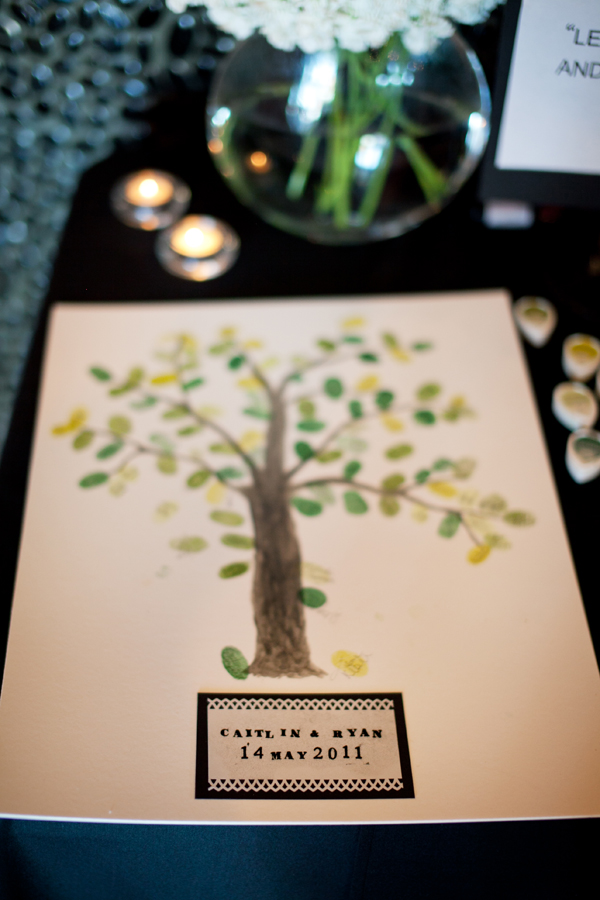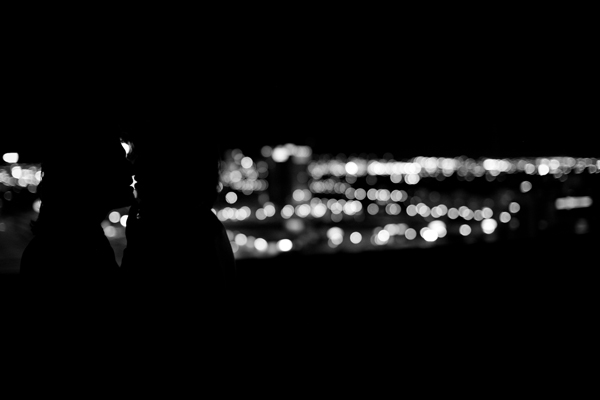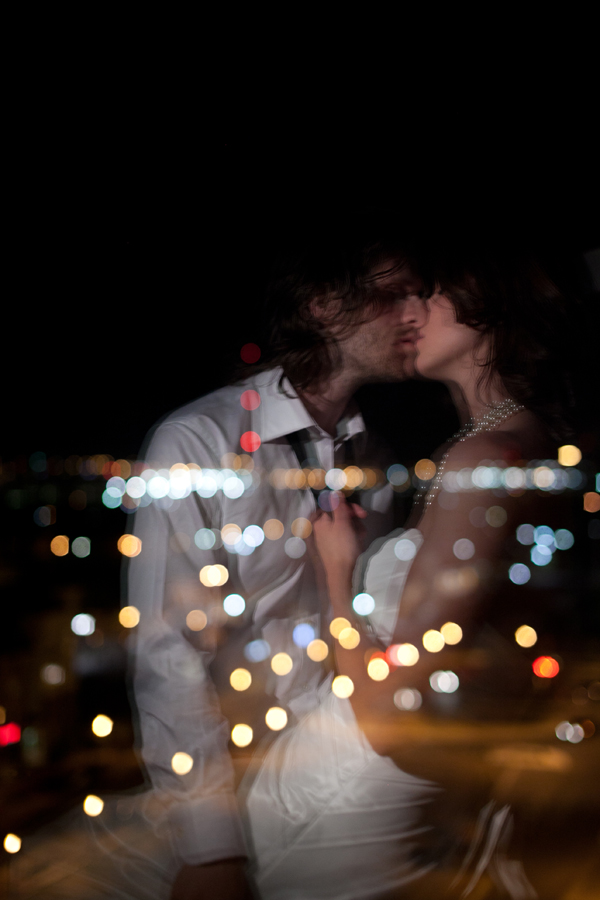 From the Bride and Groom...We wanted our wedding to be void of clichés. Consequently, every decision we made, from the décor to the location to our photographers, was influenced by that desire. Perhaps one of the most influential decisions we made was to have the service at McPherson Cellars, a wine cellar in Lubbock. It is an interesting combination of industrial - it is, of course, a functioning wine cellar that produces its own wine - old-school architecture and restrained, modern elegance.
To keep cost low, Caitlin did most of the graphic design work and made a few desserts. The primary reason for her undertaking those tasks was so we could have Aric and Casey to be our photographers. We felt Aric and Casey's style closely aligned with ours; and they were the perfect way to capture all the precious moments our special day contained.
The next step in creating a modern wedding experience came down to our dress for the evening. Being quite fastidious about his dress, Ryan takes quite an issue with how most men dress, or perhaps, are forced to dress, for their weddings. His solution? Keep it simple and certainly no ill-fitting, rented tuxes. Each groomsman wore his own black suit that had been personally tailored, a white dress shirt, a slim, black tie, a white pocket square and black dress shoes. Caitlin took a similar approach with her bridesmaids. All the girls wore black cocktail dresses that were fitting and classic.