This wedding is choc-full of so much gorgeous details and imagery, I just don't know where to begin. How about the bride--could she be more gorgeous! And all the sweet touches she incorporated throughout her big day are almost too much for me to handle--the embroidered handkerchief for her mother, the pop of purple among the lush gardens of Nature's Point, and the burlap coffee-filled favors are just a few of the personal details that make this wedding unique. And Rebel with a Camera captured this beautiful day with such art and professionalism. Hop on over to their blog and check out even more of their great work!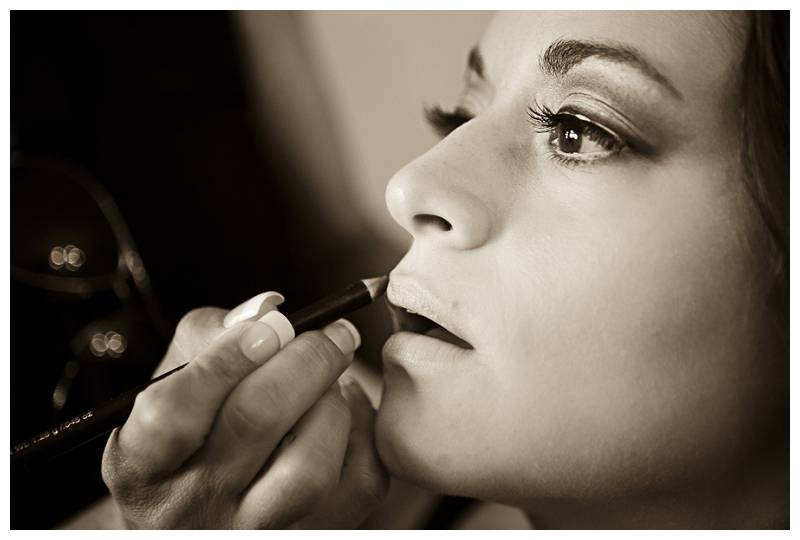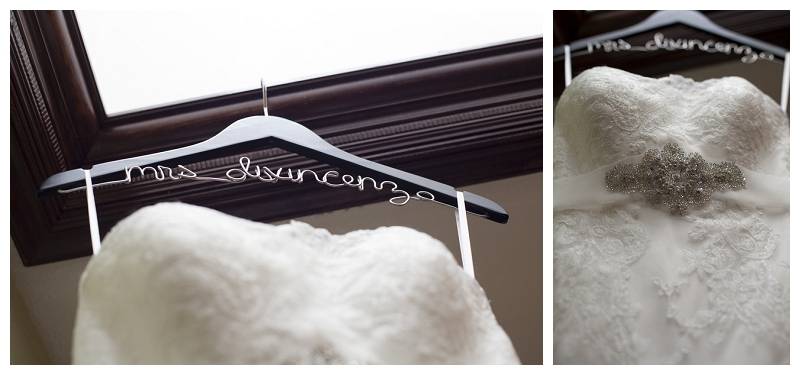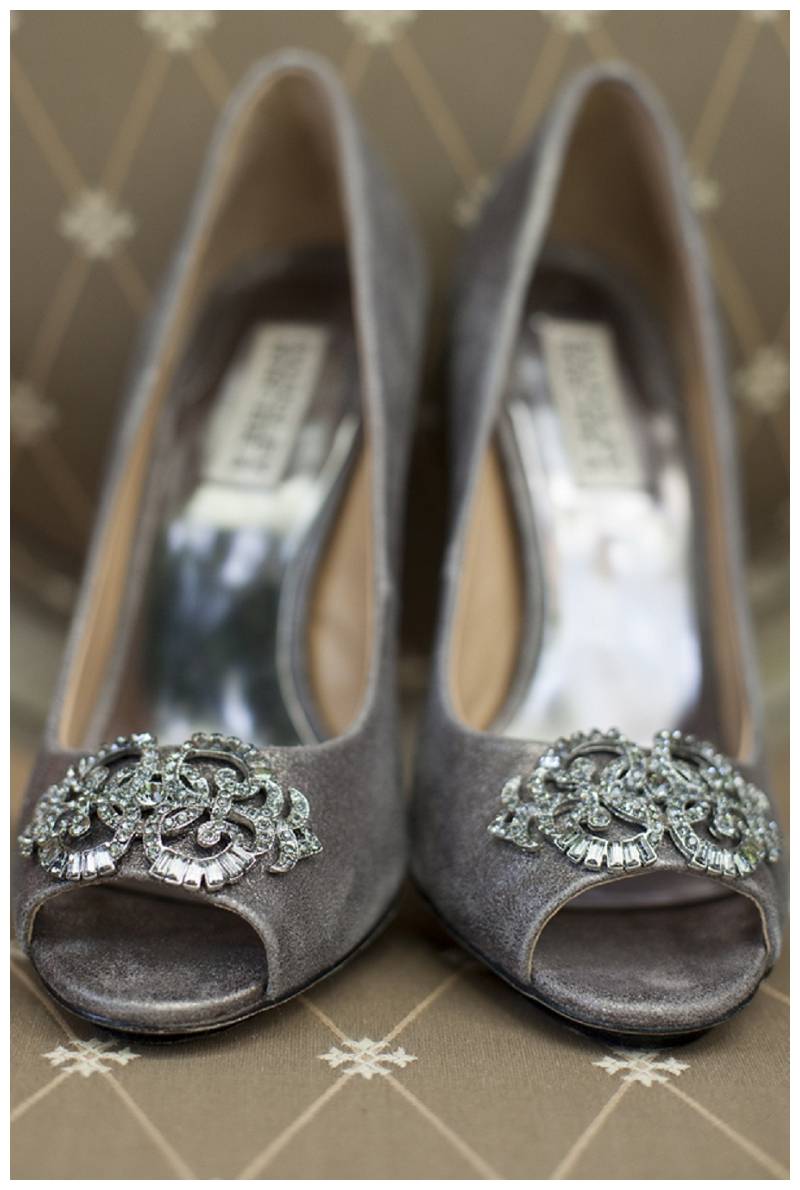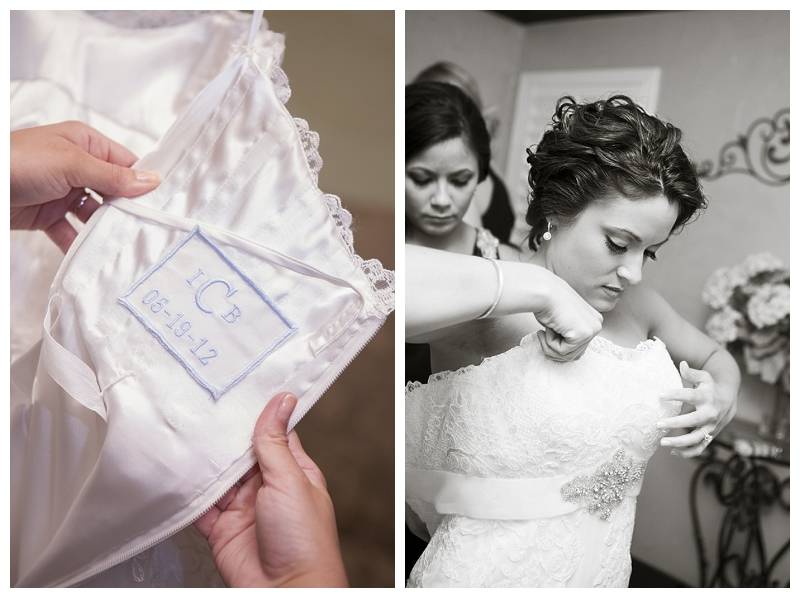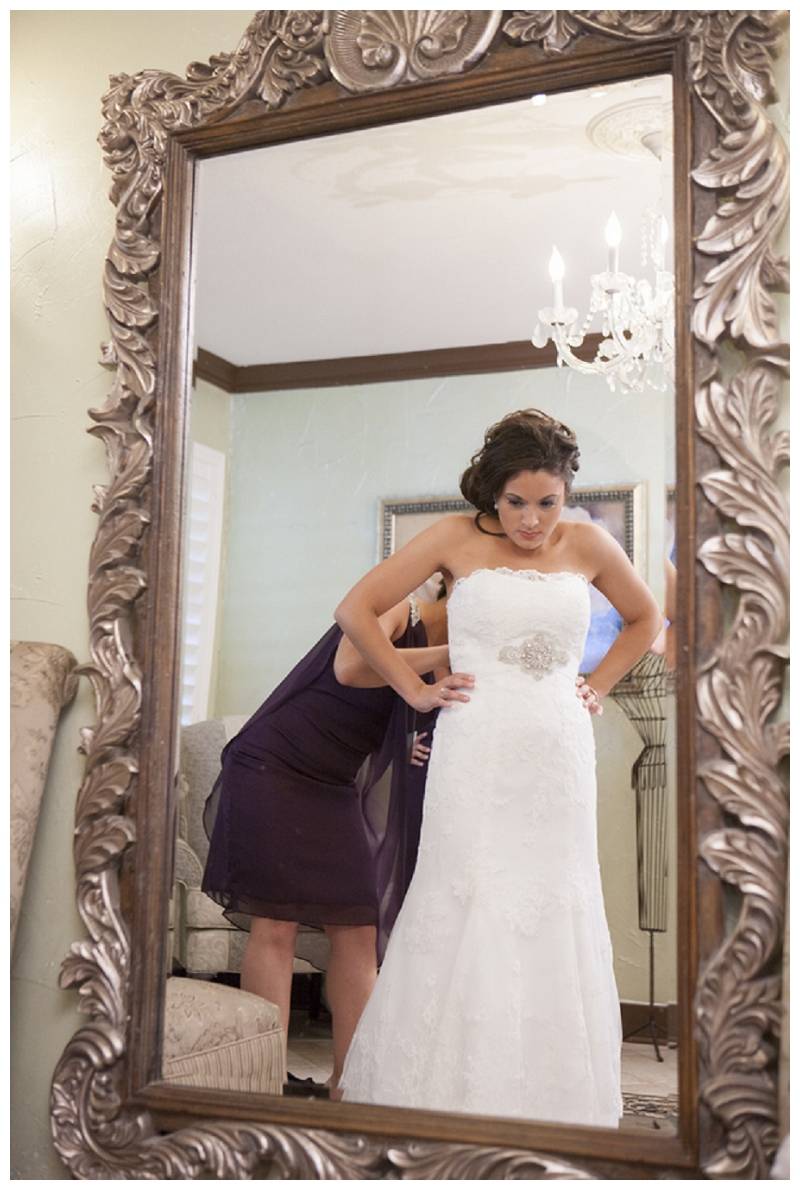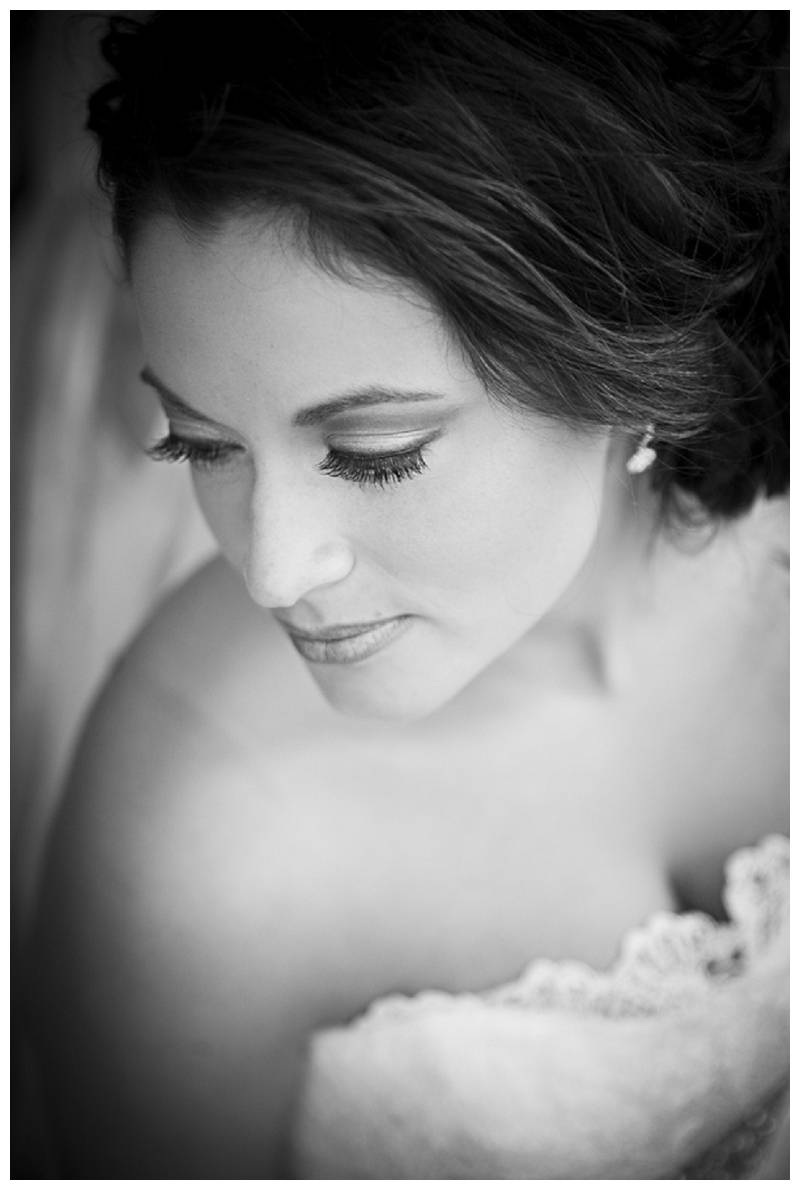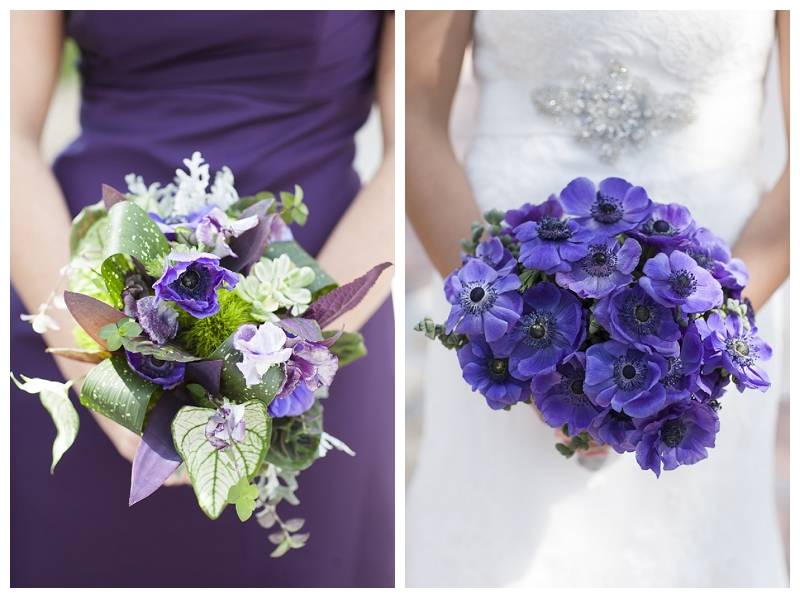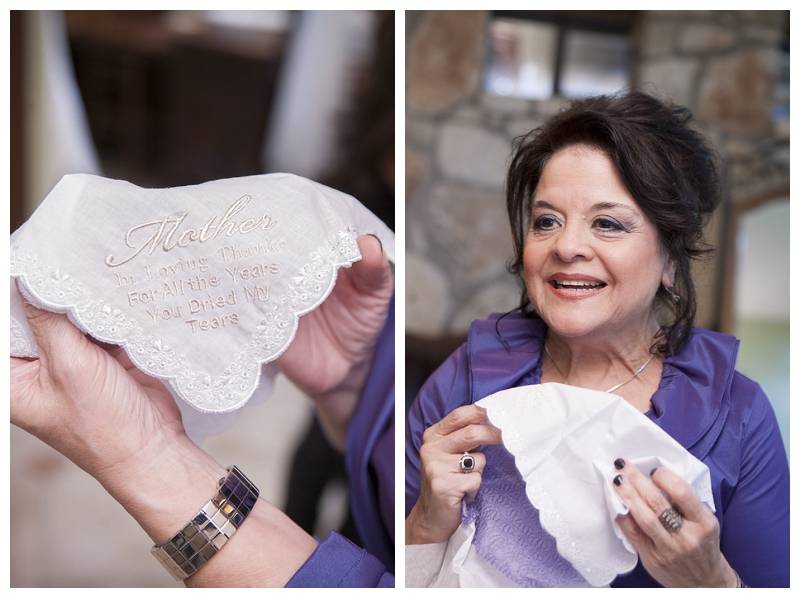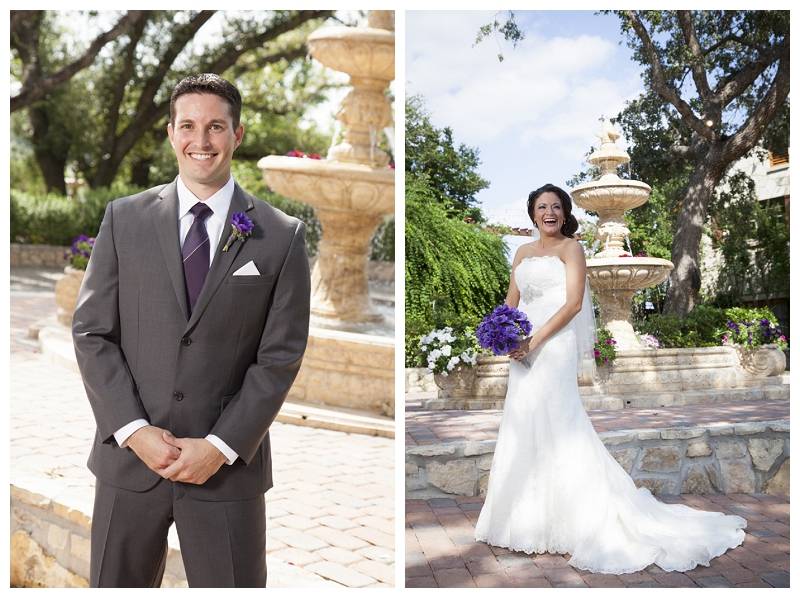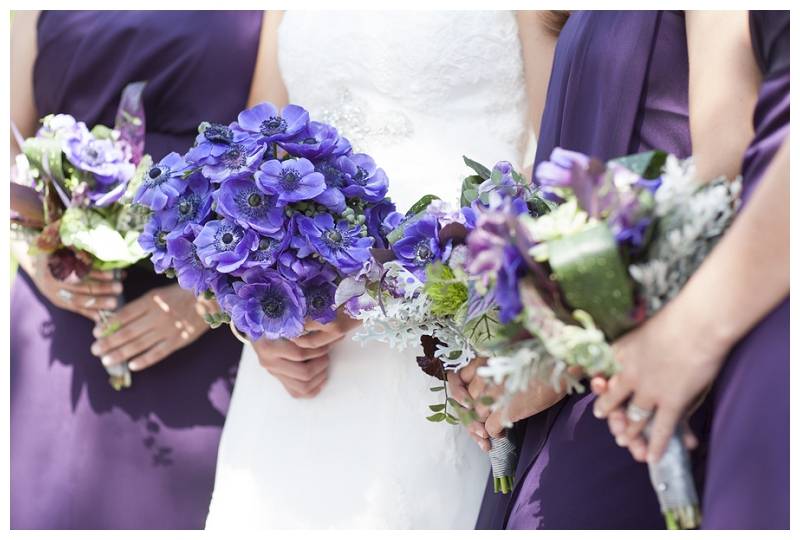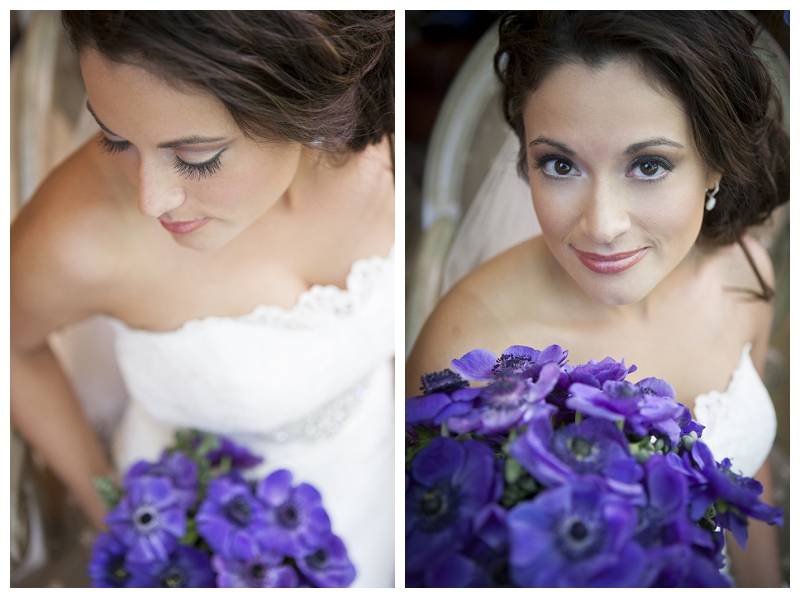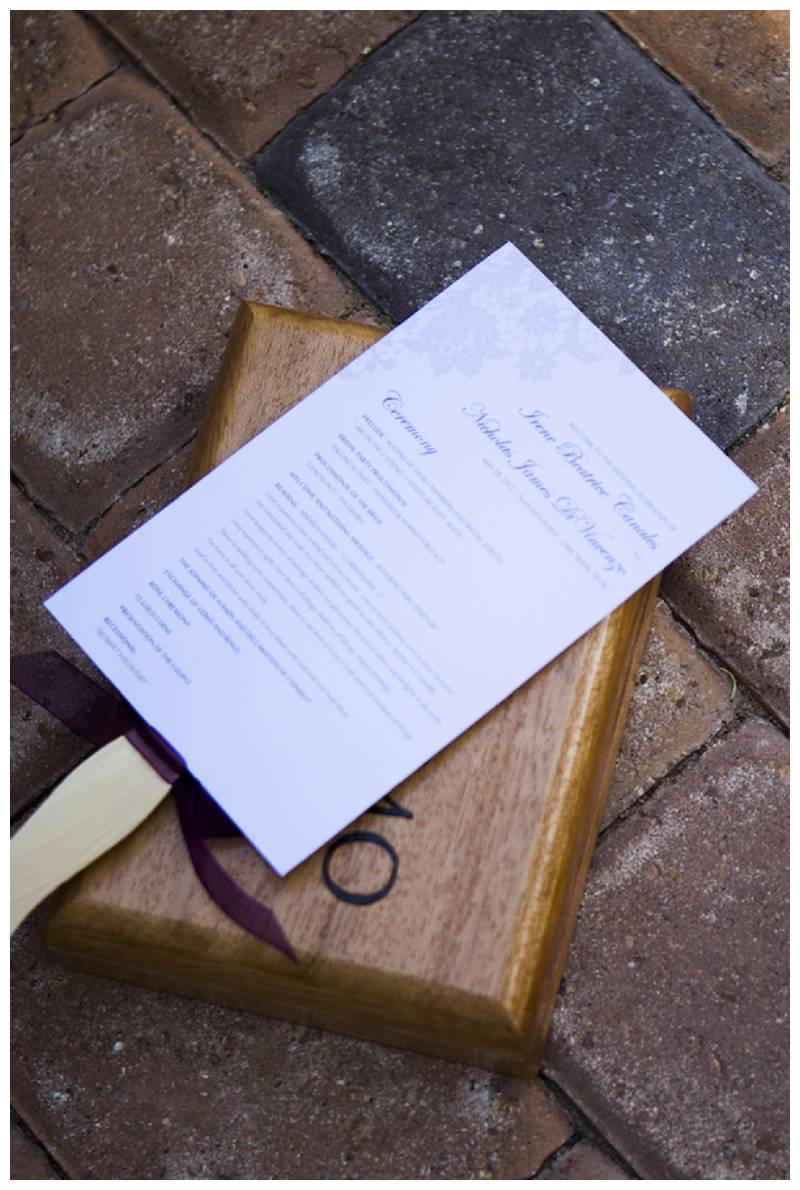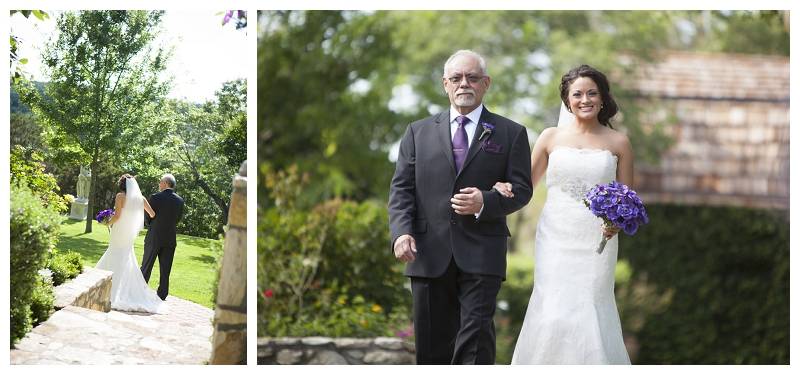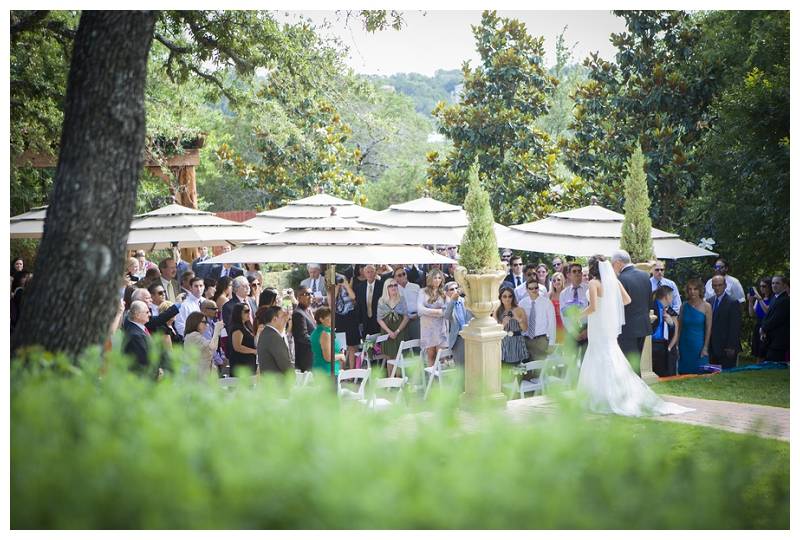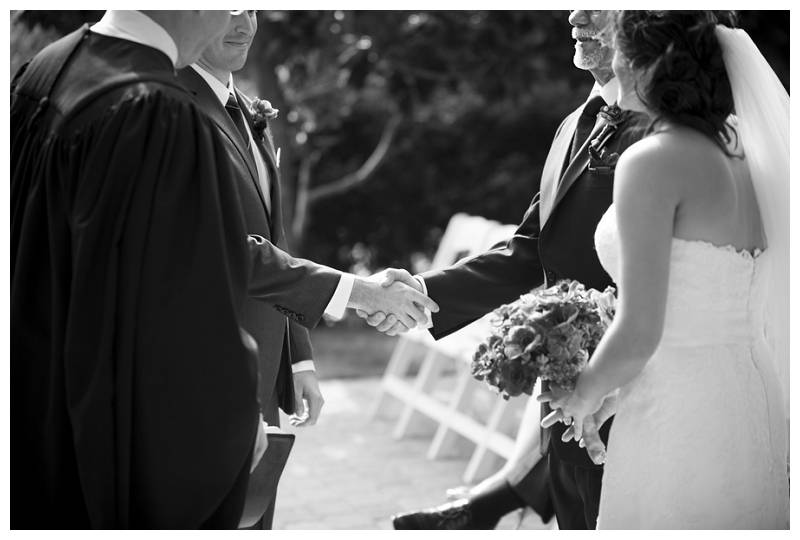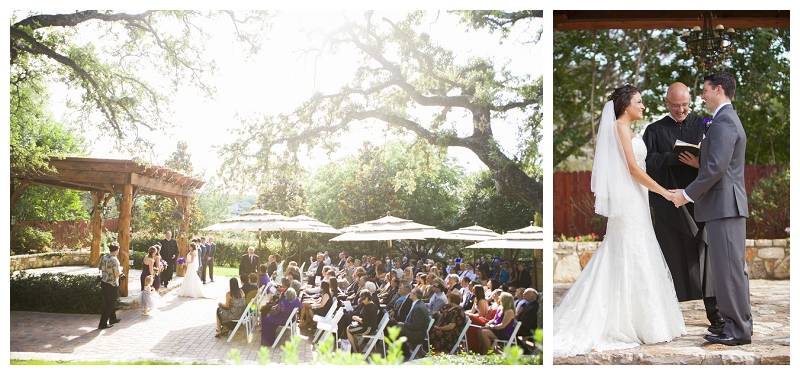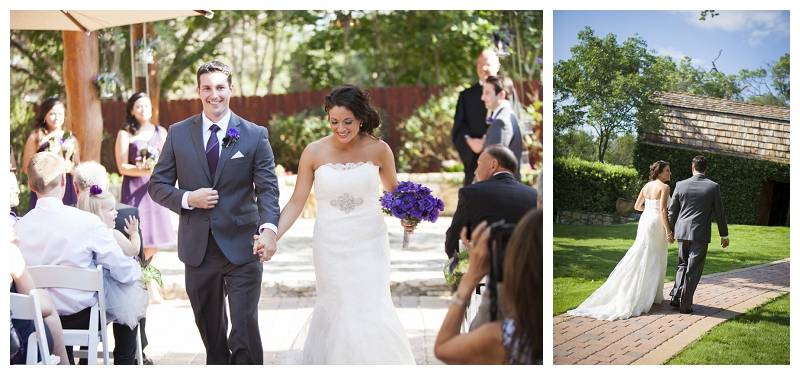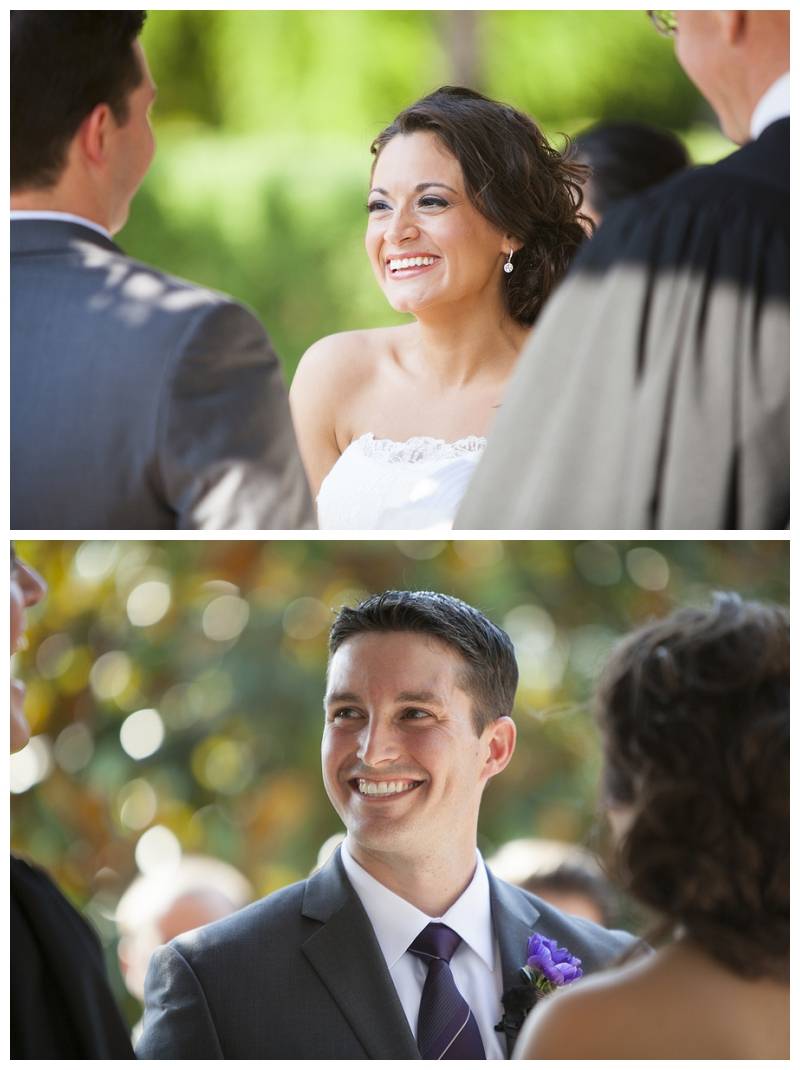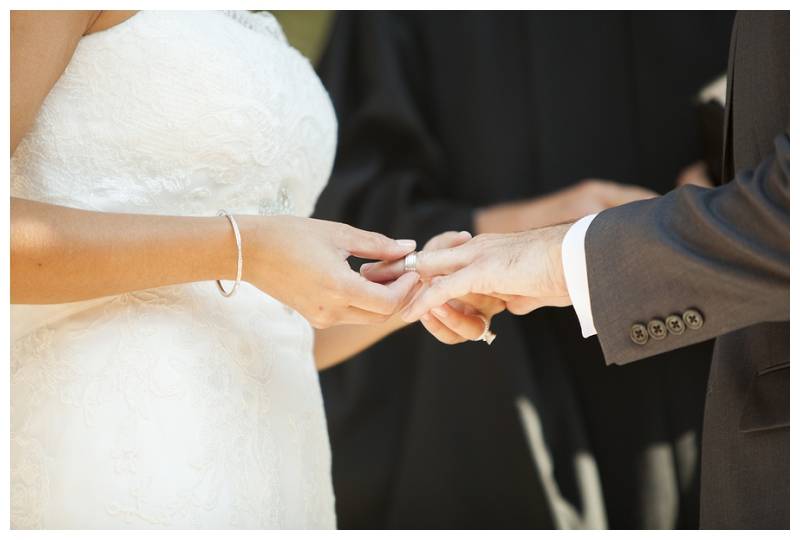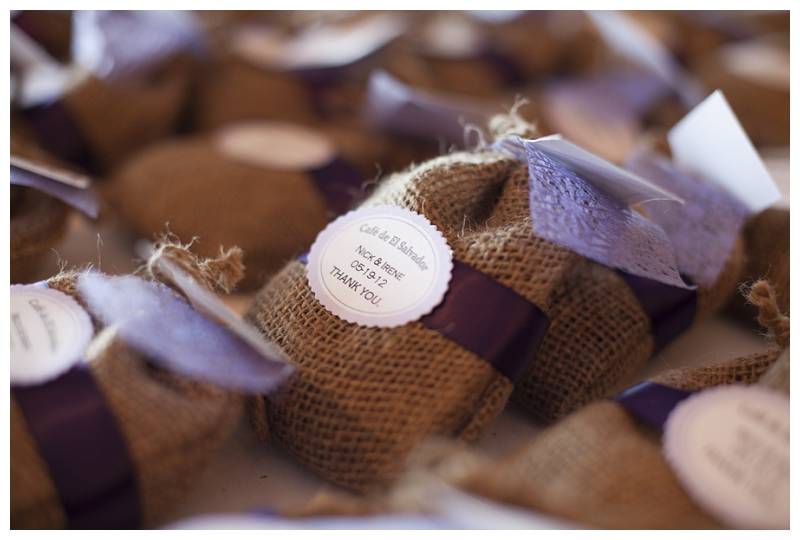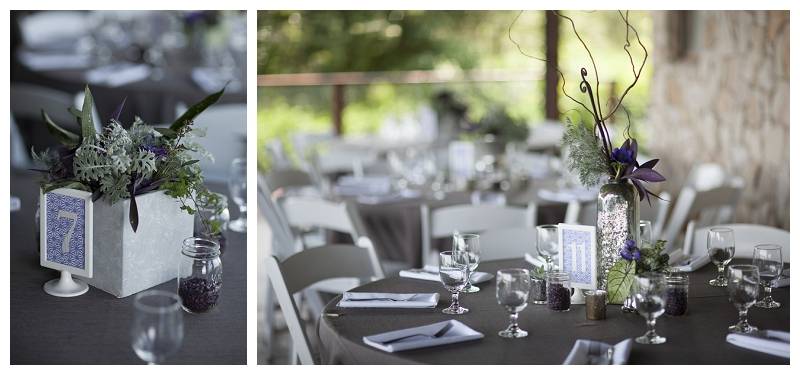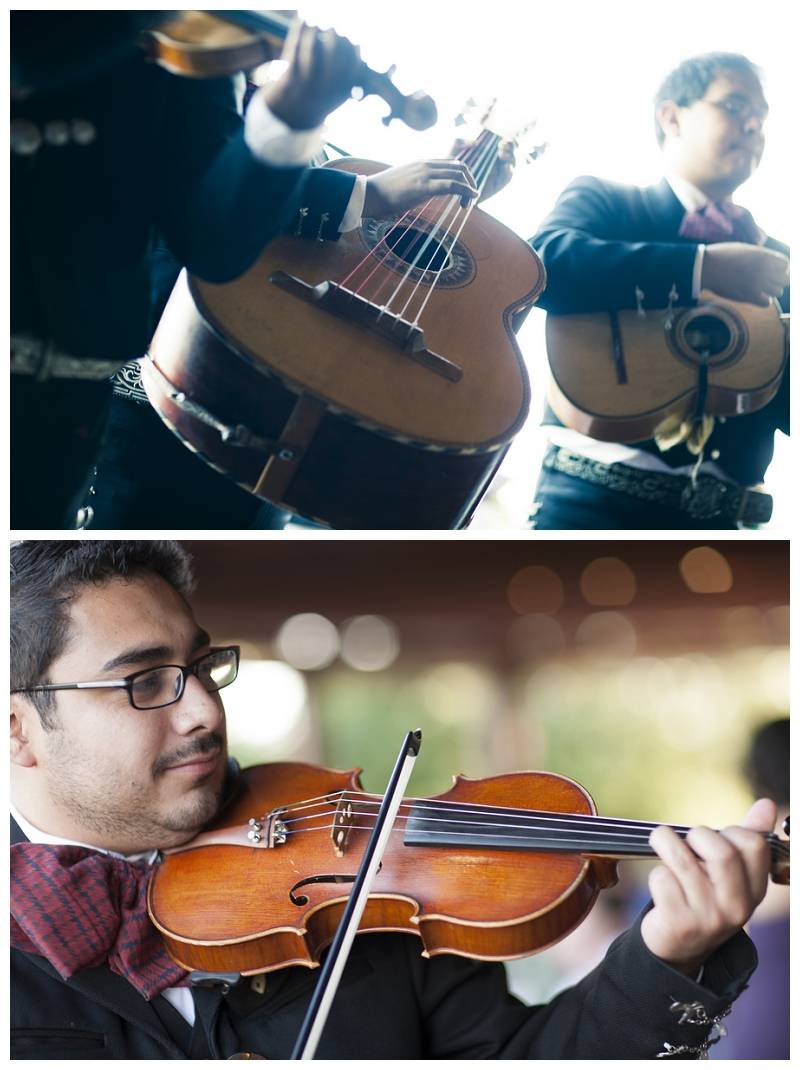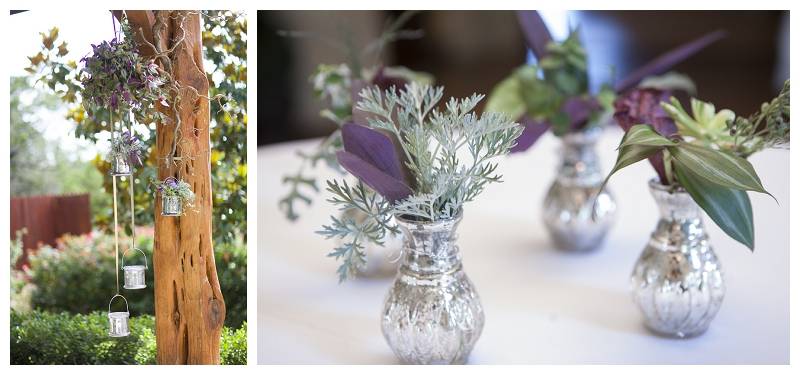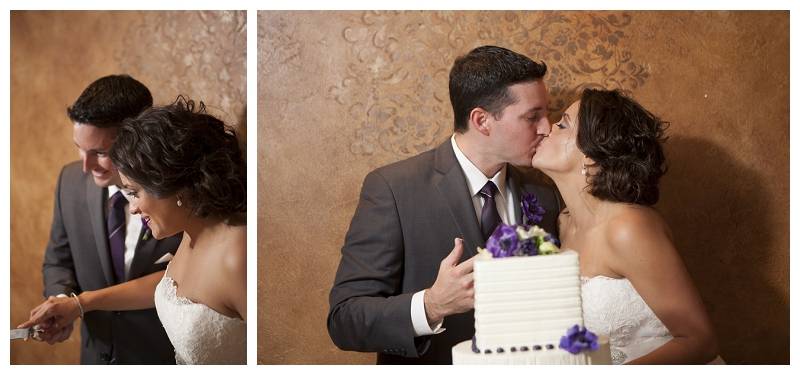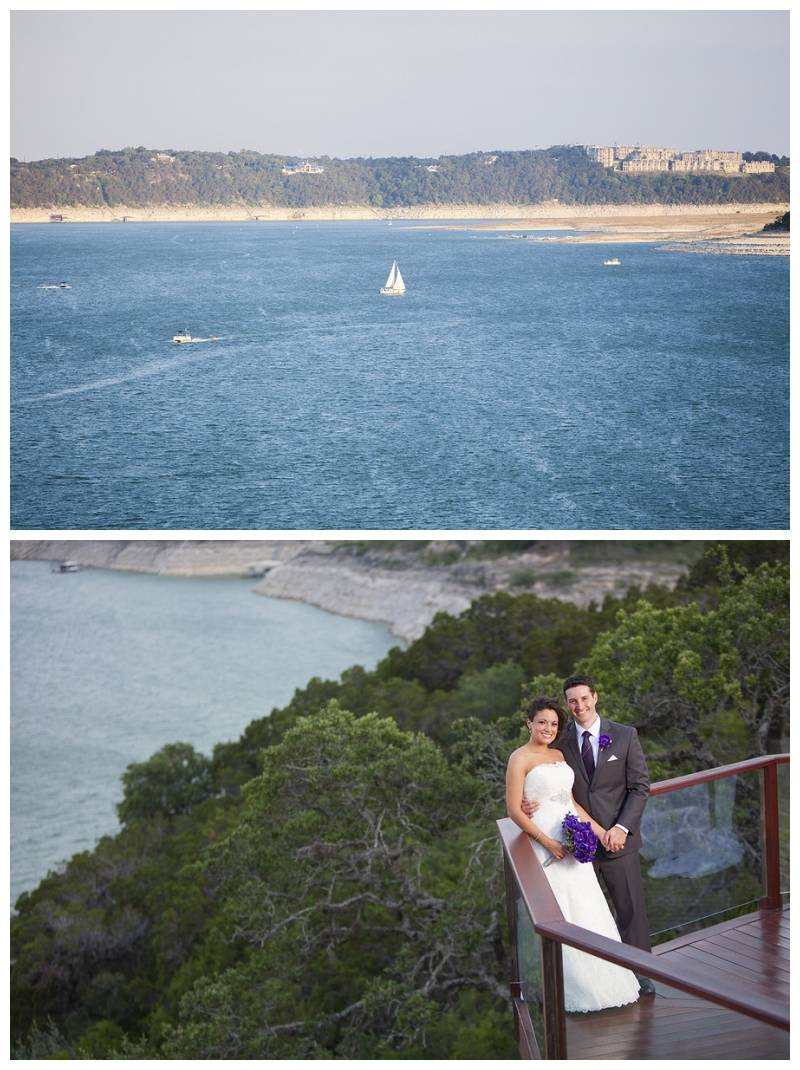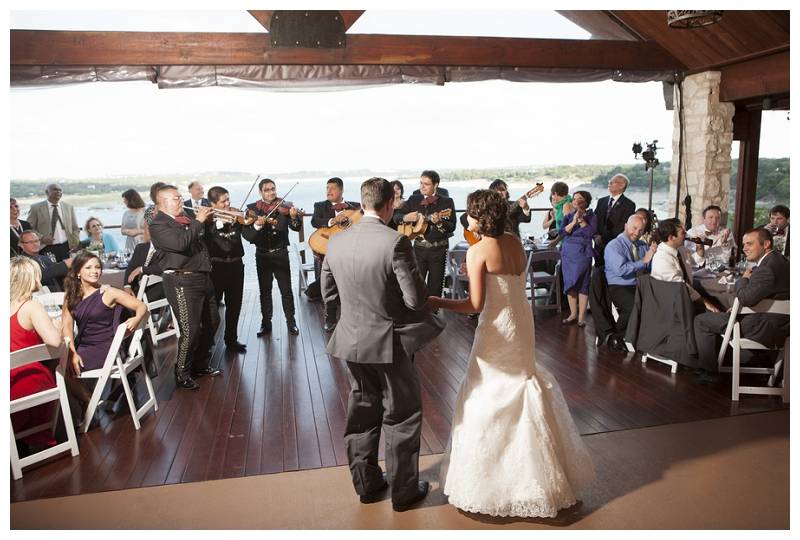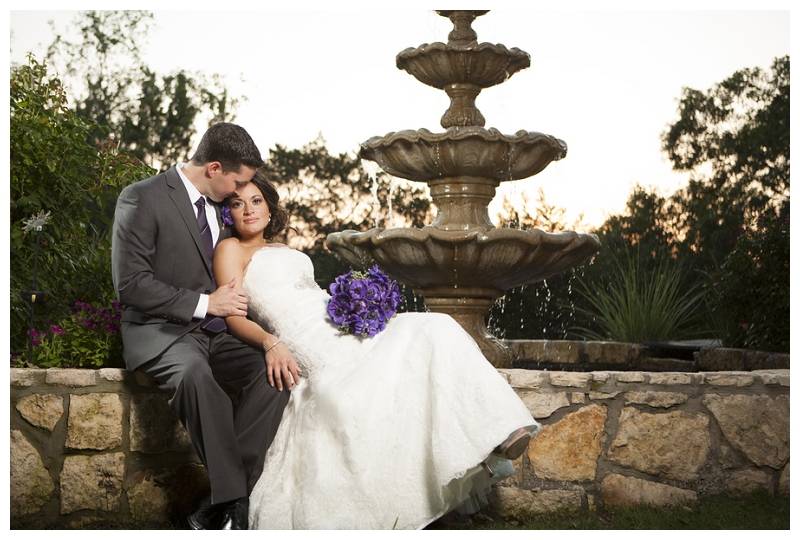 From the bride...I wanted the overall theme to reflect a natural and classic simplicity with tons of texture. My main color was eggplant purple and the main flower, purple anemones. I wanted the purple to pop so my other colors were neutrals, white and grey. Since my venue, Nature's Point, had tons of green and flowers blooming, I didn't want to compete with the how pretty the venue was, so I didn't want too many flowers, but more succulent plants to go with this natural feel. The center pieces for the tables varied. Some were groupings of mercury vases and the other tables had white washed cement boxes which I found from a great store in NYC. The cement boxes I thought were such a neat touch. I loved how my florist, Visual Lyrics, was able to hang some mercury vases on each side of the altar. They did an amazing job with the flowers!! We also placed led lights in mason jars filled half way with purple dyed rocks (the same rocks you find in fish tanks). The linens were a cement colored canvas linen which balanced the center pieces, and I kept the white chairs to pop against the grey.
The only DIY projects I did were the favor bags/escort cards and table numbers. The favor bags were combined as escort cards. This was really neat because again I wanted to incorporate my heritage. In El Salvador, where my family is from, coffee is huge. So I found the burlap bags online, made the tags and wraps myself, and the coffee was actually whole bean coffee brought over by my family from El Salvador. My uncle owns a coffee mill and custom roasted those beans, and they were able to bring over 16 pounds of it for the bags! Crazy, but such a special touch! I wanted something with some texture for the table numbers. So I used purple hemp paper for the background and framed it with IKEA white frames. I had so much left over of the purple hemp paper that I used it for the favor bags as well.