This next eclectic Kerrville wedding from Thompson Poole Photography is a site to see! This American bride and English groom came together in the Texas Hill Country to put on a unique, detailed-filled celebration that represented both of their cultures. There is so much eye candy in this affair! From the oh-so-interesting bridesmaids dresses to the non-traditional reception venue, you'll be devouring these details for months. Hop on over to the gallery for even more eclectic goodness.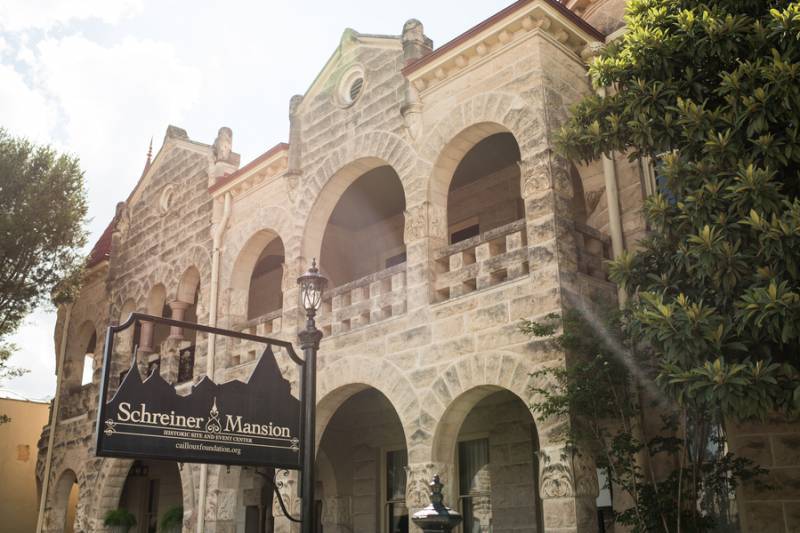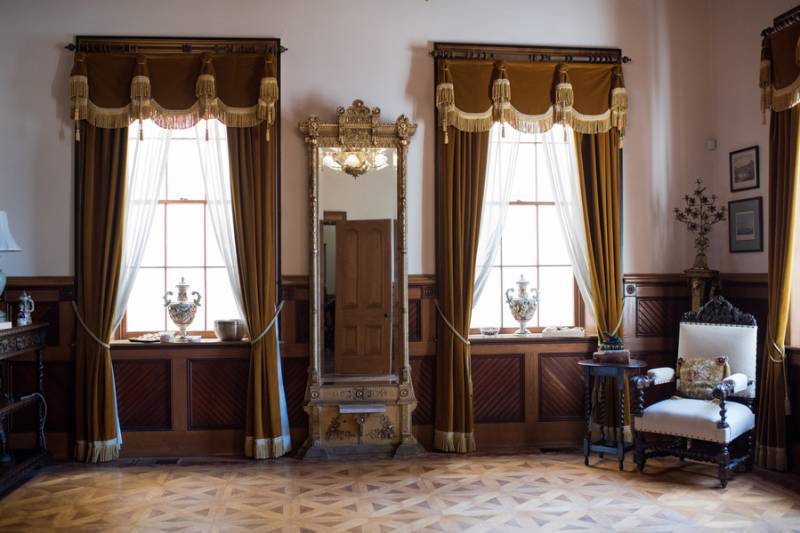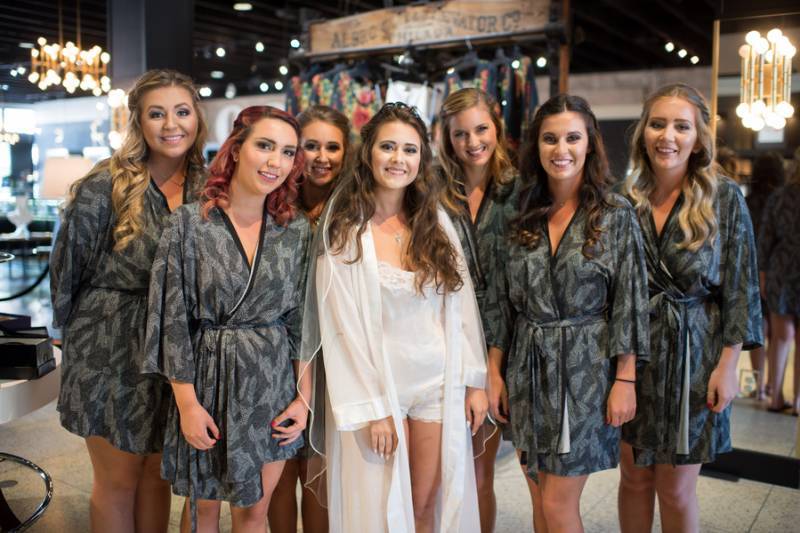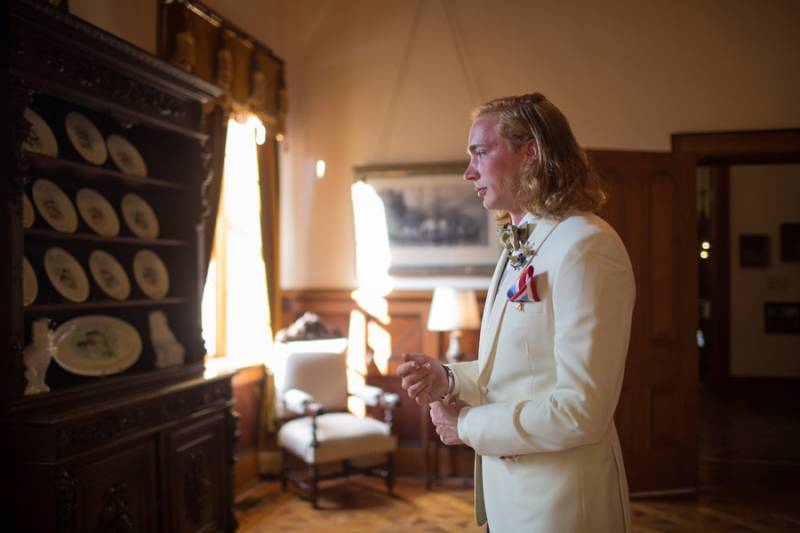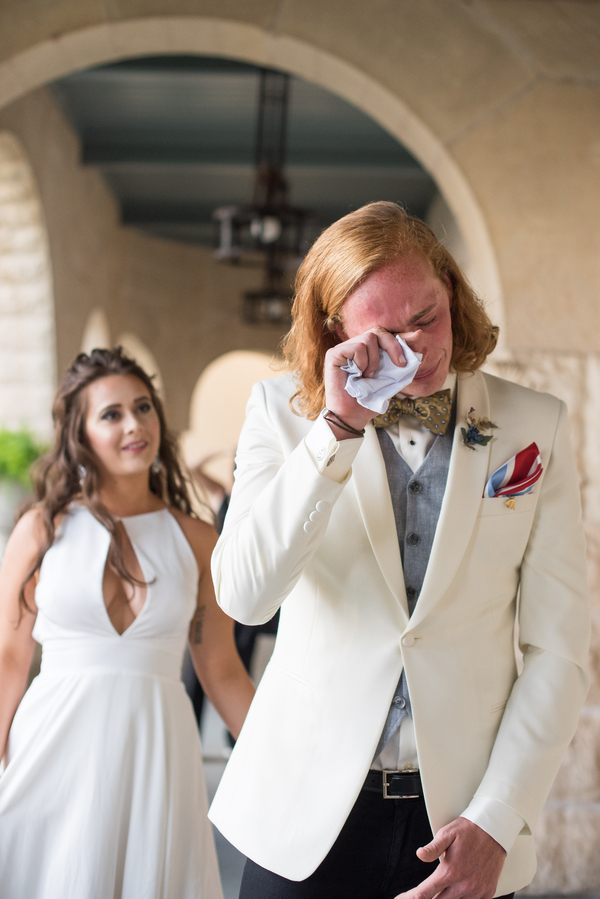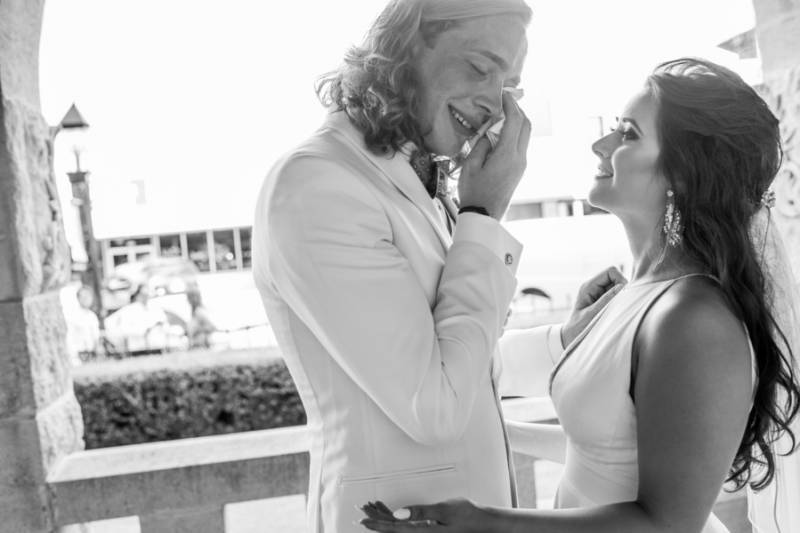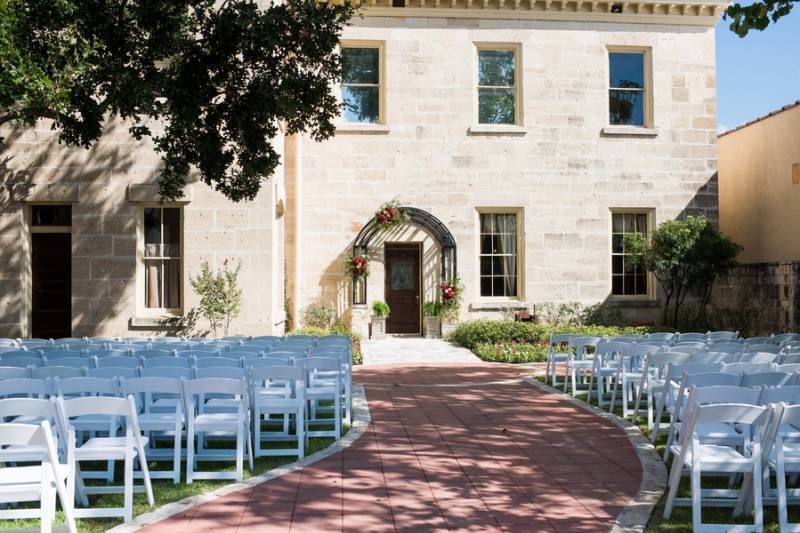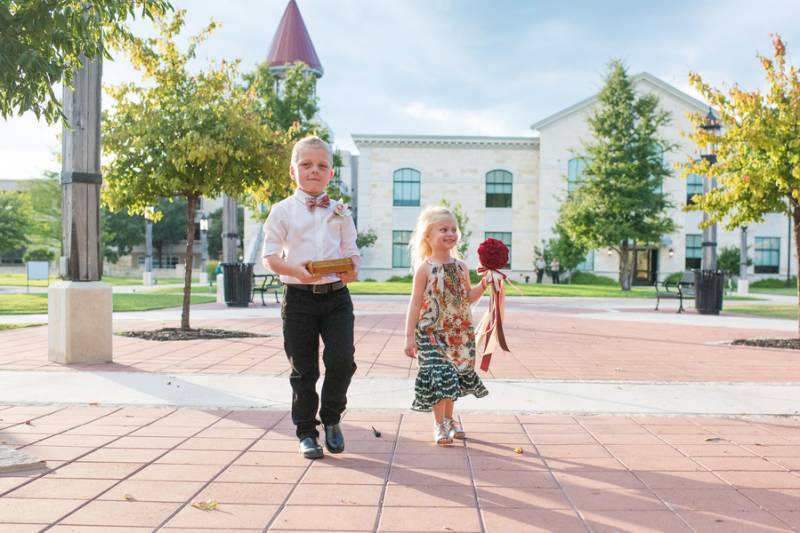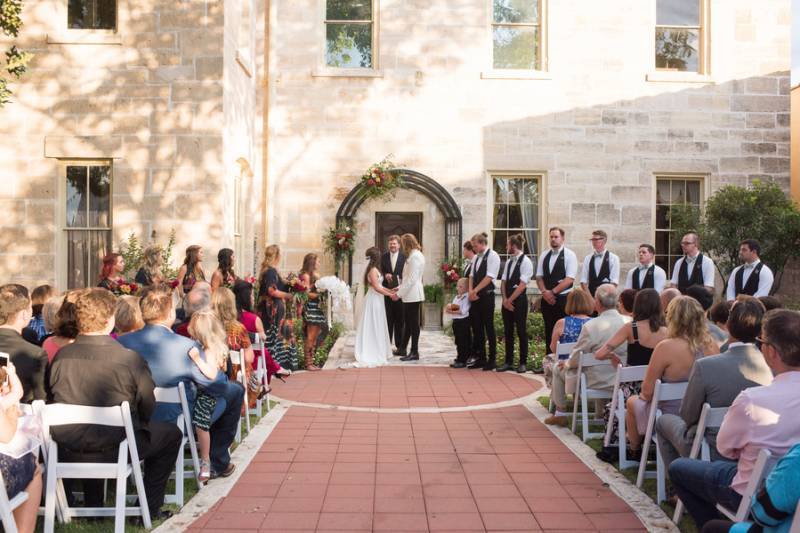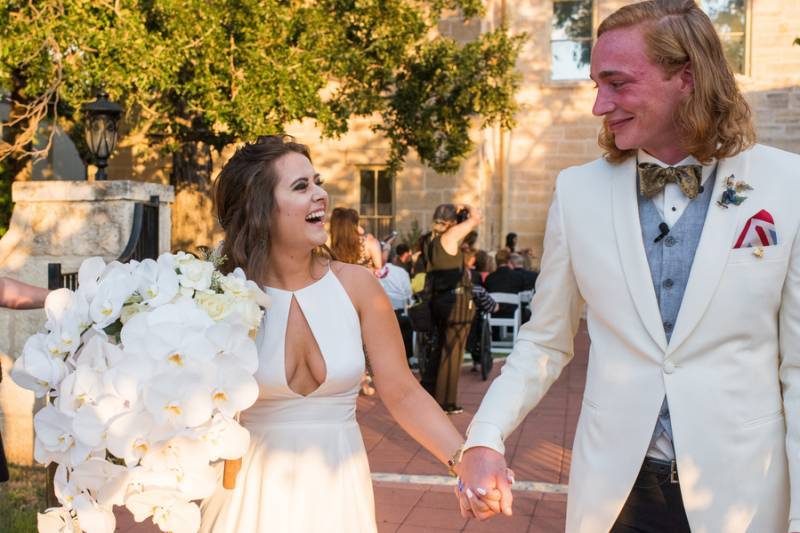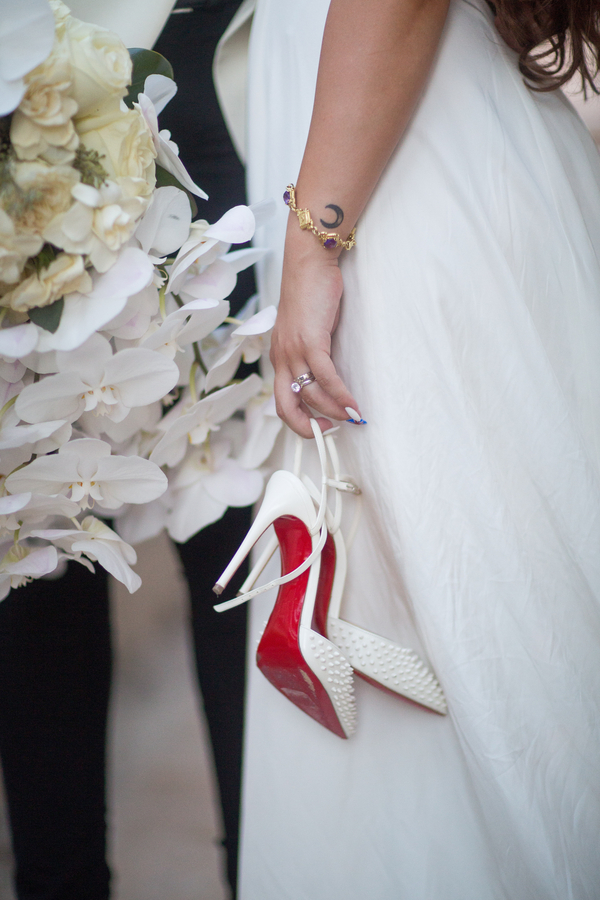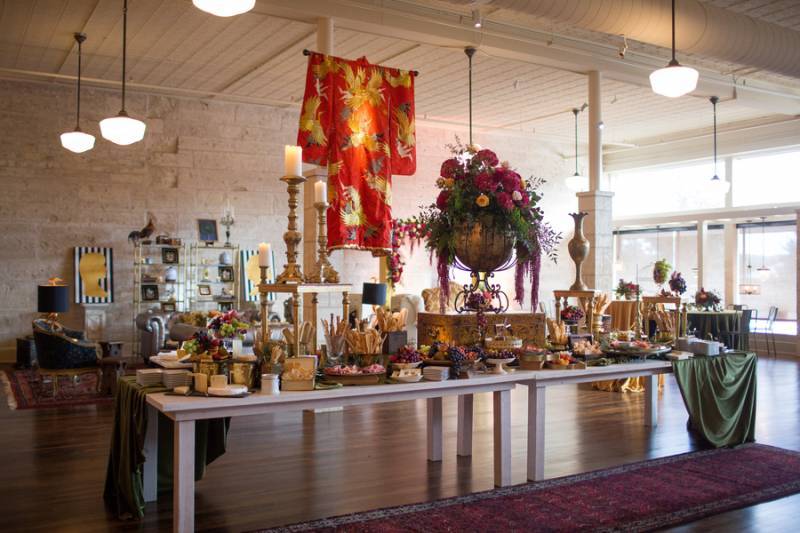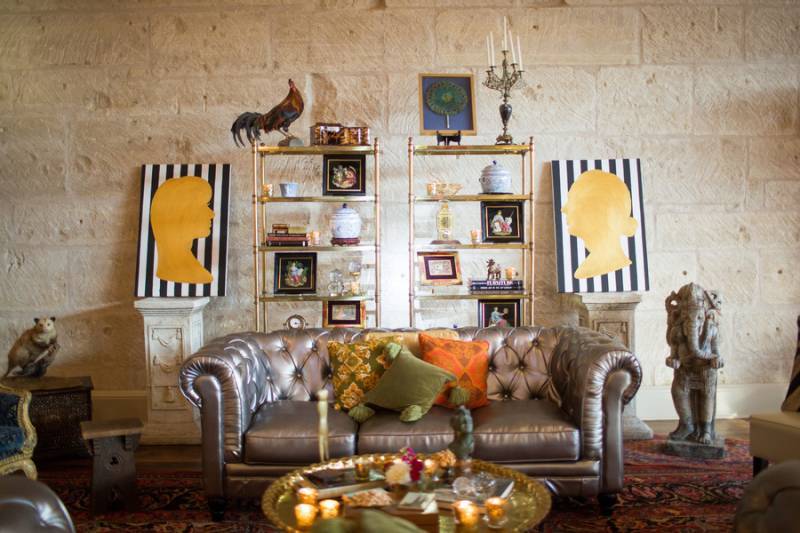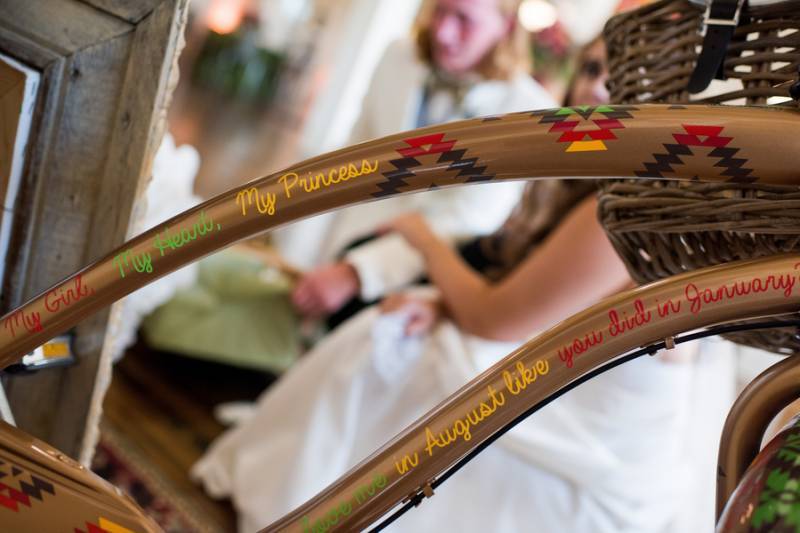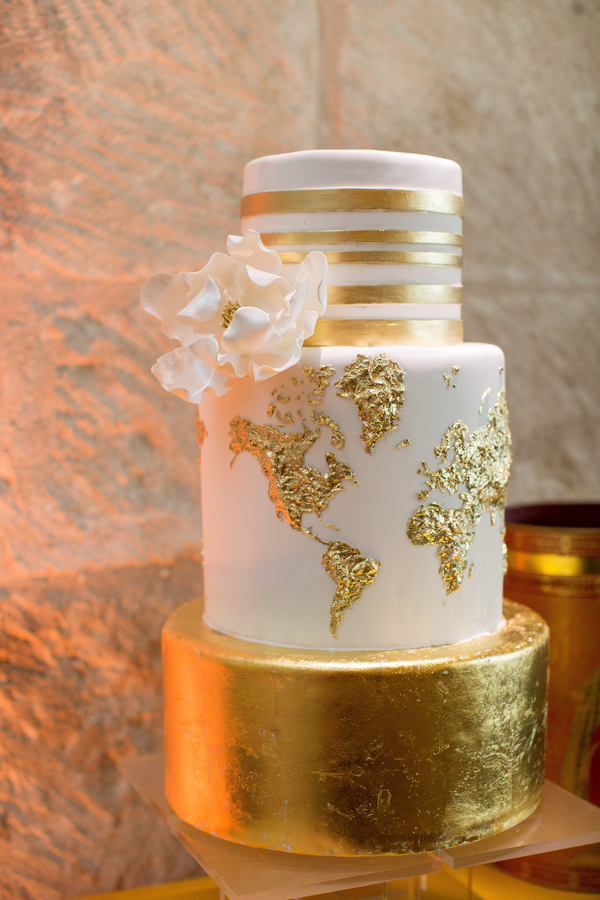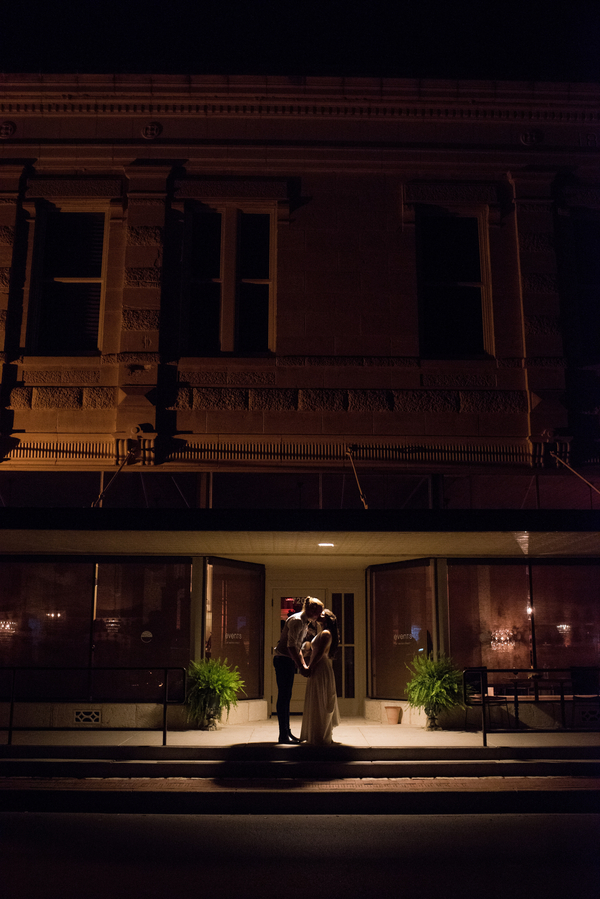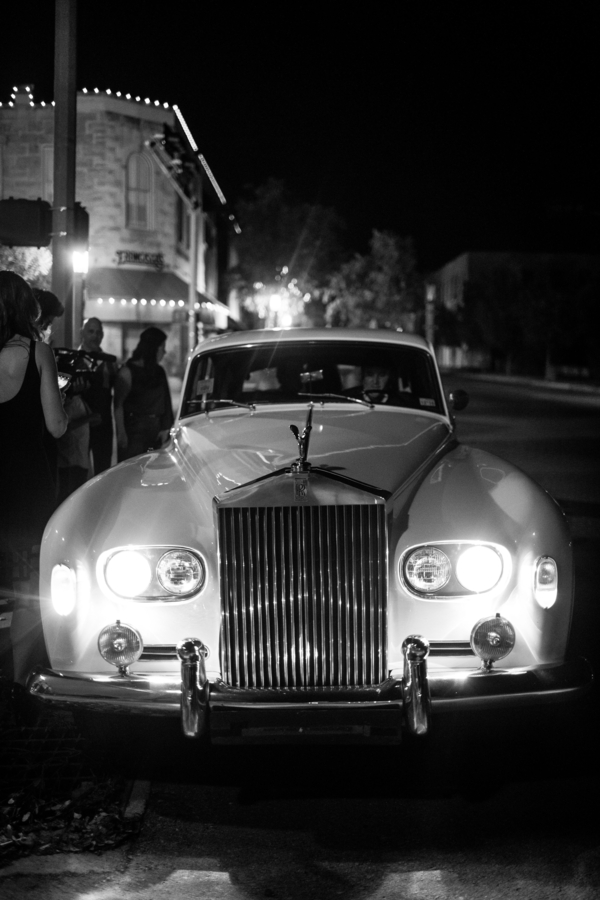 From Thompson Poole Photography...Britain meets Texas in the heart of the Texas Hill Country.Karl & Natalee met in Austin while Karl was traveling with friends. They had a brief interaction and just couldn't forget about each other. They dated internationally, visiting each other whenever possible for over a year.They wanted their wedding to be a time to share their love and excitement with all the family and friends who mean so much to them. The wedding was a tribute to Karl's native England -- Natalee's Union Jack manicure, Karl's favorite English meal prepared for him before the ceremony, and touches of Britain throughout the reception decor. The wedding was also a tribute to Natalee's family -- the bridal party jewelry was from the bride's family's personal collection and the wedding ceremony decor was all from the bride's family's personal collection. The reception featured an extensive hors d'oeuvres buffet, multiple lounge area vignettes and a large floral adorned "photo booth." The reception ended with an antique car send-off and iconic Texas burger -- Whataburger -- favors for the guests.
From the Bride...Our wedding absolutely blew my expectations out of the water. I knew it was going to be a beautiful and fantastic day, but I had no idea how amazing it would truly be. My husband is from London and moved to Texas to be with me, so it was very important to incorporate his side of the world into our day. For months leading up to the wedding we filled a storage unit to the brim with antiques and different odds and ends for our wedding planner to use in our reception space. However, most of the pieces from our reception came straight from our and my parents' homes. We had family and friends travel from literally all over the world to share our day with us and that meant more than anything. We wanted to make sure that every part of our wedding was meaningful and intentional. The day we wed was the one year anniversary of the loss of my grandfather and days away from the anniversary of the day we met. My father's childhood best friend officiated for us, my mother's best friend was our wedding planner. My younger brother played my processional song as our father walked me down the aisle, Karl's youngest brother was our ring bearer. The list goes on and on. Our wedding was extremely intimate and every little part was played by someone special to us. Karl and I wanted our marriage and wedding to reflect not only the merging of two lives and two families but also two entirely different worlds.