We have a fantastic Tyler wedding to show you today. This bride incorporated so many beautiful elements into her wedding. I just have two words for you-baby's breath! Yes, what so many people consider just "filler" can be taken to a whole other level left in the hands of the right creative person. And let's not even talk about the fashion...Vera Wang...J. Crew...yeah, I definitely want to be friends with this bride. And she also clearly knows how to pick a photographer. Lacy Dagerath with More Than an Image Photography took some amazing photos-with a horse, no less! I am completely overstimulated...go ahead, dive in.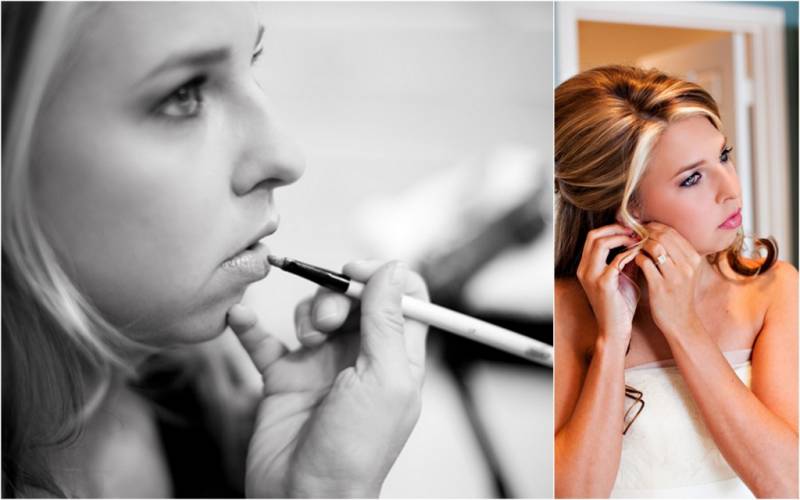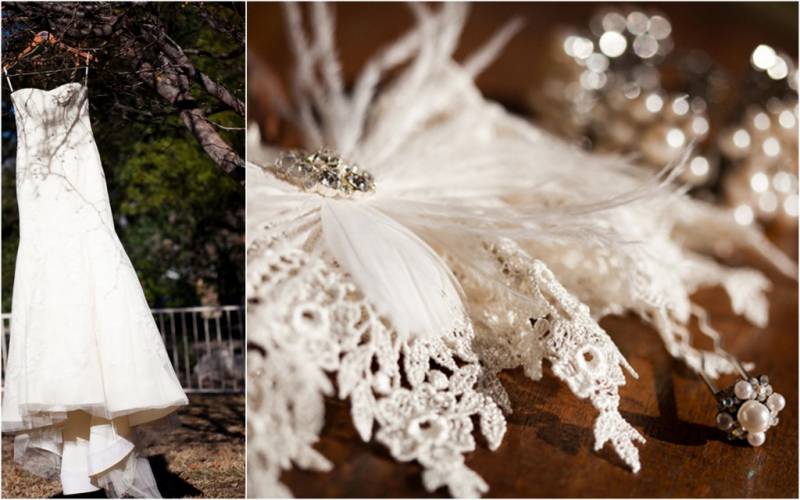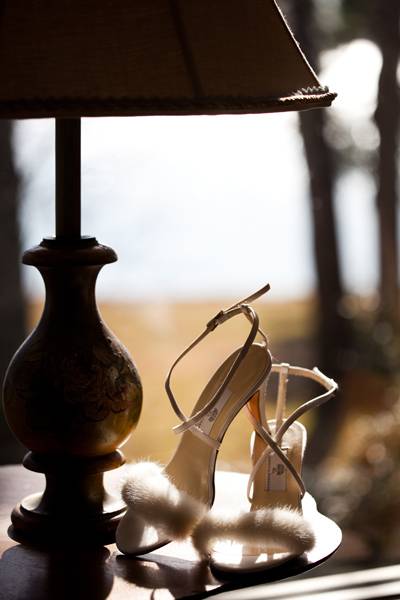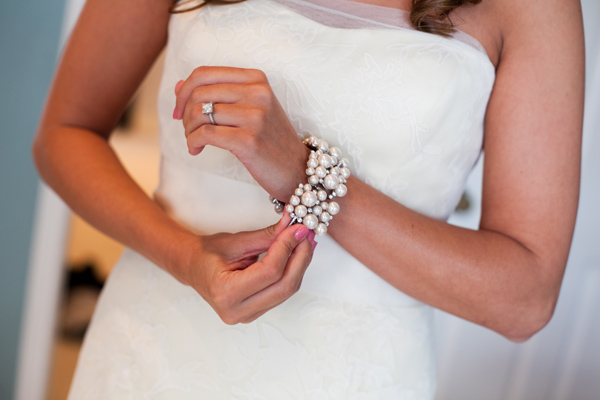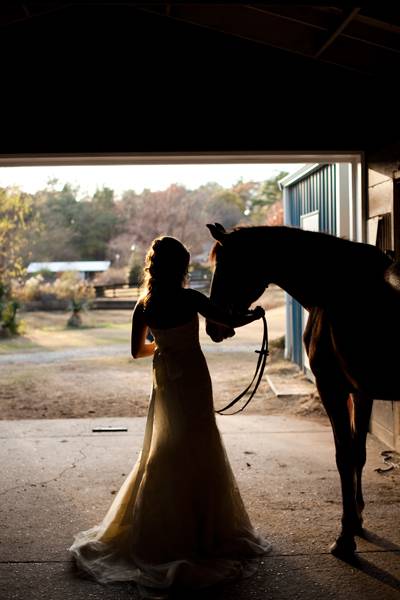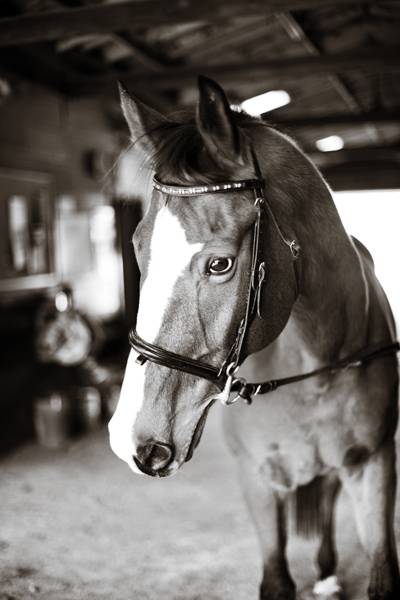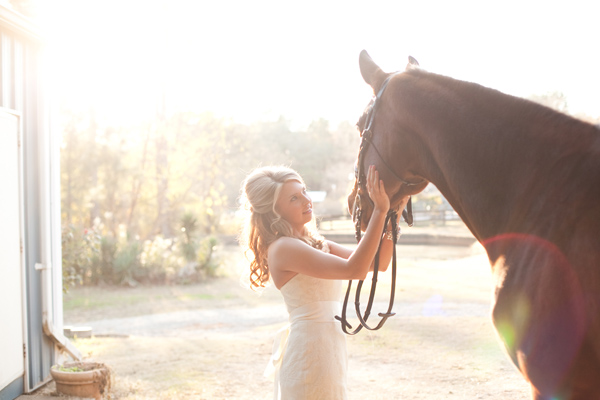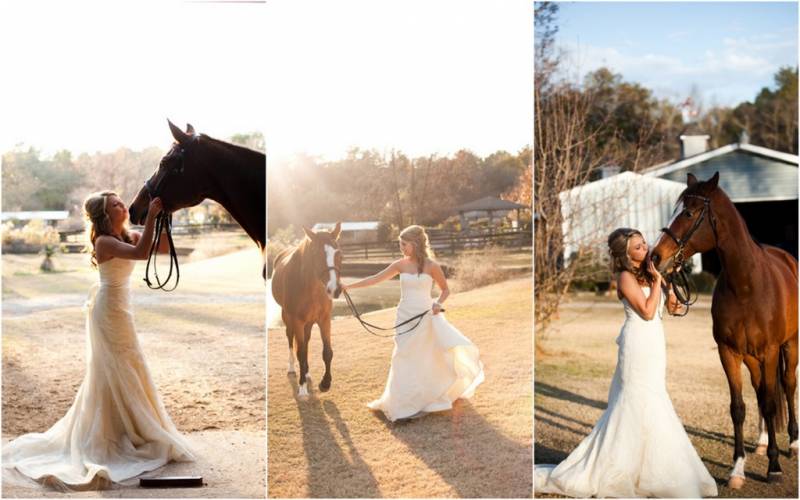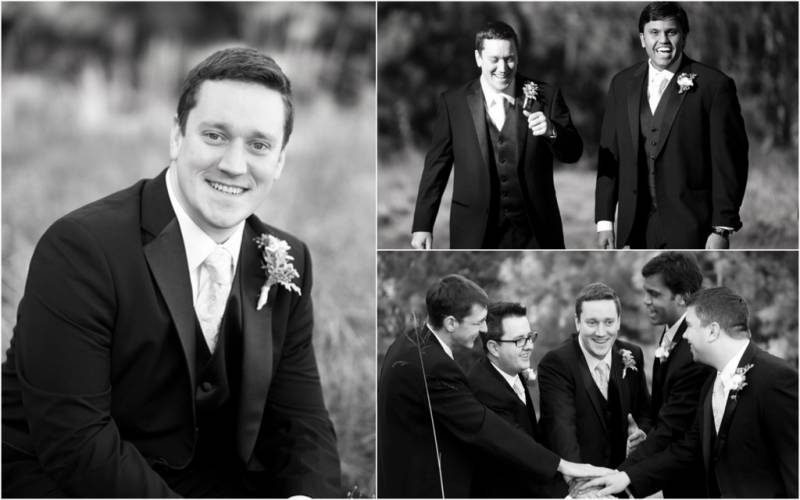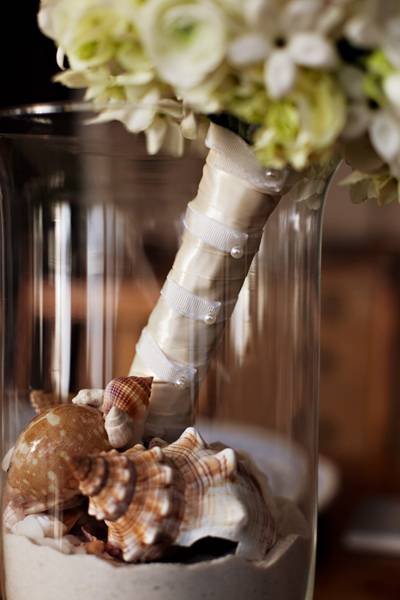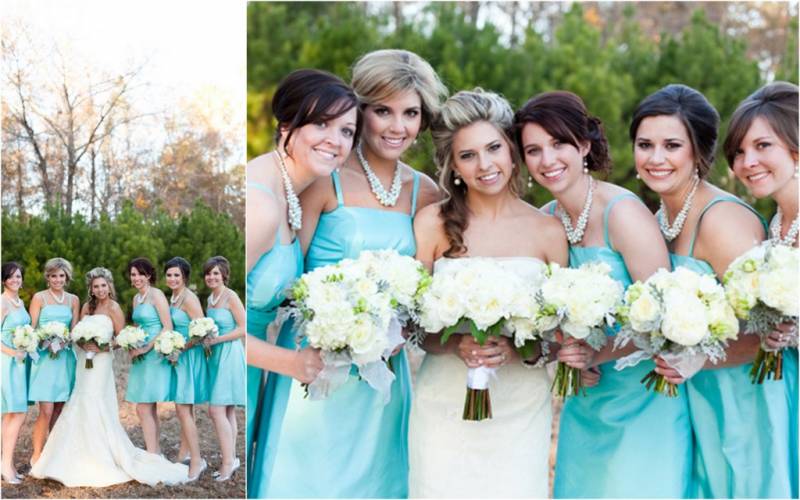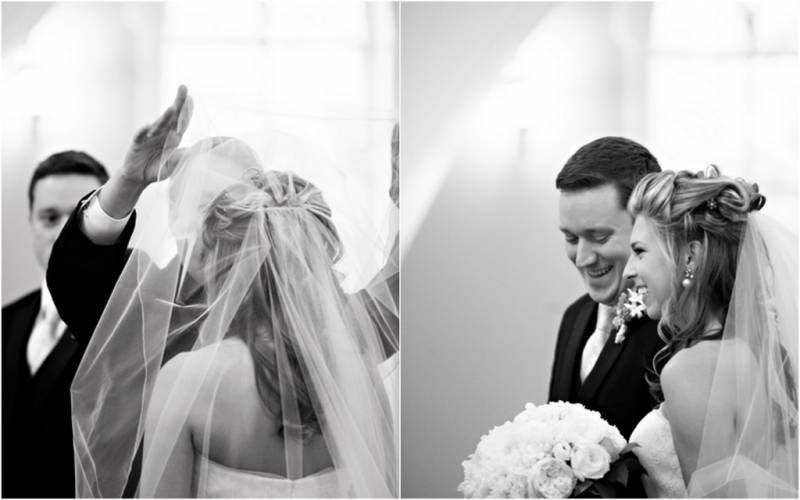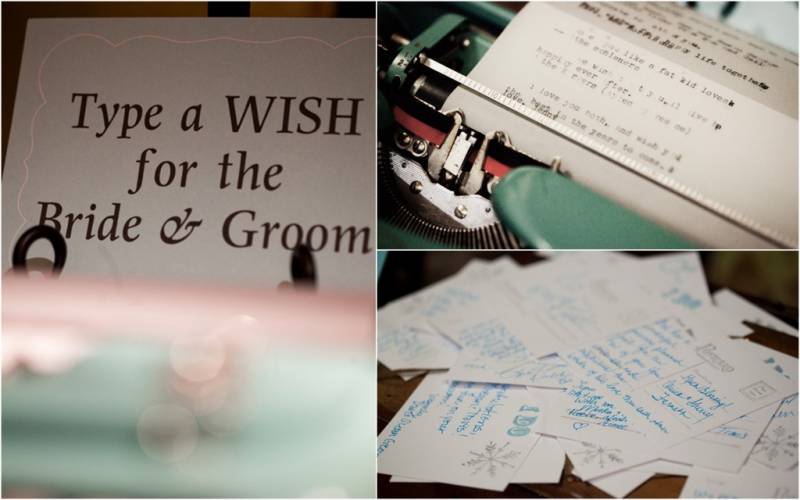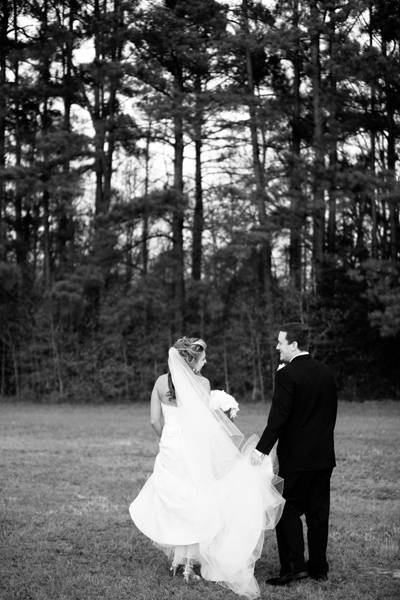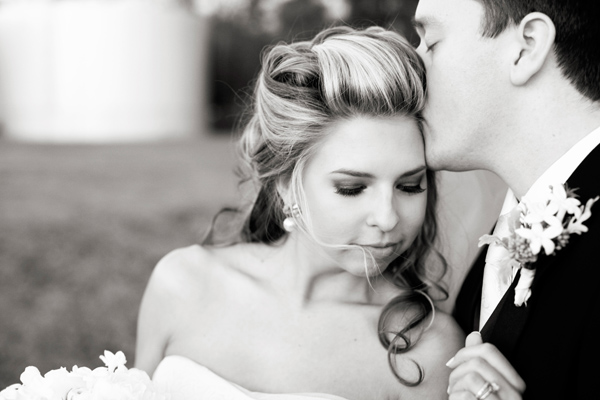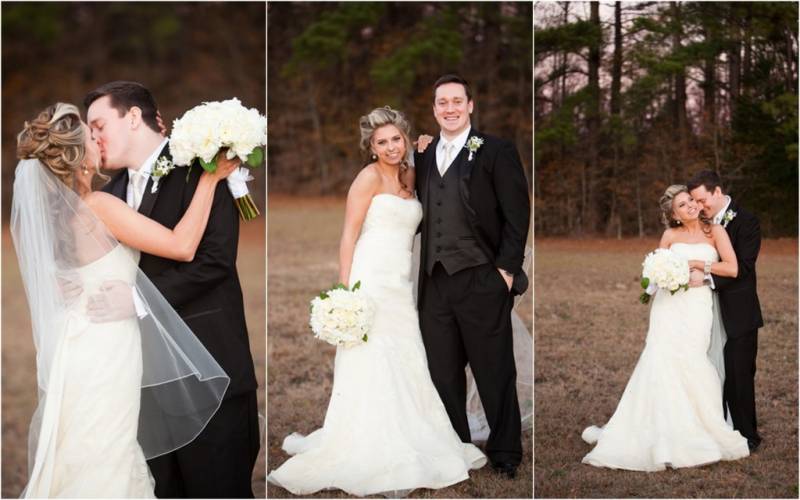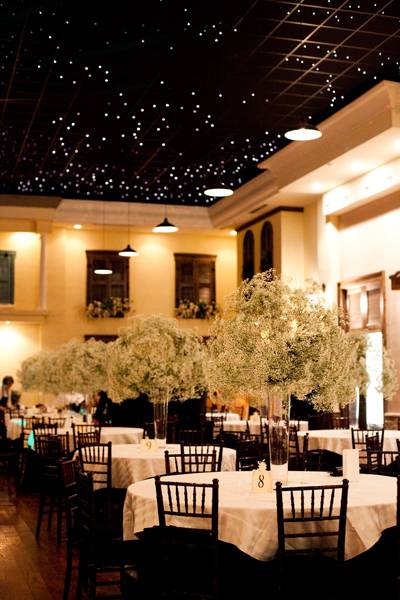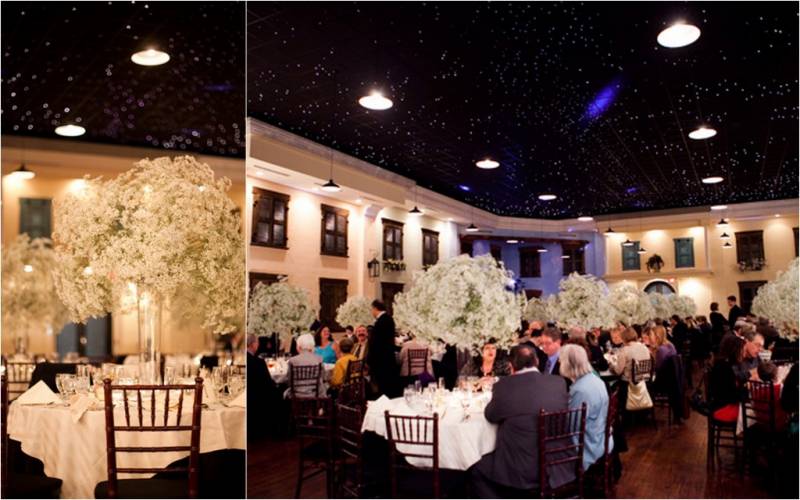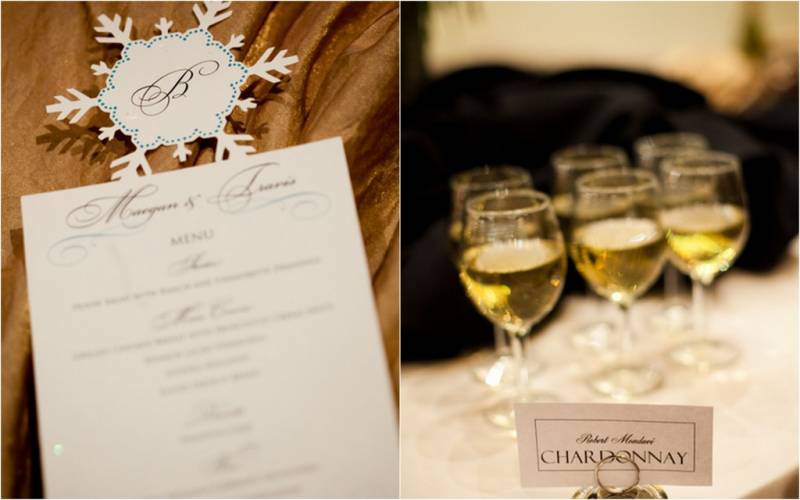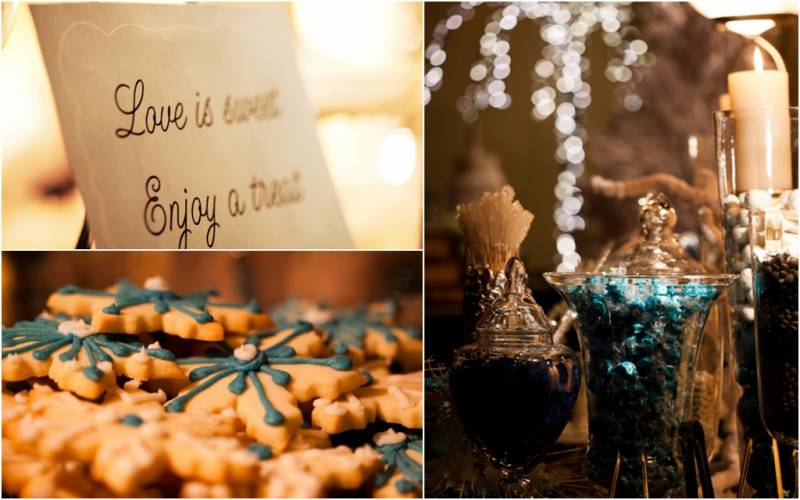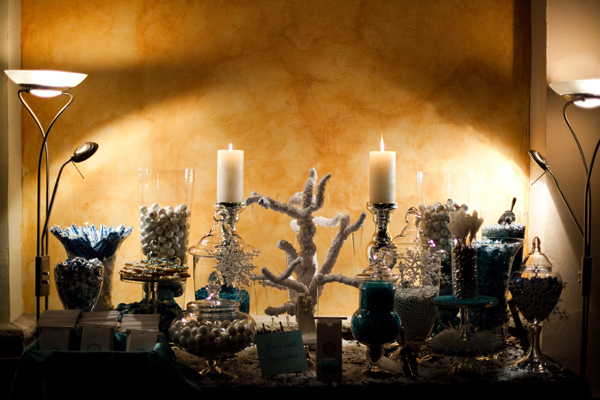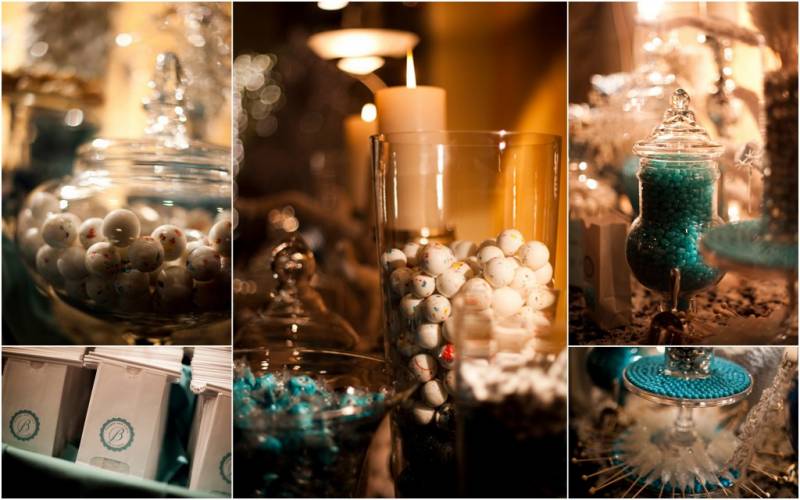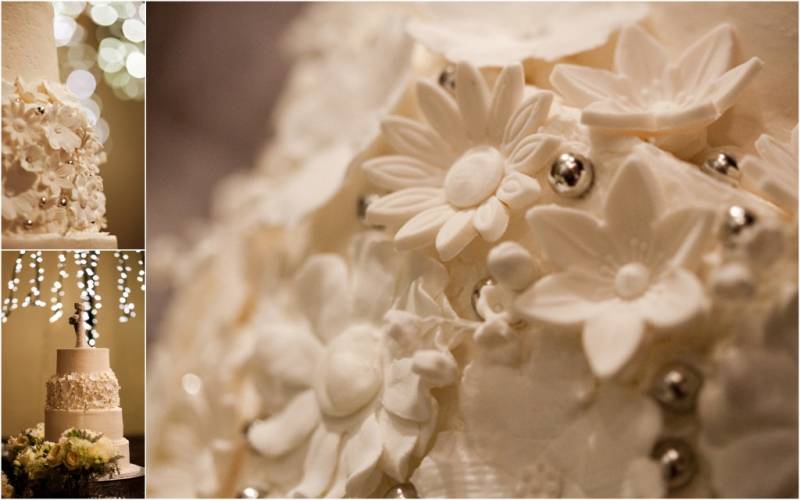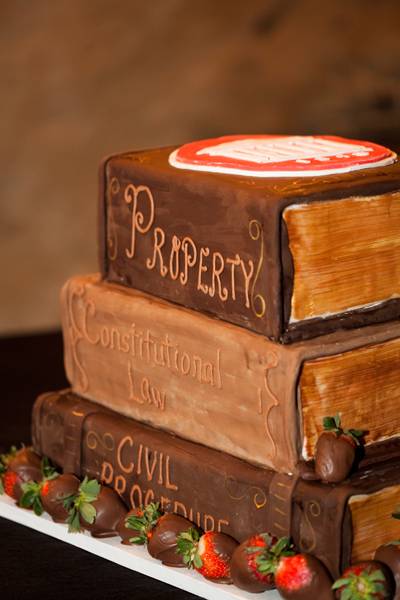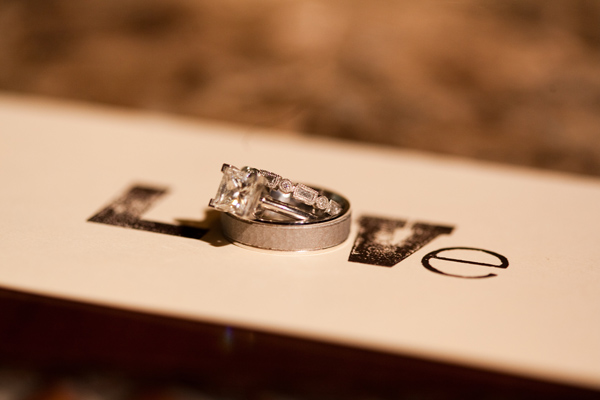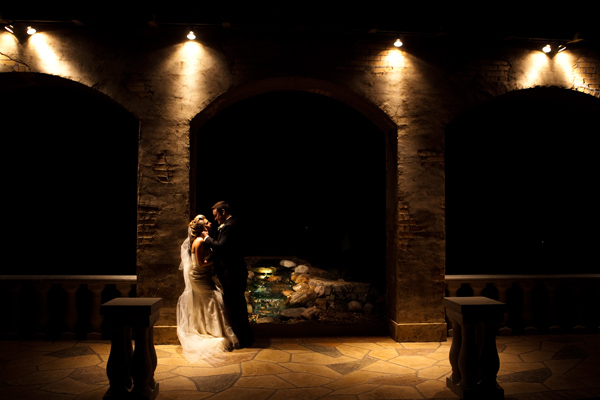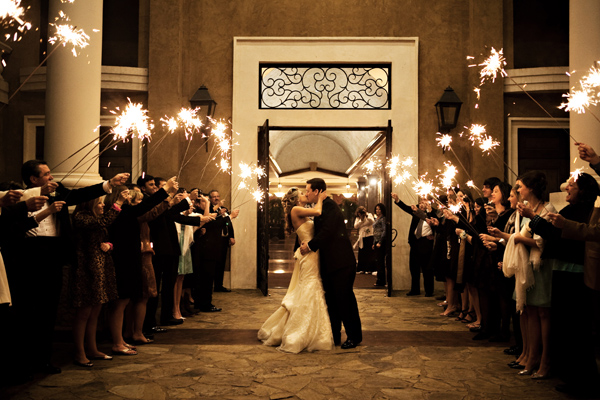 From the Bride...My overall vision for our January 1st wedding was "Winter Wonderland." I love the summer and never thought I'd have a winter wedding, but because my husband has just started law school, that's the only time we had to get married! It turned out to be a beautiful winter day, sunny and stark and gorgeous.
The venue we used, Villa di Felicita, had a huge ballroom space with a special fiber optic ceiling that emulated stars, which gave the feeling of being outside under the Texas sky. I have always loved robin's egg blue and white, so I wanted to incorporate light blue, white and silver to create a wintery, icy look for the reception venue.
The music was very important to us, and Colore Ensemble did an amazing job. We had wanted, in particular, the theme "The Ludlows" from one of our favorite movies, Legends of The Fall. It was haunting and beautiful, just like I had imagined it would be.
There were many nostalgic touches in the wedding, from my mom and dad's vintage Lladro cake-topper to re-using my mother's bridesmaid dresses that my grandmother had kept for years, carefully stuffed, in a closet. One of the most incredible parts was that my three cousins could fit into their mother's dresses! So daughter's wore their mom's dresses. We had them tailored and cut short to give them a more modern look, and paired them with fun silver peep-toe pumps. To complete their look, I found a jewelry maker on Etsy (Beautiful Ears) who created the bridesmaid's necklaces, modeled after a funky J-Crew pearl necklace I had seen on their web site. The girls looked absolutely beautiful!
One of my favorite details was the flowers: huge glass vases filled with baby's breath- they were light and fluffy, like clouds of snow on each table. I used a vendor on Etsy to create customized snowflake themed menus, and we put fake snow and votive candles on top of mirrors to give the tables a wintery, warm glow. One of the most talked about details was the incredible candy bar. We used apothecary jars in different shapes filled with gorgeous blue and white candy, and made customized labels for each candy bag. Guests raved about it! We also flocked a modern-looking iron tree my mother had for an incredible, unusual centerpiece. Last but not least, my husband and I have the nicknames "Bear and Squirrel," so he found a quirky bear and squirrel cake-topper that we incorporated into the candy bar as well.
My bridal portraits were one of the most unique parts of the wedding, because I chose to shoot them at the barn I've ridden at since high school with my beautiful Oldenburg mare, Rubaiyat. I have ridden and shown English (jumping, dressage and eventing) since the age of 14 and wanted to incorporate my passion for horses into my special day. It was a little scary seeing horse hooves, dirt and horse manure inches from my Vera Wang, but Lacy's patience and talent helped us get an amazing portrait shot that we displayed at the wedding. I really love those photos-they are stunning.
My own dress was an amazing Vera Wang mermaid style dress. The ladies at Warren Barron in Highland Park Village were wonderful and helped me feel confident about my decision. I also chose mink-lined strappy shoes and a chapel-length veil with blusher. I wore J-Crew pearl drop earrings and a J-Crew bracelet to give it a bit of quirky (but still classy) charm.
The church was amazing-it looks like an old country church, white-washed-but it's brand new! There is something very austerely beautiful about it that drew me in. Simple, yet lovely.
I have never felt more beautiful or more loved as I did on my wedding day! To see all the glowing faces of friends and family who were there to support such a special occasion-it did my heart good. I will never forget walking down the aisle with my father and seeing my husband break into a smile that said absolutely everything about how he felt that day. 1.1.11 is a memory I will treasure in my heart as long as I live.