This colorful Cinco de Mayo Wimberley wedding looks like it was a blast from start to finish! I can't get enough of the color infused throughout the entire celebration. Brides, take note--you don't have to shy away from color. You just have to know how to incorporate it to best highlight its beauty. That's exactly what this couple did in their festive, outdoor wedding celebration. The Waters Point Venue served as the perfect setting for this vibrant affair. And Holly of Holly Marie Photography captured every detail so the couple and guests can re-live this wonderful day for years to come. Be sure to look through the gallery where there are a ton more colorful images.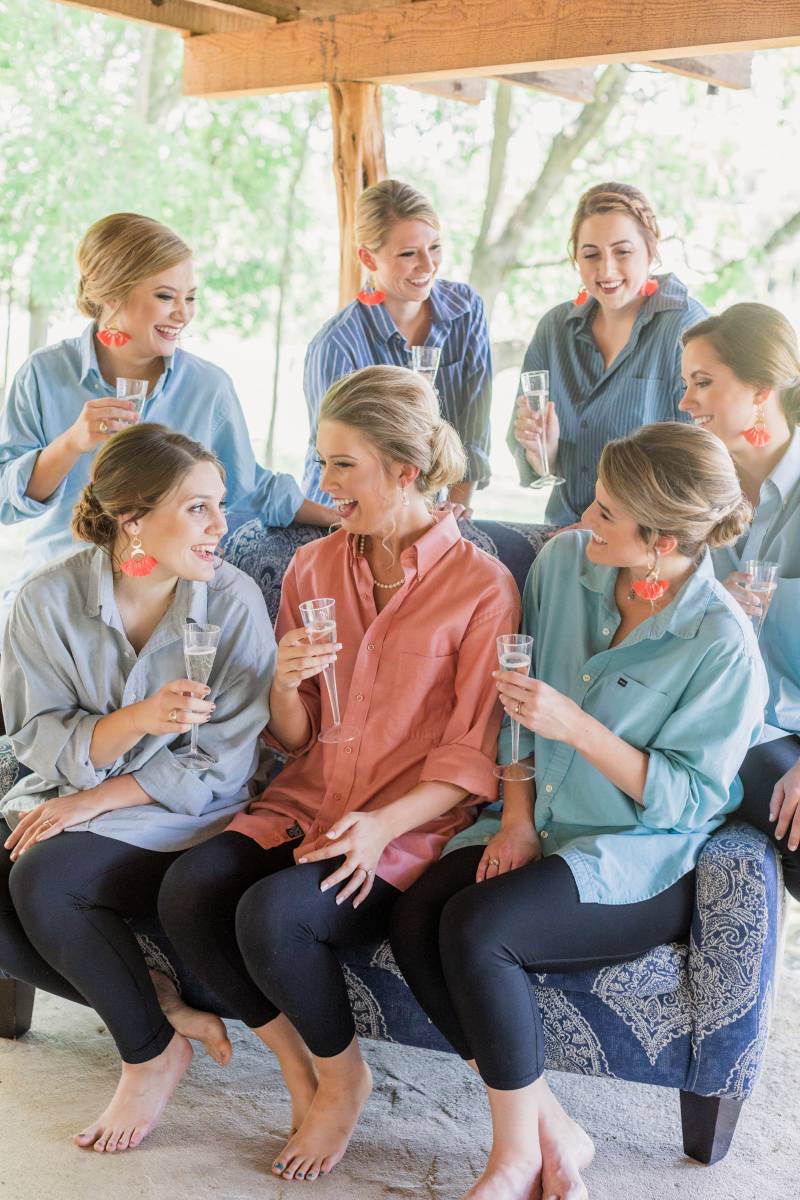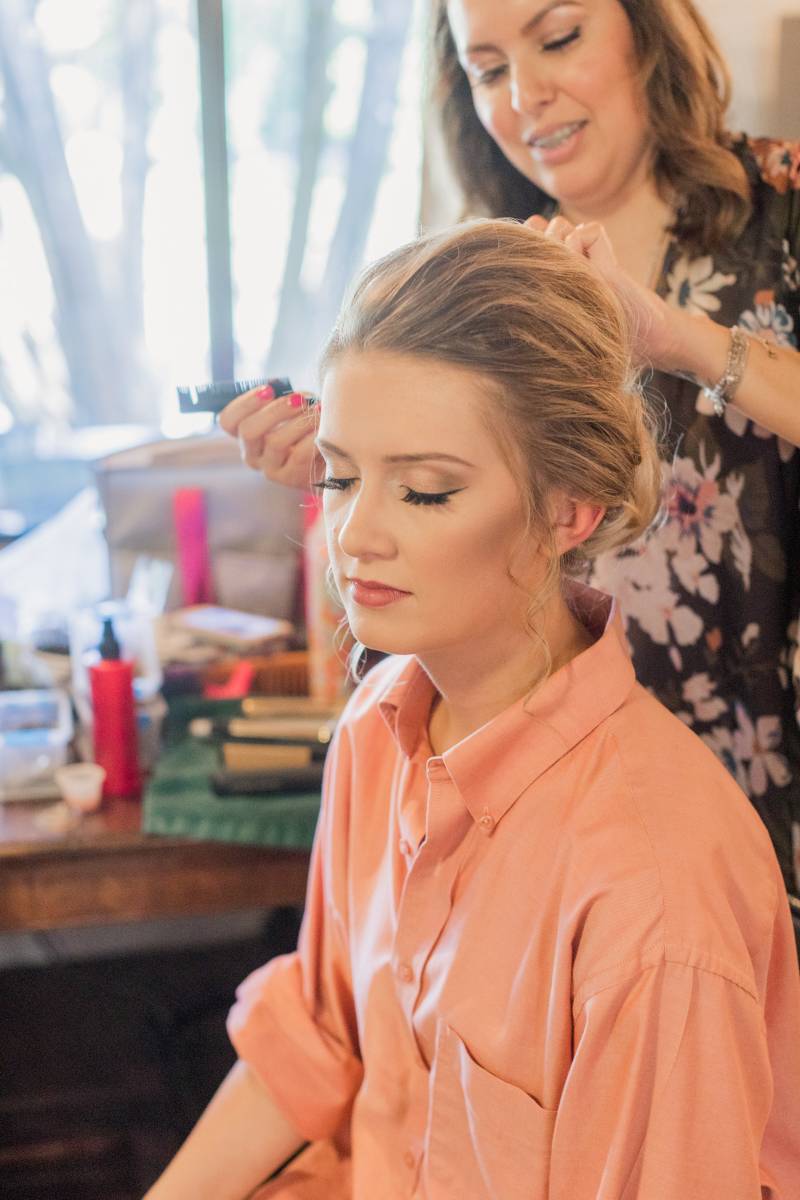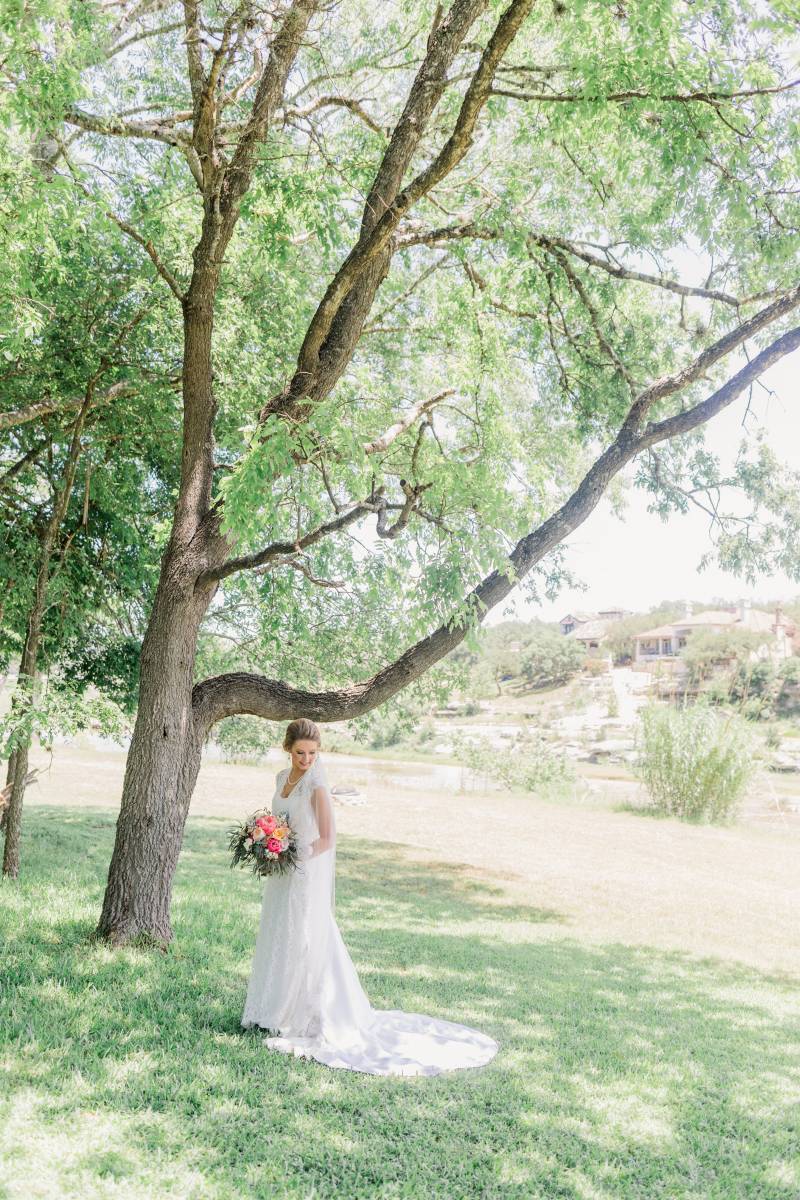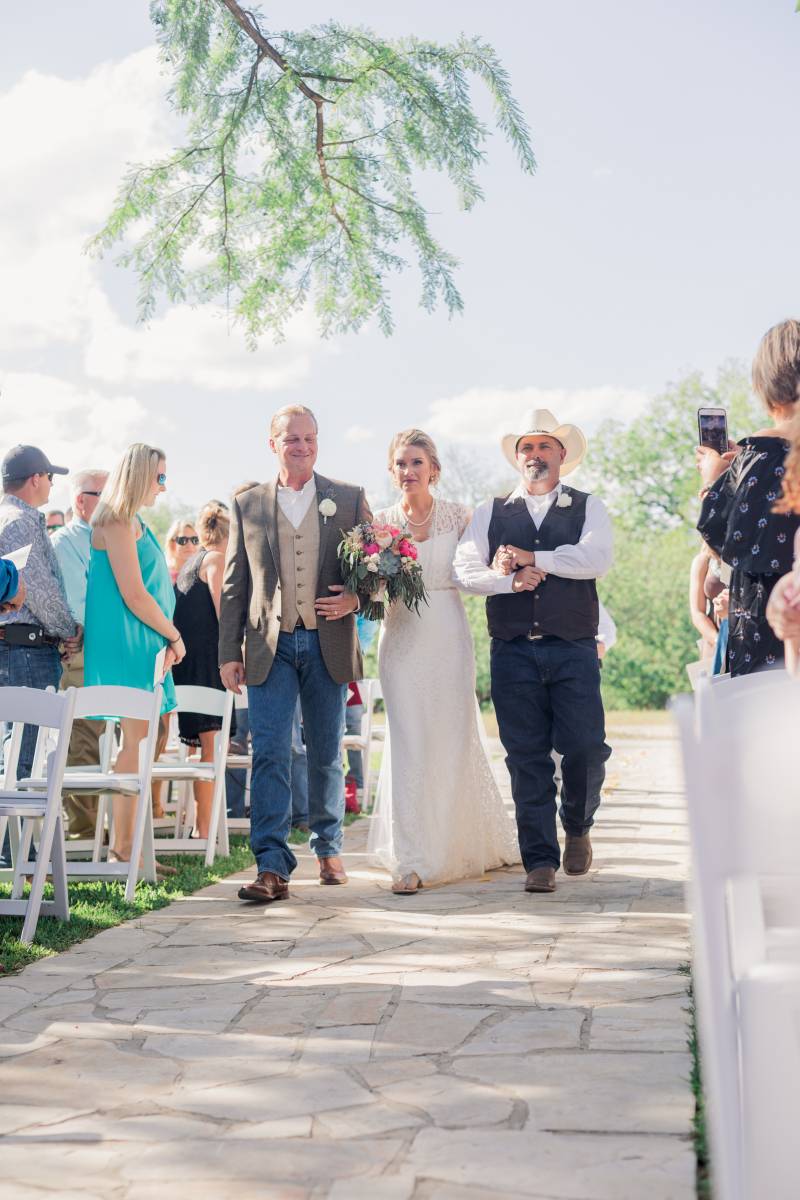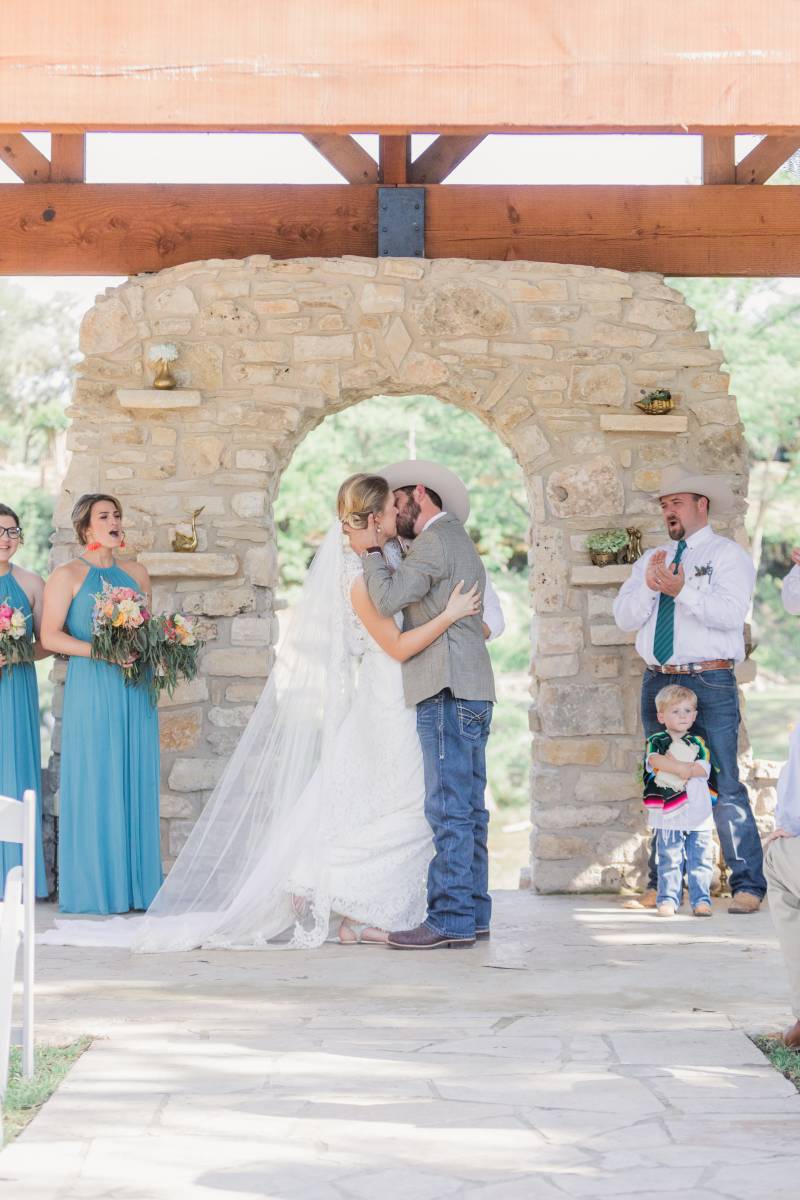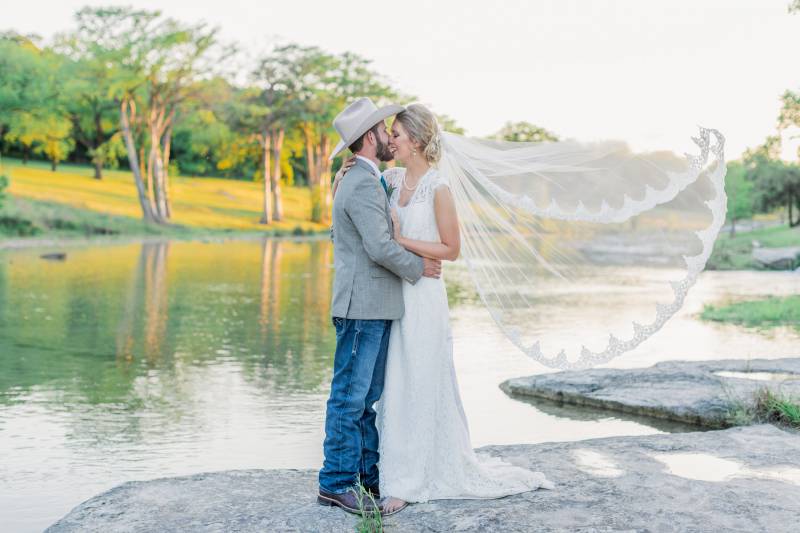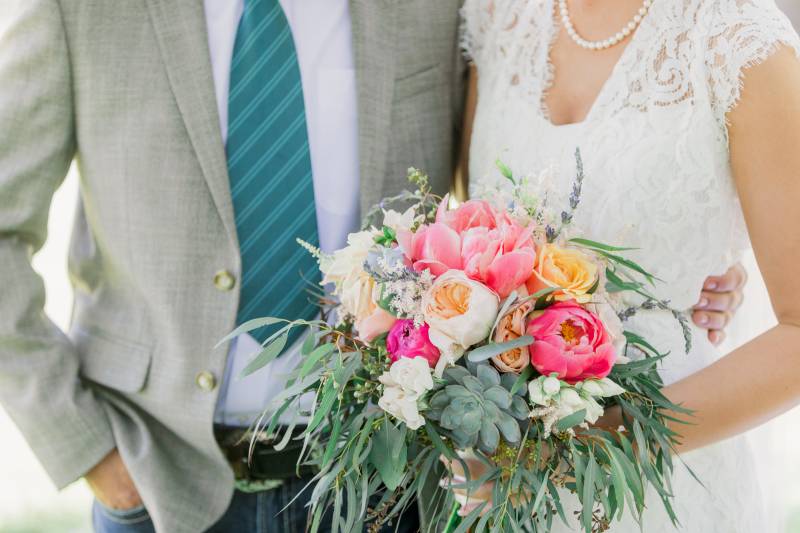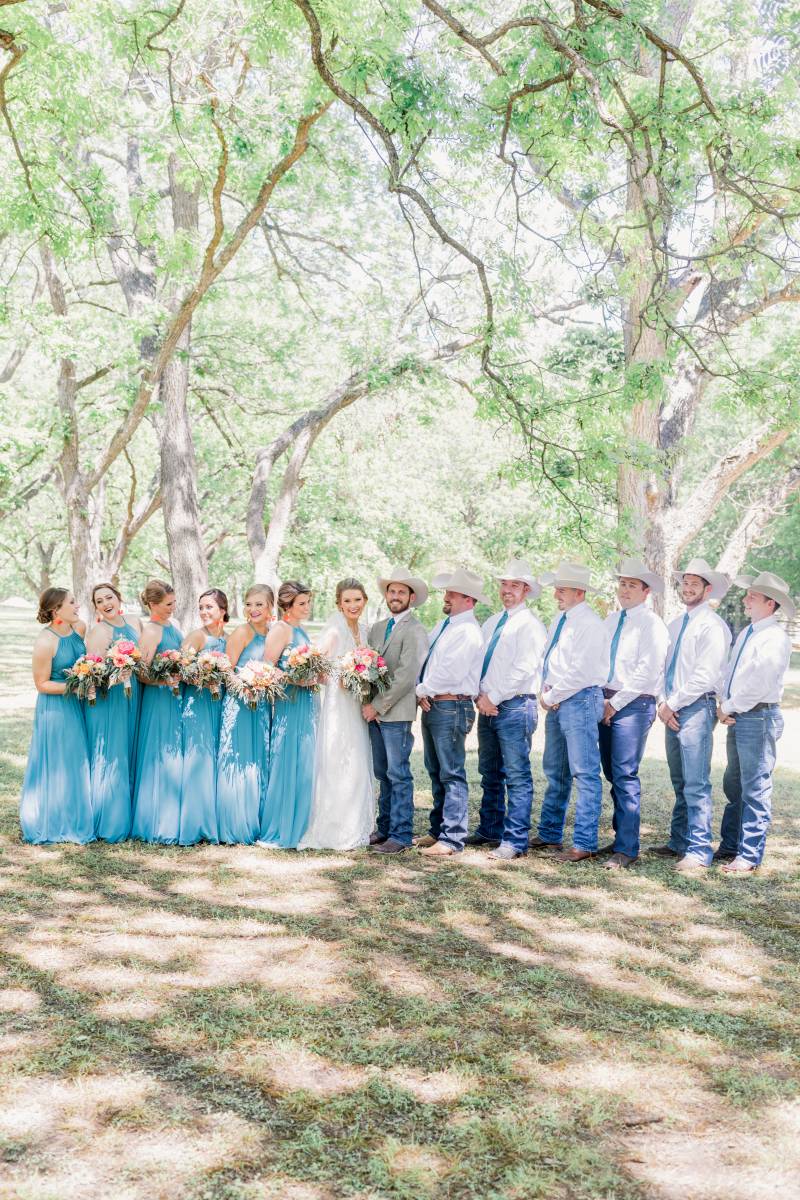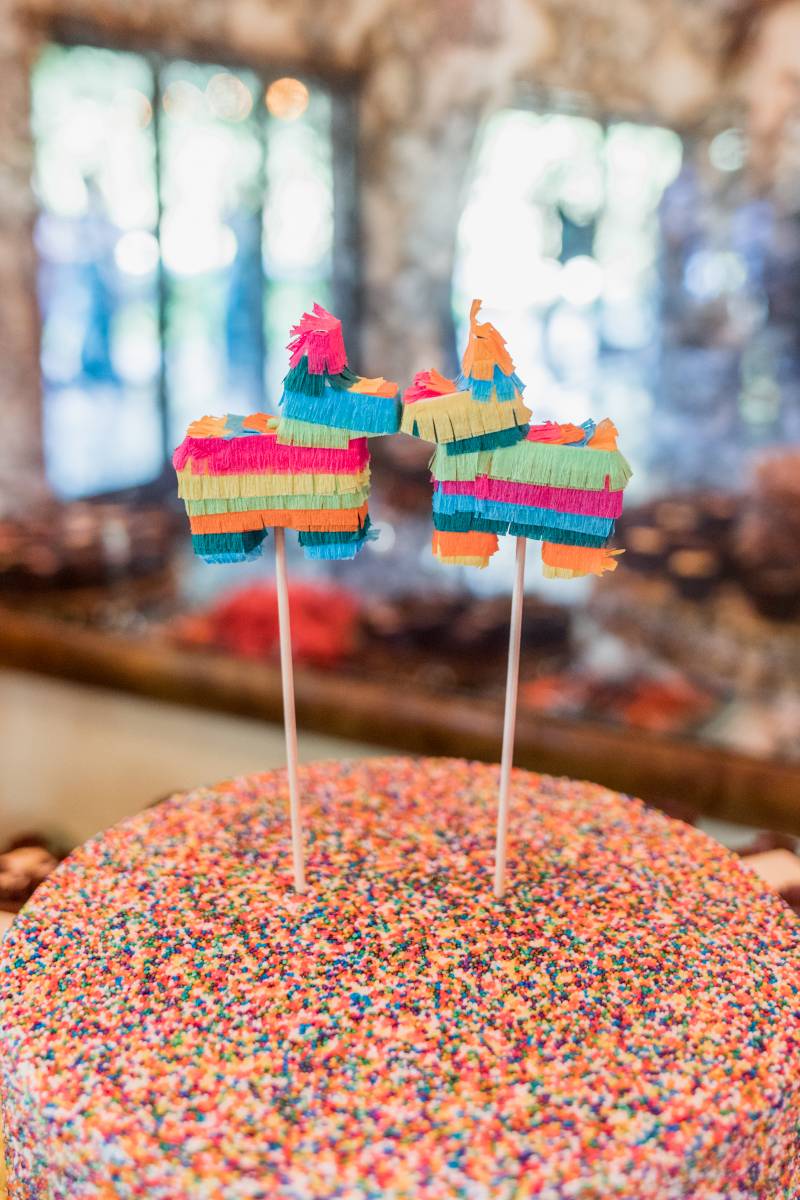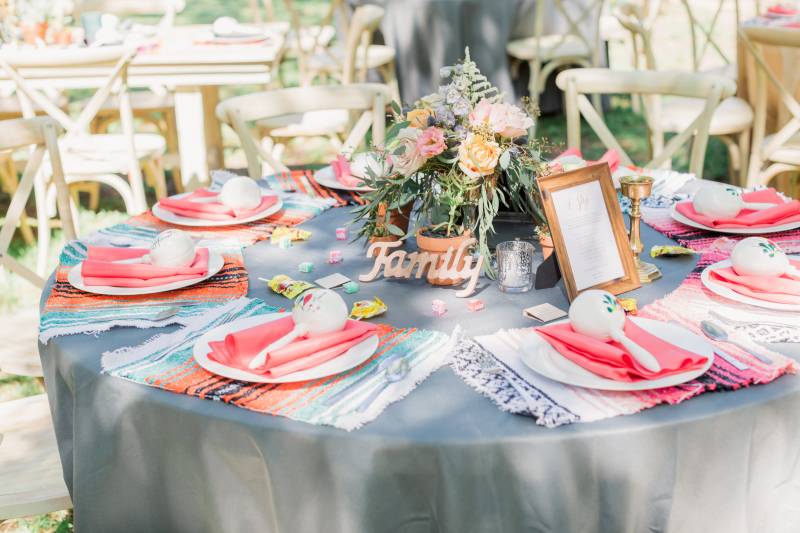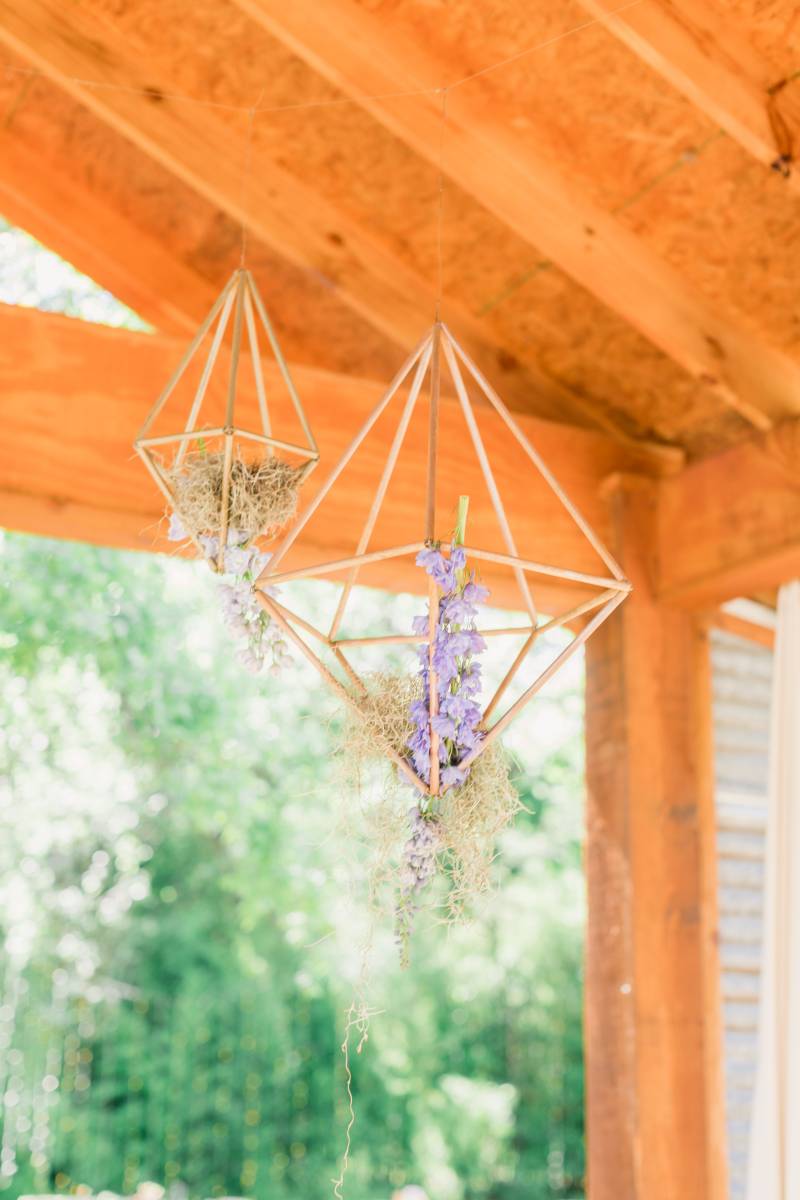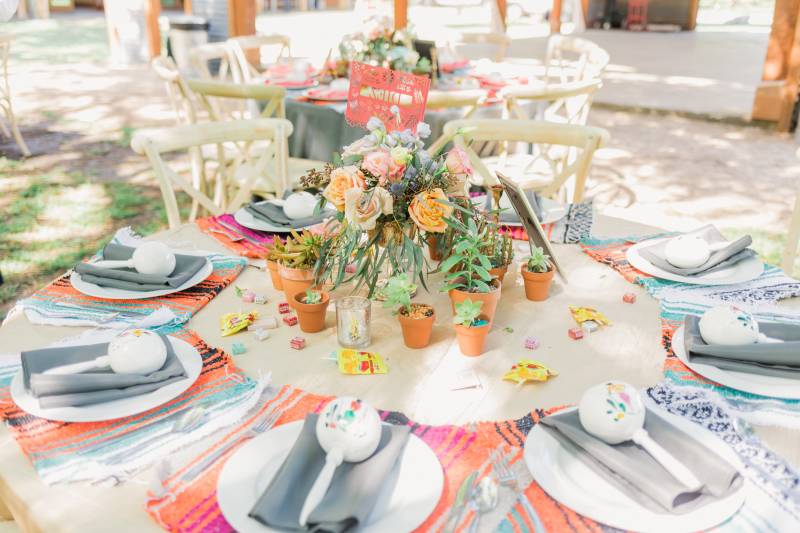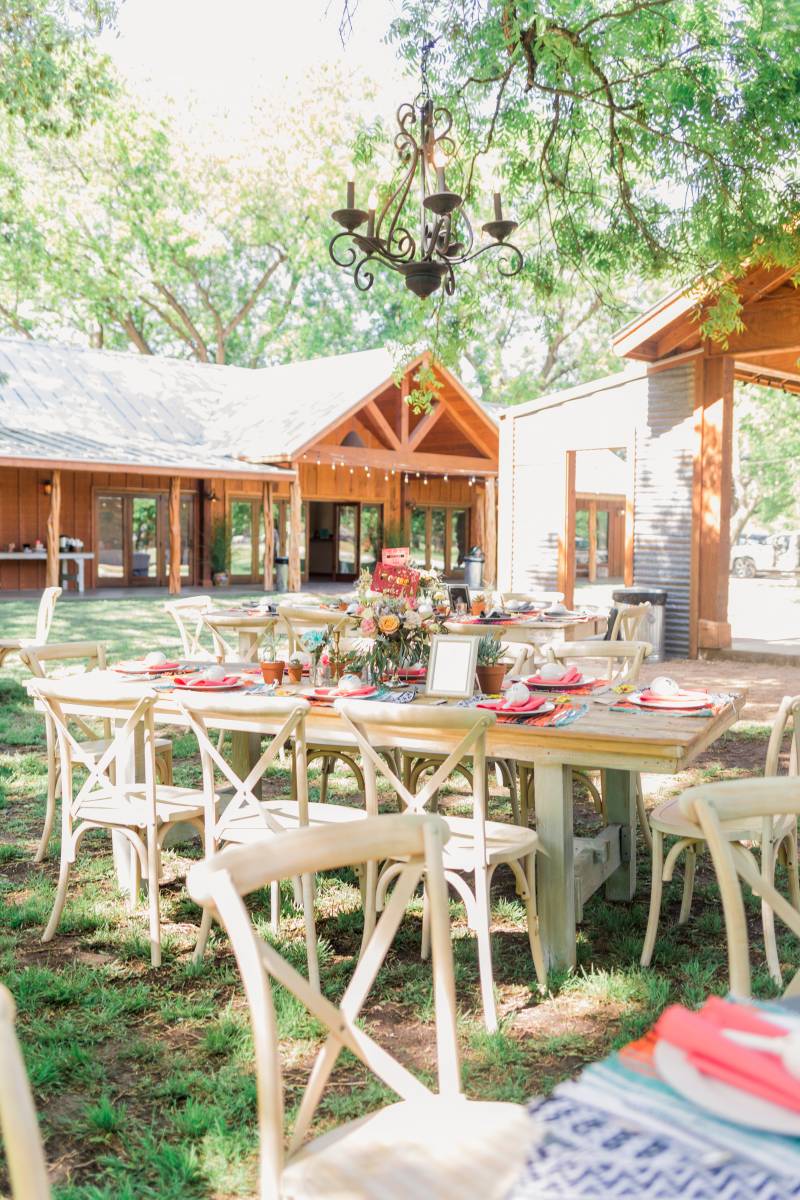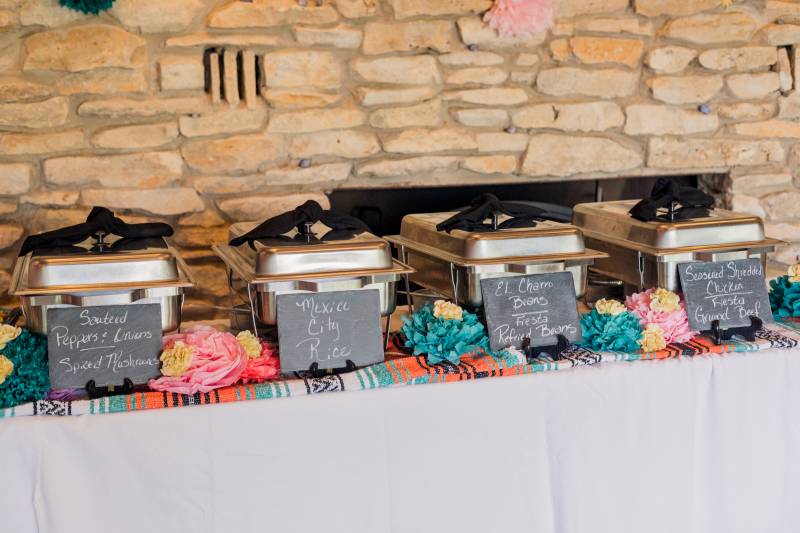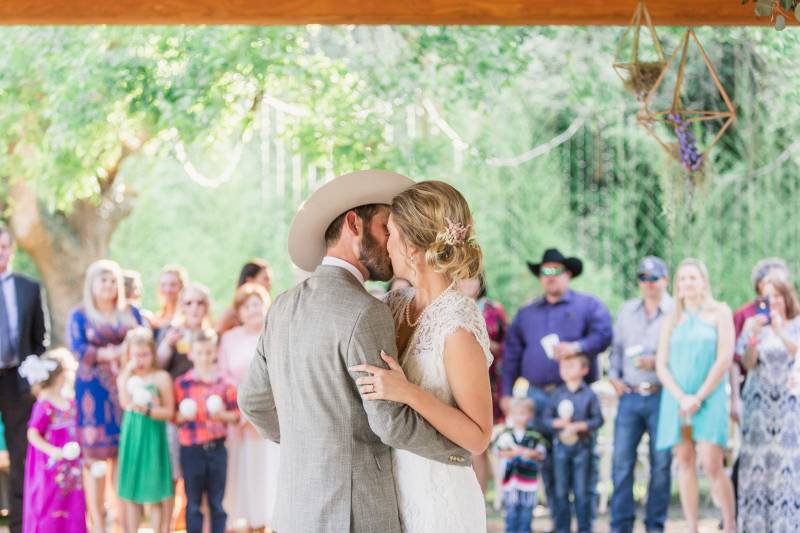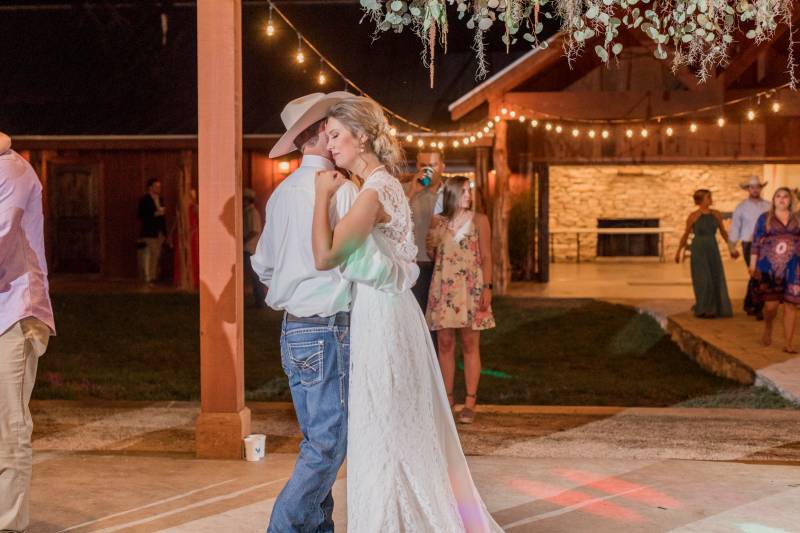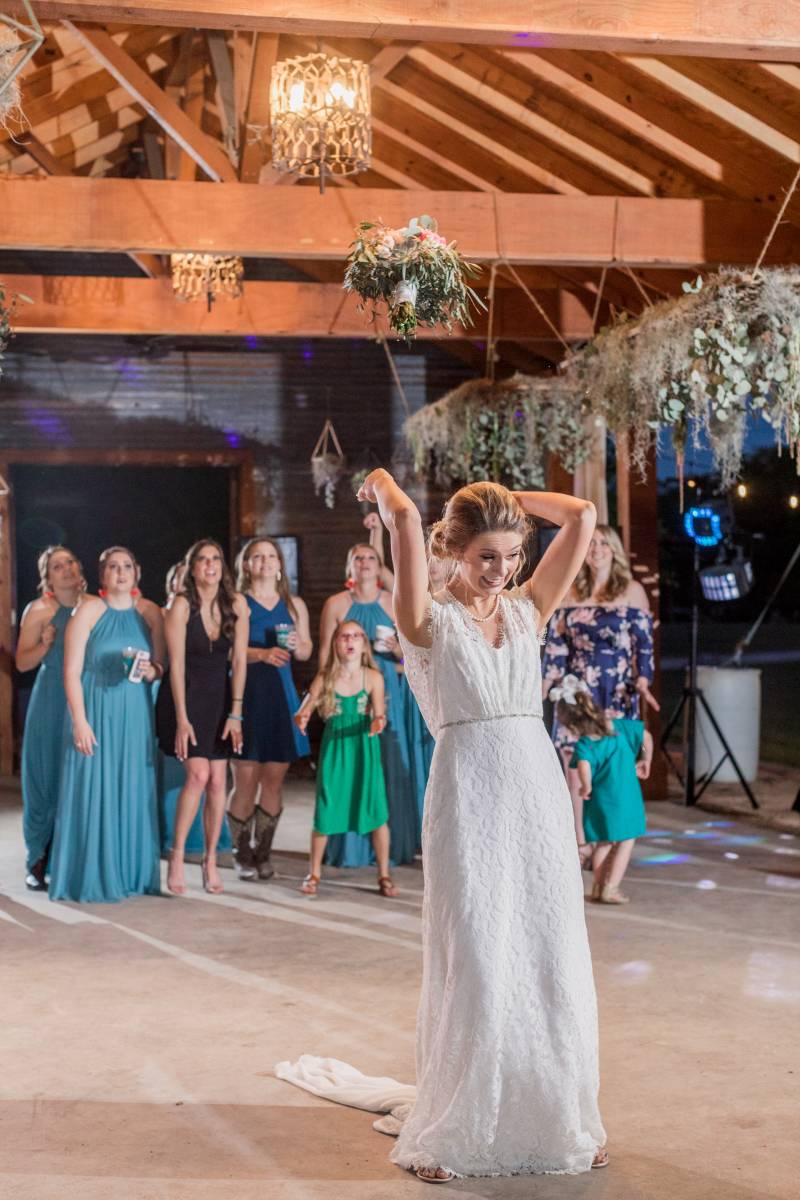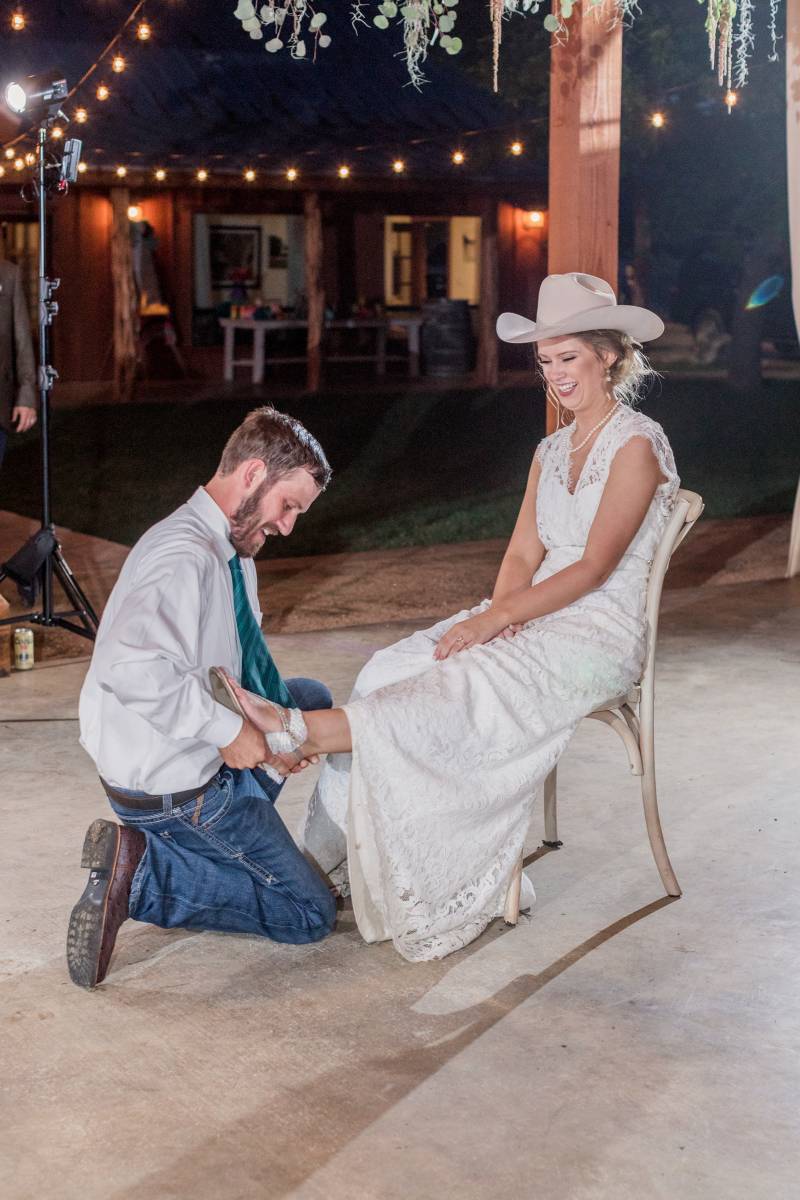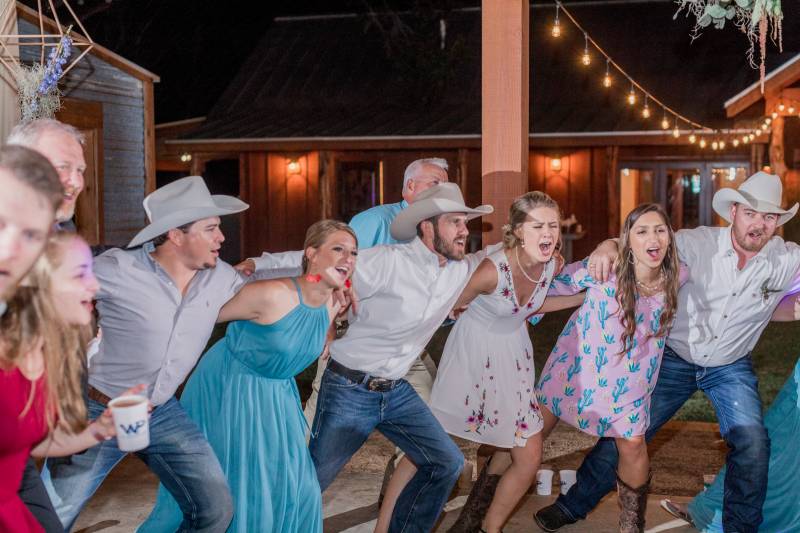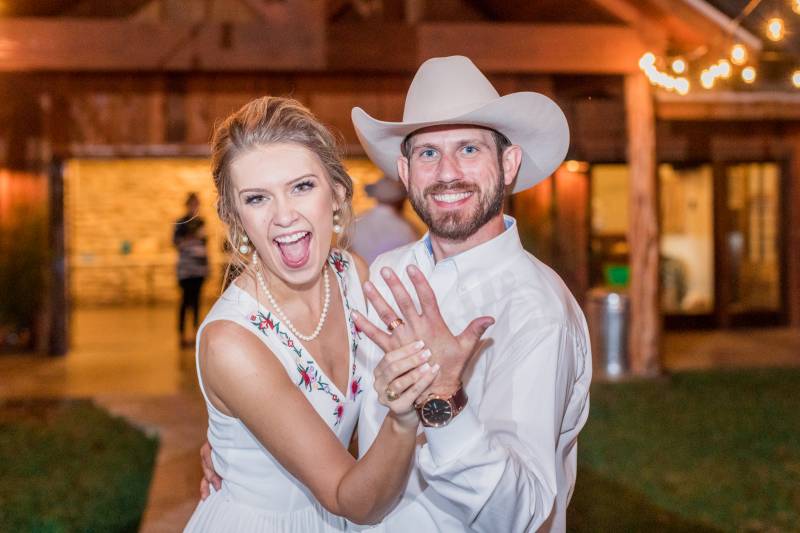 From Holly Marie Photography...Clint stood facing the open field. He bowed his head slightly, his low Stetson covering his eyes as he waited patiently. Kathryn would be arriving soon for their first look under a large oak tree. He looked ready. The bridal party and Clint's mom looked on as Kathryn began her walk towards him, and everyone fell silent. Kathryn beamed with excited, nervous energy as she walked. I had heard her tell someone just before that it had gone from feeling like pre-nerves to this is really happening. And she looked ready. She snuck up and wrapped her arms around him (most couples tap on the shoulder, I thought this was especially sweet), and he smiled but didn't turn around. She whispered some things to him, he gently shook his head, and said: "I wasn't sure I could turn around at all!" She laughed as he turned to face her and his smile widened as she spun in a circle for him.
It felt like Clint and Kathryn spent all day smiling. Kathryn talked during their quick speech about how blessed she was to have known every single person present, and their gracious, loving spirit meant that everyone there was treated like family. Nothing could phase them - and they were tested! When we were taking our sunset portraits down by the water, Clint's brand new Stetson got knocked off and fell straight into the water. So what did he do? He pulled his boots off, waded in, grabbed it, and went back to posing like nothing happened. Nothing could ruin this perfect day!