How gorgeous is this colorful Bryan wedding! Set among the beautiful grounds of the Astin Mansion Event Center, this wedding just exudes happiness from beginning to end. The bride is a vision in her v-neck wedding dress and gorgeous long curls. The outdoor wedding ceremony set against the Mansion's facade looks like something straight out of a magazine. Christine of Swish & Click Photography did an amazing job capturing every lovely detail. Head on over to the gallery and check out even more colorful images.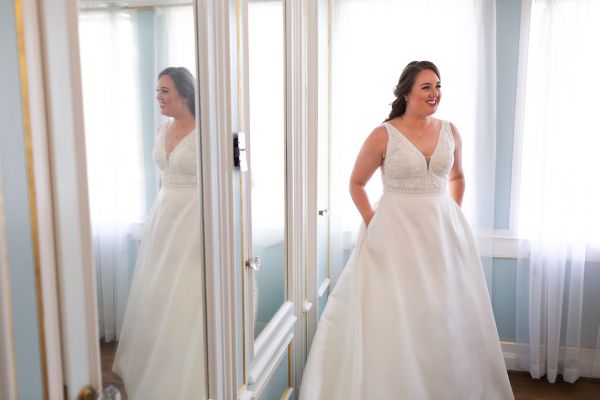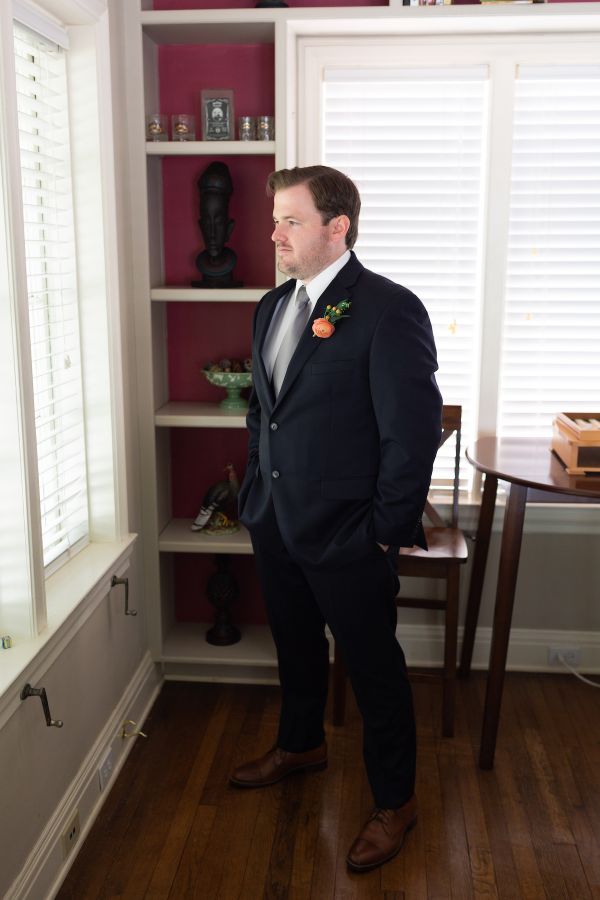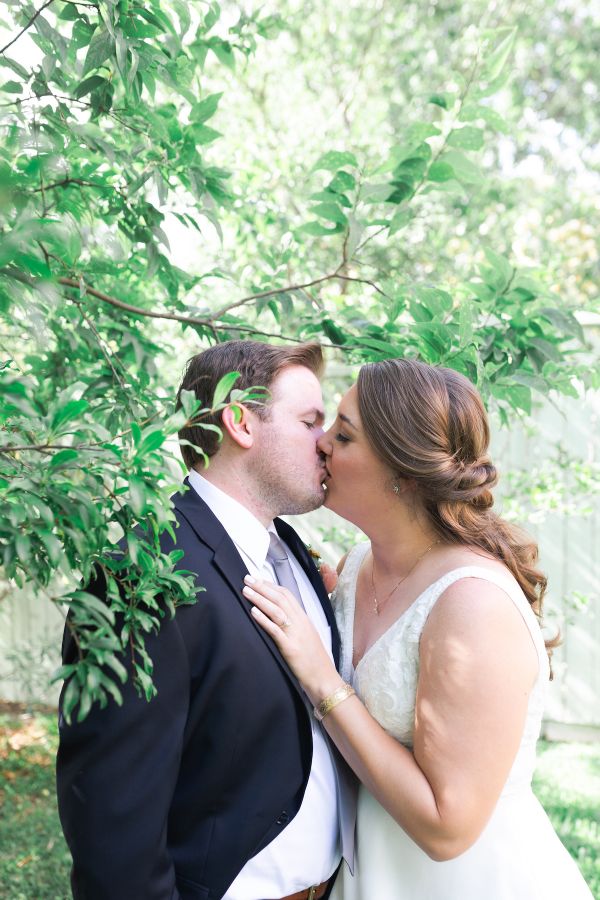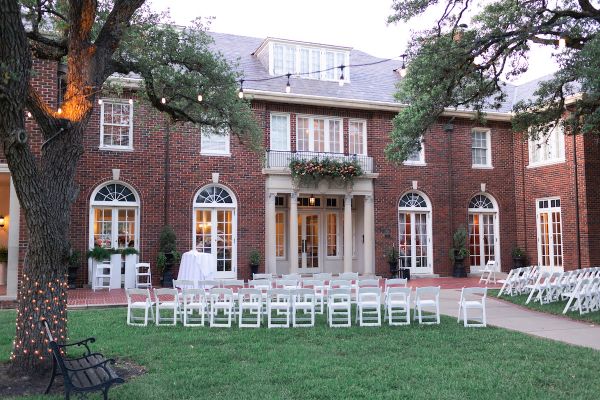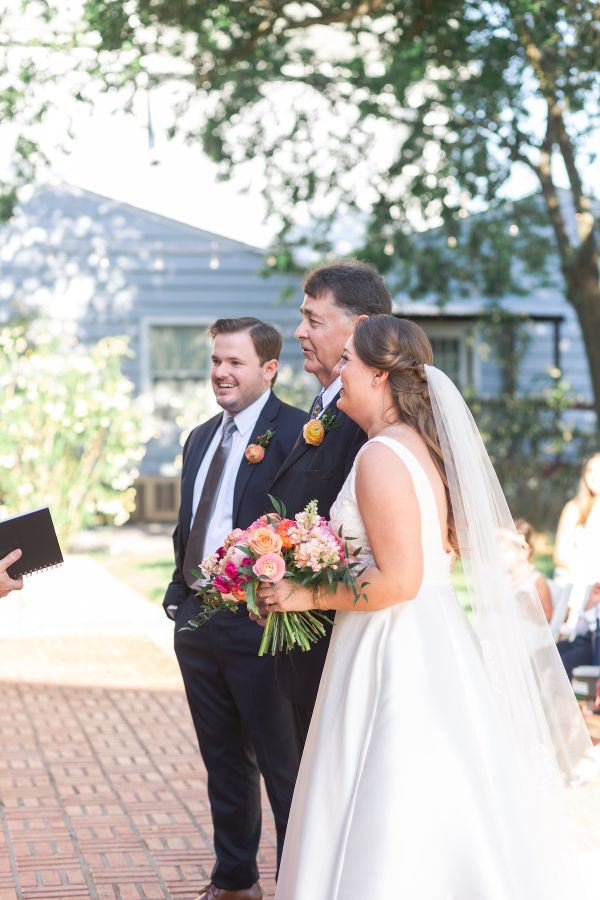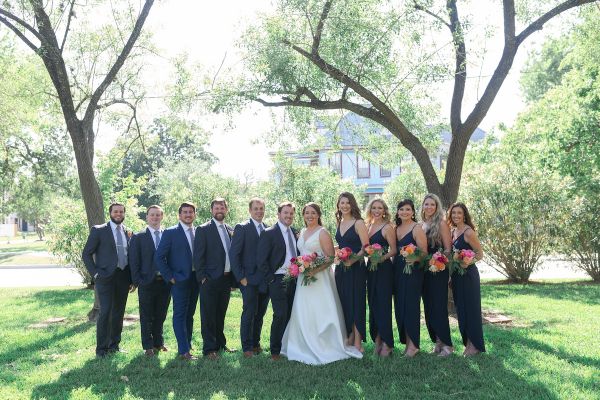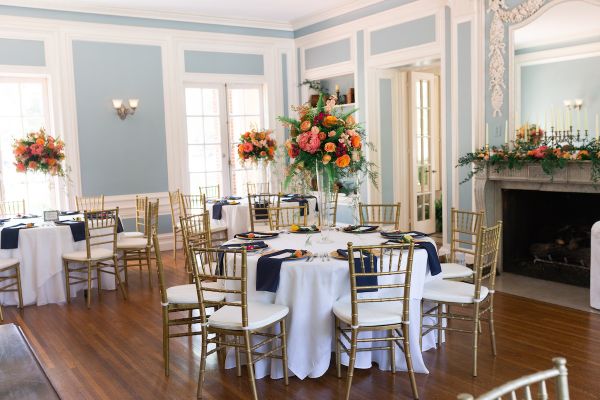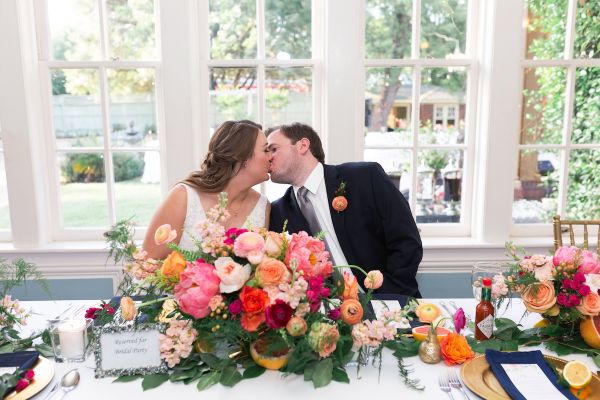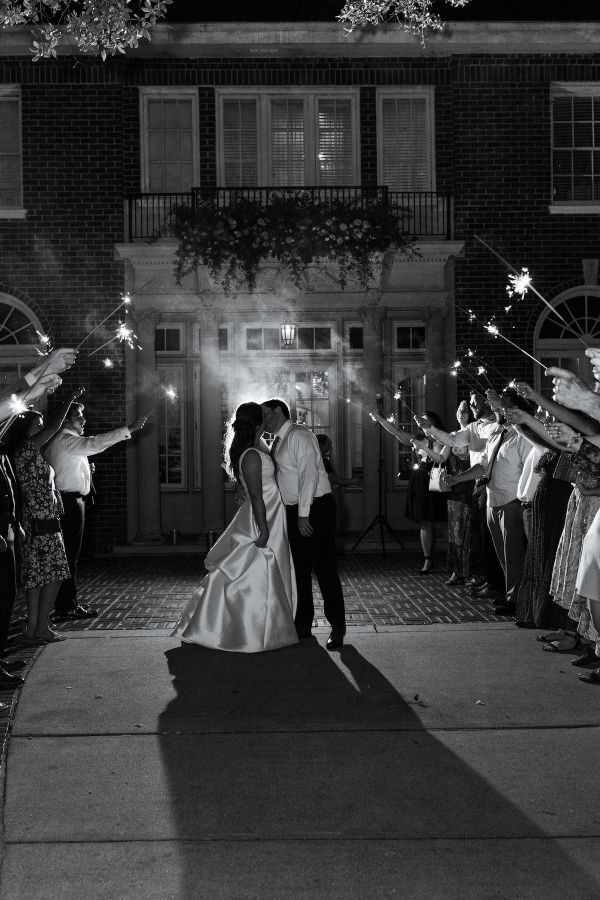 "The atmosphere I hope to create is one that's intimate and sweet with our favorite people that are more like family. I hope it's filled with love, laughter, and fun memories." ~ Jaquelyn, The Bride
From Published + Pretty...The couple chose their florist as she is a family friend and told her to do whatever she wanted, and to make it colorful. They didn't commit to any color for their wedding except for navy in the bridesmaid dresses. During the ceremony, the parents of the couple went up and prayed over the couple, which was really special. Jaquelyn and Justin chose the venue because they loved the way the ceremony space looked, Jaquelyn was specific in having the white pillars as part of the look/atmosphere.